Damaris Lopez is so hot, a picture of her will instantly give you an erection.  Now, I don't mean any disrespect.  All I'm stating is the truth and the effect of even a single photo of hers.  Yup, a heat will down your spine, turn to your front and grab your crotch.  Here, look and try to feel the heat I'm talking about…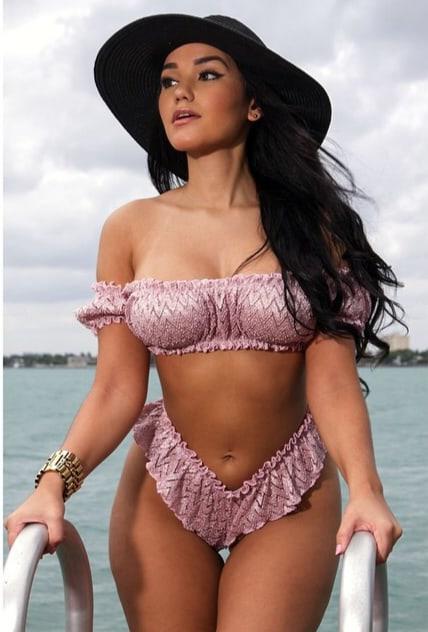 Oh, those hips…
It made member stand like a soldier ready for battle, huh? Welcome to 2019's Battle of the Bulge.
Who is Damaris Lopez?
Not to be confused with Luis Fonsi's wife (Yeah, they have the same name), Damaris here is a Dominican-American model and video vixen from Drake's 'Hotline Bling', 2 Chainz' 'I'm different', Rick Ross' 'Gallardo', and many other music videos.  She has been a part of numerous editorial, runway, and promotional campaigns as well.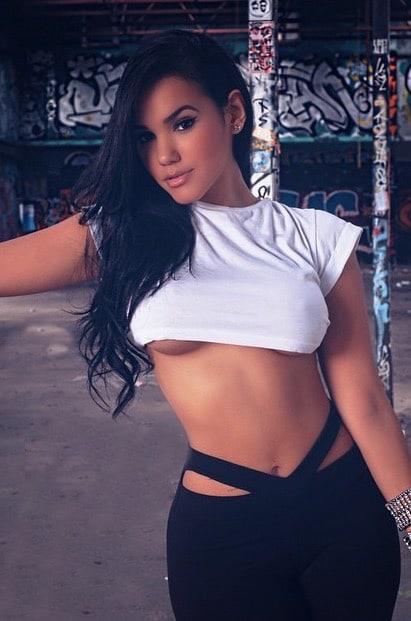 Damaris was also the lead girl in the music video for Yo Gotti's "Check."
Her Early Life
Damaris Lopez was born on August 10, 1993, in Lawrence, Massachusetts.  Her father passed away in 2001 and she and her sister Eliza were then raised by their mother Damaris Maldonado.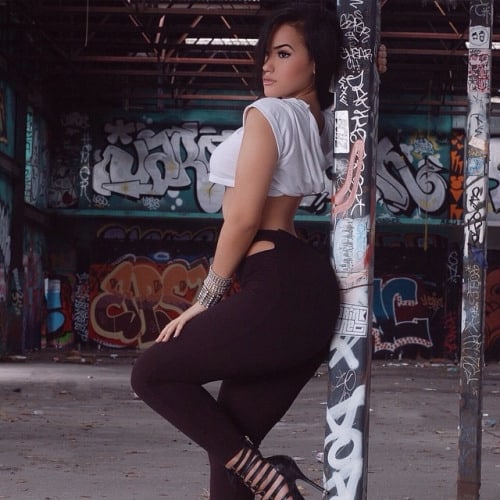 Damaris Lopez first started working when she was 15 years old and was providing for her entire home by the time she was 18.
Appearances
Yup, I know that to a lot of you she looks familiar.  And that is because you've probably seen here in magazines and other music videos. You see, Damaris here has graced the covers of Mixed Magazine and the editorials of Kevin Hadden Boutique, Pasarela Boutique, J. Rivera, Hiliterz Clothing, The Dollhouse Factory, and lots more.  She has also appeared in music videos Square Off's 'F*cked up', 'Swirlin" by Raziel ft. Scarface Gemini, N.O.R.E's 'Foul Niggas', Young Don feat. Gucci Mane 'I'm About This Life', Rich and Fameus' 'Drop it low', Yo Gotti ft TI's 'King Sh*t', and AG Cubano ft Gunplay's 'Double up'.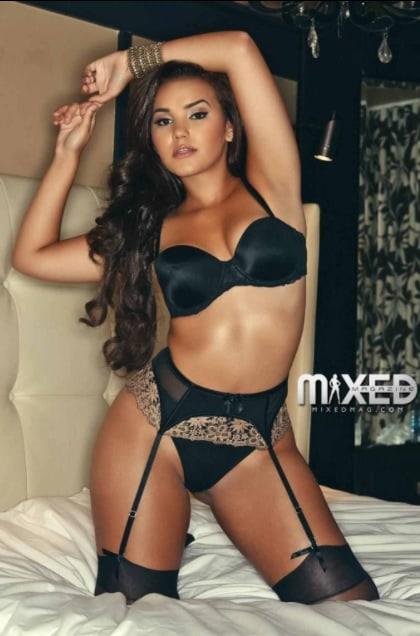 Her Body Measurements
Damaris stands 5 feet, 2 inches and rocks a 34-27-36 figure.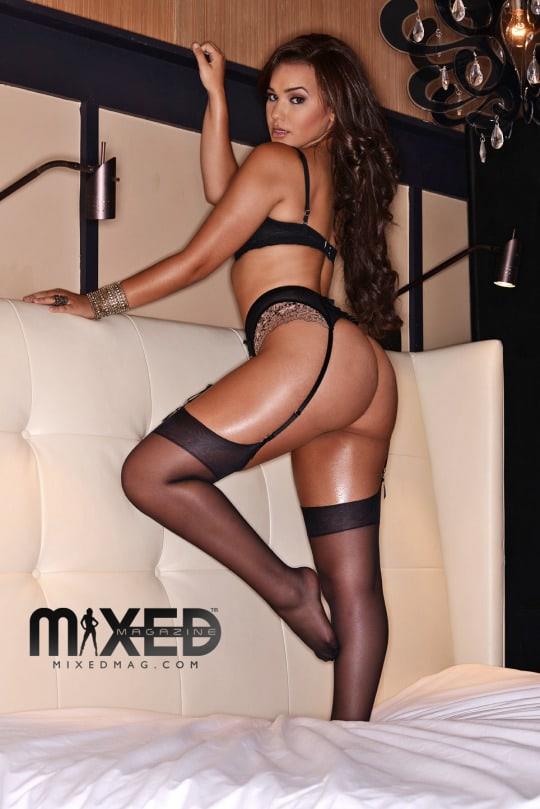 Damaris Lopez Photos
Check her out and follow her on Instagram for her latest personal uploads and other lifestyle photos.
Also, do visit our Damaris Lopez page for more of her sizzling, sizzling pictures.