Now, this babe will totally turn you on!  I mean, she is just so bangable it is impossible to not have a hard-on while looking at her pictures.  Yup, Stephanie Acevedo is a certified super hottie.  Here, check her out…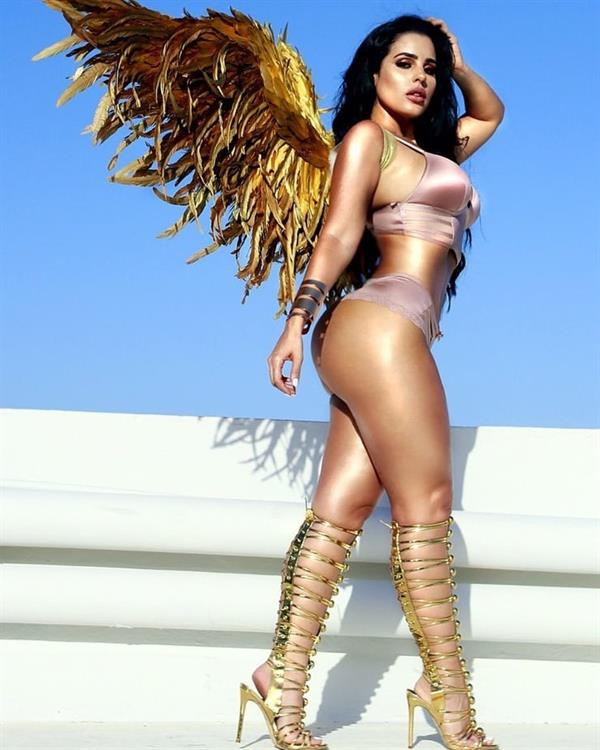 Yup, we know.  You just want to look at her and fantasize how it's like to hold her.  You can do that later as we will supply you with an awful lot of her photos.  But for now, let's get to know her more.
Who is Stephanie Acevedo?
Stephanie is an American singer and model who is famous from big budgeted music videos and for being a signee to the Young Money music label.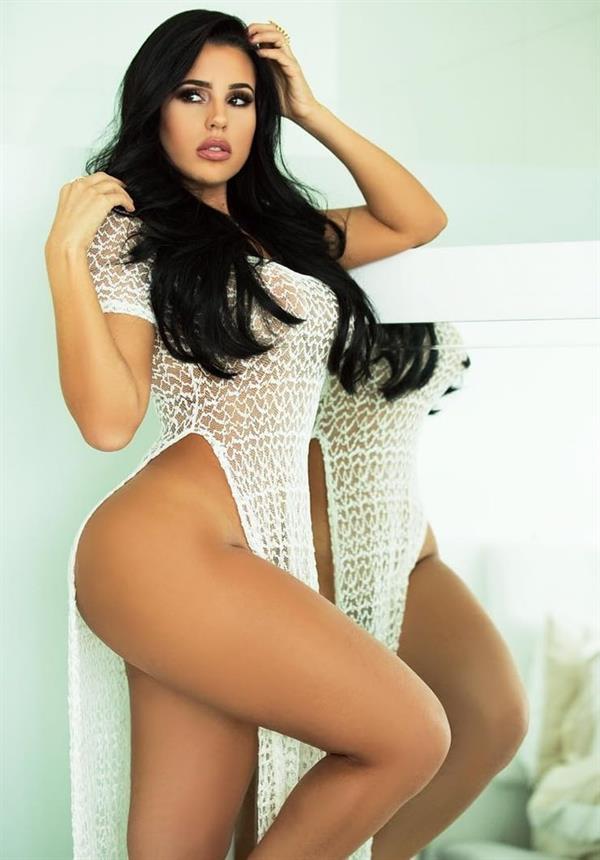 Her Early Life
Stephanie Acevedo was born on October 11, 1990, in Miami, Florida, USA.  She is half-Cuban and Puerto Rican descent.  Her father was considered one of the biggest drug smugglers in Miami and eventually arrested for cocaine trafficking and sent to federal prison.  Stephanie attended Miami Dade College as a Medical student.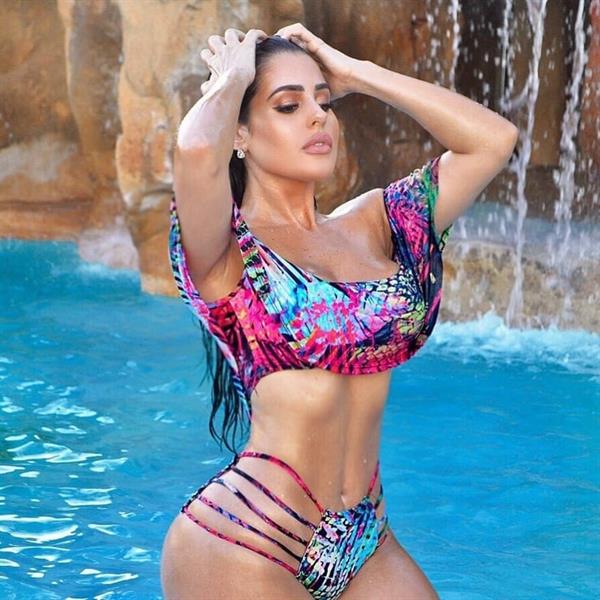 Prior to her music career, she worked as a model in the Miami area and as a ring girl for the mixed martial arts promotion Championship Fighting Alliance.
Career Journey
In 2011, Stephanie appeared in a few short movies and had a main major role for Daemoniac and Je t'aime, Jean in 2013.  Shortly after, she moved to a singing career and on November 26, 2015, she premiered as a back-up vocalist on the Lil Wayne song "Crystal Ball" on his No Ceilings 2 mixtape.  That same year, she joined as a Young Money signee, along with hip pop artist Christina Millian.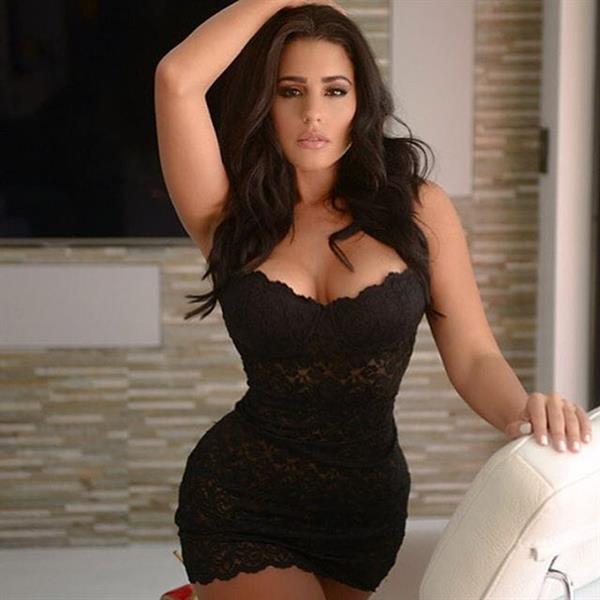 In 2016, Stephanie here released her official single 'Acercate'.  The song was directed by Aaron M Abelto, and is also available on Lil Wayne's YouTube Channel. Last year (2018), Stephanie had soul singer Betty Wright as her training coach for music.  The two also worked on a debut task for Young Money.
Just this year, she began starring in the reality series Cartel Crew.
Facts and Trivia
On January 12, 2015, she had covered a song of Leona Lewis-"Bleeding Love", which was posted on Lil Wayne YouTube Channel.  This video has gained more than 600,000 Views till now.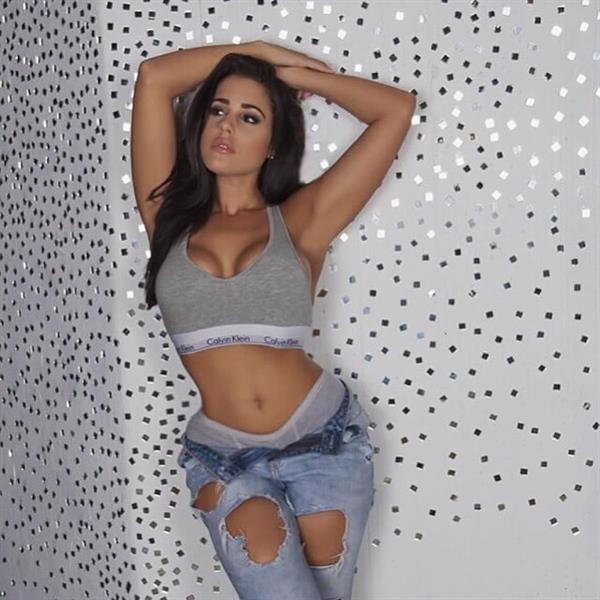 Her Body Measurements
Stephanie Acevedo stands 5 feet, 6 inches and she has a very curvy 37-26-40 (34C bra size) figure.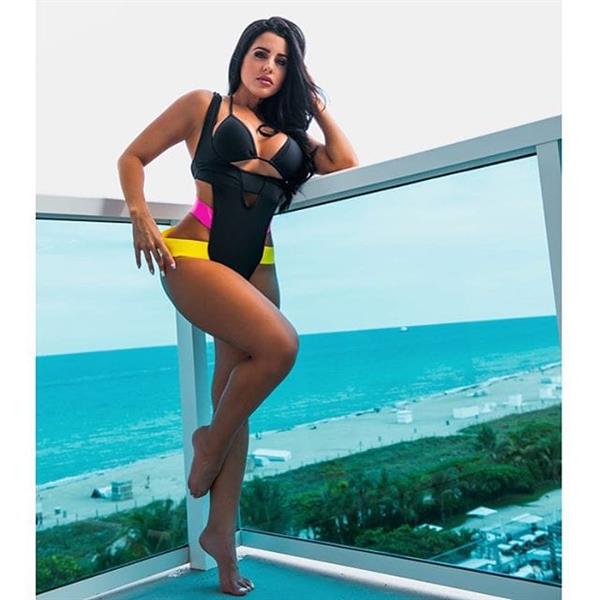 Stephanie Acevedo Photos
Follow her on Instagram for her newest hot personal posts.
Also, do visit our Stephanie Acevedo page for more of her awesome curves.