Another fitness goddess here.  And boy, is she fit or what?!  I mean, yeah we feature a lot of fitness hotties here but Gracyanne Barbosa must be one of the fittest if not the fittest.  Just look at her.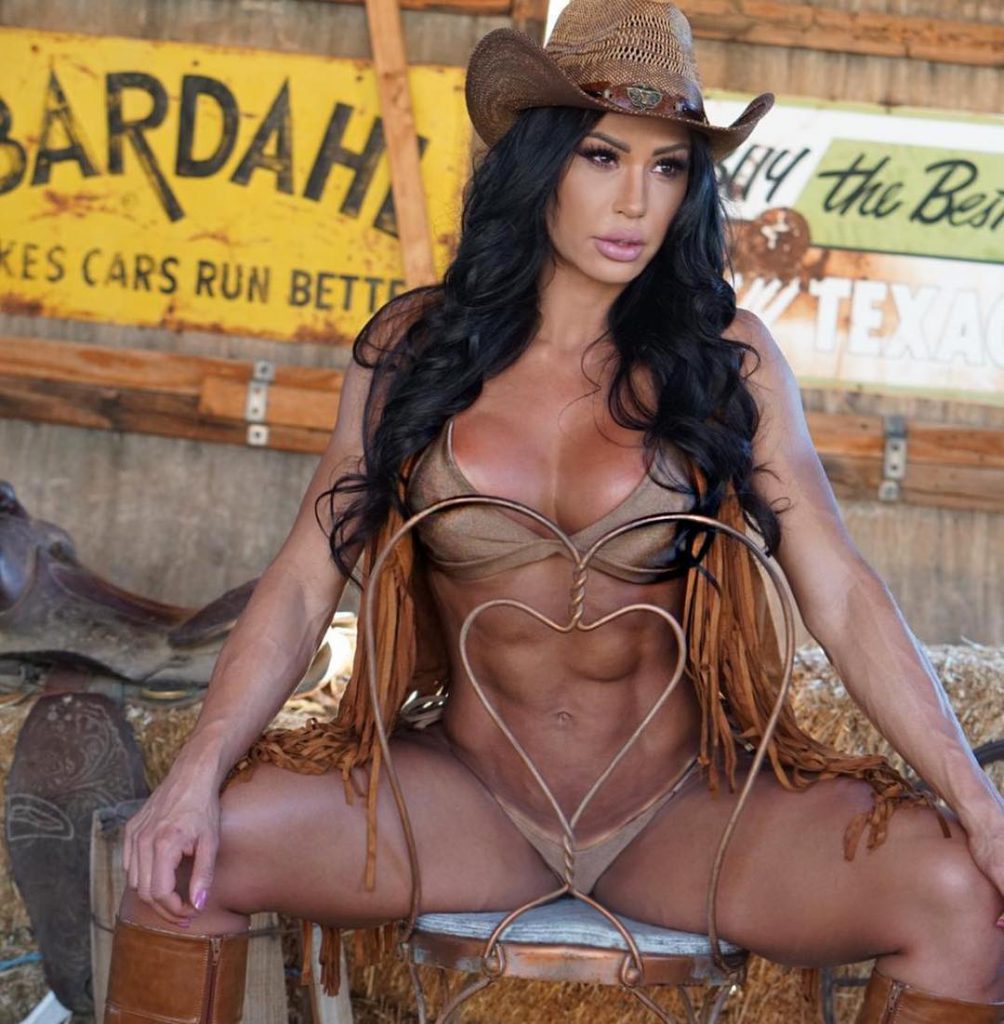 Those abs.  If only I can borrow them…  But yeah, I don't need those.  All I need is a computer or mobile phone screen and just stare at her pictures.  She'll inspire me to be fit.  Yup, or make me feel shame for being out of shape.
Who is Gracyanne Barbosa?
Gracyanne is a Brazilan fitness model, Instagram sensation, and Carnaval dancer who is famous for being a "Rainha de Bateria" for various samba schools at the Rio Carnaval and the São Paulo Carnaval.  She came to the spotlight in 2012 after her squatting workout video gained admiration from fans and bodybuilders alike.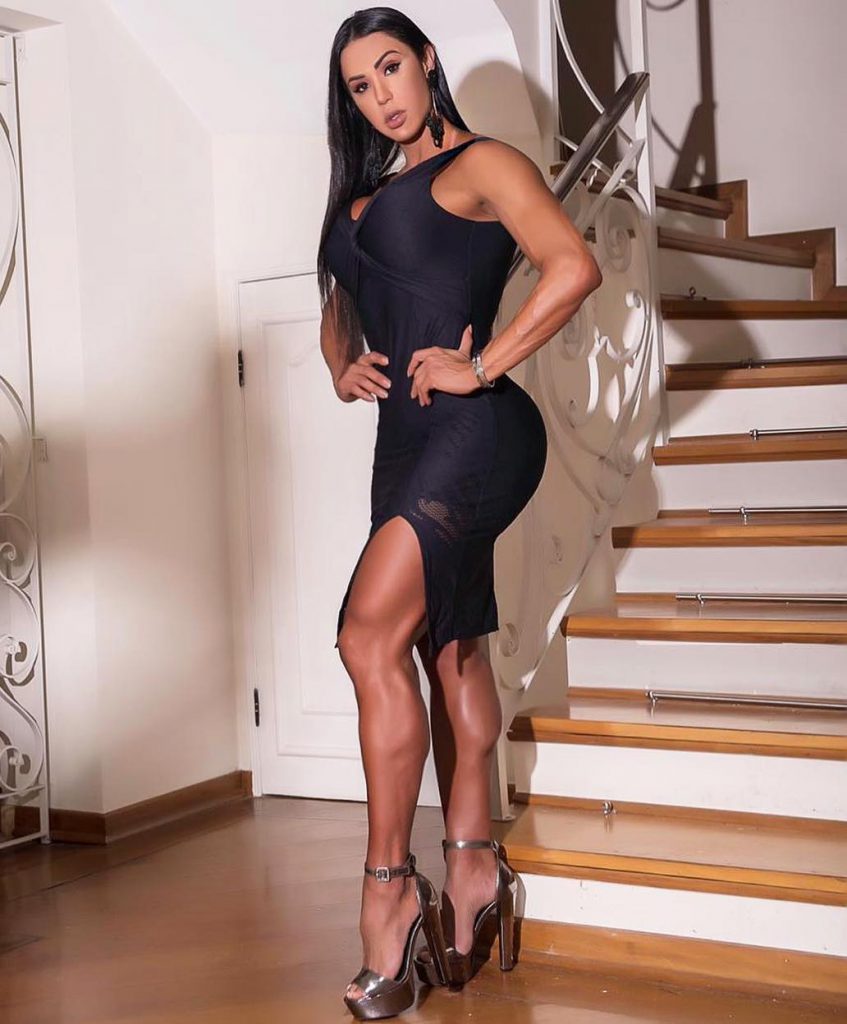 Gracyanne Barbosa is also notable for her appearances in Tô de Graça (2017), CQC: Custe o Que Custar (2008), and Ferdinando Show (2015).
Her Story
Gracyanne Barbosa was born on September 20, 1983, in Mato Grosso do Sul, Brazil.  Growing up, she was very athletic and had a strong passion for gymnastics, becoming skilled in the sport.  It was also her dream to become a lawyer and so she flew to Rio de Janeiro when she was 16 years old to study law.  Unfortunately, she was hit with financial difficulties.  It was at this point that she was cast to become a dancer in a Brazilian band (the axé band Tchakabum).  Gracyanne enjoyed her time as part of the group – touring around Brazil for the next 9 years as their Samba Dancer.  During this period, she began gaining recognition for her great physique.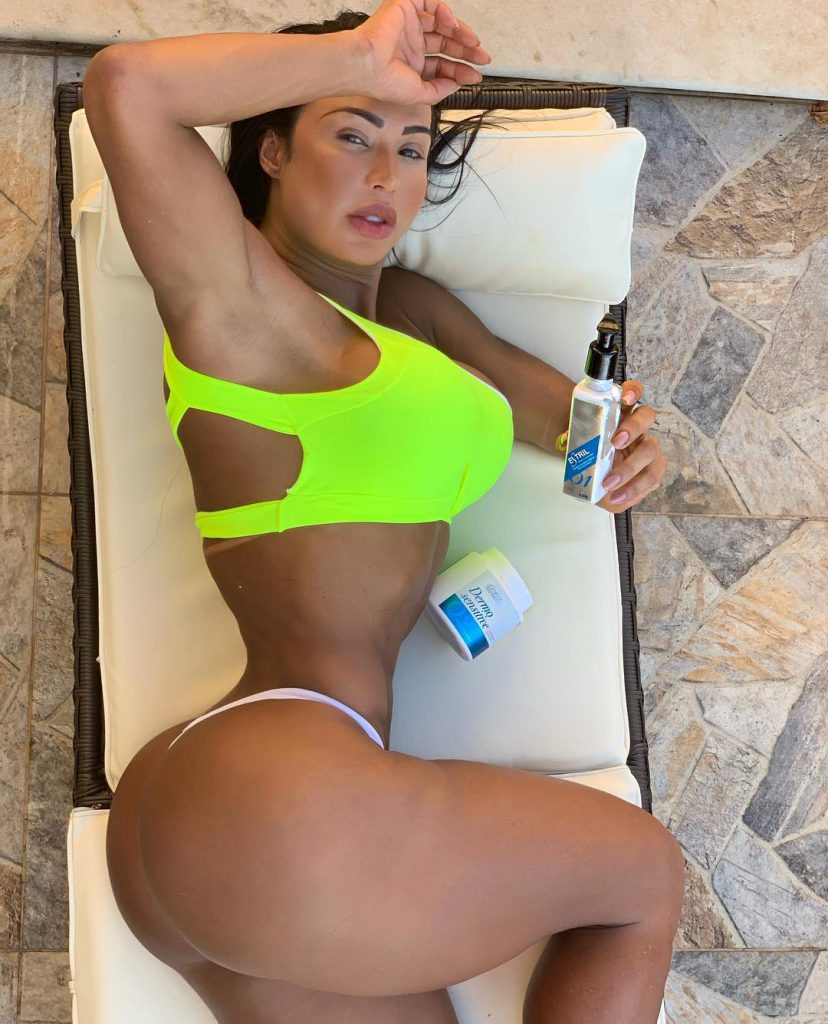 With her new-found popularity, Gracyanne realized that she had the potential to become a model.  In 2007, she was approached by Playboy to feature her on the cover of their magazine.  She then began training rigorously to sculpt her desired physique.  In 2008, at age 25, she decided to leave the band and focus on her new found dream.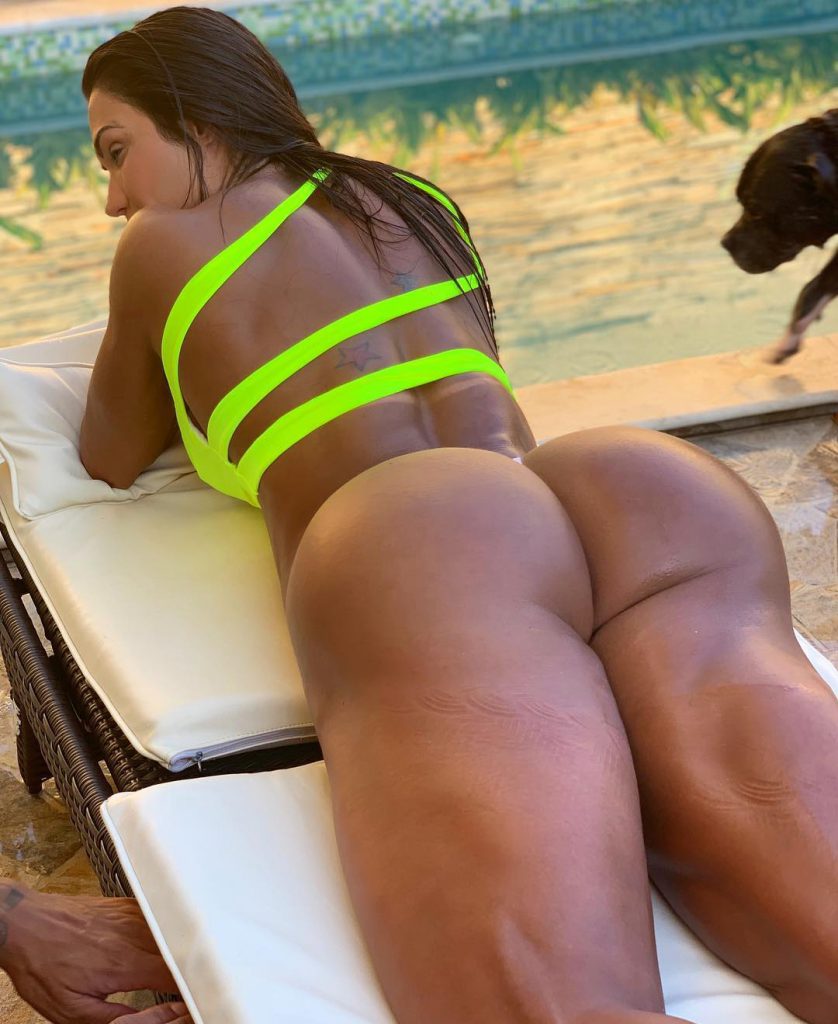 In 2011, she was on the cover of Revista Sexy December issue and the following year, photos of her squatting were circulating on social media, followed by a workout video.  Her ostensible squat weight (around 450 lbs) caused "an uproar on the bodybuilding forums for months", leading to debates at popular websites on the authenticity of the weight plates used by her.
Facts and Trivia
Since her workout photos went viral in 2012, her follower count on Instagram has surpassed 7 million.
On May 18, 2012, Gracyanne tied the know with pagode and samba singer Belo.  The ceremony was at Candelária Church in Rio de Janeiro.
Her Body Measurements
Gracyanne Barbosa stands 5 feet, 9 inches and she rocks a 38-27-40 (34D bra size) figure.
Gracyanne Barbosa Photos
Join her over 7.4 million followers on Instagram for her latest bikini poses and work out tips.
Also, don't forget to check out our Gracyanne Barbosa page for more of her.