A blonde bombshell like no other.  Yup, and her behind…  Ugh, those buns can make you do anything that Paola Skye here pleases. Seriously.  Just who wouldn't be mesmerized and hypnotized by those super sexy glutes?  Tell me, who wouldn't?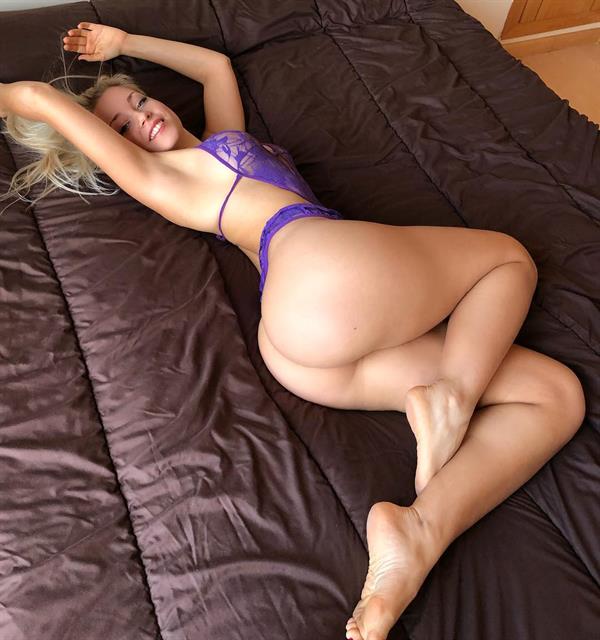 Now, how about her front side?  Oh, she's just as gorgeous.  Pretty face and a nice rack.  The thing that caught my undivided attention (aside from her hips and glutes) was her tummy.  It's so flat and sexy.  Not too ripped.  You know, the kind you'd just touch and kiss all day.
Who is Paola Skye?
Paola is a Spanish fitness model and social media star who is famous for sharing her almost NSFW pictures to her followers (both on Instagram and Snapchat).  She is also a rising fashion and bikini rising with an impressive portfolio – working with numerous fashion and sports brands.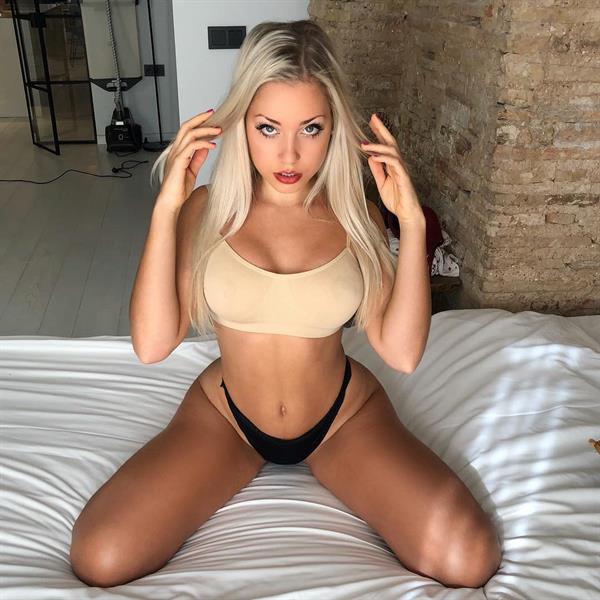 Her Early Life
Paola Skye was born on November 10, 1998, in Spain.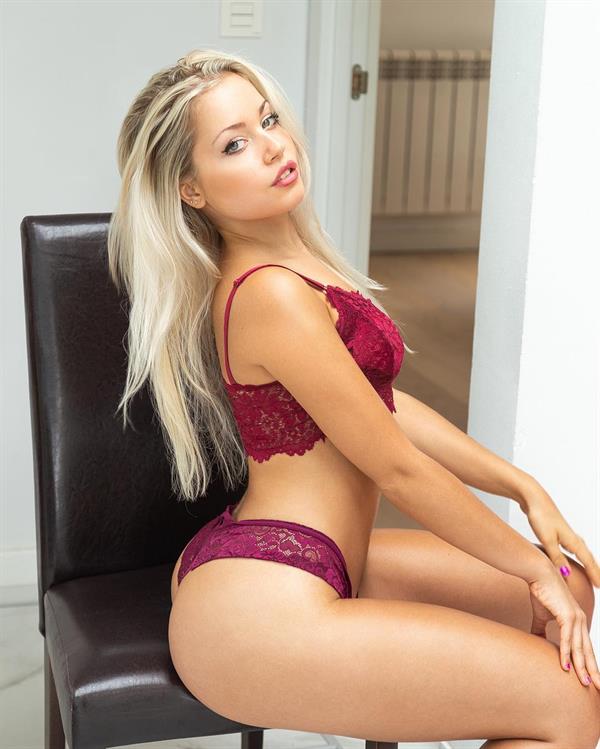 Facts and Trivia
Paolo here only began using Instagram in July of 2018.  Since then, she has grown into a worldwide sensation.  She continues to rise in recognition and influence while encouraging others to live life to its fullest.
As a fitness influencer, Paola's lifestyle revolves around training hard in the gym, watching her diet, and ensuring adequate rest.
She was featured in a World Star Hip Hop post with Neiva Mara.
Paola is known for her tips on HIIT (High-Intensity Interval Training).  Yup, that is her choice of cardio and some examples of HIIT are sprints, kettlebell swings, and uphill running.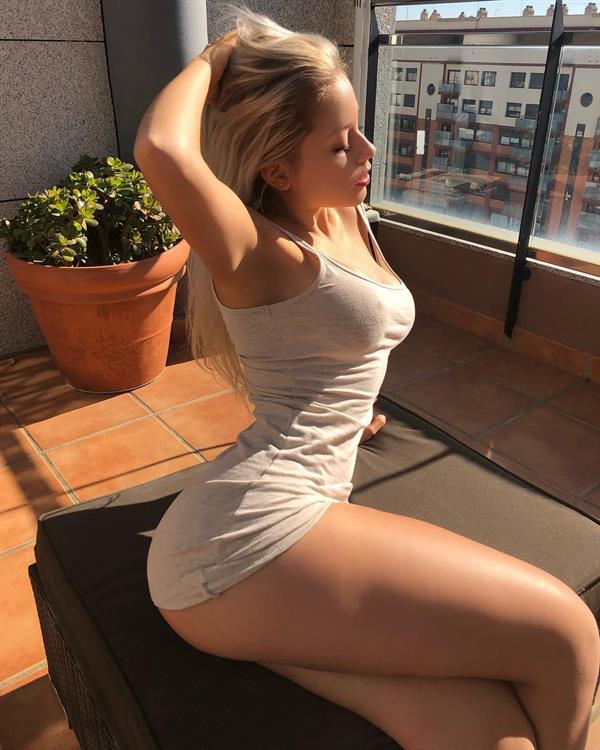 Paola Skye Photos
Join her over 1.6 million followers on Instagram for her latest workout tips and lifestyle photos.
Also, do check out our Paola Skye page for more of her uber-fit body and super hot belfies.