This bombshell's physique is a source of envy to many.  I mean, look at her…  She looks like she'll be the last one standing after a final battle against a horde of zombies.  Yup, just give her a chainsaw and she'll be a hundred percent hotter.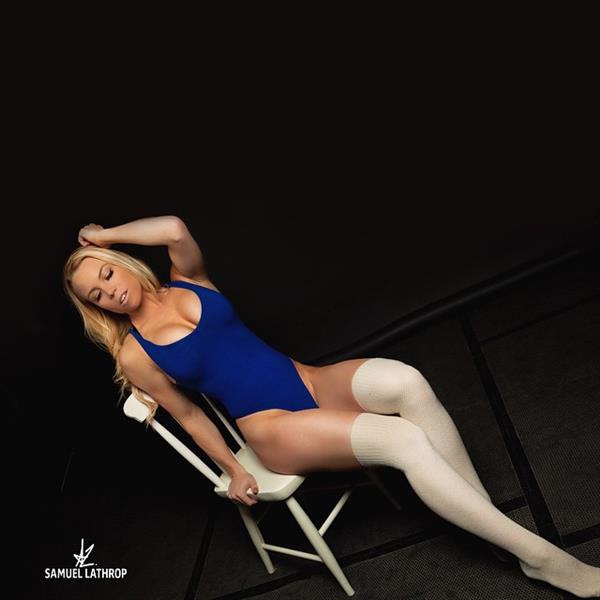 But really now, aside from Lauren Drain Kagan's hot looks, you've got to admire her spirit.  Yes her ability to distinguish right from wrong and bullshit from truth.  Aah…  A very beautiful woman who stands firm on what she believes in…  Now, that is sexy!
Who is Lauren Drain Kagan?
Lauren is an American fitness model, nurse, and author who is famous for being a former member of the Westboro Baptist Church.  She wrote the 2013 book Banished, which chronicles her experiences and eventual banishment from the church.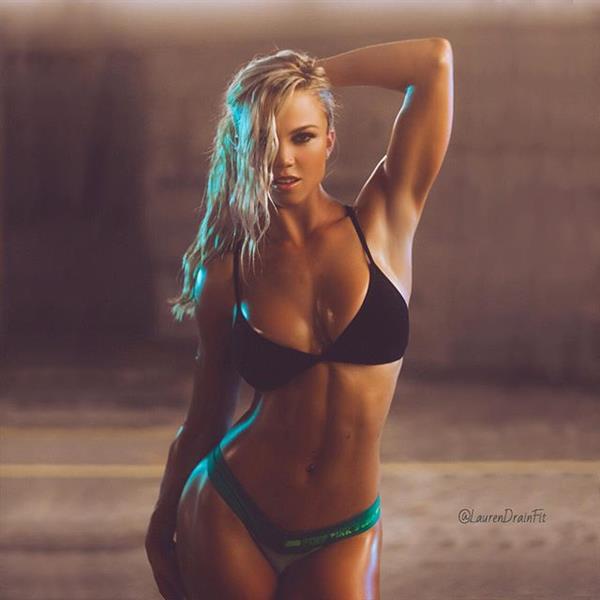 Her Early Life
Lauren Drain Kagan was born on December 31, 1985, in Tampa, Florida.  She lived in nearby Bradenton until age five, when she moved to Olathe, Kansas as her father, Steve, enrolled in a graduate program at the University of Kansas.  She completed her high school from Olathe Kansas in 2003 and then went to Washburn University.  In 2007, she graduated with a Bachelor's of Science degree in nursing from the said university.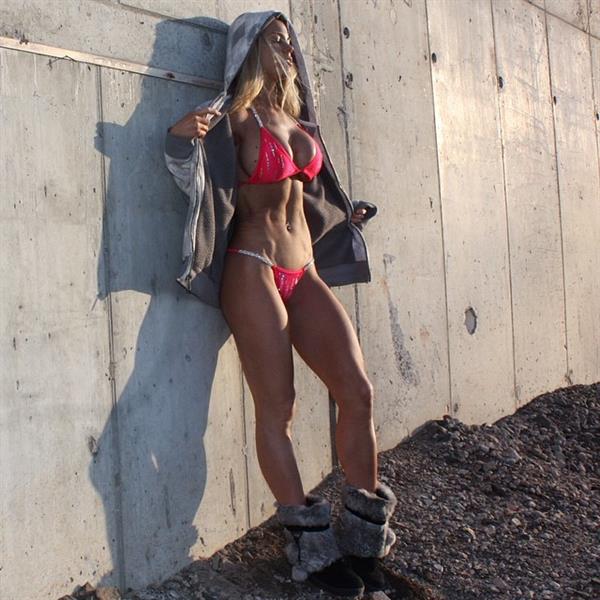 She began working in healthcare in a full-time capacity at age 16.
She was indoctrinated into the Westboro Baptist Church by birth, as her family was prior members.  Her parents, brother, and sister have since cut all ties with her since her expulsion.
Induction Into WBC
Lauren's father, Steve Drain, visited the Westboro Baptist Church when filming a documentary intended to expose the cult.  By the time he was done, he wasn't the same man.  Her father's time with the cult had changed him into becoming one of them.  In 2000, Lauren was moved, along with the rest of her family, to the heart of the mid-west, Kansas.  At 15, she was inducted into the Westboro Baptist Church and spent the next 7 years living under their strict rules.  During this period, she protested with the cult, growing up as one of their hateful members.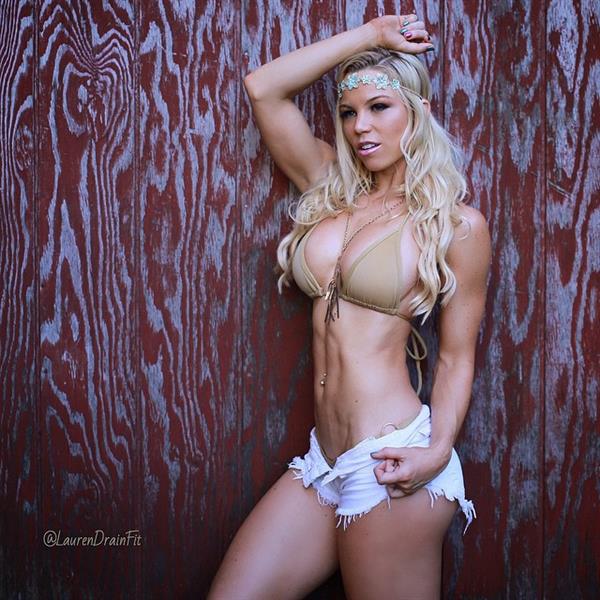 But Lauren soon became unhappy with her life after realizing that the church's views did not add up with the bible.  At 20, she began to question her parents and other members.  The members, however, didn't take her rebellion lightly.
Her WBC Banishment
In 2008, when Lauren was 22, she was kicked out of the Westboro Baptist Church for refusing to follow all of their rules.  Her family disowned her, and both of her parents refused to speak to her.  Lauren had hit a very dark point in her life, and things would only get worse.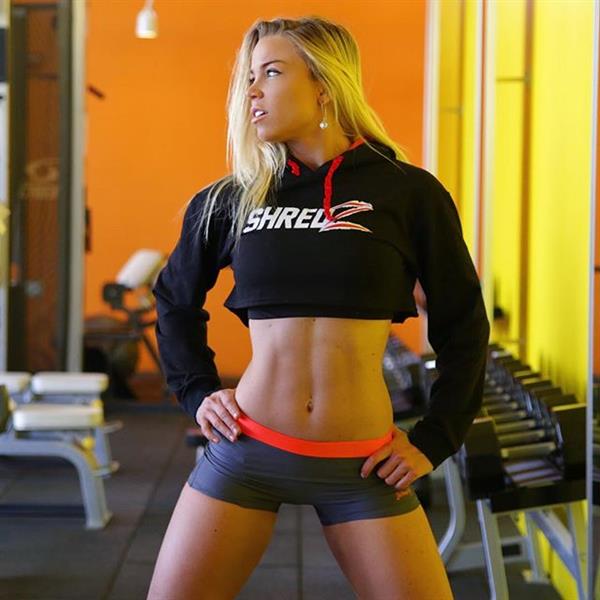 Almost immediately after being officially out, Lauren was forced to leave her family behind.  She was told to pack her suitcase and was given a few hours to leave.  Her father drove her to a motel and left her there against her will and she was told not to contact her family or attempt to return to her home.
Career Start
After being banished from the hate cult, Lauren decided to move to Connecticut and trained to become a registered nurse.  Here, Lauren slowly began to accept her new life, and began regretting all of her actions while part of the Westboro Baptist Church:
"If there were a way to fully erase my past in the WBC and give me knowledge about cults/dangerous religions, I would prefer that.  I feel very ashamed to think of many of the pickets I was a part of, and looking back I don't even know that person I was."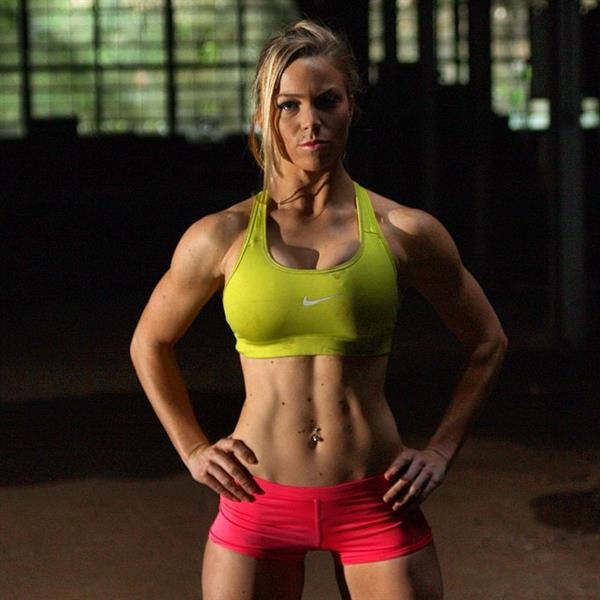 She was working as a Registered Nurse for 9 years before becoming a full-time personal trainer and fitness model.  It was around 2012-2013 when Lauren began to feed the thrill-seeking part of her by entering adventure races like Tough Mudder and the Spartan Races.  Her passion for sports was returning, along with a new-found appreciation for the fitness industry.  Soon after, she became a guide to those who want to be a fitness model or expert. She uses social media to showcase her fitness routines, strength, and motivational content.
Facts and Trivia
Drain wrote the book titled Banished: Surviving My Years in the Westboro Baptist Church, co-authored by Lisa Pulitzer which describes her experiences in the Westboro Baptist Church and her ultimate expulsion from the church.  It has been on the New York Best Sellers list in the eBook category as of March 30, 2013.  That same year, she joined the NOH8 campaign to combat the rhetoric of the Westboro Baptist Church.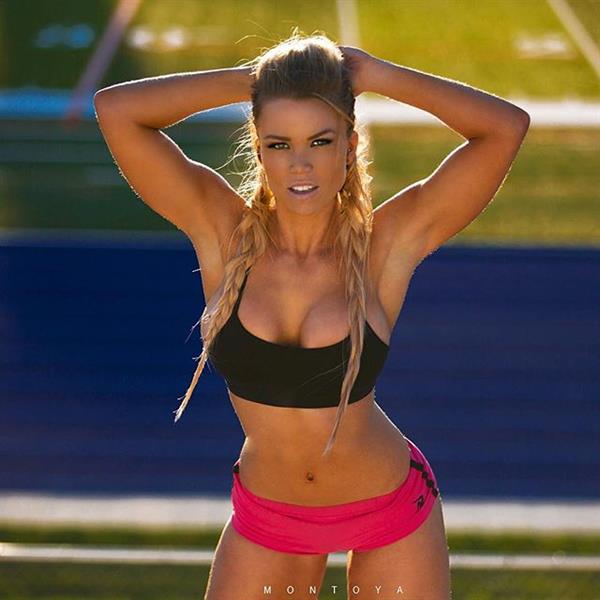 Lauren married David Kagan on 3rd of August 2013.
Her Body Measurements
Lauren stands 5 feet, 6 inches and she rocks a 34D-25-36 figure.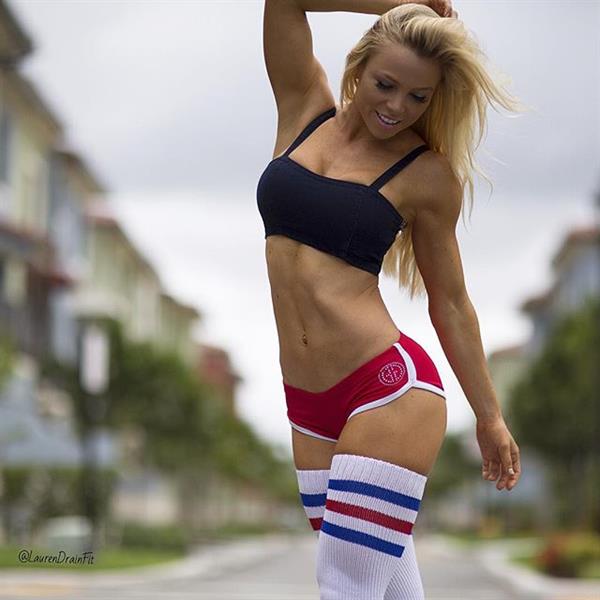 Lauren Drain Kagan Photos
Join her over 3.8 million followers on Instagram for her latest workout tips and other hot posts.
Also, do check out our Laren Drain Kagan page for a good amount of her pictures.