A Latina with lasting and classic hotness.  Whew.  The first time I saw this woman (pictures, of course), I hurriedly searched for more of her.  And what did I find?  Ugh, overflowing exotic hotness.  And there's a bonus.  Yup, that time there was 'leaked' photos of her circulating and the rumor has it that a certain footballer was the one responsible for the leak.  I don't know about that.  Also, the leaked photos are taken down so don't search for it.  Just enjoy what we have to give you at the end of this entry.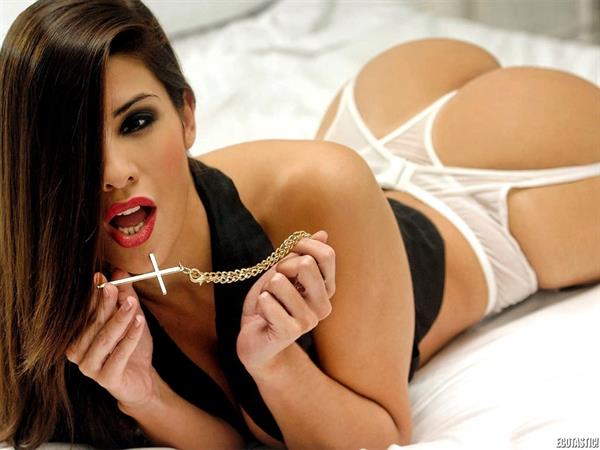 Who is Ivana Nadal?
This Argentinian hottie is a model, television personality, and actress who is most famous for her roles in Locos Sueltos en el Zoo (2015), 100 Días para Enamorarse (2018), and Loco x Vos (2016).  She first found stardom as the co-host of the Argentine game show Escape Perfecto and later began hosting a variety of other shows on the Telefe network, including ¡Boom!, La Peña de Morfi, and Juguemos en el Bosque.
Her Early Life
Ivana Nadal was born on December 20, 1990, in Buenos Aires, Argentina.  Her parents separated when she was only a year old and she was raised by her father until she was 5.  She then lived with her mom until 9 and from 9 to 19, she returned to live with her father.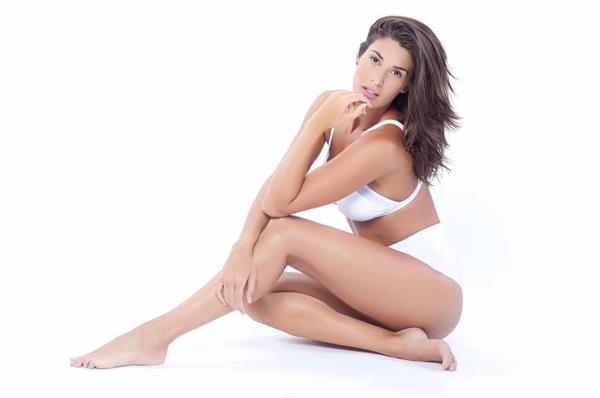 "I get much better with my father.  With my mom, I have a relationship up there, of little dialogue.  I think very differently from her in a lot of things, so having those differences, it is better than everyone makes their own life."
Career Journey
Ivana began receiving modeling offers at the age of 14.  Her first professional gig was posing for a campaign for designer Roberto Giordano.  After several more ad campaigns, she signed a contract with Multitalented Agency.  In 2010, Ivana worked as a promoter performing several PNT in the Showmatch program presented by Marcelo Tinelli.  Since then, she has appeared in countless TV programs and has presented quite a number of sporting events.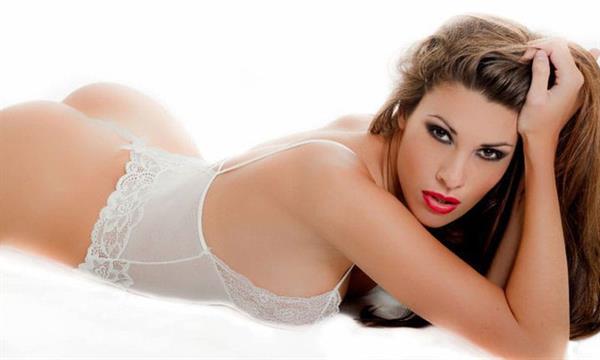 In 2015, Ivana made her film debut with the movie Locos Sueltos en el Zoo.  From 2015 up to now, Ivana has been a household name in Argentinian Television.
Facts and Trivia
In a 2013 interview, Ivana revealed that she was in a relationship for four years with Hernán Rey.  But at the end of 2014, the couple decided to call it quits for reasons that are unknown.  But in April of 2016, Nadal confirmed his reconciliation with Rey only to split for good in June of the same year.
In February of 2015, Nadal began a relationship with sports journalist and former Overtime co-host, the Pollo Alvarez.  But in September of the same year, the couple went their separate ways.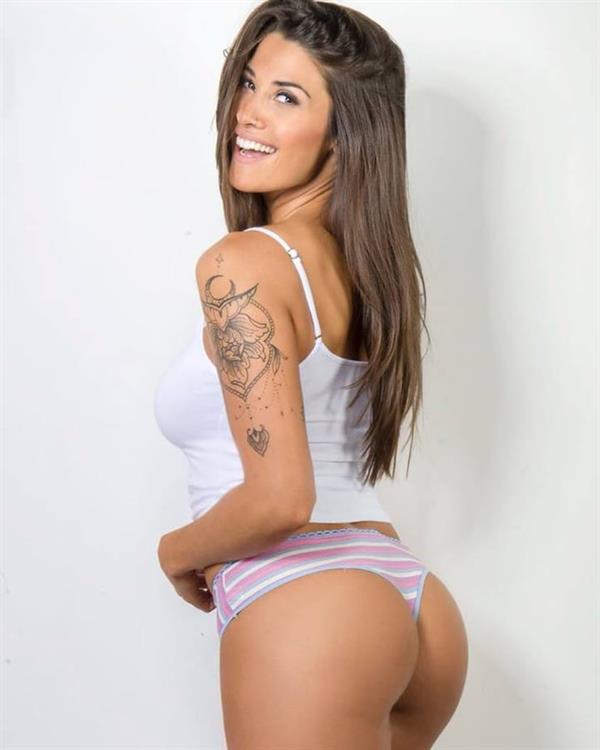 In April of 2016, Ivana replaced Carina Zampini as the host of La Peña de Morfi.  She left the show the following year because she became part of the staff of Juguemos en el Bosque and the specialists' panel of Despedida de Osteros, shows that are from Telefe.
Controversies
In March of 2016, leaked photos of Ivana Nadal circulated through social app WhatsApp.  The photos were, apparently (like always), from her smartphone which was hacked.  Ivana said in a television interview that:  "I know perfectly who I sent it to, they were for a friend, who we knew since elementary school.  We were boyfriends four and a half years and we separated.  Now we are resuming the relationship… I do not want to give importance to this but it is horrible."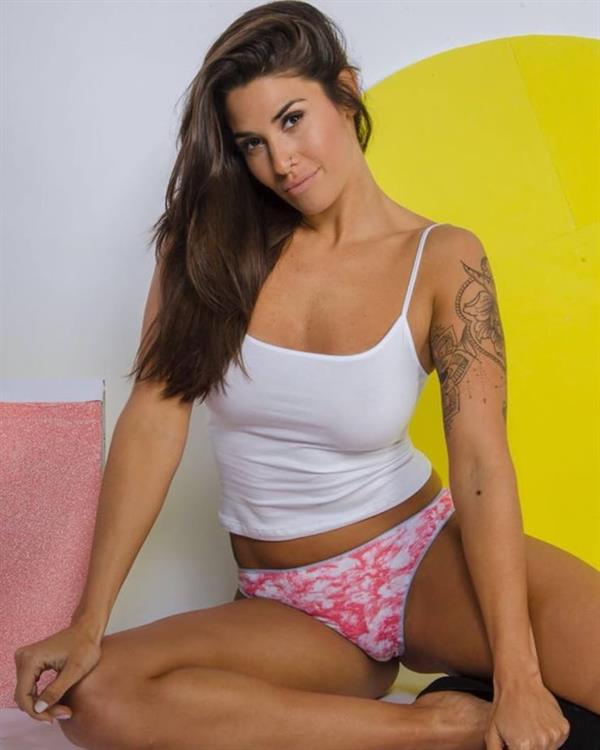 Her Body Measurements
Ivana Nadal stands 5 feet, 9 inches and she possesses a 33-24-33 figure.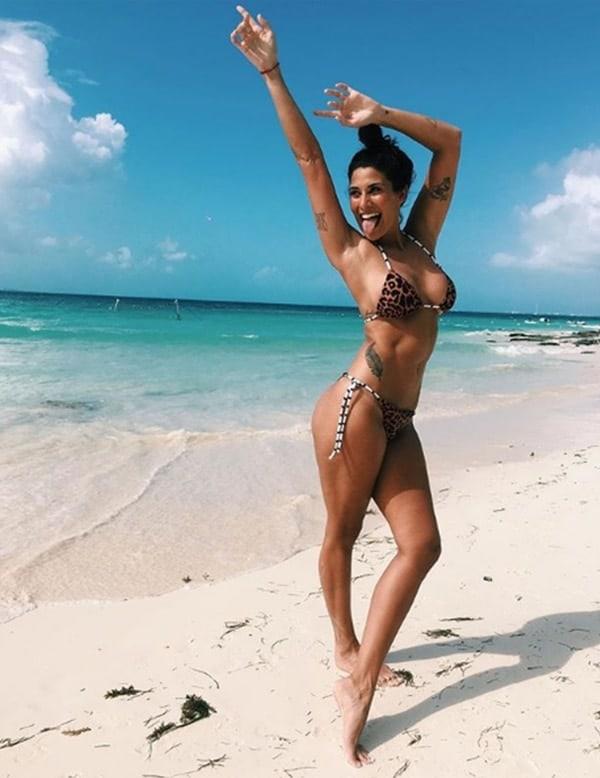 Ivana Nadal Photos
Join her over 1.5 million followers on Instagram for her latest lifestyle photos and other hot posts.
Also, don't forget to visit our Ivana Nadal page for more of her sizzling hot pictures.