Ah yes, she's as gorgeous as a goddess and her monicker, the Egyptian Goddess, truly suites her.  Yup, Marona Tanner is so beautiful (and hot) that you'd mistake her for a celestial being (who can give you a celestial climax)…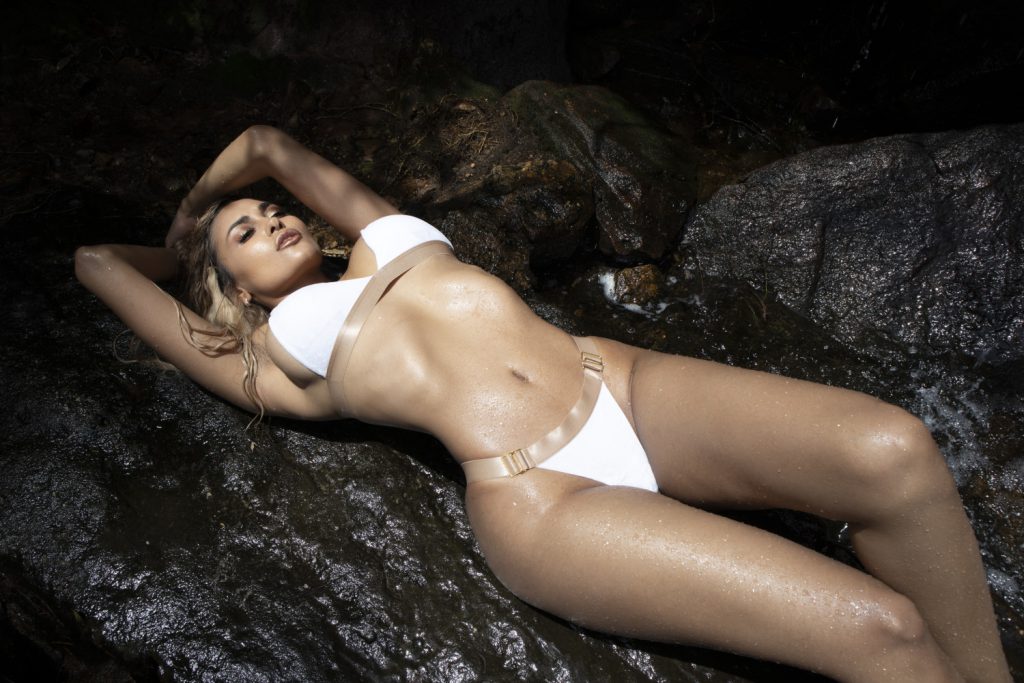 Just look at that picture, man.  If that doesn't turn you on, I don't know what will.  I mean, she's got everything to catch your attention and give you a hard-on.  Oh, and it's okay to drool now if you feel like it.
Who is Marona Tanner?
Marona is an Australian fashion model and actress.  She is famous for modeling for big brands such as FashionNova, Lonsdale, Lorna Jane, CBA, IKEA, One woman, Mink and many more.  She did appearances on ad campaigns and fashion shows for designers such as Alana Flood and Amy Taylor.  Marona has also been a cover girl for many magazines such as Australia's Top Glamour Models 2017, Maxim Magazine 2018, Industry150, to name a few.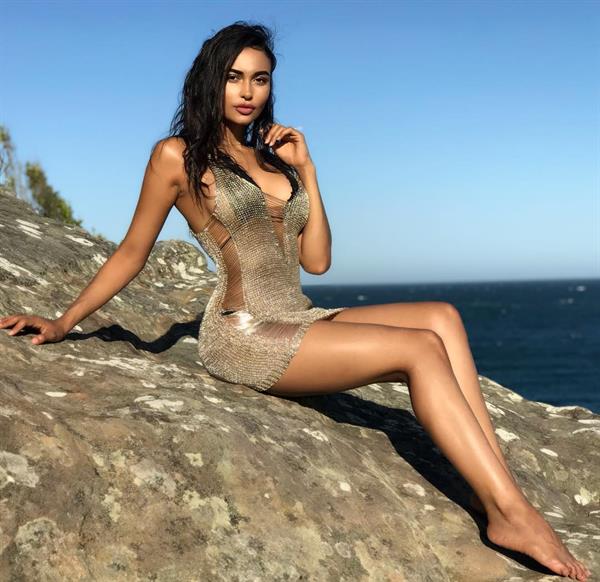 As an actress, Marona appeared on the 2016 film Embedded and many commercials such as Samsung Tv, Maximus energy drink, IKEA and many others.
Her Early Life
Marona was born on February 3, 1996, in Queanbeyan New South Wales, Australia.  She has a Bachelor Degree in Visual Communication Majoring in 3D Animation & Graphic Design, a NIDA (National Institute of Dramatic Art) – Screen Acting Technique Course 8 Weeks, and a Certificate III in Finance.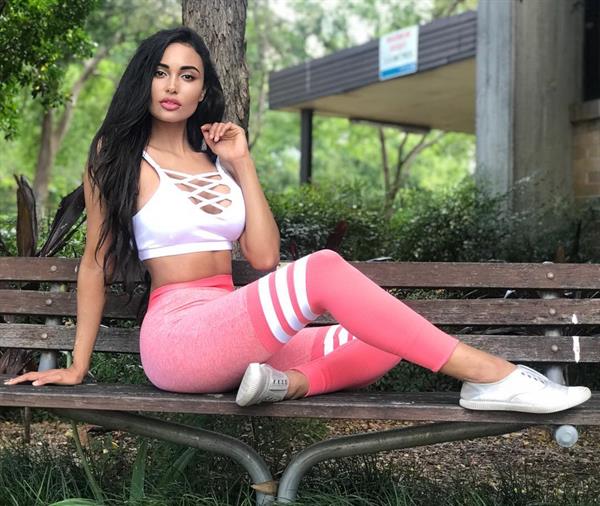 Career Start
It was Marona's that started her modeling career.  She was First Runner Up in StarCentral Magazine's Annual Model Search for 2017.  Her exotic beauty, a result of her Egyptian heritage, drew the admiration from many.  It is also what sets her into a professional modeling path.  While she was studying Visual Communications, the photography students would often approach her and request her to be the subject of their shoots.
Marona gushes that she is in love with the many aspects of the modeling industry.  What she loves most, though, is "…the art of creating the perfect shot and portraying different looks and emotions.  The way it allows me to communicate with the viewer via a still image."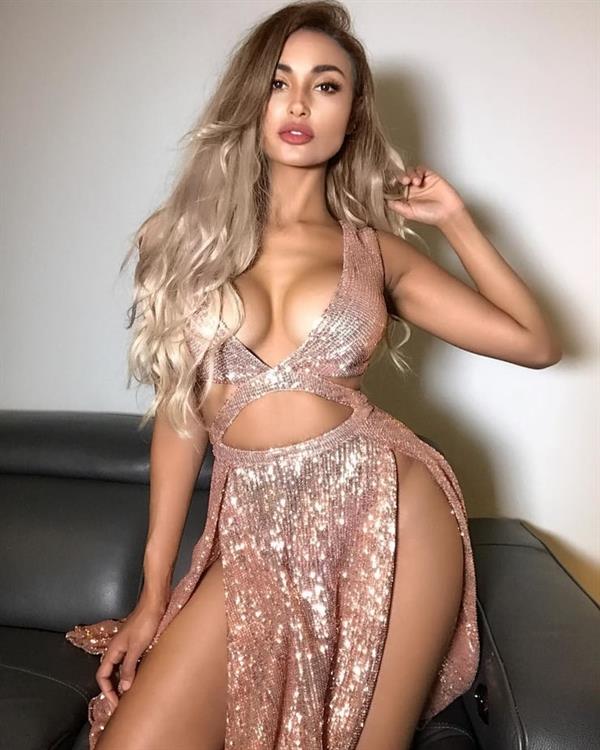 That is also the reason why she came to acting.  Another aspect of her modeling career that Marona has found memorable is the chance to meet and interact with great and unique people with amazing talents.
Facts and Trivia
According to Marona, the one flaw she wouldn't change about her is her stubbornness.
Though Marona's family may not be totally fond of her modeling career, they have nevertheless supported her as she pursues her dreams.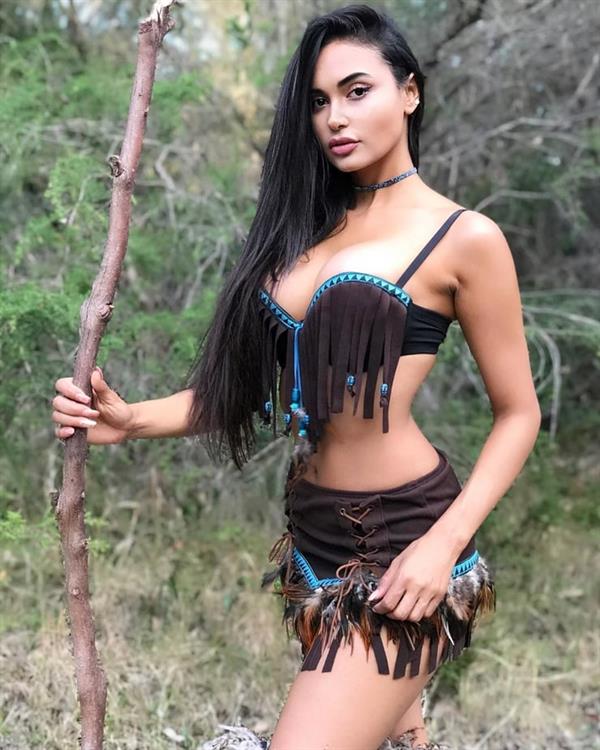 Aside from modeling, she is also in possession of an acting degree (as stated), is a sculptor, and animator, and an accomplished belly dancer (yup), it's clear that Marona is drawn to the more creative, artistic sides of her world.
Her Body Measurements
Marona Tanner stands 5 feet, 5 inches and she possesses a 35-24-35 hourglass figure.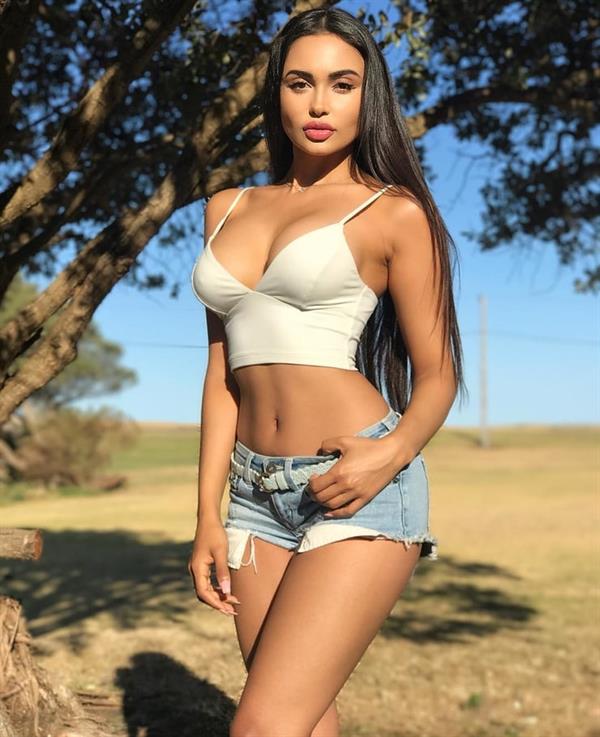 Marona Tanner Photos
Follow this super hot babe on Instagram for a daily dose of her newest posts.
Also, do check out our Marona Tanner page for a good amount of her hot pictures.