I'm a fan of this woman.  I love her sweet, innocent look.  Oh, and that gorgeous body too.  But really, there's more to her than just her looks, that you'll find hot.  Yup, she's got talent.  Lots of it.  Oh, and her entrepreneurial skills is something that will make you want to venture into new income channels.  Really.  But since this is not a business website, we're not going to be focusing on that.  I just mentioned it because…  I really don't know…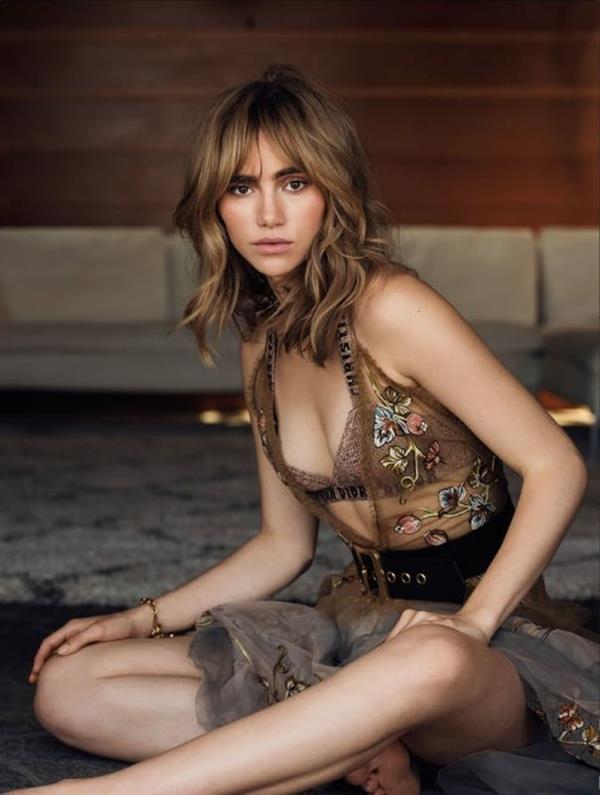 But now let's get to know her more and then enjoy her pictures after.
Who is Suki Waterhouse?
Suki is an English actress, model, and entrepreneur who is most famous for her work in the television series 'Material Girl' as well as in movies like Pusher (2012).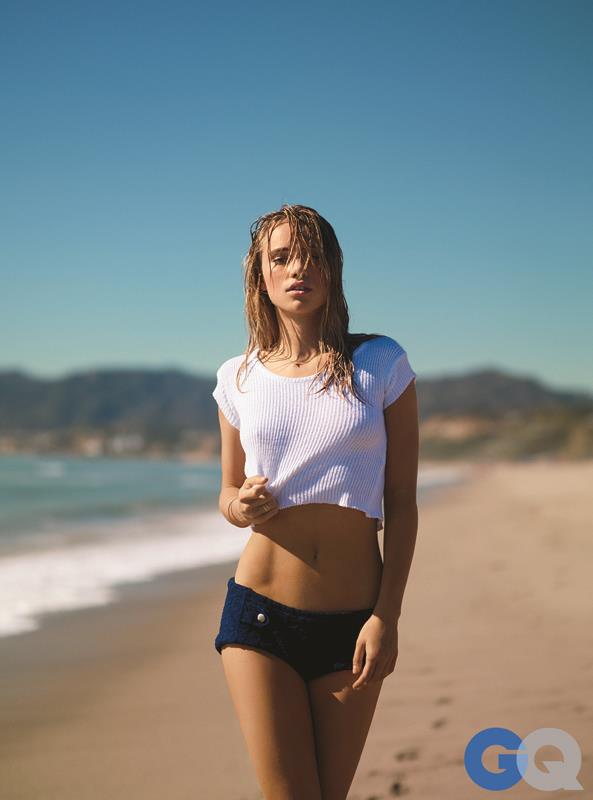 Her Early Life
Alice Suki Waterhouse was born on January 5, 1992, in Hammersmith, London, England, UK.  She is the daughter of a cancer care nurse and a plastic surgeon.  Growing up, she quite a tomboy who competed in karate tournaments and loved to rock-climb.  Suki quit her education at 16 years old to pursue a modeling career.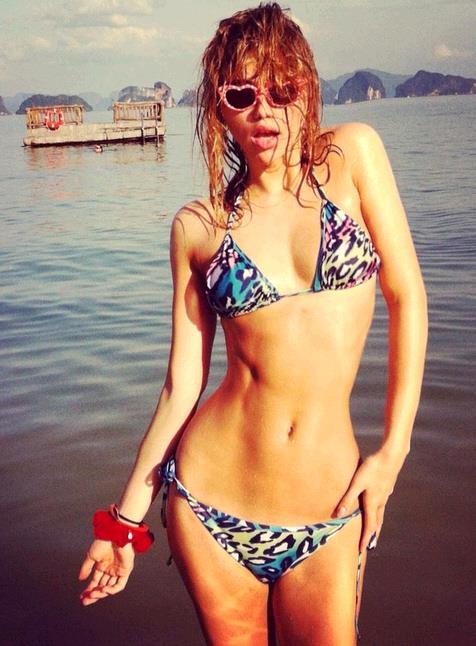 Modeling Career
Suki began her modeling career after her discovery in a pub in London when she was only 16.  Her first big break came when from the clothing brand 'Marks and Spencer', who chose her to be the face of their lingerie photo shoot when she was 19.
Since then, she has posed for big brands like Tommy Hilfiger (alongside sister Immy), Swatch, Lucy in Disguise, H&M, Alice + Olivia, Coast, Max Studio, Sass & bide, Caterina Gatta and Pepe Jeans.  She has also been the face of Burberry and Redken.  Suki has also walked the runway for brands such as Burberry and Balenciaga and is a regular on the front row at fashion week.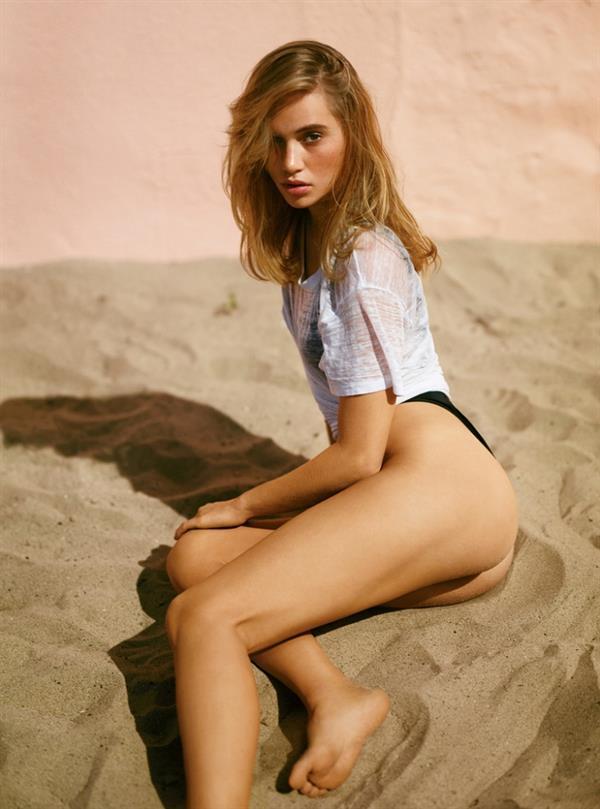 In April 2017, Suki was chosen as the "Mercier Muse" for the makeup brand Laura Mercier.
Aside from ad campaigns and fashion walks, Suki here has also graced the covers (and pages) of famous magazines such as Vogue (British, Korean, Thai, Taiwanese, and Turkish editions), Elle (British and Korean editions), L'Officiel, Lucky as well as Marie Claire (American), Grazia (French) and 1883 Magazine.
Acting Career
Suki began her acting career in 2010 when she was cast for the role of 'Lourdes' in the television series 'Material Girl'.  With her acting skills in the said show, the then 18-year-old Suki soon caught the attention of producers and offers of other roles were soon given to her.  Since then she has appeared in 'Love, Rosie' (2014), played Marlene in The Divergent Series: Insurgent (2015), Pride and Prejudice and Zombies (2016), Jonathan (2016), and 'The Bad Batch' (2016).  Suki also portrayed Cecily of York in the Starz miniseries adaptation of the novel The White Princess by Philippa Gregory.  In 2017, she played the leading female role "The Girl", in the 2017 drama movie The Girl Who Invented Kissing.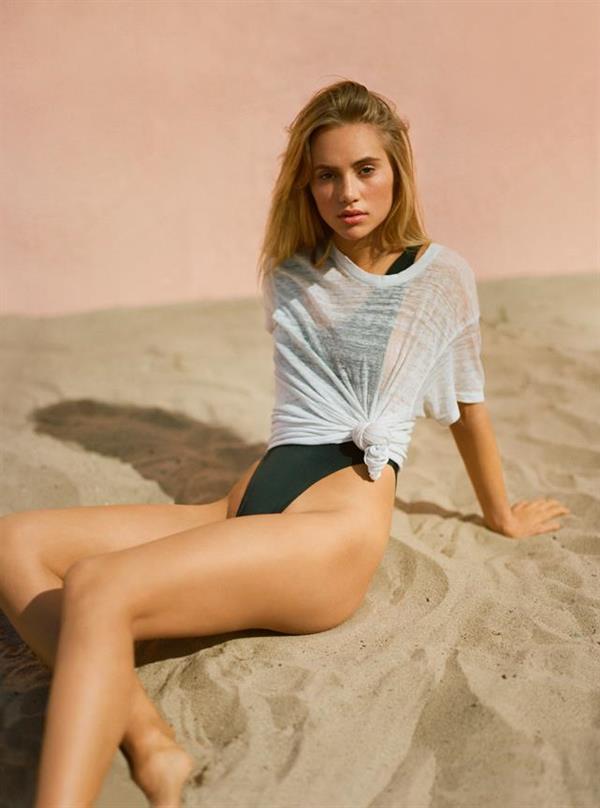 In 2018, Suki was cast to play the role of Quintana in Billionaire Boys Club.
Suki the Businesswoman
In September 2016, Suki announced the launch of Pop & Suki, a direct-to-consumer Millennial-targeted accessories brand that she co-founded with her best friend Poppy Jamie and CEO Leo Seigal. The focus of the brand is on customization and versatility, and Pop & Suki has since been featured in publications such as Vogue, Harper's Bazaar, W Magazine, and Elle Magazine.
For Pop & Suki's launch, the brand took over Mel's Drive-In in Hollywood and converted it into a pop-up pink-themed Pop & Suki Diner.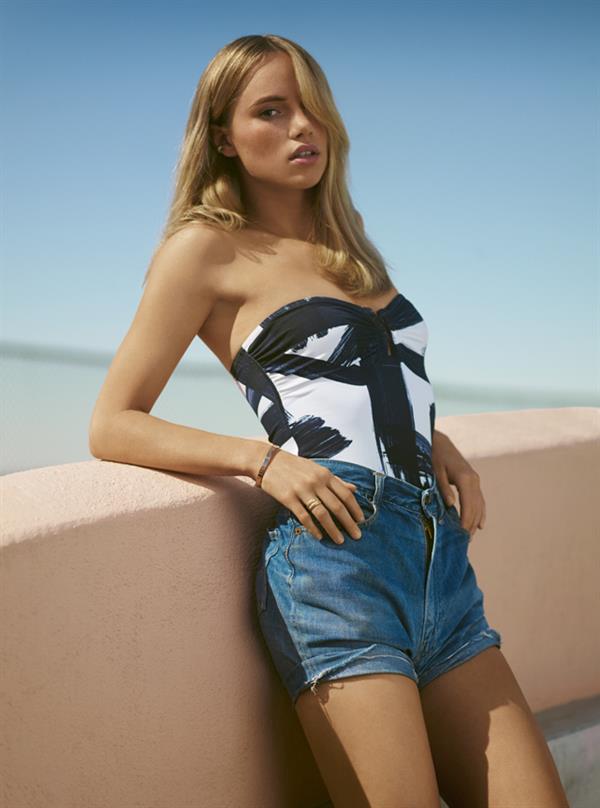 Celebrities that have worn the brand include Jessica Alba, Lady Gaga, Cara Delevingne, Emily Ratajkowski, Lena Dunham, and Taylor Hill. The brand's signature customizable Camera Bag was referred to by Who What Wear as the "Bag Every It Girl Owns".
Facts and Trivia
Suki dated actor Bradley Cooper from 2013 to 2015.
Because of her name, people sometimes have mixed her up with Anna Paquin, whose True Blood (2008) character was Sookie Stackhouse.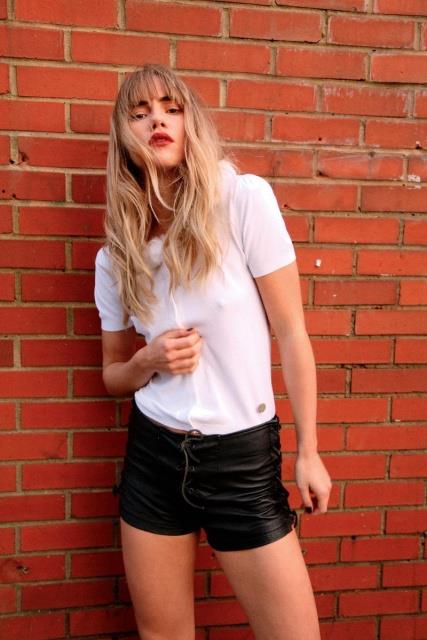 Apart from acting and modeling, Suki has also shown her photography work at the Eb and Flow gallery in London along with Reggie Yates and Imogen Morris Clarke in an exhibition presented by Next Model Management called 'I'll Be Your Mirror'.
In February 2014, she posed completely nude for Dominic Jones Jewelry's autumn/winter campaign at London Fashion Week.
Her Body Measurements
Suki stands 5 feet, 8.5 inches and she possesses a 32-26-34 figure.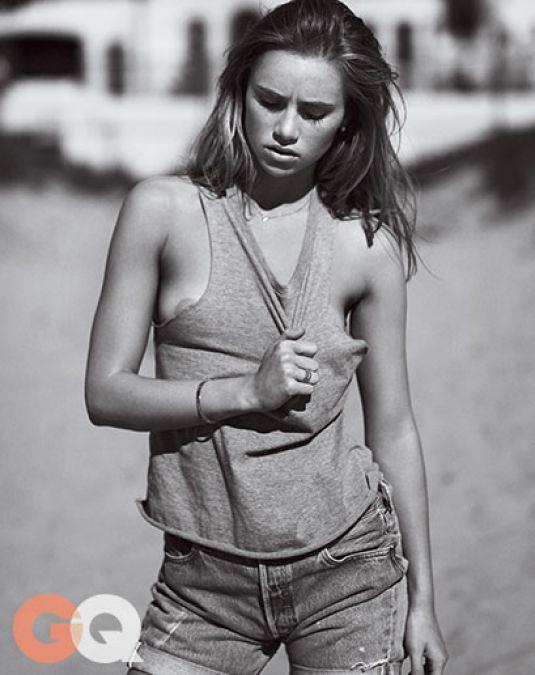 Suki Waterhouse Photos
Join her over 1.4 million followers on Instagram for her latest personal uploads.
Also, do visit our Suki Waterhouse page for more of her beautiful pictures.