Chiara Ferragni is probably one of the hottest bloggers in the world.  What, with that Victoria's Secret Angel body of hers and her face that you'd stare for hours?  Oh, man…  Just look at that hotness…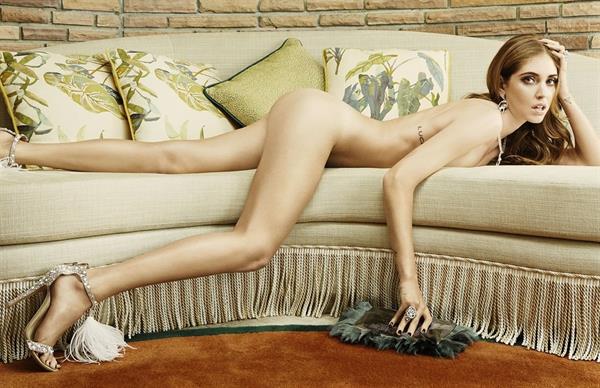 Yup, a blogger.  But she also steps in front of the camera sometimes.  Yup, and when she does that, nature celebrates.  Just kidding. But yeah, it is somewhat like that to her fans. Oh, and to the photographers as well.   Yup! To all those who bear witness to her poses.
Who is Chiara Ferragni?
Chiara is an Italian blogger, fashion designer, businesswoman, and model who is famous for being the founder of the popular fashion blog The Blonde Salad (she also wrote a book fo the same name).  As a designer, she has collaborated with many of the world's most high-profile brands, including Pantene, Tod's, Chanel, Louis Vuitton, and Christian Dior.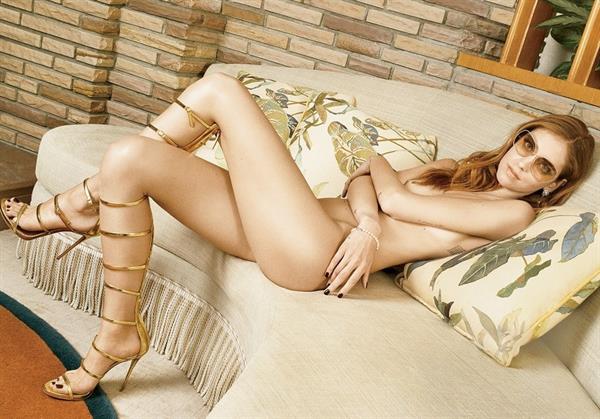 She is also known for her eponymous shoe line, 'Chiara Ferragni Collection'.
Her Early Life
Chiara Ferragni was born on May 7, 1987, in Cremona, Italy, to dentist Marco Ferragni and writer Marina Di Guardo.  She is of Sicilian origin.  Chiara has two younger sisters (Valentina and Francesca) who have also become social sensations.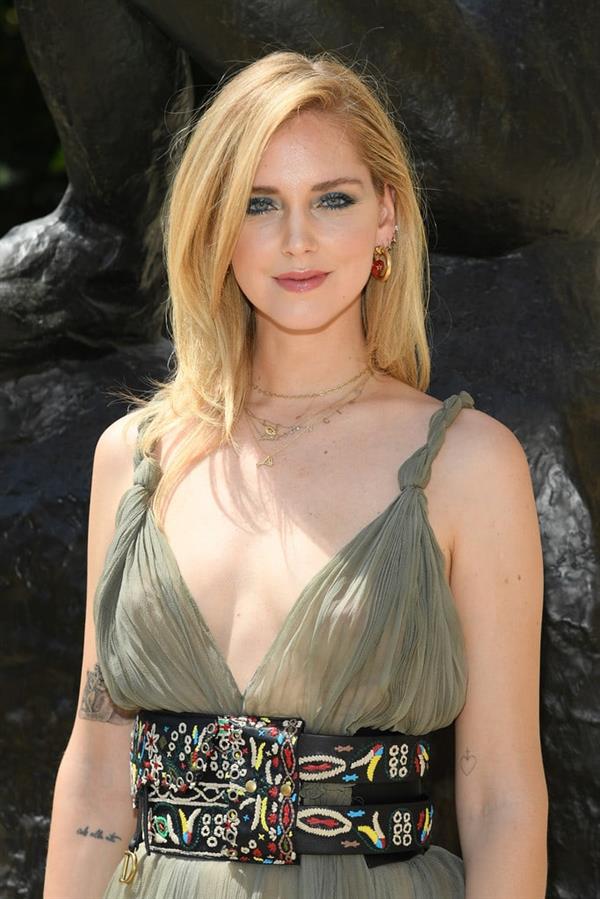 Career Start
In October 2009, Chiara launched her blog 'The Blonde Salad.'  At that time she was pursuing her law studies at the Bocconi University in Milan.  As the name suggests, the blog features contents of varied interests, including food, travel, and beauty.  However, the eventual rise and success of Chiara in making her presence felt in the world of fashion led 'The Blonde Salad' to become more of a fashion blog.  Within only a couple of years, she was introduced as "One of the biggest breakout street-style stars of the year" by 'New York' magazine.
By 2013, Chiara had won several 'blogger of the year' recognition.  Since 2013, her name is listed among '500 most influential fashion people in the Business of Fashion blog,' founded by Canadian-British fashion expert Imran Amed.  Her blog was also named Best Personal Style Blog at the Bloglovin' Awards in 2014.  In 2015, she also accomplished the feat of becoming the first fashion blogger to feature on any Vogue cover when she was chosen to grace the cover of that year's April issue of 'Vogue España.'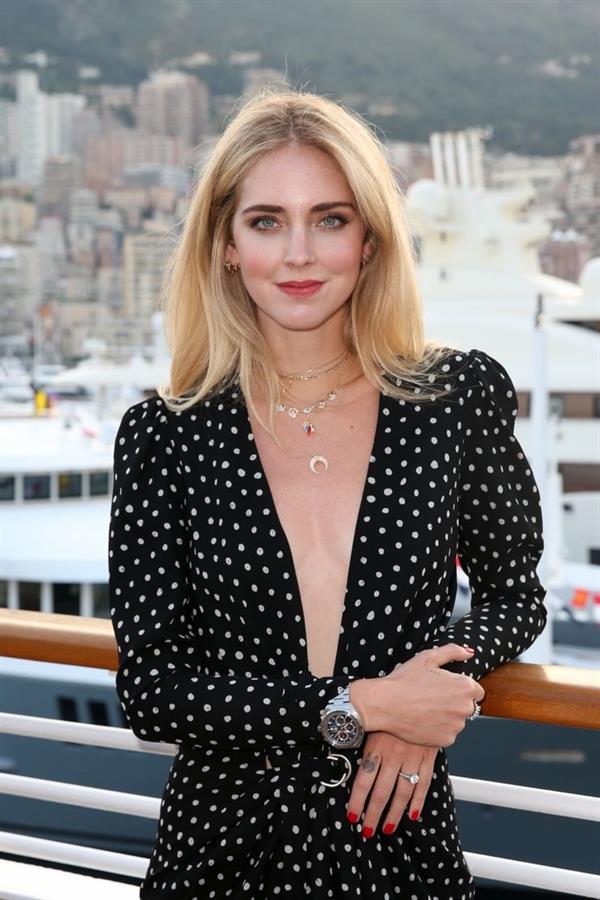 She also topped the list of most powerful fashion influencers of Forbes in September 2017.
Her Modeling Career
In November 2013, Chiara posed for the American clothing brand and retailer 'Guess'.  The shoot was thereafter used as an advertising campaign.
She was named the new global ambassador of Pantene in January 2016.  Also in the same year, Amazon Fashion made her the face of its 'Spring 2016' campaign and also the European ambassador of the brand.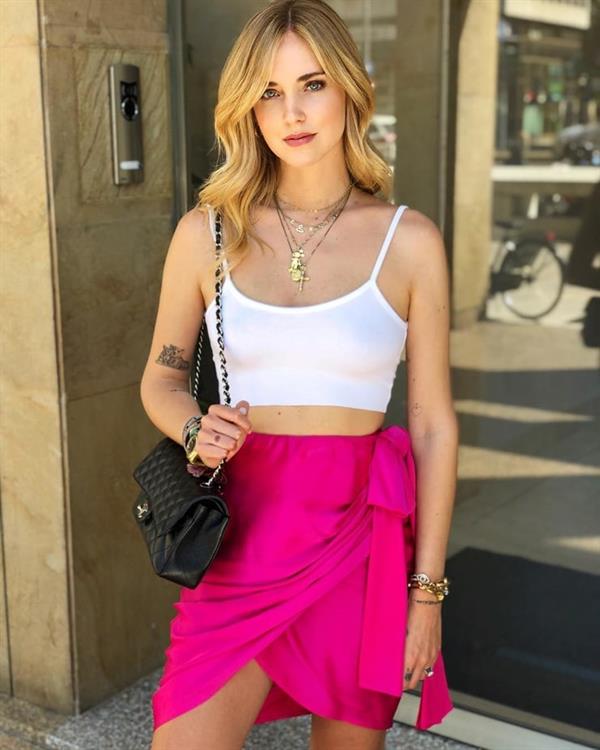 In September 2016, the American multinational toy manufacturing company 'Mattel Inc.' came up with a Barbie version of Chiara.  While one was given an entirely Chanel look, the attire of the other included a white T-shirt, black leather jacket and jeans, complimented with Chiara Ferragni Collection footwear.
Facts and Trivia
In October 2016, Chiara began dating Italian rapper Fedez.  They got engaged on May 6, 2017, during his concert in Verona, Italy; the concert and proposal were broadcast live on the Italian radio and TV channel RTL 102.5.  They got married on September 1, 2018, in Sicily, Italy following nearly 2 years together. At the time of their wedding, they already were parents to 5-month-old son Leone.
Chiara's dog, Matilda, has become an Instagram sensation after the latter made her Instagram debut in November 2012, with a post titled "I hate winter time."
She and fellow fashion designer Patricia Field have both appeared as guest judges on the reality show Project Runway.
In December 2013, she came up with an eBook written in the Italian language.  The book, consisting of fashion advice and style tips, is named after her blog, 'The Blonde Salad.'  The same month she also collaborated with American fashion designer and businessman Steve Madden in designing a spring 2014 9-shoe collection.
On June 21, 2014, she appeared as one of the presenters of the TRL Awards.  In August that same year, she was featured as a guest judge in Season 13 of the American reality television series 'Project Runway.'
Chiara came up with her first Chiara Ferragni Collection store on July 26, 2017, in Milan.  In October that year, the Italian clothing label 'intimissimi' came up with its fourth edition of 'Intimissimi on ice' in the Verona Arena, which had costumes designed by Chiara.
She was named as one of "the most influential moms in the fashion industry" by 'Footwear News' in May 2018.
Her Body Measurements
Chiara stands 5 feet, 10 inches and she rocks a 33A-24-33 figure.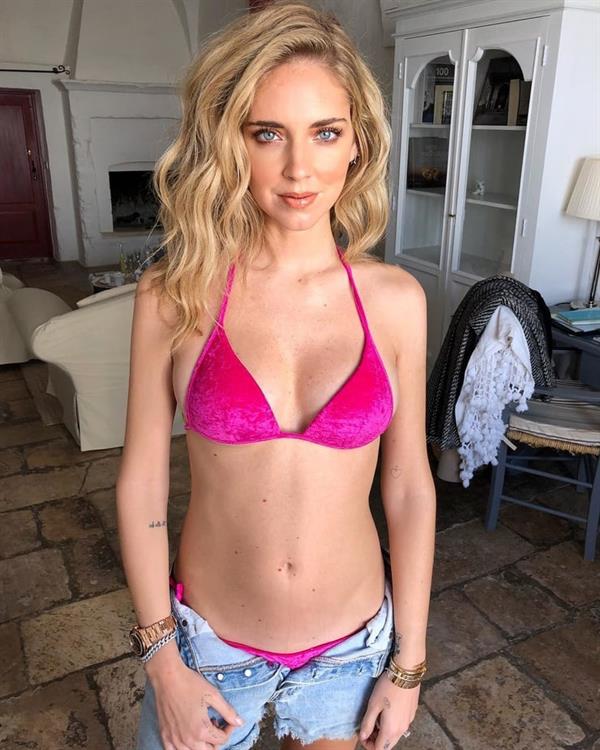 Chiara Ferragni Photos
Join her over 16.3 million followers on Instagram for her latest personal posts.
Also, for more of her beautiful pictures, do check out our Chiara Ferragni page.