Can such a sweetheart be also a total hottie?  Well, in Brenda Song's case…  A big YES!  And she doesn't have to show a lot of skin to compete with the world-class hotties.
This woman, friends, is a certified heart stealer.  Her innocent, sweet face is enough to catch to mesmerize you and her martial arts skill is something that would excite the dangerous being in you.  Yup, Brenda is a sweetheart, hottie, and one badass lady.
Who is Brenda Song?
Brenda is an American actress and model who rose to fame as London Tipton in The Suite Life of Zack & Cody, which she also co-produced.  She received additional fame for reprising her role on the series 'The Suite Life on Deck'.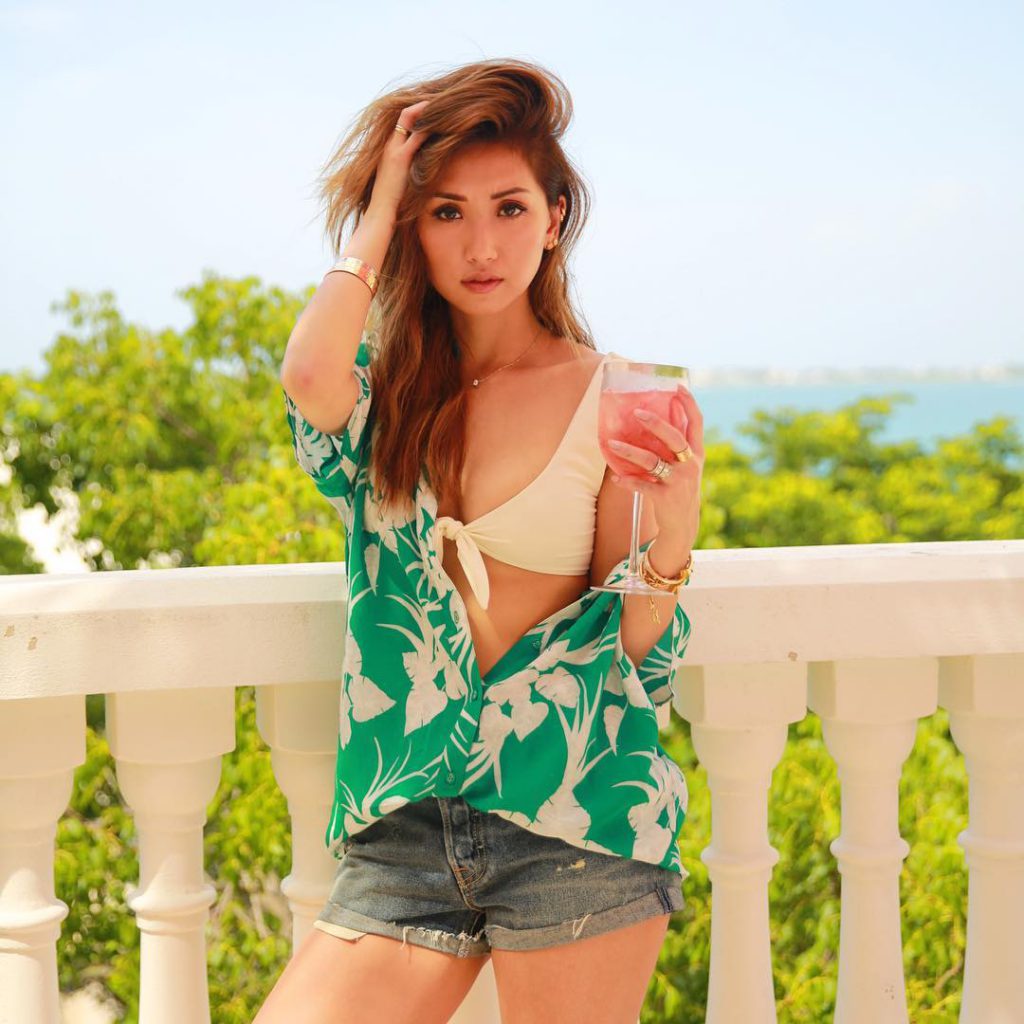 Her Early Life
Brenda Song was born on March 27, 1988, in Carmichael, California.  Her father is Hmong and her mother is Thai-American.  Her family belonged to the prestigious Xiong Clan and they moved to the United States for a better life.  Growing up, Brenda was very much interested in dancing and other performing arts.  She also wanted to take ballet classes but her father, instead, enrolled her into a martial arts class.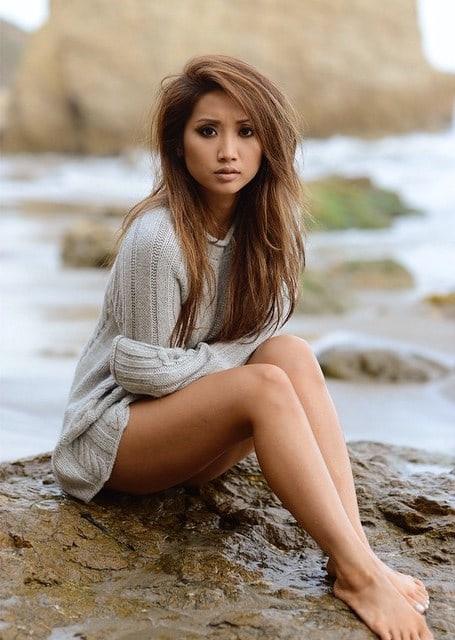 Brenda was named an All-American Scholar in ninth grade and holds a black belt in Tae Kwon Do.
Although she was homeschooled, Brenda was pretty good in academics and eventually ended up doing her major in psychology, with a minor degree in business studies.
Career Journey
Brenda Song's career began when a casting agent spotted her in a shopping mall.  She wasn't more than 5 years of age and her mother accepted the offer and Brenda's very first introduction to fame happened in the form of Little Caesars commercial.  A Barbie commercial followed sometime later and Brenda began getting popular among kids.  In 1995, she was approached to play a role in 'Requiem', an independent film and appeared in a few short films later.  She exhibited immense confidence in front of the camera and the entire crew loved having her around.  Her next appearance on television was a two-episode role in 'Thunder Alley' and soon after that, a regular role in 'Fudge' followed.  Dozens of other roles followed and Brenda became one of the most popular child actors.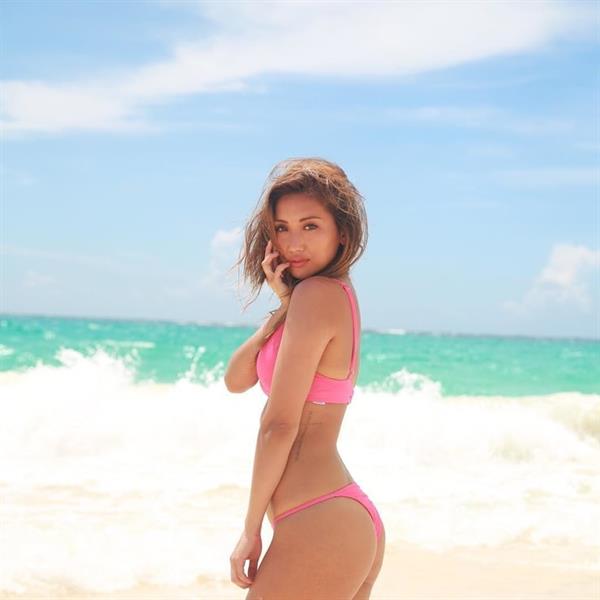 She made her debut film appearance in the 1996 movie Santa with Muscles.  In 2000, she was presented a couple of awards for her role in 'The Ultimate Christmas Present' and two years later, her performance on 'The Bernie Mac' show met with critical acclaim and established her as a good actor.  In 2002, Disney signed her on and she became one of the many child actors Disney channel had signed for many shows under production.  The biggest break of her career arrived in 2005 when Disney's 'Suite Life of Zack and Cody' started airing on the channel.  Since then, she has appeared in countless television shows and films.
Facts and Trivia
She was once engaged to Trace Cyrus, but the couple ended their relationship before their wedding.  In 2017, she began dating former child star, Macaulay Culkin.
A self-proclaimed total dork, Brenda loves sampling international cuisine, shopping and studying.  She is also an avid Los Angeles Lakers fan.
She is close friends with actors Ashley Tisdale, Vanessa Hudgens, Frankie Muniz, and Kristin Herrera.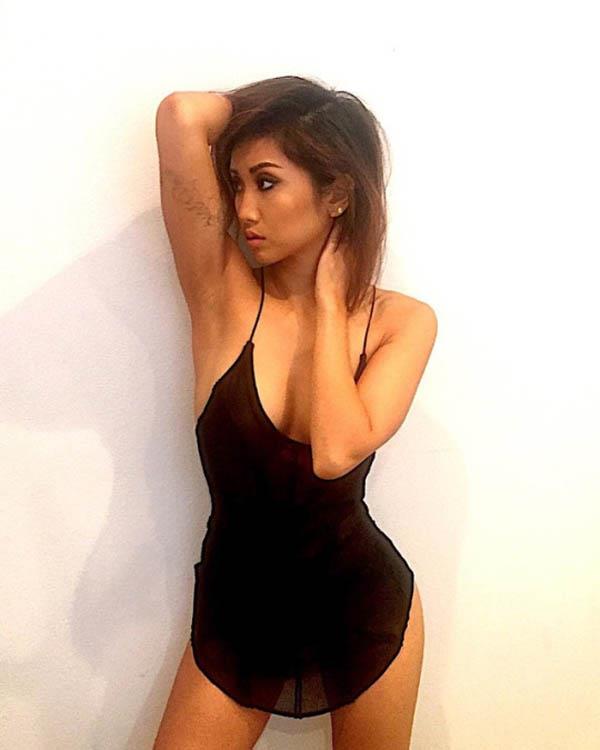 Brenda was ranked #7 on Hollywood's Richest Kids list by People magazine in 2005 and at #7 in 2006.
She was #5 in Forbes Hollywood's Top-Paid Tweens list in 2006.  Getting paid an estimated $5.5 million.
She also was #10 on the Maxim magazine's Asian Hot 100 of 2006 list, #5 on 2007, and #3 on its 2008 list.
Brenda topped US Weekly's Ten Most Powerful Girls in Hollywood list (both 2006 and 2007).  In 2007, she was also 12th on Greatest Tween Star of all time by VH1.
Her Body Measurements
Brenda stands 5 feet, 2 inches and she possesses a 34-24-34 figure.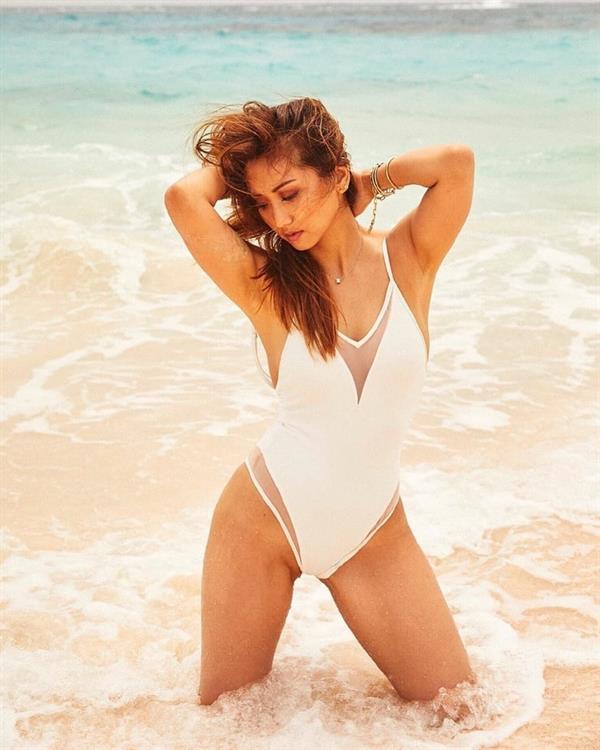 Brenda Song Photos
Join her over 1.3 million followers on Instagram for her latest pro shots and other lifestyle posts.
Also, do check out our Brenda Song page for a good amount of her beautiful pictures.