I find her hot…  Extremely hot.  And no, it's not because of her hair.  Justina Valentine, as a whole package, is just as hot as hell.  Yup, the "Queen of the Underground" is just mesmerizing to me.  And I think to a lot.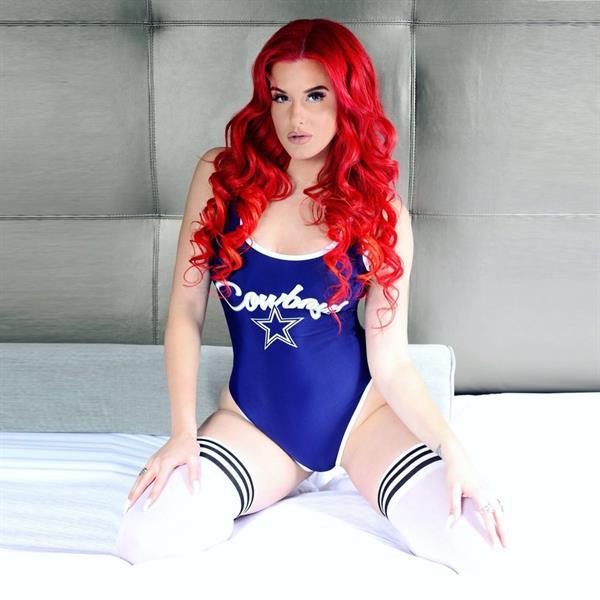 Her audacious fashion sense just adds up to the hotness.  I don't know about her songs though as I've never really listened to her song.  I mean, heard it a couple of times but just never really listened to it.  Yup, because 1, it's a music video and once you see her perform, it's just her on your focus and 2, her music isn't really my thing.  Her beauty is, though.
Who is Justina Valentine?
Justina is an American singer/rapper, model, actress, and songwriter who is famous for her singles like "Candy Land" featuring rapper Fetty Wap, "All The Way", "Unbelievable, and also for being one of the recurring cast members since Season 8 of Wild 'N Out on MTV.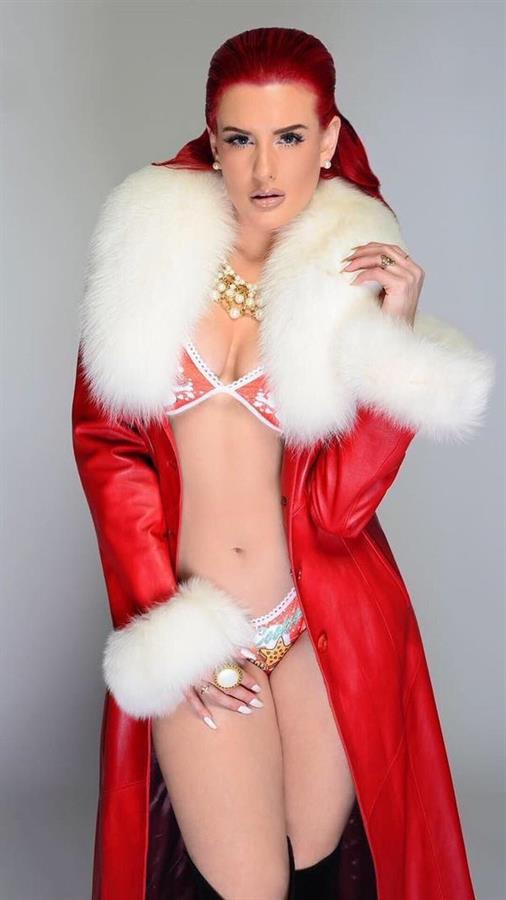 She began to garner acclaim following her 2012 performance at the Vans Warped Tour.  She put out a mixtape that year called Route 80, and a 2013 EP titled Valentine the following year.
Her Early Life
Justina Valentine was born on February 14, 1987, in Passaic County, New Jersey.  She was raised in a family of musicians and her father serves as the lead vocalist in a band and also plays a number of musical instruments.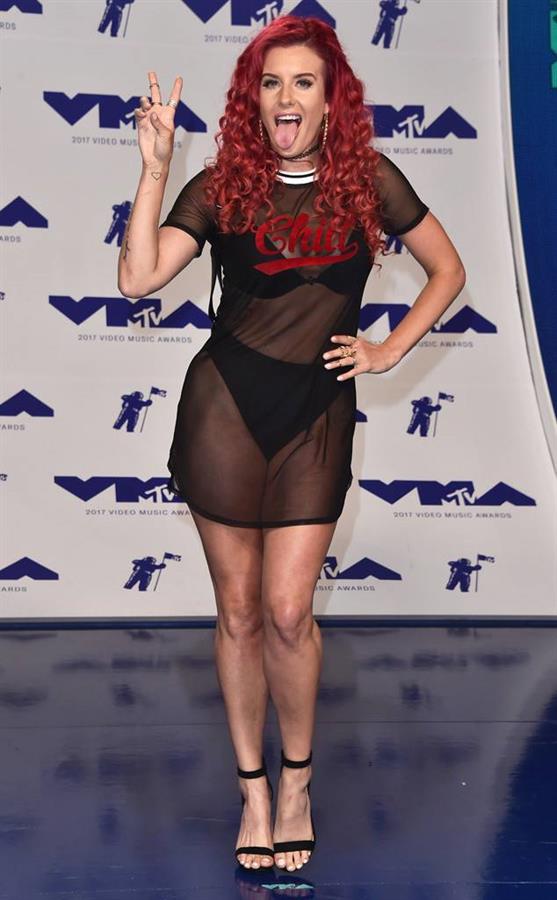 Career Start
Justina released her first mixtape titled 'Route 80' in 2012.  It has a number singles including "Hip-hop Joan Jett" and "Bubble Gum", all of which became huge hits on YouTube.  She then released her first EP titled 'Valentine' the following which again became a hit.  In 2014, she came out with her second mixtape titled 'Red Velvet'.
In 2016, Valentine released her debut studio album under the name 'Scarlet Letter'.  A year later, she released her mixtape 'FEMINEM'.  While working on her second studio album, she joined the cast of MTV's The Challenge: Champs vs. Stars which premiered on November 21, 2017.  Valentine also recently released her third mixtape FEMINEM on the website "DatPiff" for free.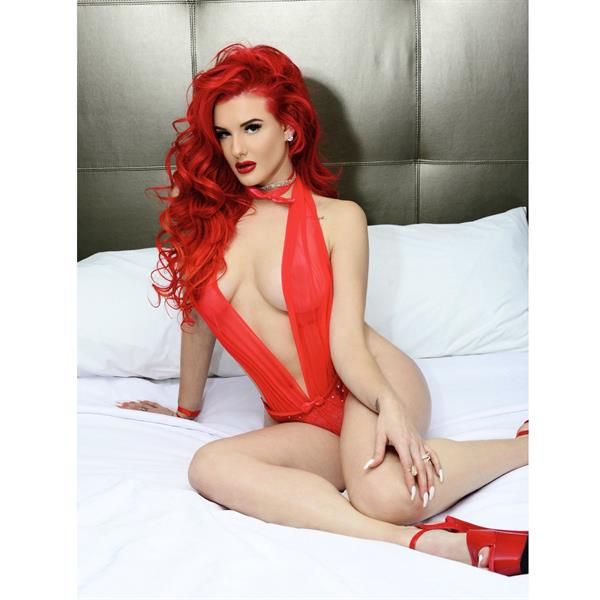 Justina also hosted a few series such as "Your Life in Rhyme" that is exclusively on the official Wild 'N Out YouTube channel and a revival of the MTV dating show, Singled Out.
Facts and Trivia
Justina has toured with Mike Stud on his "Relief Tour" (2013 in 28 cities) and was the opening act for his "Stud Summer" tour.
She features rapper Futuristic on her hit "All The Way."
Her first mixtape, Route 80, charted on iTunes in the Top 30 and debuting at #38 on the iTunes R&B charts.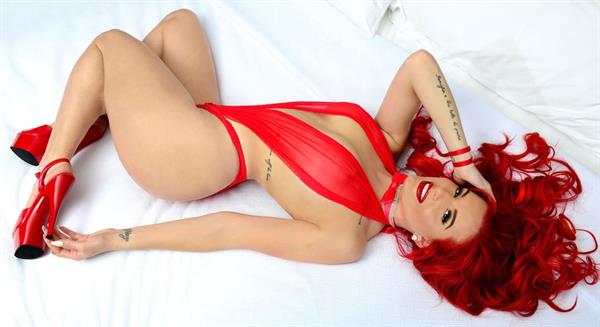 She and former cast member Darren Brand appeared in a commercial for McDonald's to promote their "Fresh Beef Quarter Pounder" sandwich in June 2018.
Justina is the first female rapper to perform an unwritten "5 Fingers of Death" freestyle on Sway's "In the Morning" radio show.
Her Body Measurements
Justina Valentine stands 5 feet, 7 inches and she rocks a 33-26-35 figure.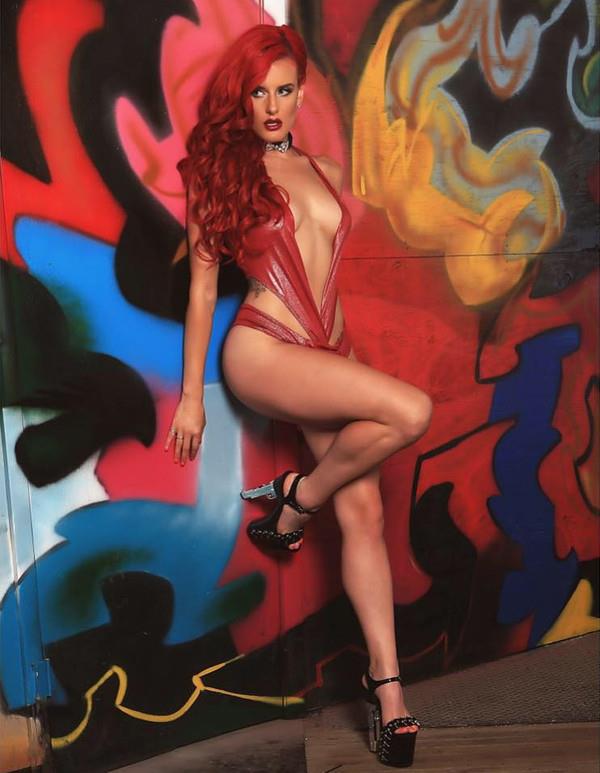 Justina Valentine Photos
Join her over 2.1 million followers on Instagram for her latest hot posts.
Also, do check out our Justina Valentine page for more of her.