Catherine Paiz here is just like CGI.  Almost.  Flawless.  And that's only her face I'm describing…  Yup, her eyes, skin tone, cheekbones, the nose bridge and her lips (oh, those lips).  Ugh, so beautiful.  I mean, I could stare at that all day.  Now her body?  Oh, my…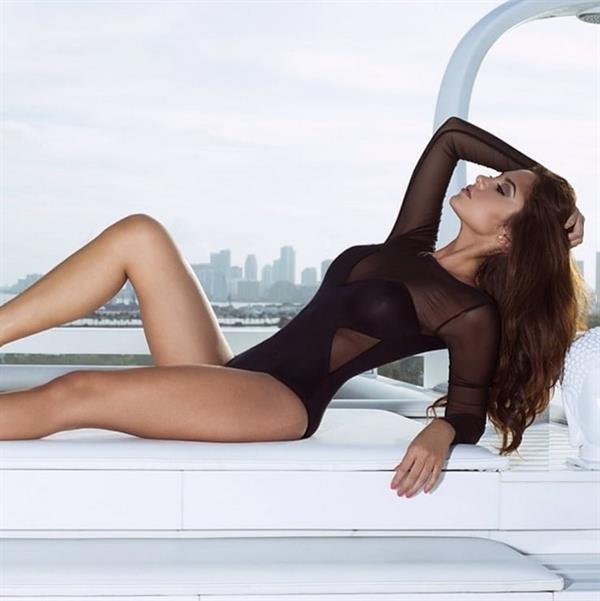 Out of this world, man.  I mean just look at that physique.  She truly is almost perfect.  A beautiful face plus a body that could start wars.  Man, the only thing missing my surname attached to her name.
Who is Catherine Paiz?
Catherine is a Los Angeles based French-Canadian model, actress, and social media star.  She and her partner run a family YouTube channel called The ACE Family, which reaches over 15 million subscribers.  As a model, she has done assignments for Victoria's Secret and Azzelia Swimwear, among others.  She is also an actress who had small roles in movies such as 'Lilin's Brood' (2016), 'Monday Nights at Seven' (2016) and 'You Can't Have It' (2017).
Her Early Life
Catherine Paiz was born as Dolores Catherine Johnston Paiz on August 24, 1990, in Montreal, Canada to Panamanian parents.  She has two younger brothers named Ryan and Josh and also has a younger sister.  She spent much of her childhood with her father in Montreal but later moved to Tampa, Florida with her mother, who runs a hair salon there.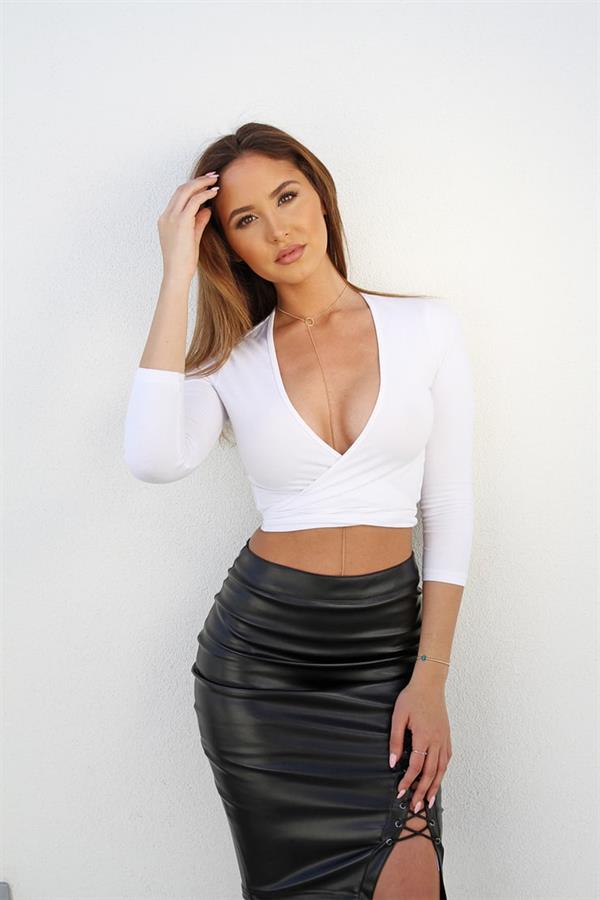 Growing up, Catherine was very athletic and she was involved in playing hockey, soccer, and volleyball in school, and also took swimming lessons.  After high school, she went to St. Louis University for higher studies.  She later relocated to Los Angeles, California to look for better modeling and acting opportunities.
Career Journey
Catherine began her career as a model when she was just 16 years old.  Her first professional gig was appearing for Victoria's Secret.  After that, in between modeling, she briefly worked at an ice cream parlor.  She later modeled for Azzelia Swimwear after it was launched by model Rali Ivanova in 2013.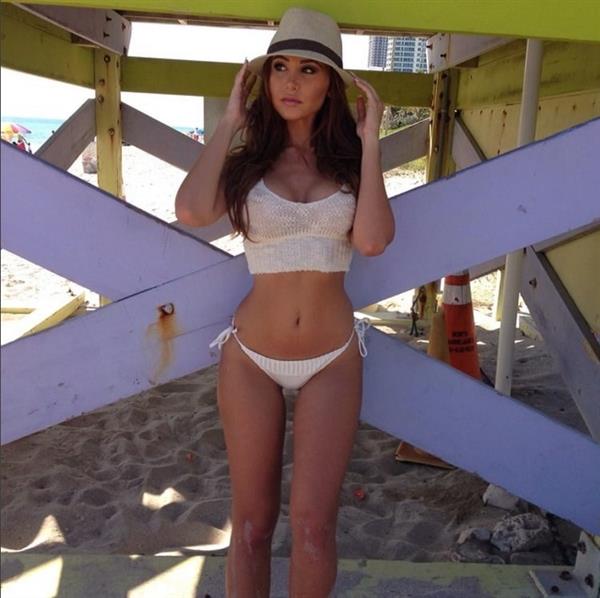 Catherine here was also a VIP manager for Arkadia Miami for some time.
Romantic Relationships
Catherine Paiz is in a relationship with former basketball player Austin McBroom.  The officially met at a party in 2015, even though they knew each other for a couple of years as both of them were attending St. Louis University at the time.  The two began dating soon after despite the fact that Austin was planning to transfer to East Washington University, and continued their relationship after he moved there.
After she unexpectedly became pregnant with their first child, they decided to have a family together.  Their daughter, Elle Lively McBroom, was born on May 28, 2016.  After more than a year, in August 2017, Catherine and Austin became engaged.  In February 2018, Catherine, along with her fiancé and her daughter Elle, appeared on a vlog on YouTube to share the news of her pregnancy with her second baby.  A couple of months later, the proud parents had their close friend, Kylie Jenner, organize the gender reveal of the new baby.
Facts and Trivia
Catherine shares her YouTube channel with her fiancé Austin McBroom.  Their daughter, Elle, also makes regular appearances on their vlogging channel.  The couple also has launched an online store containing both of their favorite hat collection.
She became close friends with fellow social star Chantel Jeffries and she wished her a happy birthday with an Instagram post in September 2016.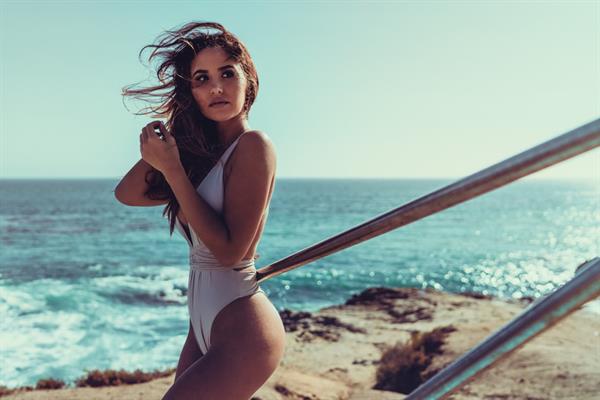 Catherine Paiz is nicknamed NiNi by her mother.  She is trilingual i.e. she can speak three languages.  She has gained fluency in English, French, and Spanish languages.
Her Body Measurements
Catherine Paiz stands a height of 5 feet 7 inches and her body measurement is 36-25-35 inches and wears a bra size of 34C.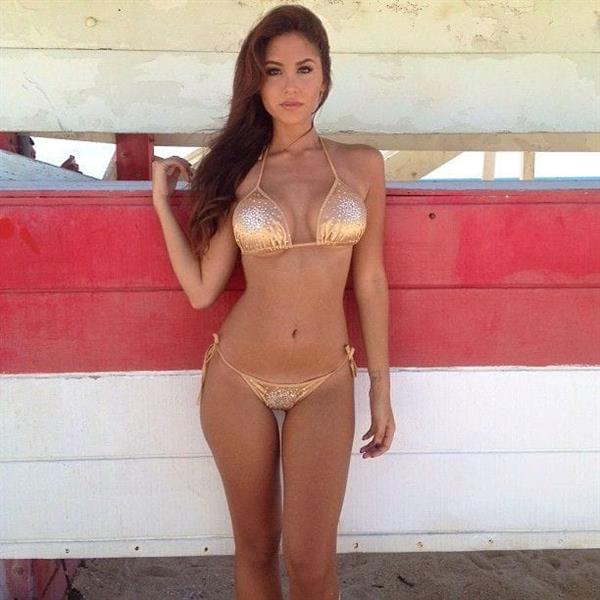 Catherine Paiz Photos
Join her over 6.7 million followers on Instagram for a good dose of her latest lifestyle posts.
Also, for more of her hot, hot pictures, do visit our Catherine Paiz page.