Miki Hamano is just celestial.  Her exotic beauty surpasses that of mortal women.  At least that's what I think.  I mean, come on…  She looks like an oriental goddess, don't you think?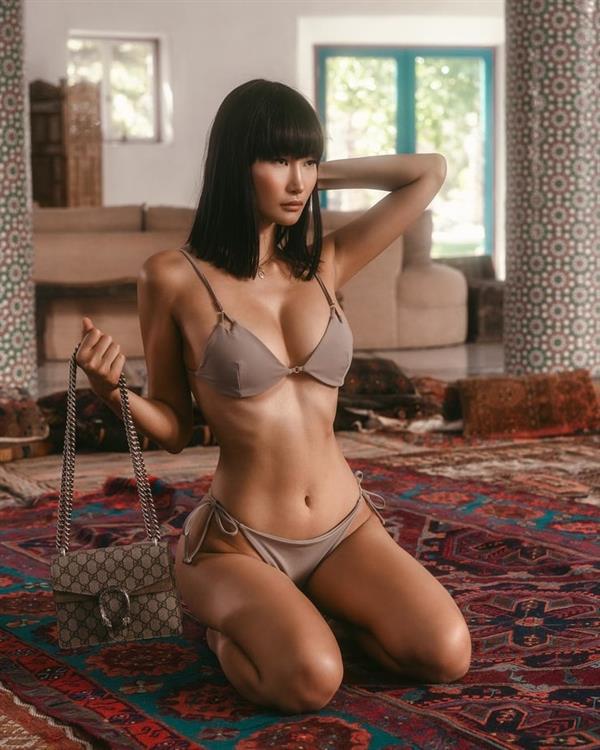 Her face, man…  It's something you don't see every day.  Even in Japan.  Oh, and it's something that you would stare at for hours.  Now her body…  Ugh.  As real and as natural as it can get.  And yes, she is one of the hottest we've featured here.
Who is Miki Hamano?
Miki is a Japanese actress and model who is under representations with Scout Model Agency San Francisco and Wilhelmina Models Los Angeles.  In 2018, she made her motion picture debut in Perfect which stars Abbie Cornish.
Miki here was also featured several times in Playboy.  You see, before becoming March 2019 Playmate, she was first featured in the magazine's pages in a March 2018 pictorial.  Miki was also a star in the Playboy Collection by Coco de Mer SS19 campaign.
Her Early Life
Miki was born on March 1, 1993, in Sapporo, Hokkaido, Japan.  She had never been outside her home country until she was 18 years old.  At the age of 19, Miki arrived in the United States.  She doesn't speak English but went on to earn a bachelor's degree in International Relations.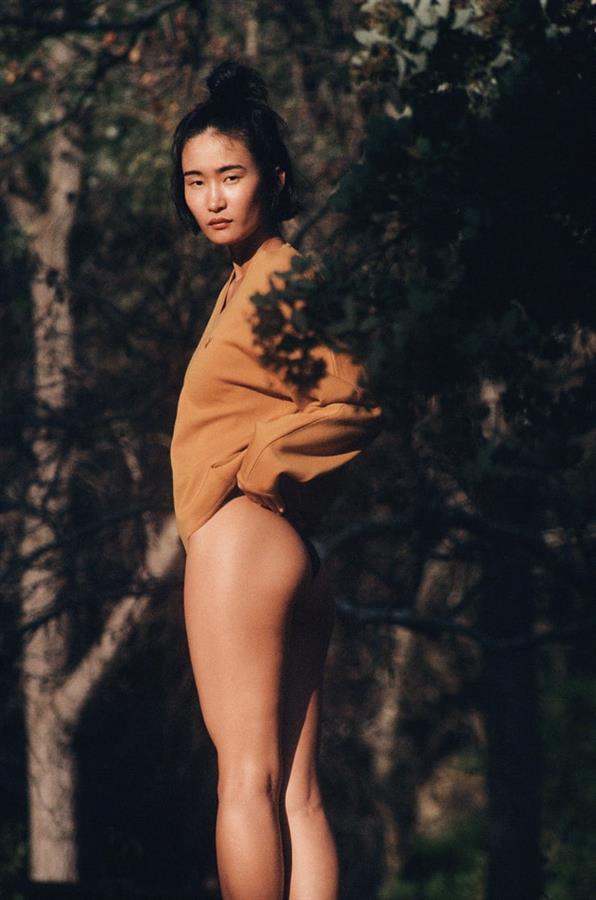 Just a day into college, a classmate of hers asked her to model for a project…  And that was the start of her modeling career.
Facts and Trivia
To stay in shape, Miki here does Yoga and stretching.
"I'm also double-jointed, so that makes me really flexible.  I used to walk everywhere when I lived in San Francisco, so I still try to do that in L.A. when I can."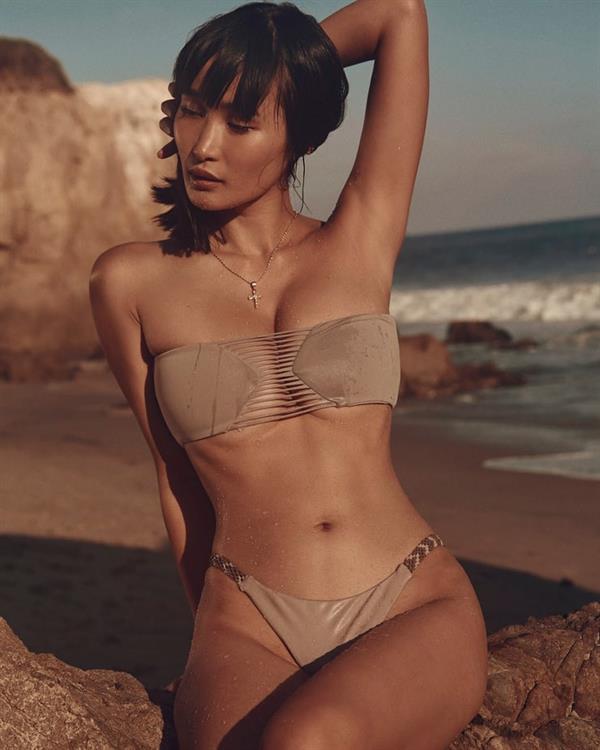 According to her, she enjoys being naked in nature and that's her favorite place to shoot nude.  She's not a beach person and she considers the forest or the woods to be her happy place.
Miki also studied art history and she did a lot of figure drawing and all kinds of art and photography.
"I have so much respect for artists.  If you can draw anything— that is having true talent.  Even though I don't really paint anymore, my love for art is still with me.  Every time I go on a trip, I make sure to go to local museums to get inspired!"
Her husband is a photographer and they met through work.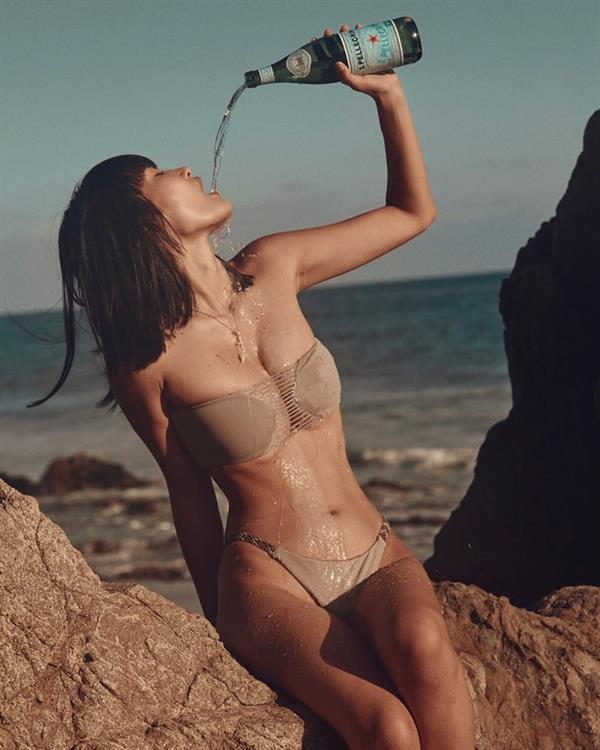 She is also a very positive person.  But is mainly because of the support and love of her husband.
"In the past, when something really sad or bad happened to me, I would hold onto that sadness.  My husband introduced me to a book called Shambhala—The Sacred Path of the Warrior by Chogyam Trungpa.  Then I read another called Zen and the Art of Happiness by Chris Prentiss.  The common theme of those self-help books is that happiness in our daily lives is simply an issue of perspective.  It's something you are capable of changing at any time if you are patient and determined.  Today, I'm a very positive person.  Things always turn out much better when you think positively!"
Her Body Measurements
Miki Hamano stands 5 feet, 7 inches and she has a 34-25-35 figure.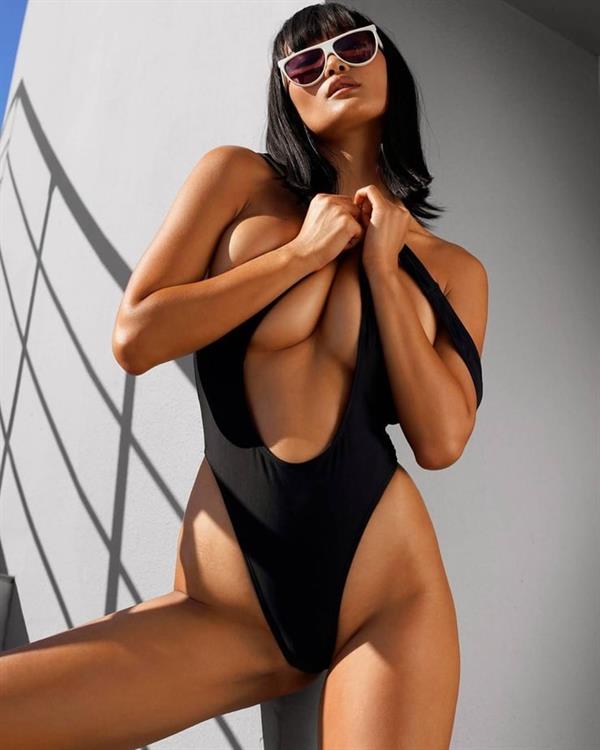 Miki Hamano Photos
Follow Miki on Instagram for her latest personal hot posts and other lifestyle pictures.
Also, don't forget to check out our Miki Hamano page for more of her sizzling pictures.