Ah, such a turn on. Chantel Jeffries has just got it.  You know, turning a boring, gloomy moment into a hot one.  So yeah, this is NSFW even though it has no nudes.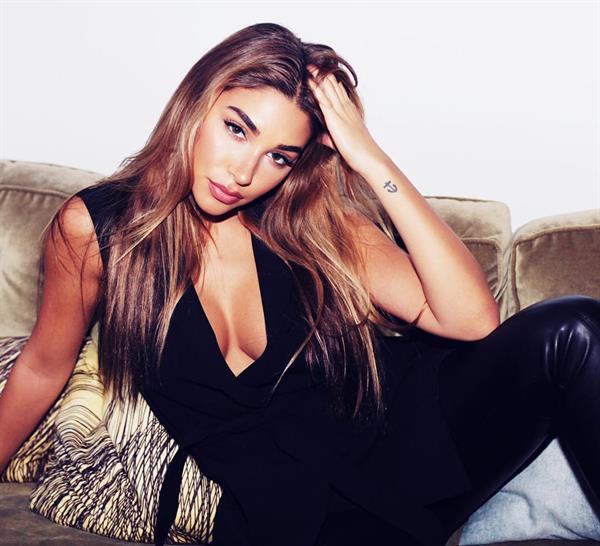 It's the extreme sexiness that will take you out of focus.  Yup, it might even lead you to a secluded area in that workplace of yours and make you do the deed…  And we don't want to be the reason for you getting sacked so…  Yup, just a warning.
Who is Chantel Jeffries?
Chantel is an American DJ and Internationally renowned model who is under representations for the prestigious Wilhemina Modeling agency.  She shot to fame when she was rumored to be the girlfriend of Justin Bieber.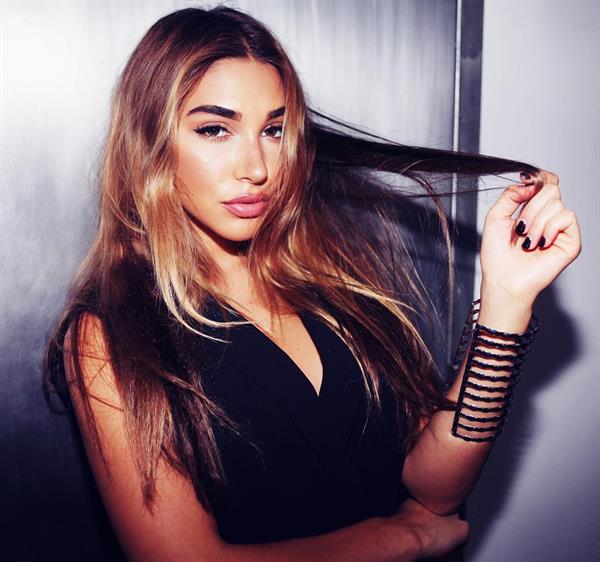 Chantel is also an actress and is known for The Perfect Match (2016), A Weekend with the Family (2016) and E! News.
Her Early Life
Chantel Jeffries was born on September 30, 1992, in Coronado, California.  She grew up with her younger brother in Jacksonville, North Carolina.  Her father, Edward Jeffries, worked for a military training company and is a Marine Corps veteran.  Chantel had to move from one state to another in her childhood due to her father's work.  She lived in 7 states as a child, which made it hard for her to make friends but she enjoyed playing soccer while growing up.  Chantel graduated from Massaponax High School in Virginia and attended Florida International University where she studied Communication Arts and Fine Arts.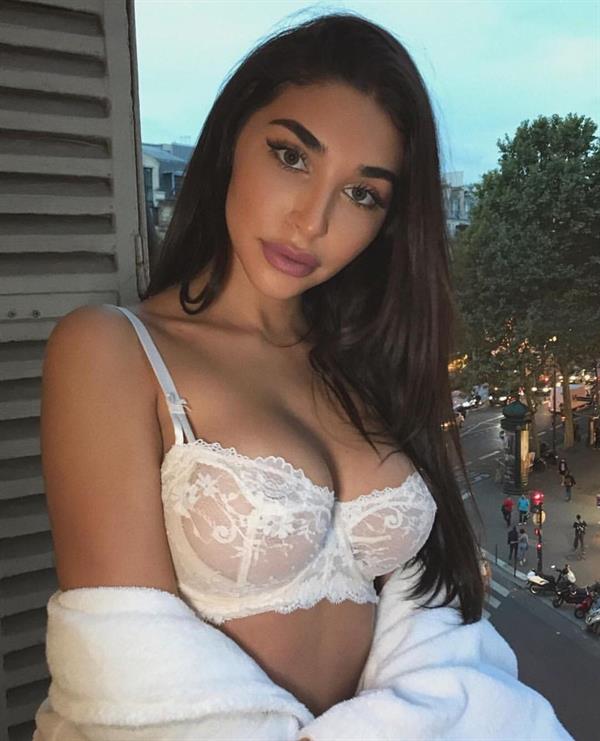 Her Story
Chantel gained popularity after she started posting her modeling pictures on Instagram.  Struggling with her thick eyebrows as a child, she learned 'little tricks' on how to make herself more presentable.  This later turned into a passion for beauty tips, makeup tutorials, and beauty merchandise such as lip glosses, liners, and 12-piece line of brow-grooming products.  Her passion paid off as she was soon featured in a beauty tutorial on reality TV star Kim Kardashian's site.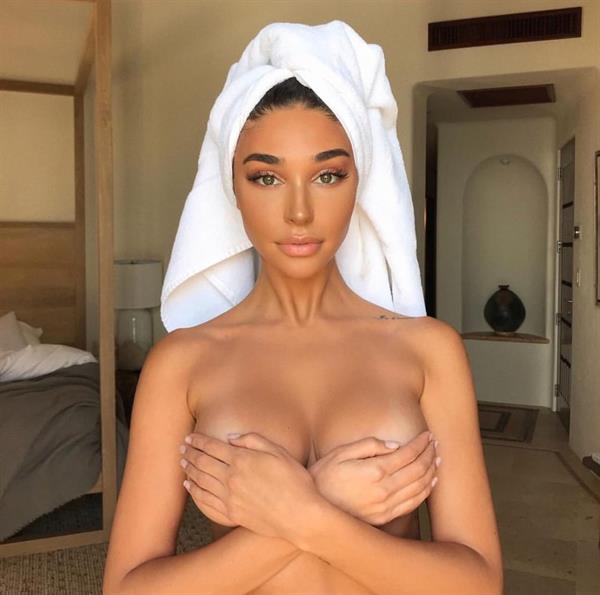 Music career
In July 2016, she began pursuing a career in music as Ceejay the DJ and on May 4, 2018, she released her debut single, "Wait" under Universal Music Group's label 10:22 pm.  The song peaked at No. 10 on the Billboard Hot Dance/Electronic Songs chart.  The track features American rappers Offset and Vory, who came by and heard the track and wanted to "lay some melodies."  A vertical music video for the single was released on June 5, 2018.  Chantel released her second single, "Both Sides", on July 13, 2018, featuring Vory.  On August 10, 2018, her third single called "Better" was released.  It features American rapper BlocBoy JB and again, Vory.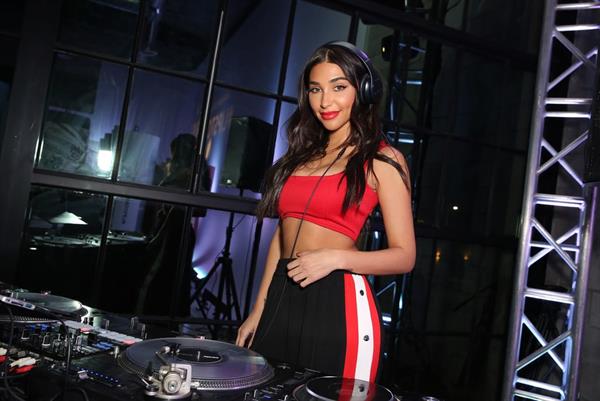 Controversies
Among all the things Chantel is known for, the most popular ones may not be the ones she is most proud of.  She got a lot of attention when she was found with Justin Bieber when he was arrested in Miami for drunken drag racing.  They have been spotted many times after that incident, sparking rumors of them dating.  Apparently, she shares with Bieber an urge for thrilling experiences.  You see, it was rumored that she also was once charged with speedy driving.  It was also reported that it was not her first police record as she had been arrested five times earlier…  Including once for assault with a deadly weapon, though charges were dropped soon after.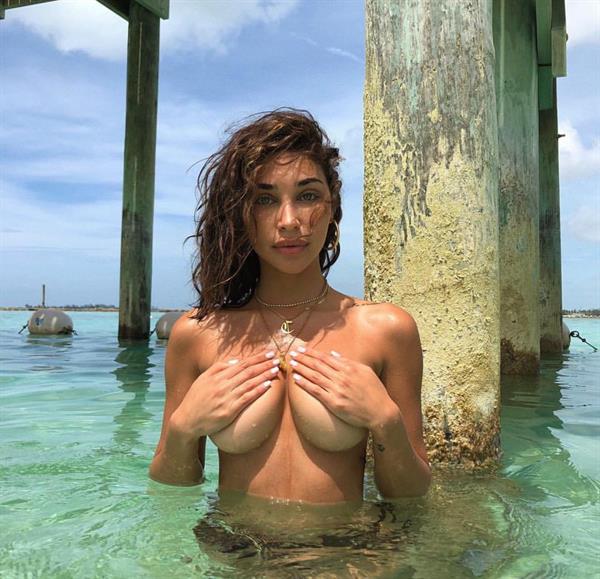 Chantel, however, later gave an interview to clarify that she has never committed any crime and that the rumors are baseless.
Facts and Trivia
Bieber reportedly wrote the track 'Love Yourself' keeping Chantel in mind. Justin Bieber, however, is not the only celebrity Chantel has been associated with.  She initially got fame for Dating Justin Combs (2011-2012), son of P. Diddy.  She also dated, for a while, rapper Lil Twist (2012), who is also a friend of Bieber.  Chantel was also in a relationship with NFL player DeSean Jackson (2012-2013).
In 2016, Chantel hooked up with the basketball star Jordan Clarkson in after he dumped model Chanel Iman.  Also in the same year, she started trending on Twitter after spending time with Man U football player Paul Pogba.  In 2017, Chantel was seen on a bunch of dates with That 70's Show star Wilmer Valderrama.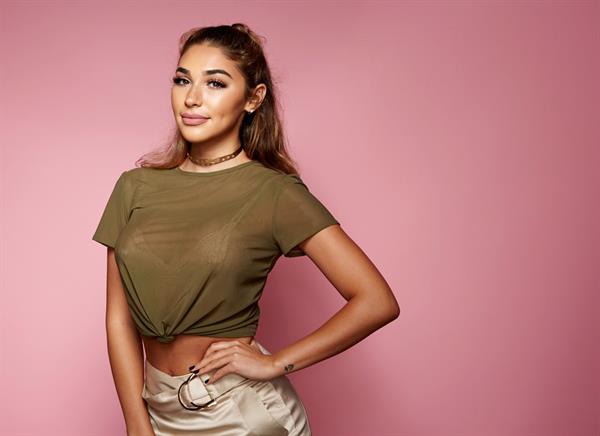 Chantel has released her own line of temporary tattoo's called EncreNoir.
She has two Bengal cats named Oliver and Marley.  She loves to cook and her favorite thing to make is Tajine.
Chantel looks up to Jennifer Lawrence for inspiration.  She is also a huge fan of Morgan Freeman and considers 'Through the Worm Hole' as her favorite show.
Her Body Measurements
Chantel Jeffries stands 5 feet, 6 inches and she rocks a 38-27-36 body figure.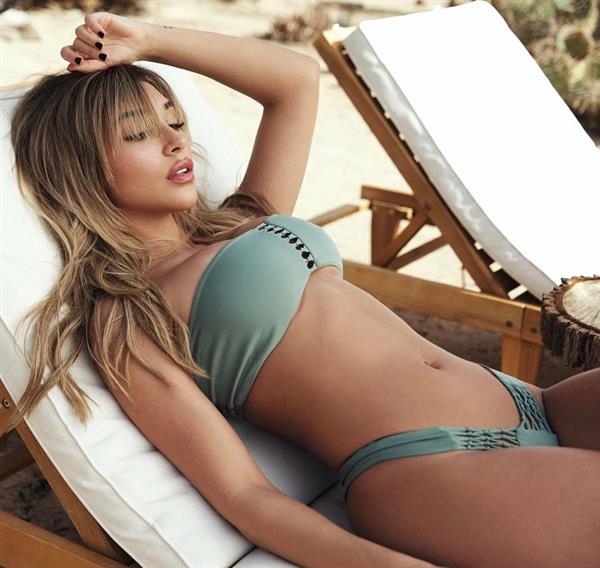 Chantel Jeffries Photos
Join her over 4.2 million followers on Instagram for her newest hot personal uploads.
Also, don't forget to check out our Chantel Jeffries page for more of her sexy pictures.