Oh, Michaela Wain is truly a cure for tired eyes.  One look and your vision will err it'll stay the same actually but you will be extremely aroused.  Yup, like a bunny in heat.  Here, have a long, hard look…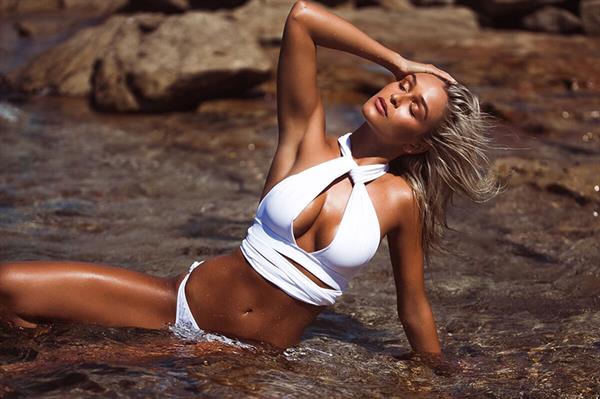 And after that 'long, hard look' came another long, hard in your crotch area.  Yup, we understand.  We totally do because the same thing happened to a lot of guys (including the one who wrote this article).  So yeah, just enjoy and get hard more.
Who is Michaela Wain?
Michaela is a New Zealander (who now calls Australia her home) bikini model and social media sensation.  She is under representations from two of the biggest modeling agencies that side of the planet, which are Vivien's Model Management and Clyne Model Management.
Michaela was active on Instagram as early as December of 2011, years before signing as a professional model around the beginning of 2014.
Her Early Life
Michaela Wain was born on November 24, 1995, in Auckland, New Zealand and later took residence in Brisbane, Australia.  She has a brother named Matthew and a sister named Jordan.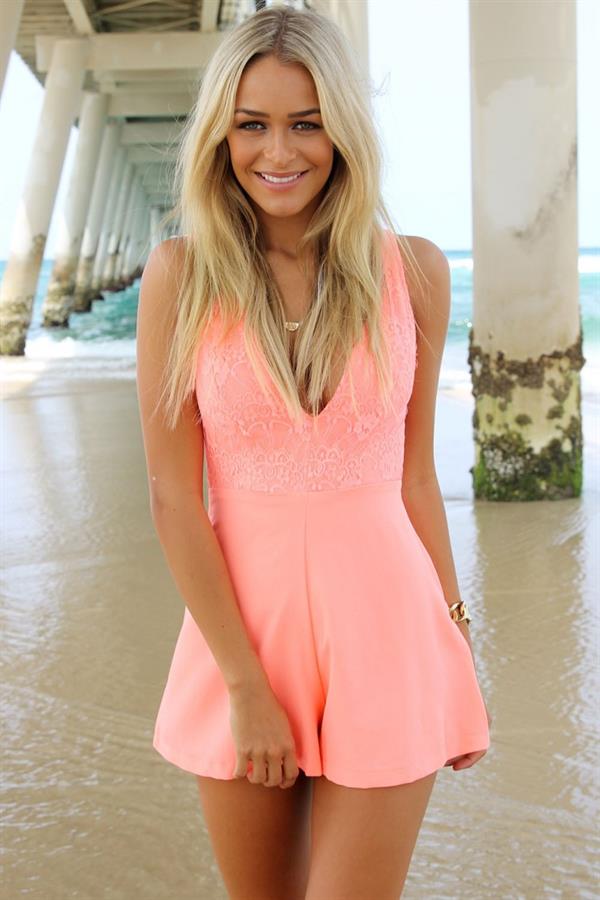 Her Swimwear Line
At just 22 years old, Michaela Wain launched her own boutique swimwear business.  With more than half a million Instagram followers, Michaela thought starting her bikini brand Michaela Wain Swim would be smooth sailing.  But her journey to success was far from easy.
The story behind MICHAELA WAIN SWIM begins where it matters most: not in the design room, but by trying out thousands of bikinis.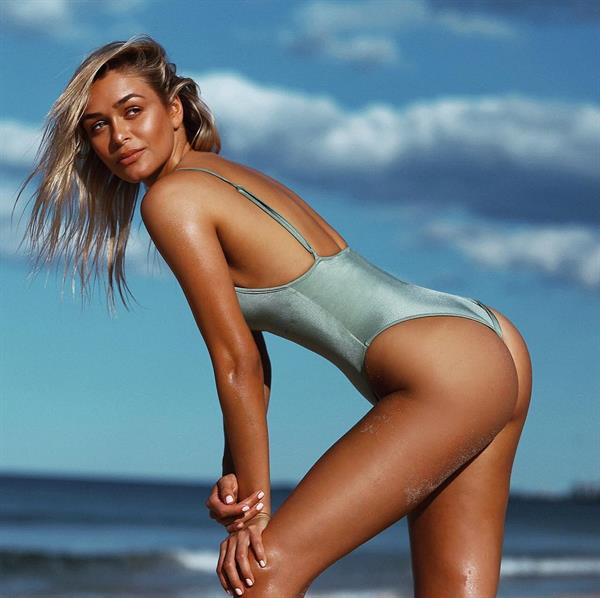 "I have modeled different styles, cuts, and fabrics, and in the process, I have learned what works best."
The first range of MICHAELA WAIN SWIM has been inspired by Hawaii: clear waters, pristine sand, and tropical heat.
"Hawaii is one of my happy places in the world. It is an oasis of calm.  The horizon of Aztec blue water and the small ocean waves of Kauai inspired the Indigo Snake print."
The inspiration for the succeeding lines will come out from other exotic locations. Her mission, according to her, is that her range will make one feel sexy, sophisticated and confident. Yup, she has carefully designed this line for every girl who wants to be confident in the sun.
Facts and Trivia
According to Michaela, Instagram followers can become real friends.  You see, she connected with fellow influencers Belle Lucia and Steph Rayner, who both helped her shoot her brand's first ever campaign pictures.  The trio has since become close friends.  Oh, she also worked with Brooke Hogan for a day in the late 2015 and is now good friends with her.
Her Body Measurements
Michaela stands 5 feet, 8.5 inches and she rocks a 34C-26-35 figure.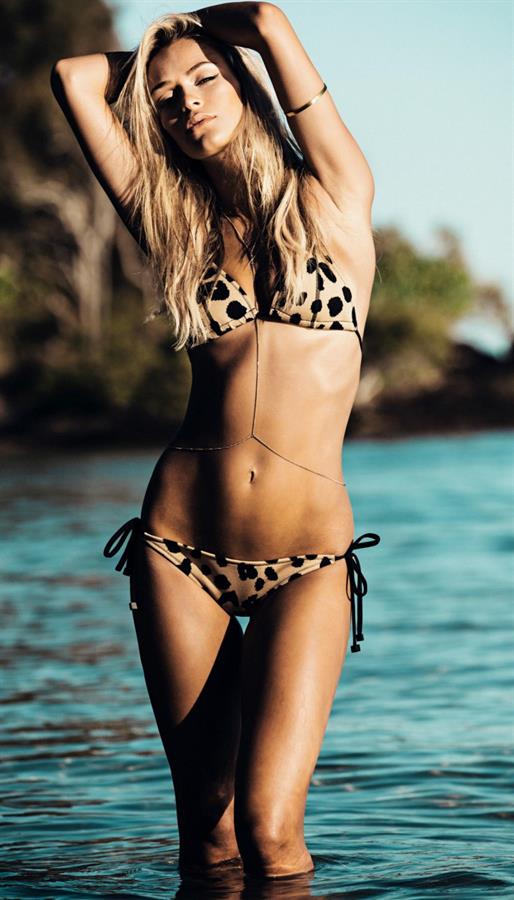 Michaela Wain Photos
Follow her on Instagram for her uber hot personal uploads.
Also, do check out our Michaela Wain gallery for more of her.