Jazmine Garcia is probably the finest lady I've seen today.  I mean, not in person but…  Yeah, but she is still as gorgeous as heck even in photos.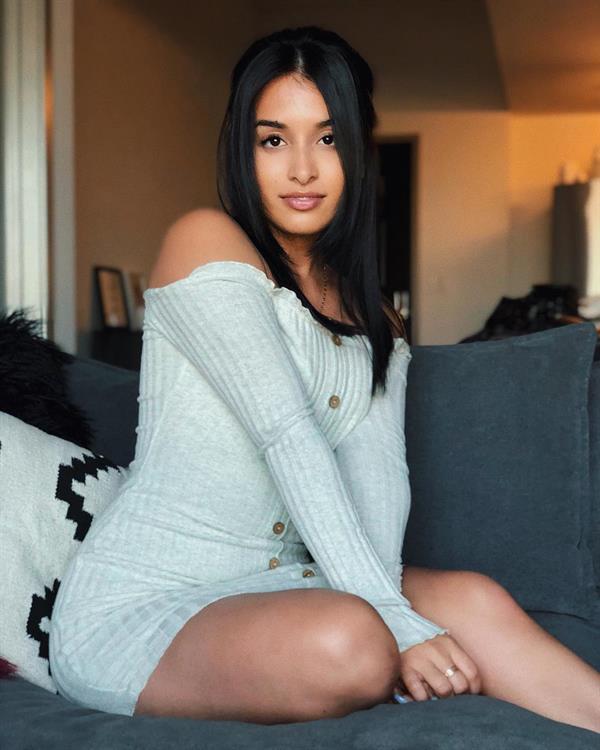 Ah, she is really hot.  I don't really know if it's her exotic look or the superb shape of her physique.  Man, all I can say is I am now in love with her…  Yup, totally, like I will never look at any other hot woman until tomorrow.  I promise.
Who is Jazmine Garcia?
Jazmine Garcia is a fitness model, vlogger, actress, and social media who became a GymShark and EHPlabs sponsored athlete (up until 2017, before she left both brands).  She also a self-titled YouTube channel where she posts workout tips, beauty, fashion, and diet-tricks.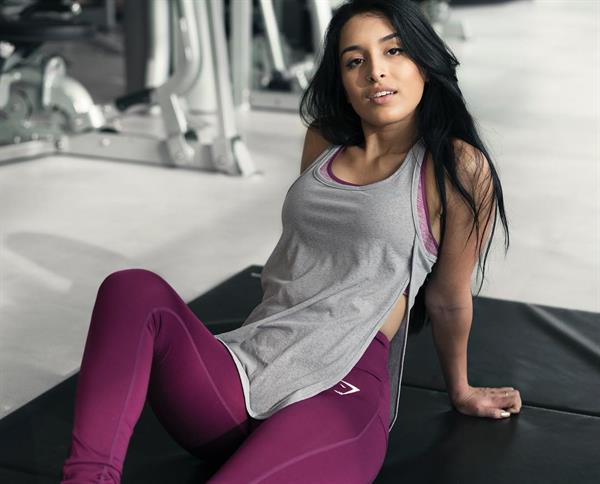 Her Early Life
Jazmine Garcia Tablas was born on July 23, 1994, in the Bay Area of California.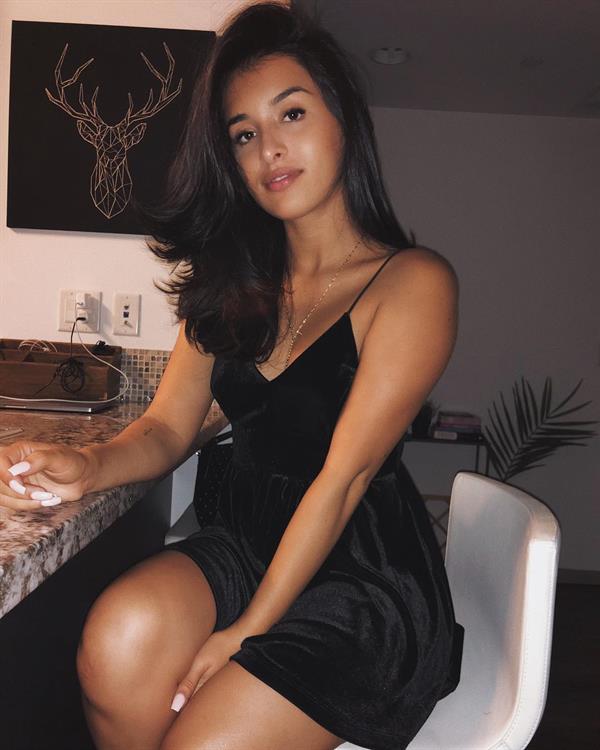 Her Story
Jazmine Garcia has endured her fair share of heartache, starting her journey on a dark path, she was scared, confused and alone. During high school, Jazmine discovered her mother had a colon cancer.  After months of long and difficult battle, her mother succumbed to the illness and sadly passed away.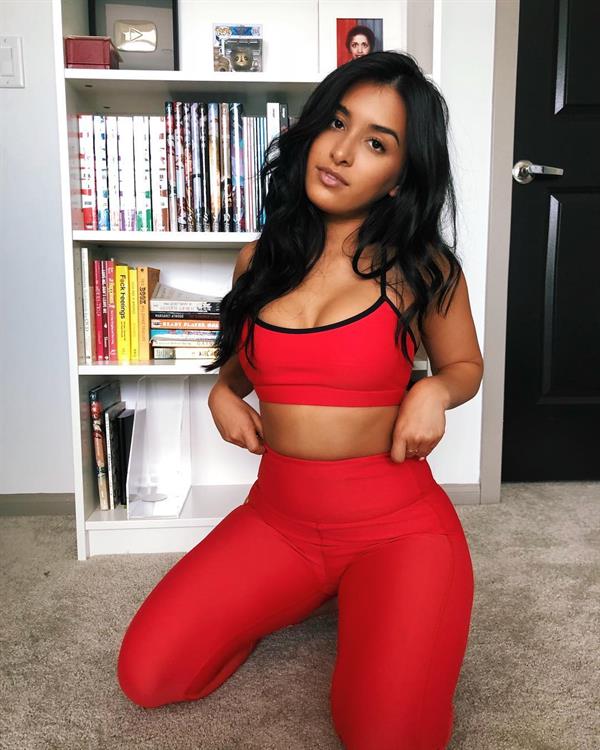 "When my mom had passed away, I was just getting ready to graduate high school, and get ready to really set the path for my life."
Devastated by her loss, she went into a spiral of negativity, depression, and eating disorders.  Her health quickly deteriorated, and she became a shadow of her former self.
A visit to the doctor provided Jazmine with the information that if she continued upon the path she was currently walking, one day, she may not be able to have children.  She realized that she had to change something immediately, or suffer serious health consequences.  She mustered up her willpower and decided to start going to the gym.
Jazmine also soon realized that her YouTube channel was providing the same income as her monthly paycheck, pushing her to quit her job and totally change direction.
She started posting YouTube videos in September 2013 and began having a fitness Instagram in December 2014. A year later, Jazmine found herself as an affiliate of Gymshark, however within a month, she was offered a full sponsorship.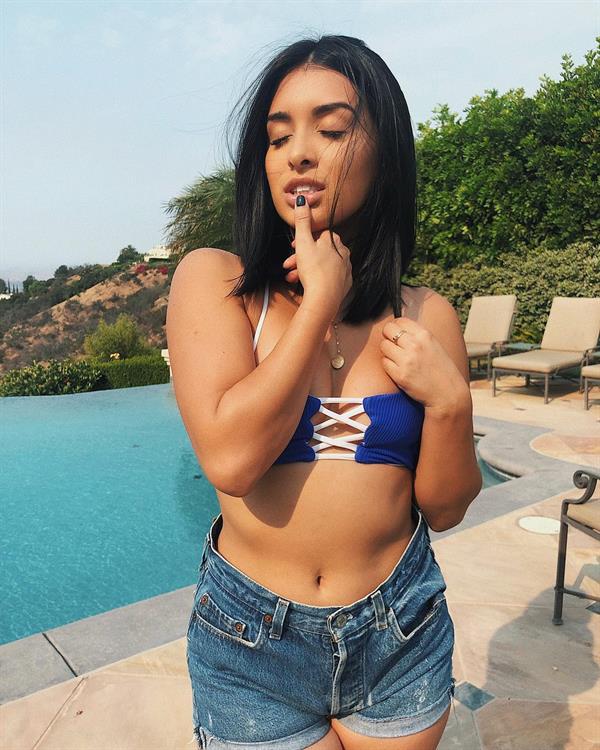 "Training with weights means a lot to me.  You know, it's been something I turned to during my darkest times and something that was always there for me.  When I go out and lift, I know I'm doing the right thing.  I can feel it."
Facts and Trivia
She is in a relationship with Omar Isuf, who is also her fitness coach.
She is good friends with fellow fitness model, Nikki Blackketter.
Jazmine currently resides in Los Angeles, California with her best friend Riley and her two dogs, Prince & Duke.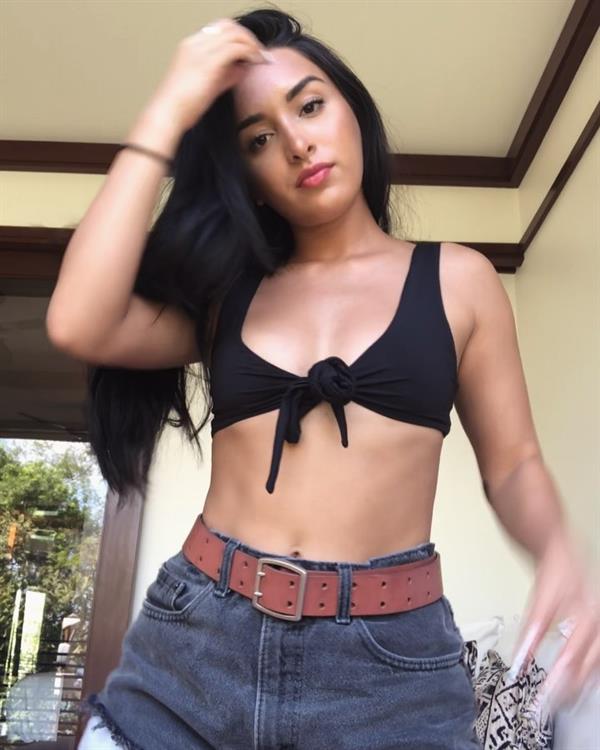 Body Measurements
Jazmine stands 5 feet, 1 inch and she rocks a 32B-25-36 figure.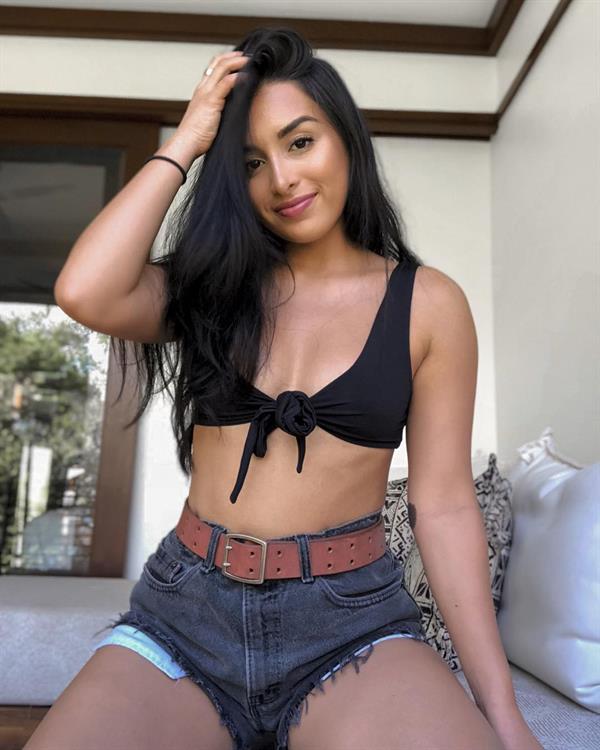 Jazmine Garcia Photos
Follow Jazmine on Instagram for her latest fitness tips and other hot uploads.
Also, be sure to check out our Jazmine Garcia page for more of her sizzling pictures.