She's now an institution in modeling. Just a mention of her name inspires those who are about to walk the catwalk.  Yup, an institution indeed.  And It's only right that we put her in our Timeless Tuesday spot…  as Carmen Kass is a class on her own.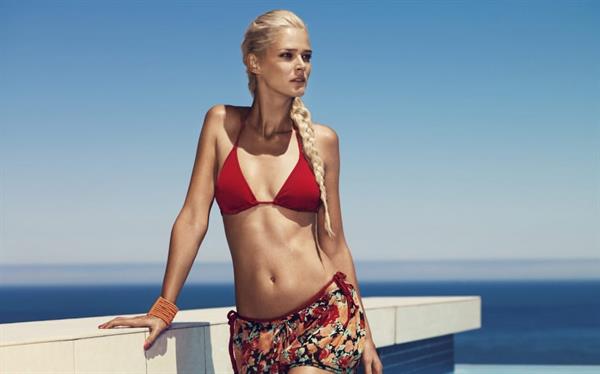 Ah, the classy and classic beauty.  Carmen is truly a treasure in the modeling world. I mean, she's got everything.  The grace, the body, and beauty.  Oh, and did she mention that she got everything?
Who is Carmen Kass?
Carmen is an Estonian supermodel who is most famous for her associations with her high fashion campaigns for Chanel, Shiatzy Chen, Fendi, Revlon, YSL, Ralph Lauren, Calvin Klein, and Donna Karan.  She opened the Victoria's Secret Fashion Show in 1999 and also walked during the 2000, 2002, 2003, and 2008 shows as well.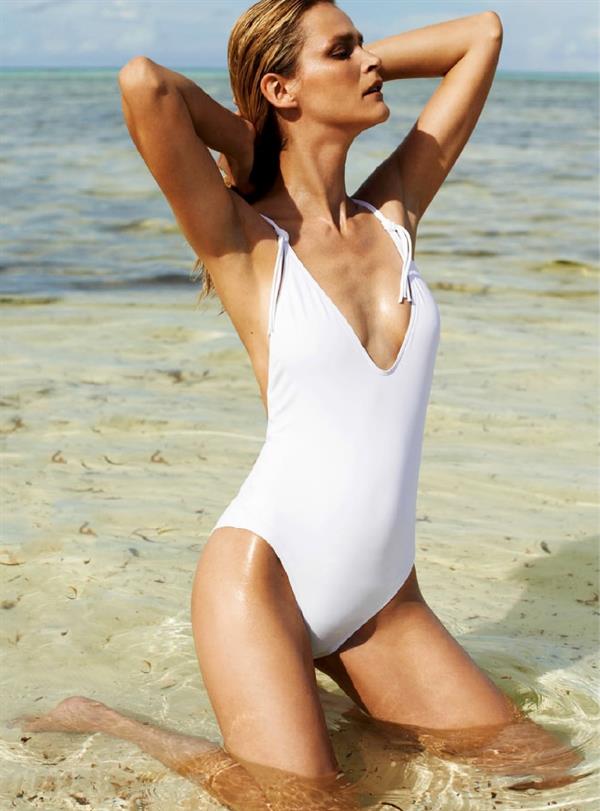 Aside from her successful modeling career, she has also dabbled in acting and politics.
Her Early Life
Carmen Kass was born on September 14, 1978, in Tallinn, Estonia.  She, with her brother and sister, was raised in Mäo village by her mother.  Her father, a chess teacher in Põlva, was not involved in her upbringing.  After high school, she relocated to Paris to pursue her modeling career.  She also took acting classes at Lee Strasberg Theater and Film Institute in New York City.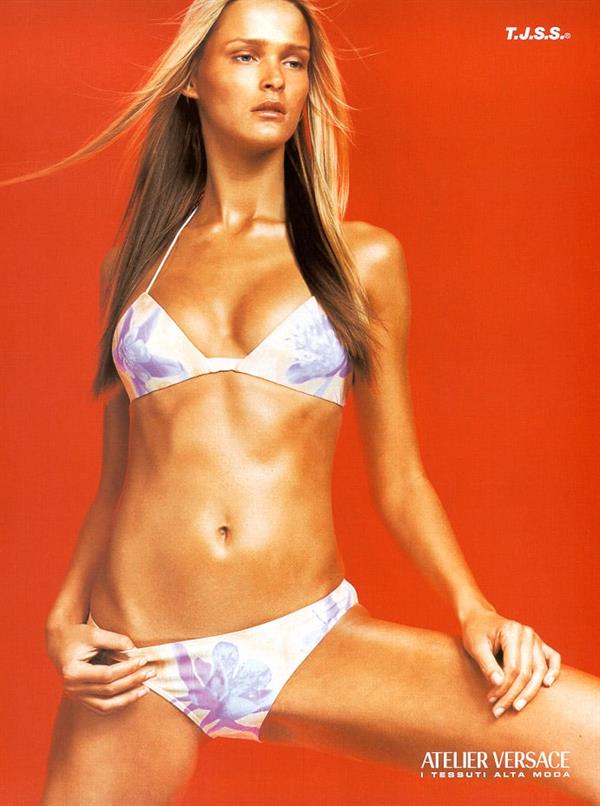 Career Journey
Carmen got a start in modeling from an early age when she was discovered in a supermarket by an Italian modeling scout in her native Estonia in 1992.  She moved to Milan and then Paris in 1996, receiving early exposure at the age of 18 on the covers of French and American 'Vogue' as well as many other prominent international fashion magazines.  By 1999, Carmen was already enjoying success as a runway model for high fashion brands like 'Michael Kors', 'Donna Karran' and 'Dolce & Gabbana', as well as opening and closing the 'Victoria's Secret Fashion Show' in November of that year.  She also made appearances in advertisements for a wide variety of brands including 'Gucci', 'Versace', and 'Marc Jacobs', and appeared on the cover of 'Harper's Bazaar'.
In 2000, she landed several major victories for her career.  She signed a contract to be the face of 'Christian Dior's J'adore', won the 'VH1/Vogue Model of the Year' award, and was featured on Vogue's November cover alongside fellow top-earning supermodel Gisele Bundchen.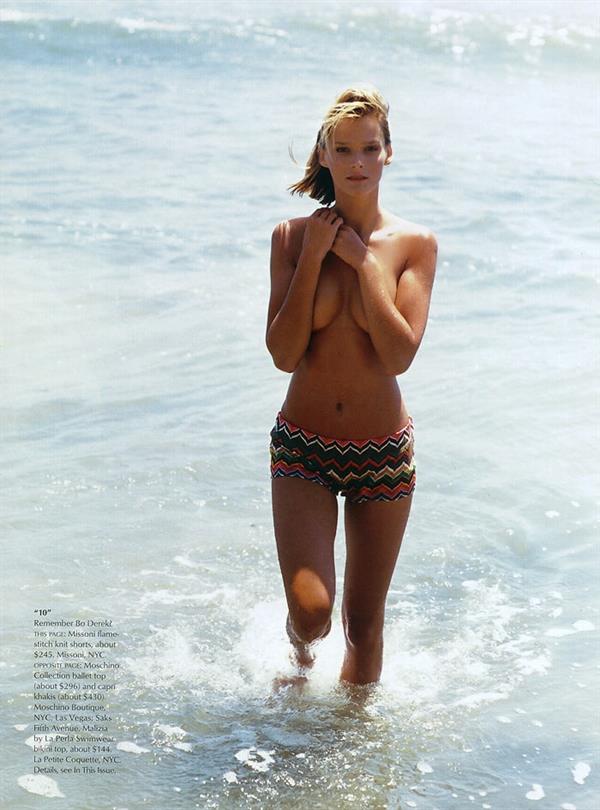 Carmen was given 'VH1/Vogue's Model of the Year Award' in 2001.
In 2007 alone, she picked up ten major ad campaigns for spring/summer collections.  She also walked the runways for several notable brands including 'Michael Kors', where she also featured as a spokesmodel for the next four years.
Facts and Trivia
Between the years 1998 and 2004, Carmen was dating restaurant owner Richie Akiva.  And since late 2004, she is reported to be dating Eric Lobron, a German chess champion, after parting ways with her former fling.
In 2001 she was featured in a New York Times article entitled 'I'm the Richest Girl in Estonia'.  She also made a cameo appearance as herself in the film 'Zoolander', which parodied the fashion industry.
Like her father, Carmen also plays chess, and in 2004 she was elected president of the 'Estonian National Chess League' and ran an unsuccessful campaign for her hometown to host the next Chess Olympics.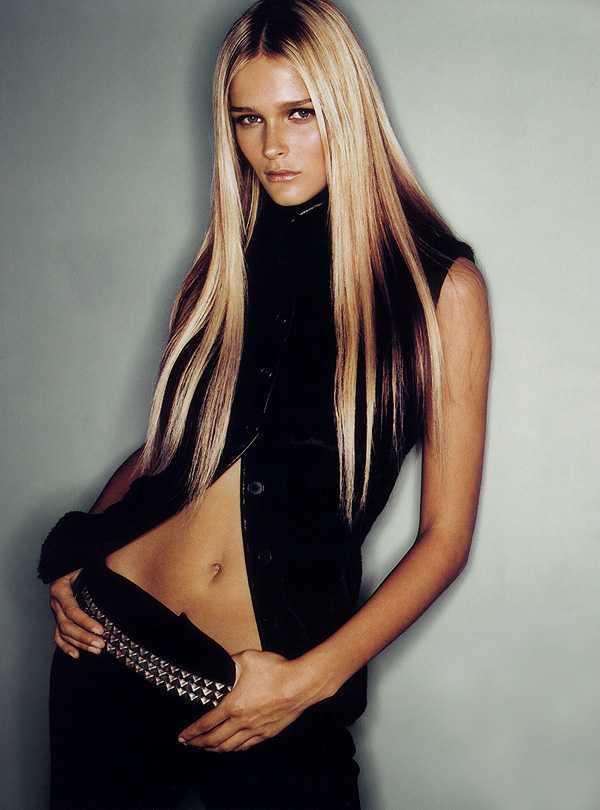 In 2002, 'USA Today' estimated Carmen to be the second highest earning model in the world.
When her native country of Estonia joined the 'European Union' in May of 2004, Carmen ran for European Parliament as part of Estonia's ruling 'Res Publica Party'. Despite receiving 2315 votes from the Estonian electorate, she did not win a seat.
In 2008, she established an "SMS" loan organization in Estonia called Credit Market.
Despite her extra tall height, this famous supermodel has unusually small feet.  She often complains of falling out of her shoes during runway shows.
She is also a part owner of her mother's company 'Baltic Models'.  That is also the agency that helped her get the initial jobs, at the start of her career.
Her Body Measurements
This green-eyed, blonde goddess stands 5 feet, 10 inches and she possesses a slim 34-24-34 (bra size is 32B) figure.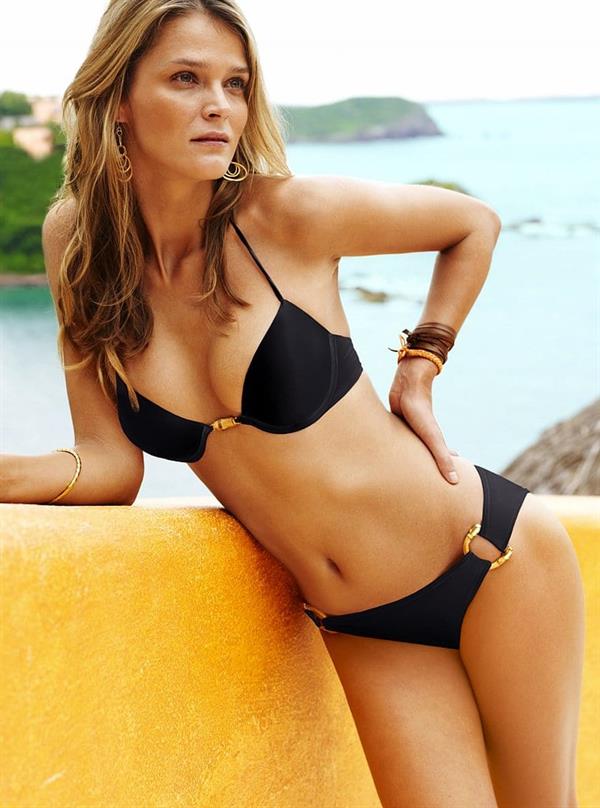 Carmen Kass Photos
Follow Carmen on Instagram for the latest about her.
Also, for more of her extraordinary beauty, do visit our Carmen Kass page.