Ah, the days when the slacker lifestyle is totally in.  Music was better too (only until Limp Bizkit though).  But the thing that we can never forget about the glorious 90s is our television crushes.  Yup, from Power Rangers to 90210 to…  A lot man. Oh, and they're not as slutty as today's err celebrities?  I almost forgot that crushes nowadays are social media influencers.  Gone are the days when you wait for your celebrity crush to be featured on a magazine and then you'll rip the page and do some crazy collage or if she has a full photo, you'll use it as a poster.  Ah yes.  But where are they now, don't you wonder?  Yeah, you still see some in movies but the rest?
Here they are folks…
1.  Jessica Biel

Who can forget this curvy 7th heaven star (she played the role of the well-behaved minister's daughter)?  Everyone loved her for her behind (editor note: he means ass).  Yeah and her acting skills as well.  In 1997, she won the Young Artist Award for her performance in Ulee's Gold.
Where is Jessica Biel now?
She's the wife of pop superstar Justin Timberlake. Oh, and since her 90's TV stardom, she's acted in films such as Blade: Trinity, Stealth, The A-Team, and Total Recall.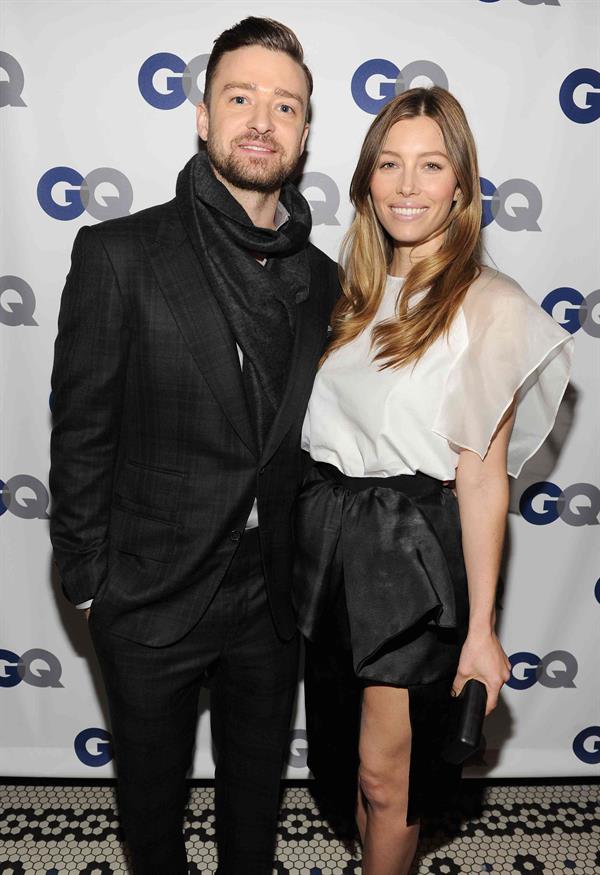 2.  Sarah Michelle Gellar
This Buffy the Vampire Slayer is a crush of many.  Especially when she starred in I Know What You Did Last Summer and Cruel Intentions.
Where is Sarah Michelle Gellar now?
Sarah is happily married to She's All That heartthrob Freddie Prinze Jr..  The couple began dating in 2000 and are considered one of Hollywood's strongest couples.  The actress is quite busy with her many charities and foundations.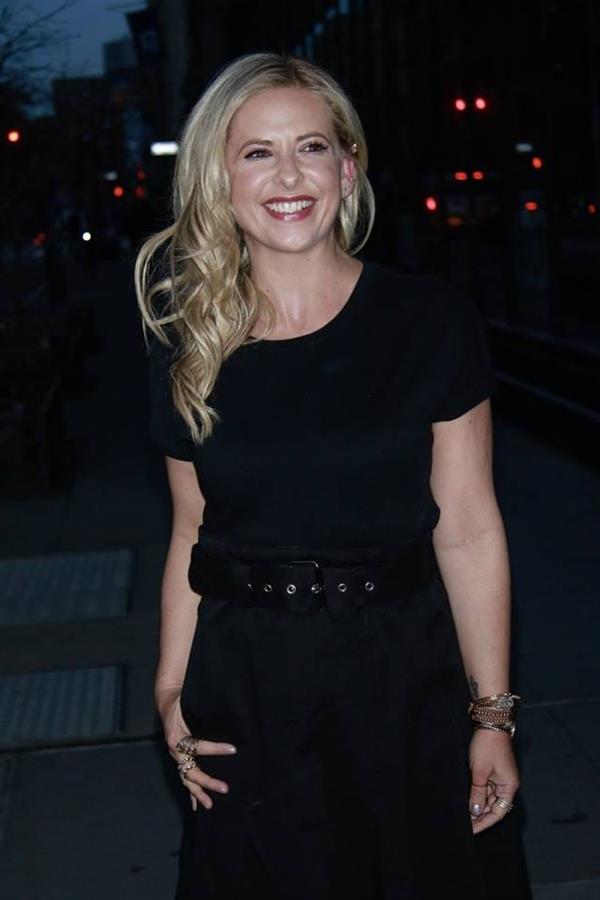 3.  Alyssa Milano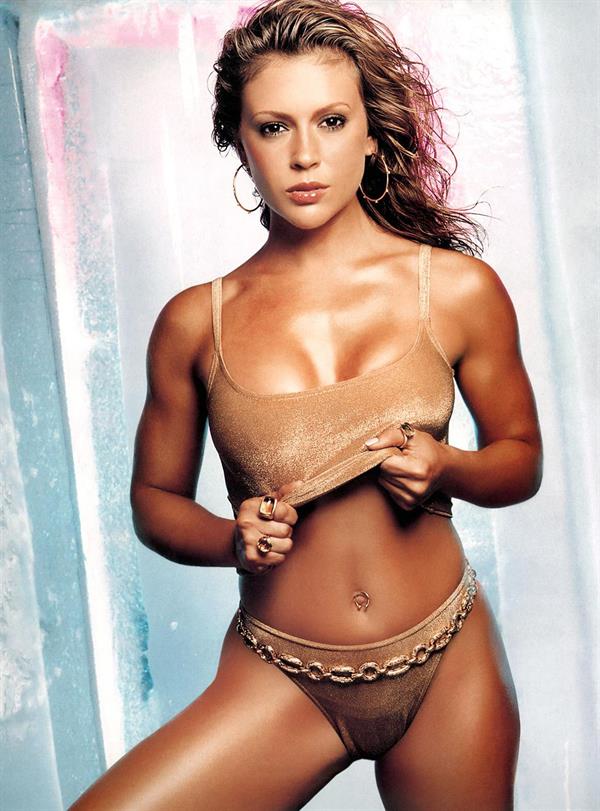 Remember Who's The Boss?  Alyssa played the adorable daughter of Tony Danza on the beloved sitcom.  It wasn't until Alyssa snagged the role of the youngest Halliwell sister in the hit series, Charmed, though, that we truly noticed how mature she'd become.  Her dramatic TV love life, magical indiscretions, and ever-changing appearance got the world hooked.
Where is Alyssa Milano now?
Alyssa is keeping busy with both TV roles and her own comic book.  Yup, this 90s hottie produced her own comic book, Hachtivist, which was very well-received.  You'll also find her on the television show, Mistresses.  In 2008 she married agent David Bugliari in New Jersey.  She is now a mother to a son and a daughter.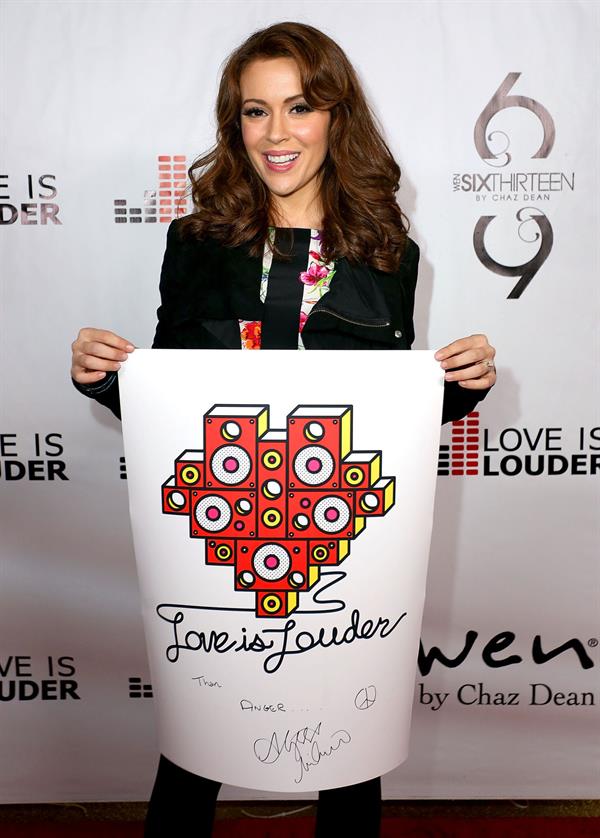 4.  Keri Russell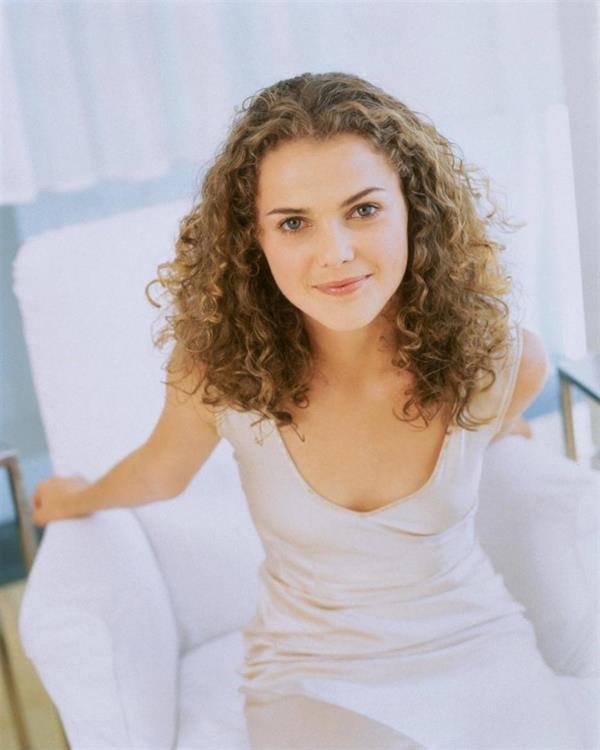 This Felicity star began her career at 15 years of age as part of the cast of the Mickey Mouse Club.  After that, she struck gold with her role in Honey I Shrunk the Kids, followed by the television show, Malibu Shores, in 1996.
Where is Keri Russell now?
More recently, Keri has a leading role in the show, The Americans, alongside real-life love, Matthew Rhys.  She has also had a number of leading roles in films like Waitress, Dawn of the Planet of the Apes, and the Free State of Jones.
5.  Alicia Silverstone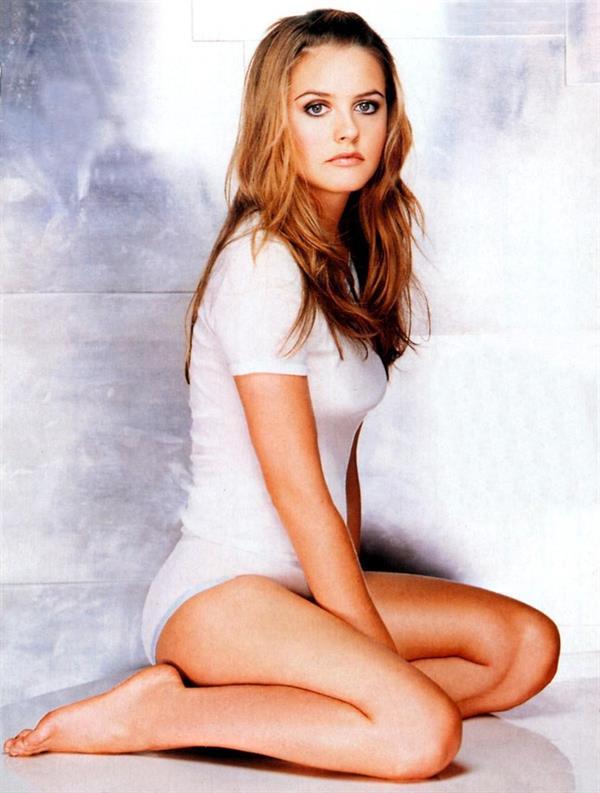 One of the hottest 90s' babes.  Yup, she got famous for appearing in three Aerosmith music videos (Cryin', Crazy, Amazing).  After that, she hit it big by starring (lead role) in the teenage hit film Clueless.
Where is Alicia Silverstone now?
Alicia has been bouncing back and forth between Broadway, where she played Mandy Bloom in Time Stands Still, and television and films.  She is also a proud vegan, who has published a book about not eating meat or wearing any animal products.
6.  Fairuza Balk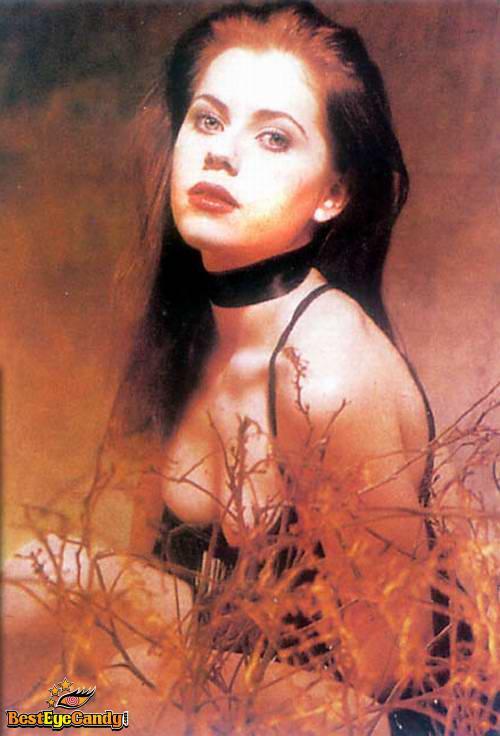 Fairuza Balk may have started out in an innocent role in Disney's Return to Oz in the '80s but by the '90s she turned her image around.  By 1992 she had decided to complete high school via correspondence and moved to Hollywood, where she began to win awards for her acting.  She starred in Gas Food Lodging as Shade and then proceeded took on more gothic and grungy roles like in the film American History X and The Craft.  By the end of the '90s, she was already a star playing in The Waterboy alongside Adam Sandler.
Where is Fairuza Balk now?
Now Fairuza Balk has ditched her gothic threads and put on a more mature look.  She has come along way since she started acting and has starred in dozens of amazing films.  At 43 years old her movie credits including Humboldt County where she portrayed Bogart as well as Grindstone Road as Hannah.  She has also done voice work on television shows namely Family Guy and The Justice League.  Most recently she has been filming Hell Is Where the Home Is.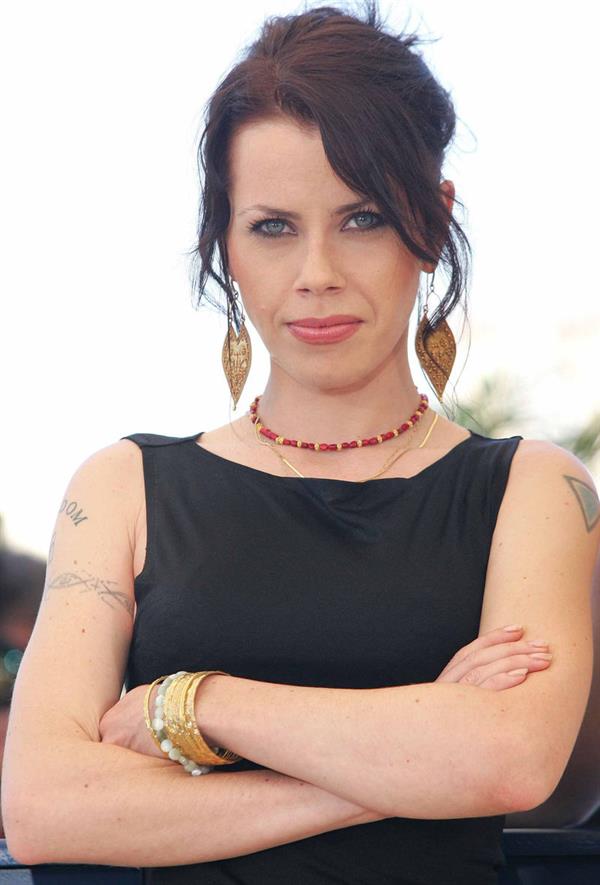 7.  Tara Reid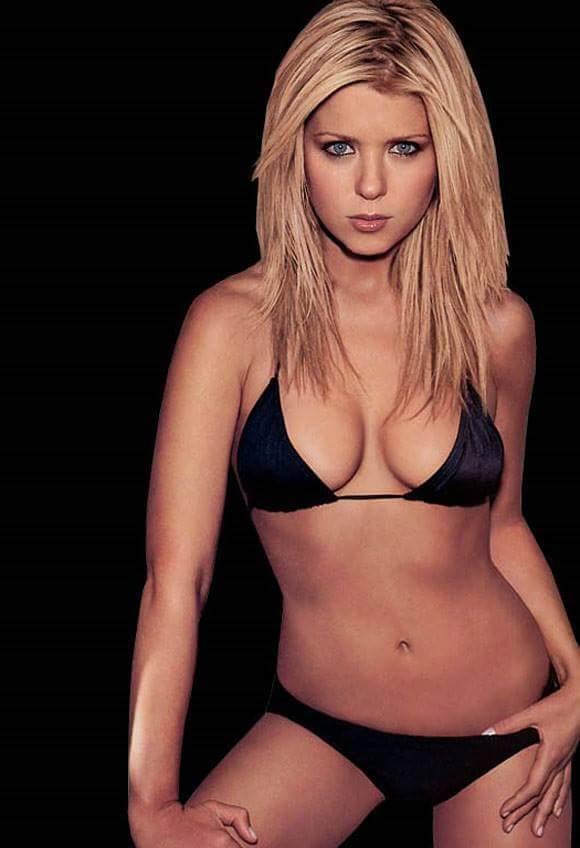 Who would forget Vicky from American Pie?  Yup, she gave a good blowjob and received the tongue tornado after.  After that, she appeared in films such as Urban Legend, Dr. T, and the Women and The Big Lebowski.
Where is Tara Reid now?
The actress underwent several botched surgeries, which didn't do her justice and in a way damaged not only her skin but also her opportunities to be cast to anything important.  Tara had her own traveling show called Taradise and her name has been linked to DJ, Erez Eisen.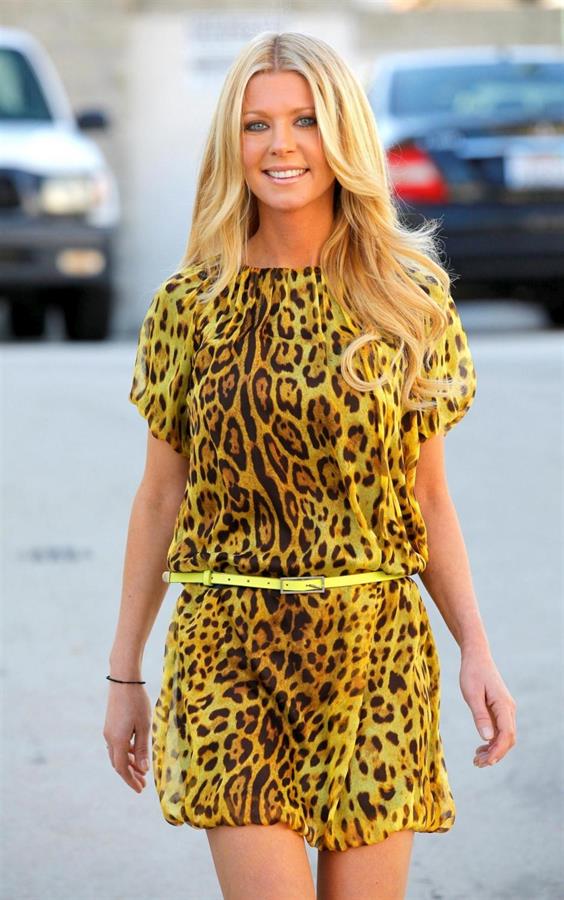 8.  Angie Harmon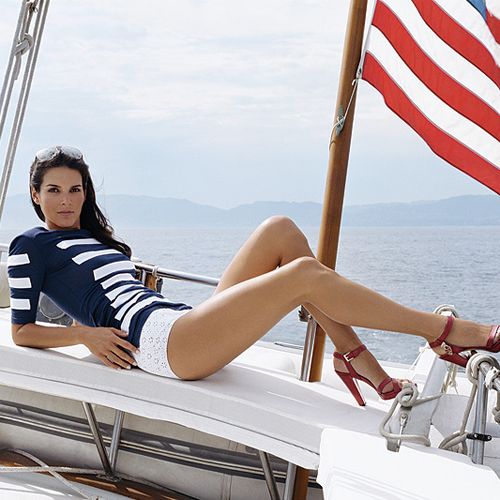 This woman was one of the most familiar faces in the '90s.  She was discovered by David Hasselhoff and her first significant role was in the hit TV show Baywatch.  After Baywatch, Harmon got an even bigger break when she got the role of Abbie Carmichael in the series Law & Order.
Where is Angie Harmon now?
Today, Angie Harmon is still an active actress and recently played Jane Rizolly in the super popular TV series Rizzoli & Isles.  Since then, she slowed down and devotes her time and attention to her family and kids.
9.  Jennie Garth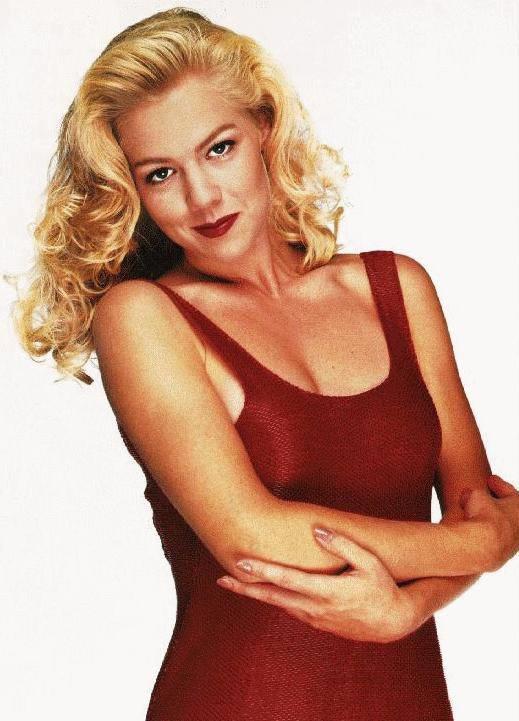 Before landing the role of her life as Kelly Taylor on Beverly Hills 90210, Jenny's first noticeable appearance was on yet another television show hit, Growing Pains, in the early '90s.
Where is Jennie Garth now?
She is married to actor David Abrams, whom she surprisingly met on a blind date.  The couple joined the reality TV trend when they recently filmed, The Jennie Garth Project, which follows her home renovation.  Surprisingly, a fun watch!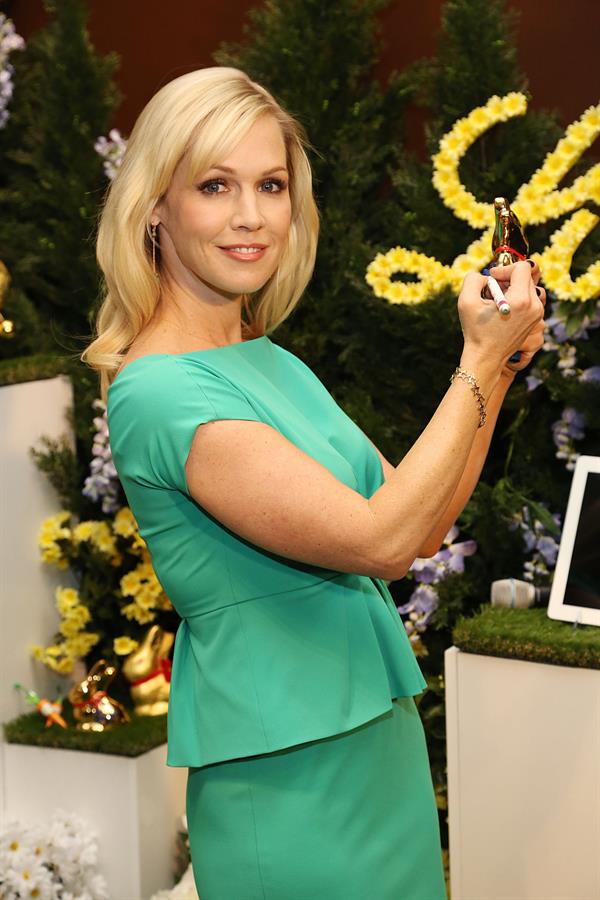 10.  Amy Jo Johnson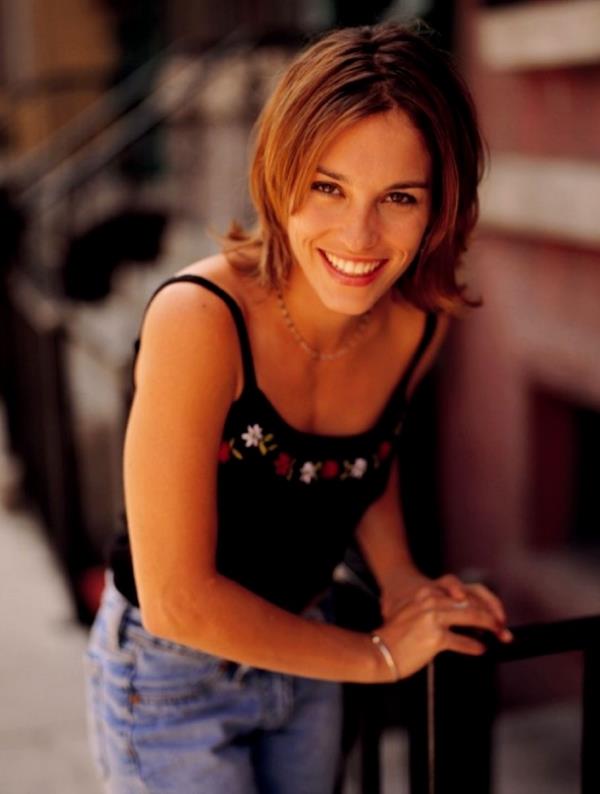 Amy was mostly known for playing Kimberly on the superhero series, Power Rangers (yup, the pink one).  The actress later landed main roles on the television shows, The Division, and Flashpoint.
Where is Amy Jo Johnson now?
Today Amy has one daughter with her husband, Olivier Giner.  Professionally, Johnson is now behind the camera rather than in front of it.  Most recently she has directed two films, 2014 'Lines', and 2017 'The Space Between'.
11.  Jenny McCarthy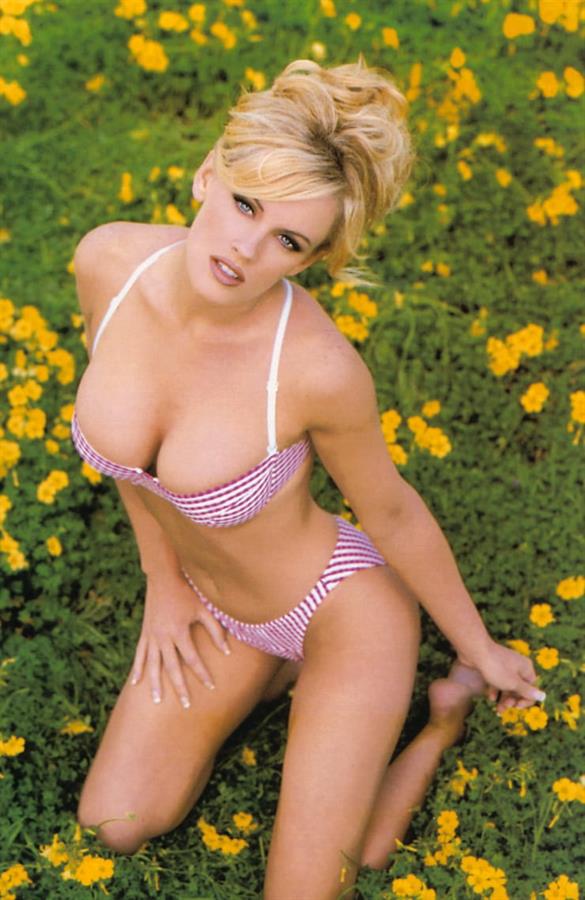 The outrageous star started her career as a Playboy model and in 1993.  Later that year she was announced as Playmate of the Year, a fact which wasn't received very well among her Catholic family.  McCarthy later hosted with Carmen Electra MTV's dating show, Singled Out, which was as outrageous as you could imagine.
Where is Jenny McCarthy now?
Jenny is now an author on parenting and just recently, she caused controversy when she spoke out against children's vaccinations.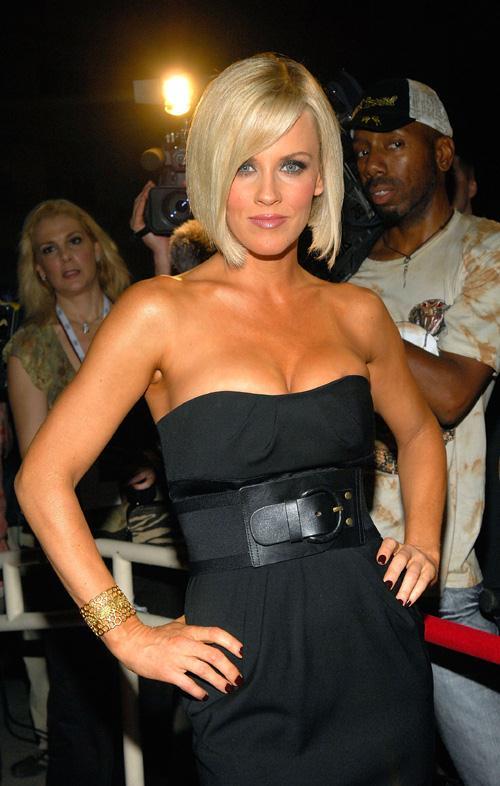 12.  Liv Tyler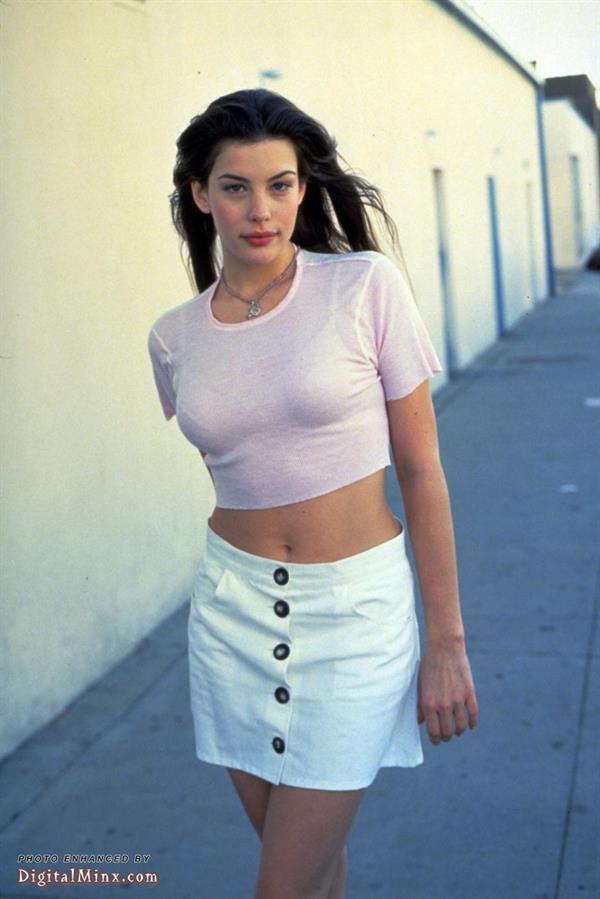 I first saw this beauty with Alicia Silverstone on Aerosmith's Crazy music video.  I didn't know that she was already a budding star then.  Yup, because she began a professional career at 14 as a model.  During the early 90s, she had some smaller roles in movies such as Empire Records, and That Thing You Do. After that, Steven Tyler's daughter moved but later moved to bigger budget films such as Armageddon and The Lord of The Rings trilogy.
Where is Liv Tyler now?
This super gorgeous woman is a mom of three: Milo, Sailor and Lula Rose.  She still does appearances (in films) but it is not as frequent as before.

13.  Yasmin Bleeth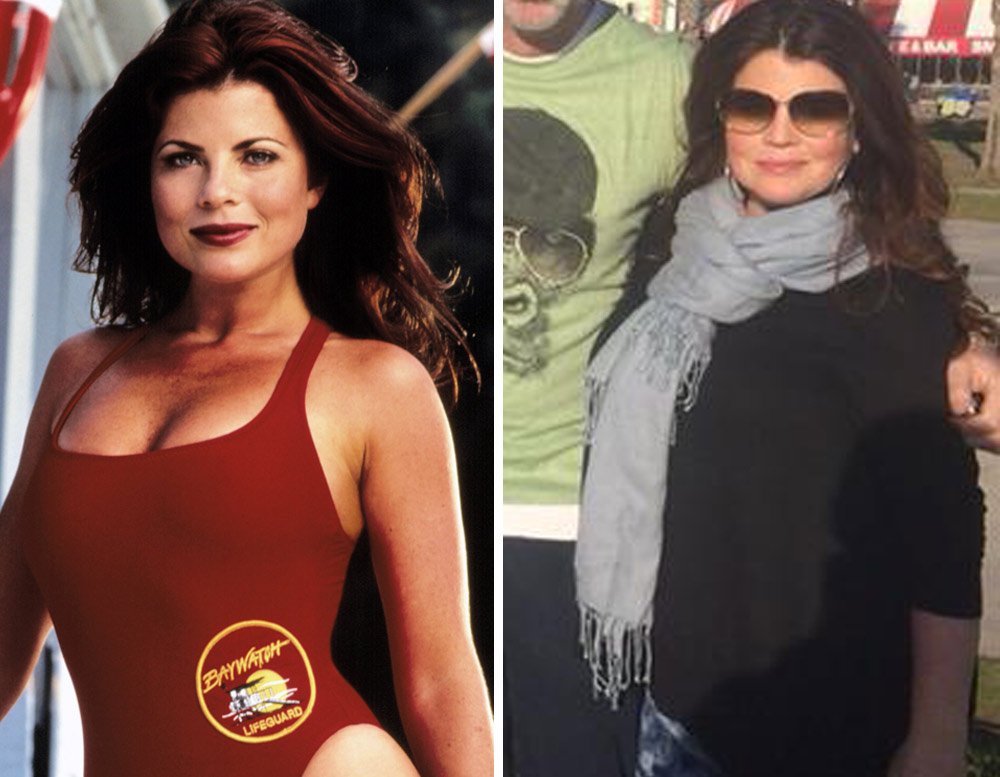 We know it's hard to remember that there were more Baywatch babes beside Pamela Anderson, but yes, stunning women like Yasmine Bleeth were part of the hit show in the '90s.  Before she became a lifeguard she was on the soap opera, One Life to Live.
Where is Yasmine Bleeth now?
She didn't always have it easy.  Yasmine struggled with drug addiction and in 2000 she checked into rehab.  She's married to Paul Cerrito since 2002.
15.  Salma Hayek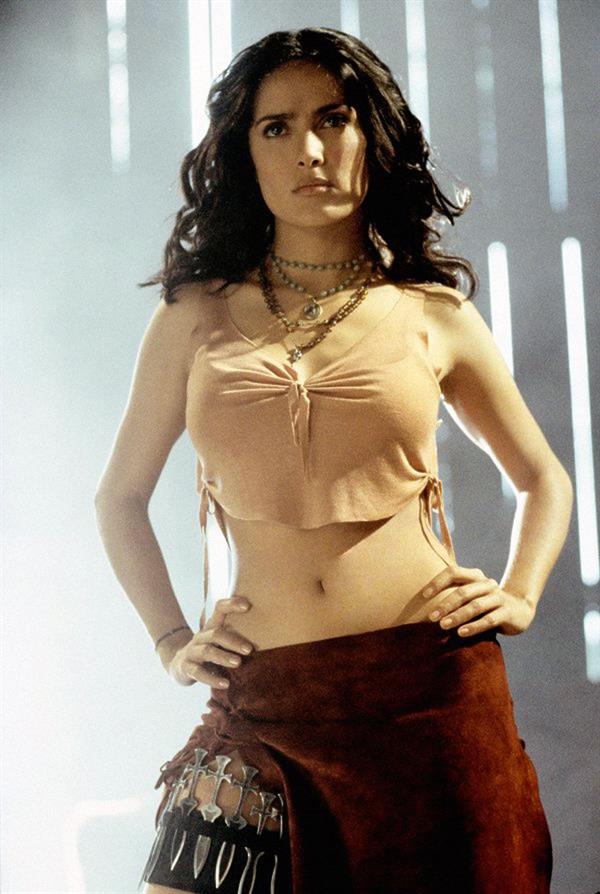 This goddess is known for being one of the most intriguing (and hottest) women in Hollywood.  Born in Mexico, she started off starring in telenovelas, such as Teresa, which is the most known work from her beginning days.  After moving to the U.S. in 1991, Hayek quickly became a star.  She appeared in From Dusk till Dawn, Desperado, Wild Wild West, and Dogma all in the '90s and her career only took off from there.  She sure hasn't slowed down much since then.
Where is Salma Hayek now?
One of Salma Hayek's most notable roles throughout her career is the award-winning film Frida, for which she was nominated for the Oscar of Best Actress in a Leading Role.  Salma has proven time and time again that she can be put in just about any role and succeed splendidly.  From crime movies like Savages to comedies like Grown Ups, it seems there is nothing Salma Hayek can't do.  She even has a few works in production that are set to come out in the coming year.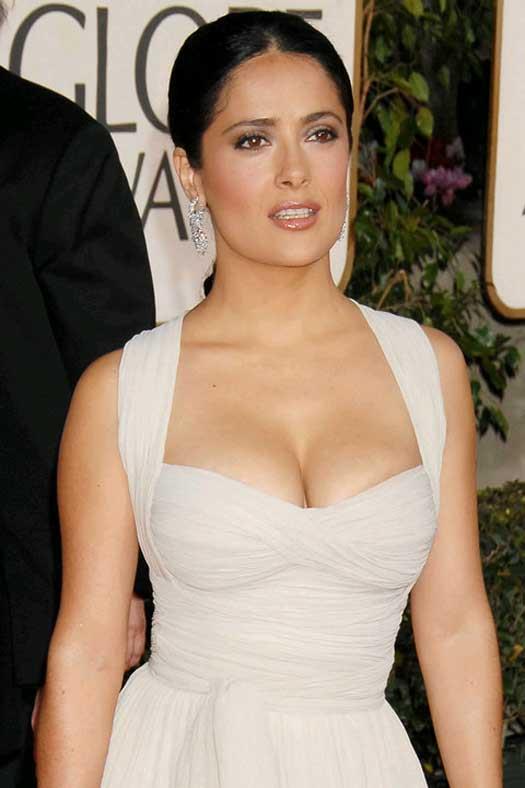 16.  Christina Applegate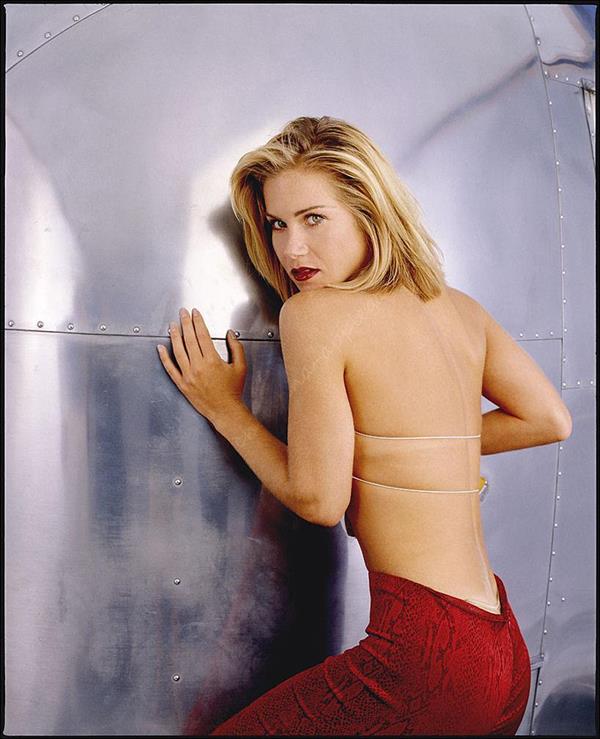 Everyone I know back then has a crush on Christina Applegate.  She was famous for her role as the ditzy blonde daughter, Kelly Bundy, on Married With Children.  Luckily for us, she wasn't at all ditzy in real life, but a smart cookie, who understood Hollywood and its demands.
Where is Christina Applegate now?
Her personal life took a major tumble when she found out that she had breast cancer in 2008.  She has since undergone a full mastectomy and has a clean bill of health since!
17.  Marisa Tomei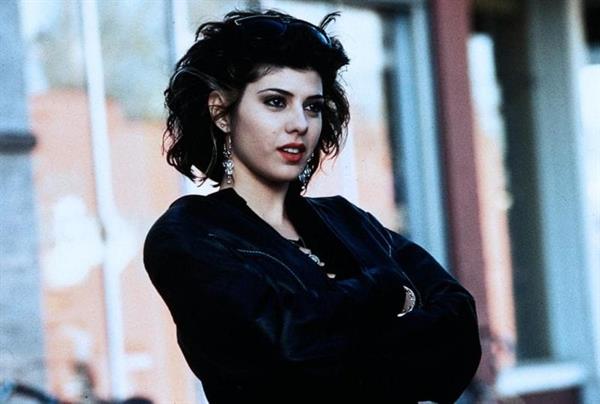 Youngbloods may know her now as the hot Aunt May (MCU's Spiderman).  But back in the 90s, she was famous for starring in the comedy film, My Cousin Vinny, a role for which received an Oscar for Best Supporting Actress.  She also became a household name when she had a recurring role on A Different World, The Cosby Show's spin-off.
Where is Marisa Tomei now?
At 52 years of age, she is still rocking the silver screen.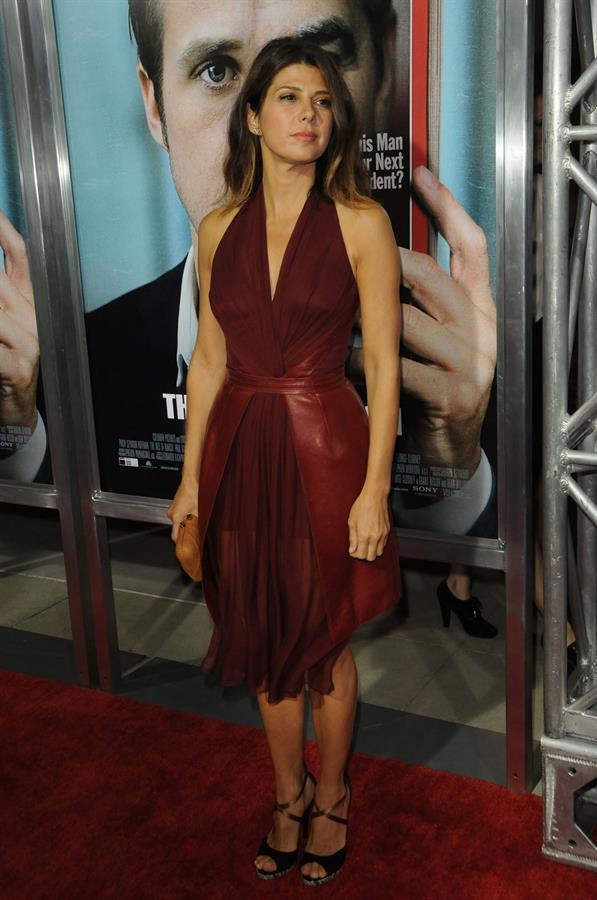 18.  Michelle Williams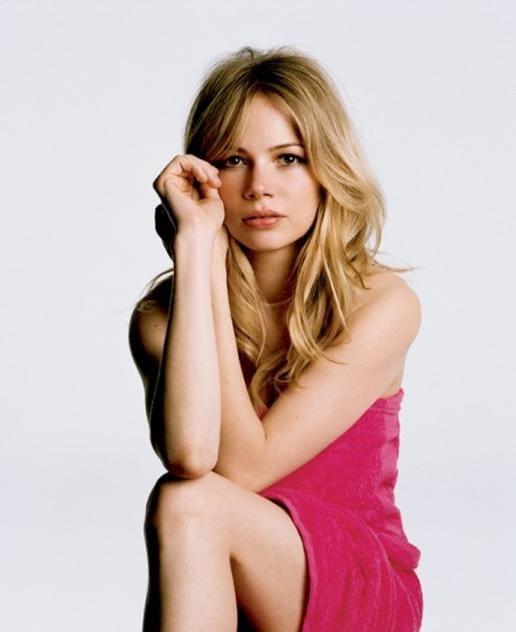 Michelle's big acting break came when she was cast as Jen Lindley, the naughty new girl who shook things up on Dawson's Creek back in 1998.  Her innocent look was a dead giveaway that something more sinister was lying beneath the exterior.
Where is Michelle Williams now?
Michelle's acting career continues to blossom today, with amazing roles such as Blue Valentine, Shutter Island, My Week With Marilyn, and Oz the Great and Powerful.  On the personal side, in 2008, Michelle's former boyfriend and the father of her daughter, Heath Ledger, died.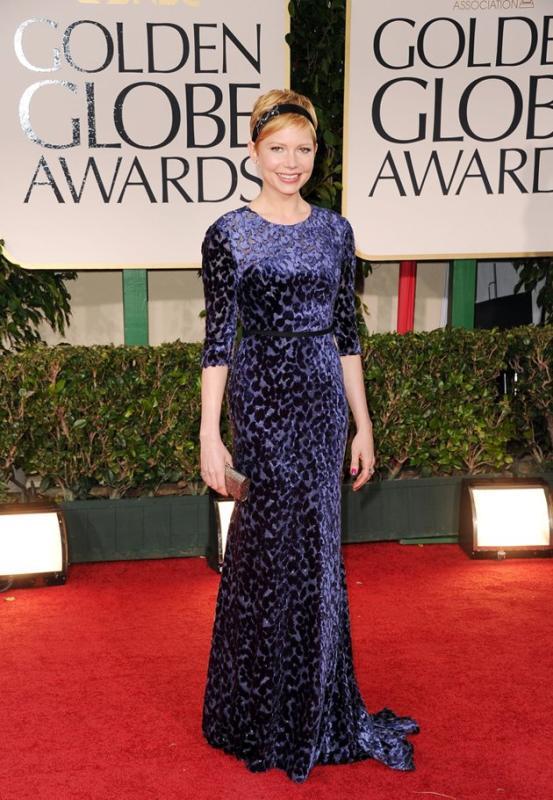 19.  Heather Locklear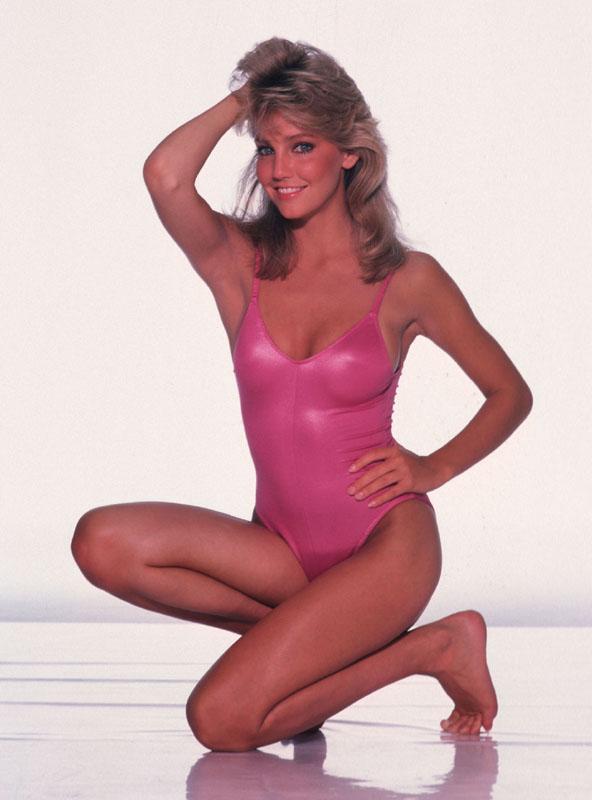 Heather began her career as a model.  Her big break came when she played the strong and assertive businesswoman, Amanda Woodward on the '90s tv show, Melrose Place.
Where is Heather Locklear now?
She continues to act today, though her more recent struggles with anxiety and depression show that this gorgeous and successful actress has also been dealing with personal issues, just like everyone else.
20.  Tori Spelling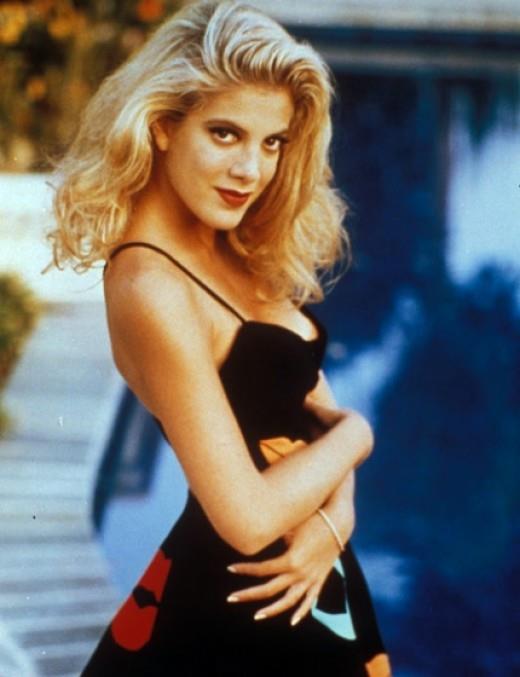 Tori's burst into Hollywood when she played the innocent Donna Martin on her dad, Aaron Spelling's, hit television show, Beverly Hills 90210.
Where is Tori Spelling now?
Today Tori is expecting her fifth child with husband Dean McDermott.  In 2009 Tori wrote an autobiography, a book that won her great acclaim as it was number one at the time on the New York Times Bestseller's list.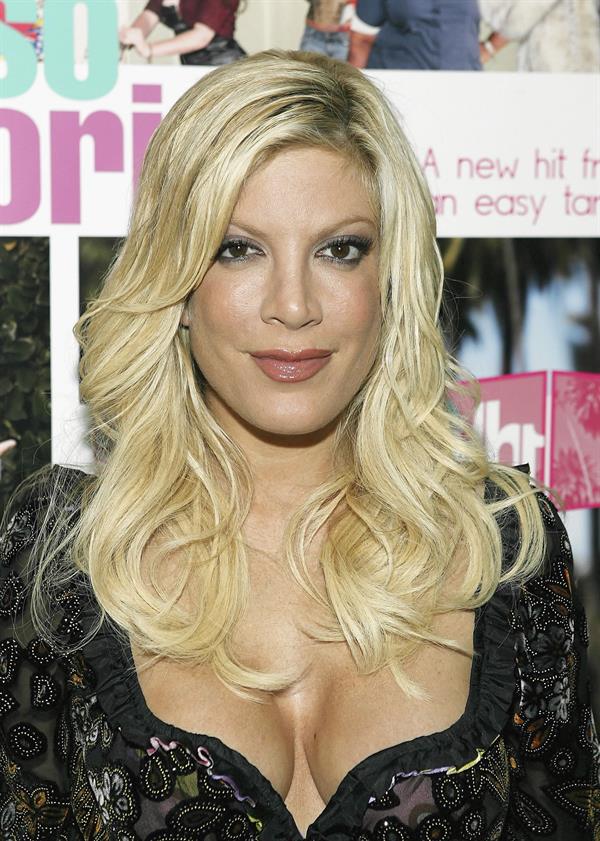 Oh, and there's a part 2. Watch out for that. We might also give you a. part 3 as there are many. And we haven't even gotten to the 90's glamour models yet.