This woman.  Oh, she's gorgeous and she's a goddess in the geek world.  Yup, because she was the model to the hottest video game babe.  But really.  Aside from that, I mean, even if she didn't or wasn't the (7th) model for that.  She still deserves a spot here in HR.  Just look at her.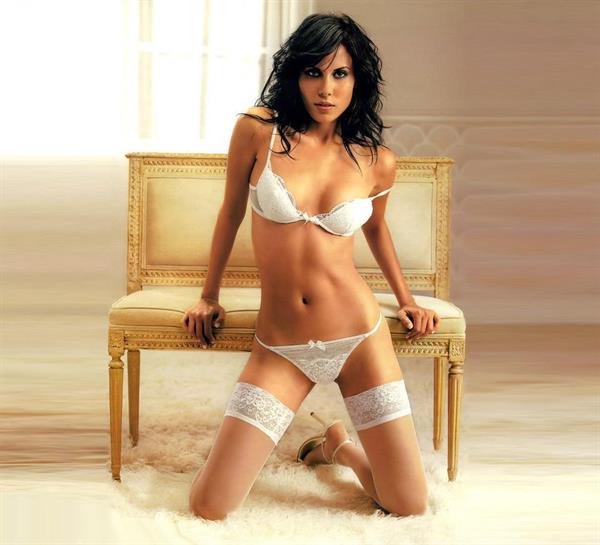 Yup, that body sure is something.  A keeper.  And her face?  Perfect for when you move the veil away and just stare right into her eyes…  At the end of the aisle.
Who is Karima Adebibe?
Karima is a Moroccan-English actress and fashion model.  She is probably most famous for being the seventh model chosen for the popular Tomb Raider video game character Lara Croft.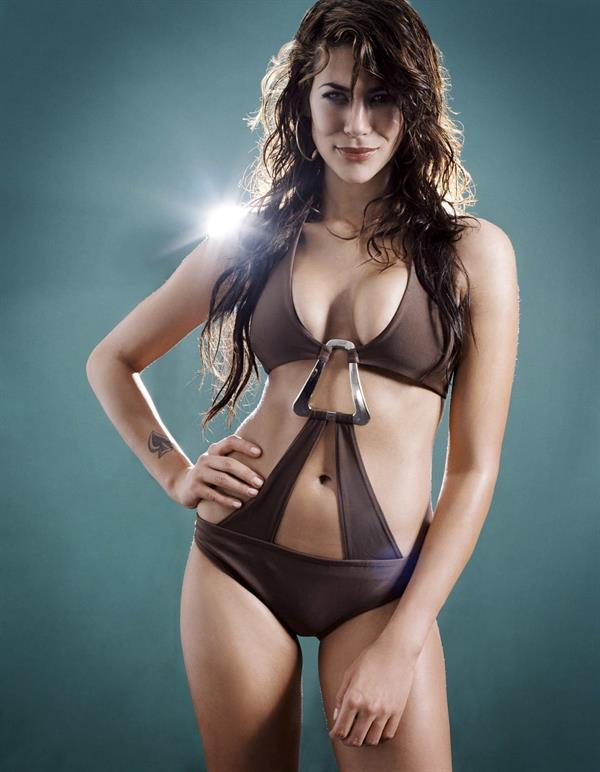 She played an unnamed "Sacrificial Maiden" in the 2004 film Alien vs. Predator (her film debut).  Karima also had appearances in 2009's Frontier Blues and 2011's Sherlock Holmes: A Game of Shadows.
Her Early Life
Karima Adebibe was born on February 14, 1985, in Bethnal Green, in Tower Hamlets, London, England but grew up in Tangier before moving back to the UK.  She is of Irish, Greek Cypriot and Moroccan origins.  Growing up, she described herself as a tomboy at heart.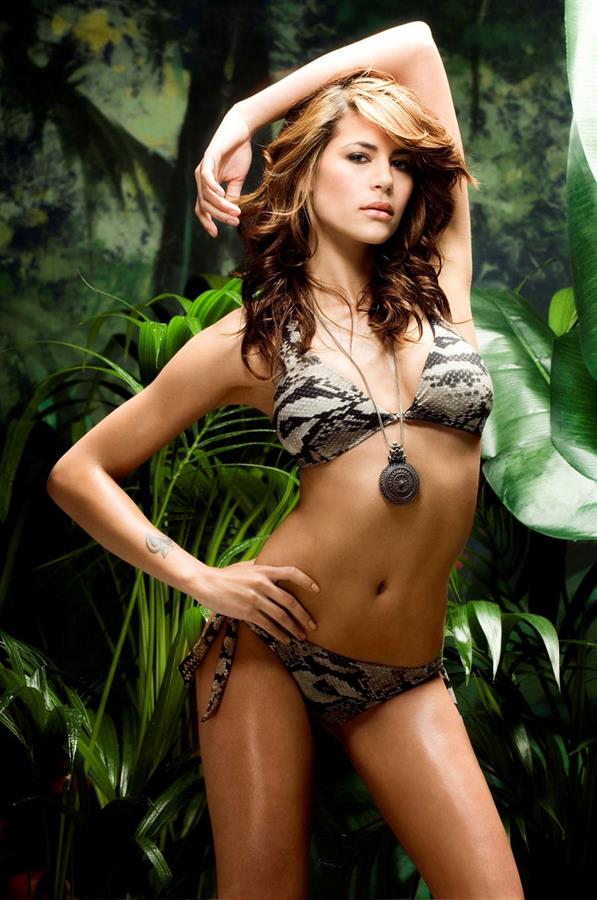 "I've grown up hanging out with guys, and I've got quite the mean punch, so if any dodgy guys try to harass me, I'll kick their ass."
Career Start
Karima was working as a secretary before being selected on February 14, 2006 (both her birthday and that of Lara Croft) to be the seventh model for Lara Croft in the popular video game series Tomb Raider.  The role involved promoting the game series "in-character" on television and radio, so Adebibe underwent training in Lara Croft's trademark skills…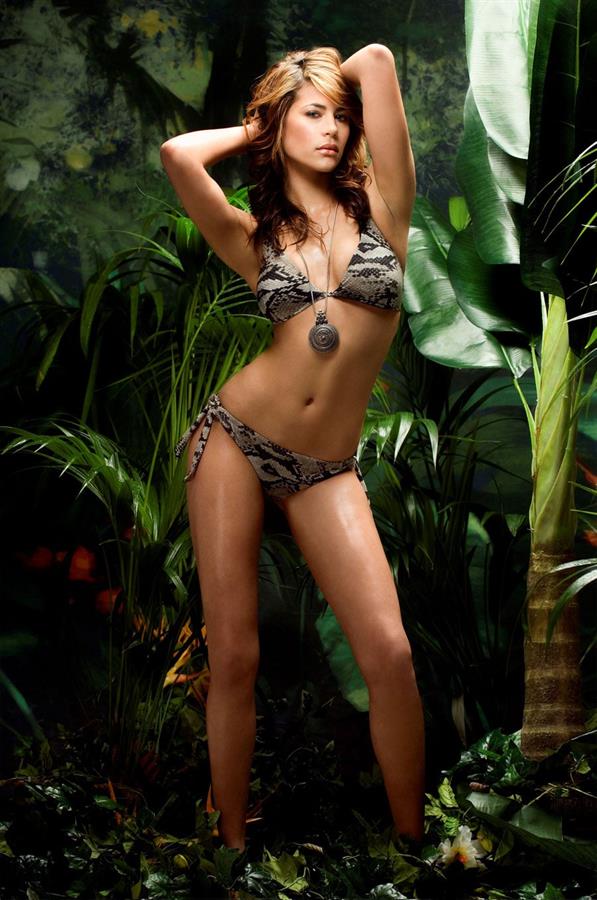 "I've always been quite athletic, but I've had to step it up because the outfit is very… unforgiving.  The shorts are very short, and the latex is tight."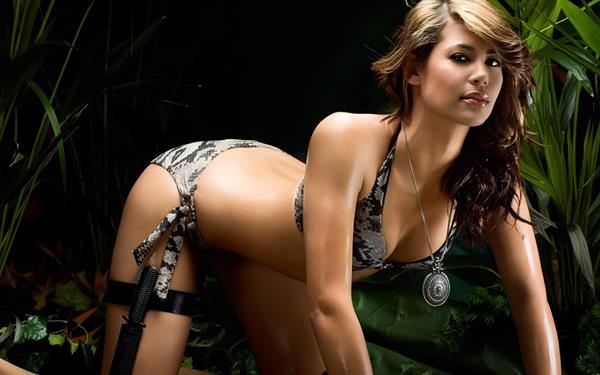 Karima Adebibe underwent SAS and combat training, elocution lessons, deportment, as well as motorcycle lessons for the part.  She stays in shape by going to the gym, running, boxing and yoga. She retired from the role in 2008.
Facts and Trivia
In 2006, Karima was featured in "The HOT List" in a March issue of Zoo.
Before landing the Tomb Raider gig, she was frustrated and about to quit modeling.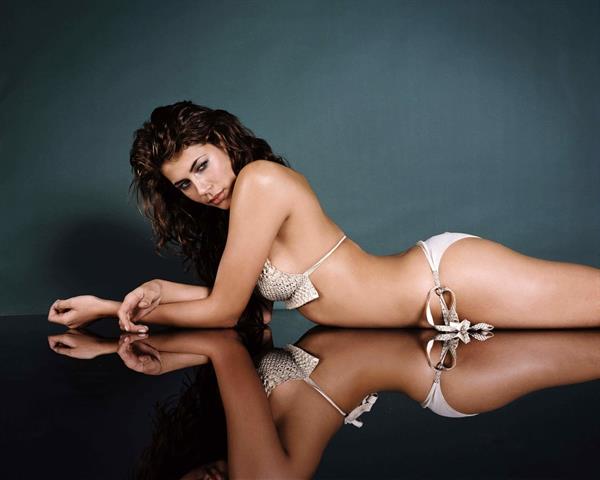 "Going to all the castings was getting a bit tiresome and I wanted to do photography.  Then this happened.  It must have been a sign to stick with it."  Previously, she earned a living as a secretary.
Her Body Measurements
Karima stands 5 feet, 8 inches and she has a very attractive 32D-26-36 figure.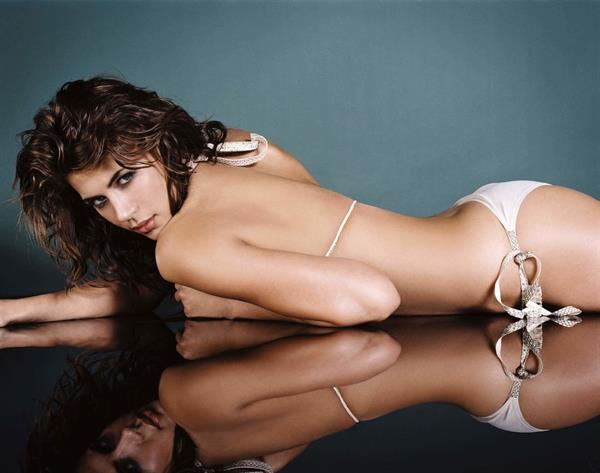 Karima Adebibe Photos
Do check out our Karima Adebibe page for more of her gorgeous pictures.