Katie Green is perfect for this sunny day.  Yup, as with her, the day feels warmer…  No.  Hotter!  Yup, because she's sizzling sexy, folks…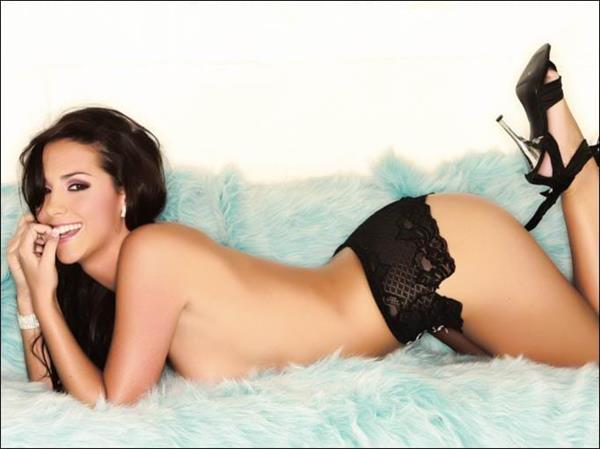 The first time I saw Katie, I instantly had a crush on her.  But we're only featuring her now because somehow…  Yeah, back then, with all the hot women we're featuring, I kind of lost track.  You know…  But hey, she's here now, ladies and horny gents.  And yes, it's better late than later.
Who is Katie Green?
Katie is an English fashion model who modeled for Wonderbra.  She was signed to the Premier Model Management agency and the Unleashed PR agency which led to her becoming the face of Ultimo's D-G Range.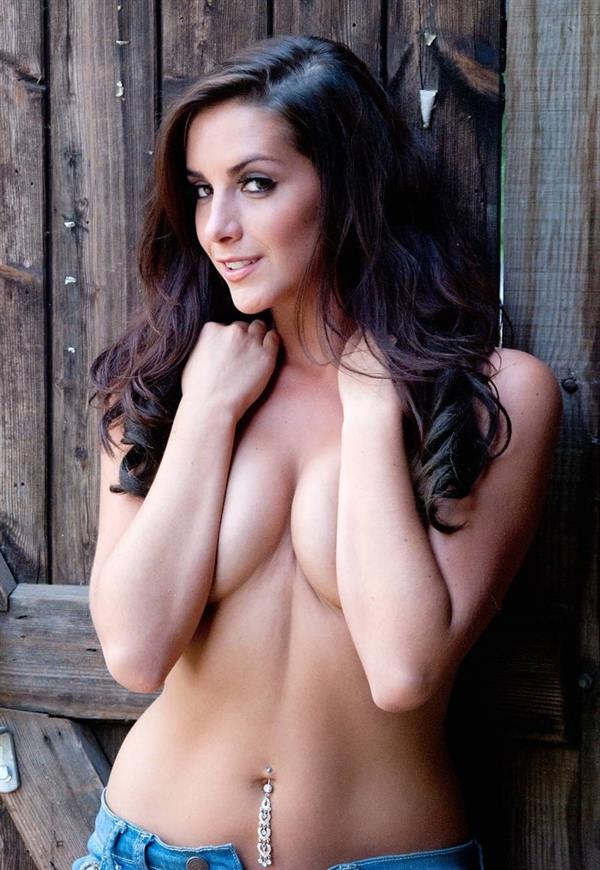 Her Early Life
Katie was born on August 28, 1987, Chichester in West Sussex, England.  She is the youngest of 4 children.
Career Journey
Katie Green was first given an opportunity to model when a Surrey photographer arranged a test-shoot for her at Image Park Studio in West Sussex.  Katie subsequently modeled for a group of photographers on a regular basis to gain experience…  She was then introduced to a top London photographer for whom she began to regularly model.  She applied for FHM's High Street Honeys competition in 2007, getting into the top 10 in 2008.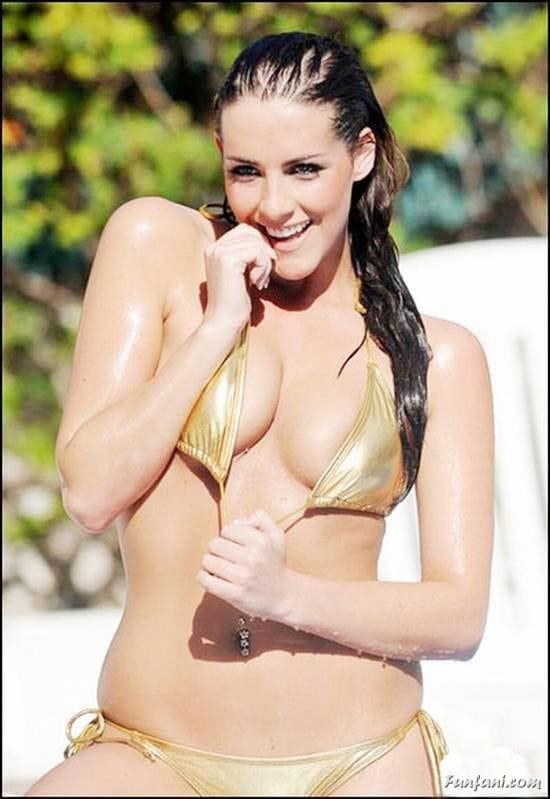 An agency posted a picture of her on Page 3, asking readers to contact them if they knew who she was as she had been selected as the new face of Wonderbra.  Katie got in touch with newspaper and soon learned she had beat out 4,000 other girls in the competition. Wonderbra introduced her to Premier Model Management agency, who she signed with.  She reported that "one of the guys from the PR agency from Wonderbra" insisted that she lose weight or that they wouldn't be willing to get her more work."
To Size 8
The agency insisted that she needed to lose 2 stone (28 lb; 13 kg) and reduce her dress size from a UK size 12 to a UK size 8-10df. Katie began to lose 7 pounds (3.2 kg) in eight days and got sick. She expected modeling work to start flooding in…  But she said every time the agency called  "it wasn't with an offer of work, it was to check on my weight loss.  I was invited back to London by Premier.  I thought, 'Great, this must be for a new photoshoot,' but they just wanted to measure me to see how much weight I'd lost.  Had to stand on scales then a tape measure came out to do all my vital statistics."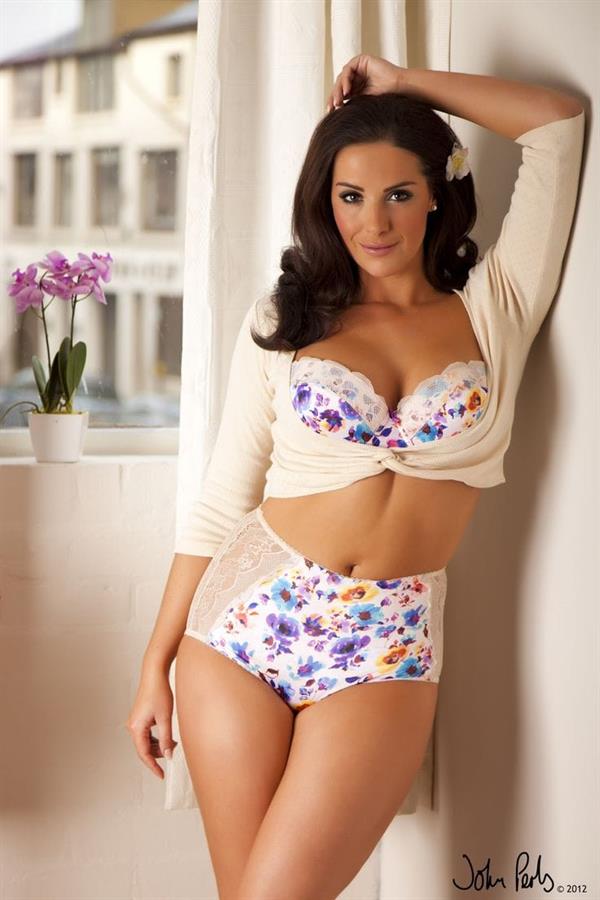 Her family contacted the agency about the demand that she lose weight, and were told, "We advised Katie that commercial and lingerie models need to be an average size 10 as is requested by the market sector she wanted to model for."  She described the pressure to lose weight in an interview in a national newspaper and announced her decision to quit modeling.
Advocacies and Philanthropy
She launched a campaign in 2009 called Say No to Size Zero which was against size zero models
In July 2009, Katie launched a campaign called "Say No to Size Zero" against "size zero" models and encouraged a stop to underweight models being involved on catwalks.  They began a petition drive with the goal to put an end to size zero and underweight models on the catwalk or working in the fashion industry.  The campaign set a goal to obtain 20,000 signatures and plan to present it to the UK Prime Minister and Parliament.  They are campaigning for legislation that would require regular health checkups for all models before undertaking any assignments.  Tabloid newspapers reported Green and Öpik were dating, suggestions they both denied.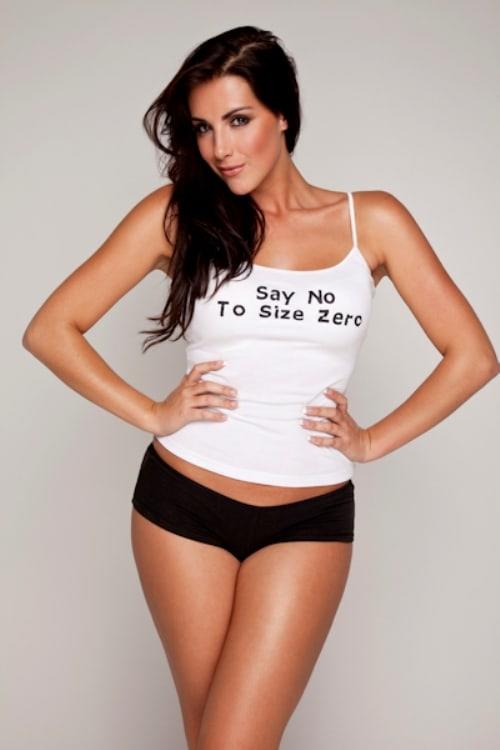 On 11 September 2009, Katie raised £200,000 for various charities at the BGC Partners charity event in honor of employees who died during the September 11 attacks.  She joined Jonathan Ross, Sir Alex Ferguson, and Carol Vorderman at the event amongst others.
Facts and Trivia
Katie has appeared in numerous publications, such as FHM, OK! Magazine, and The Sun.  She was also voted one of the top 12 most inspirational women of 2008 by Company magazine.
Katie modeled for Ultimo's D-G Range alongside model Melinda Messenger and Spice Girls' Mel B.  Green was signed by the Unleashed PR agency and became the new face of Ultimo's D-G Range.
On September 26 of the same year, Ultimo stopped representing Green when she broke the company's "no nudity" clause in her contract by being photographed topless at various beaches.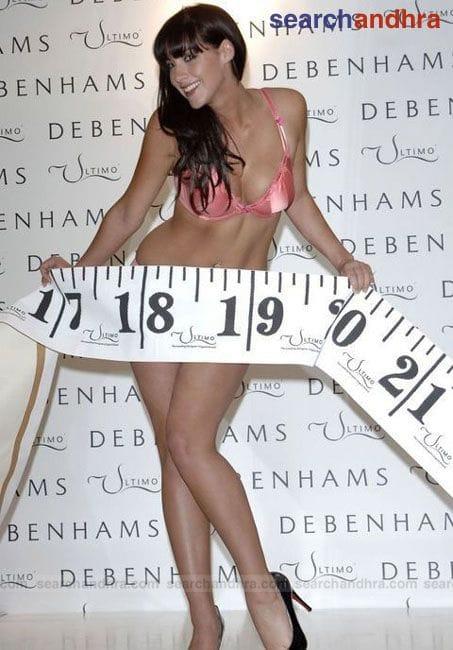 Kate had a cameo in the feature film Get Him to the Greek.
She was asked to serve as a judge for Love It magazine's modeling competition for size girls, The Love It Lovelies.
Green launched "National Measure Your Bust Week" at Debenhams on Oxford Street in London during the spring of 2009 with Ultimo creator Michelle Mone.
As of August 2012, Green has been married to Nathan Marsh.  In July 2017 she gave birth to their first child.
Body Measurements
Katie Green stands 5 feet, 11 inches and she rocks a 38-33-42 figure.
Katie Green Photos
Follow Katie on Instagram for her newest personal posts.
Also, visit our Katie Green page for more of her sexy and beautiful pictures.