This woman is a goddess.  Really.  And not only does she possess a goddess-like beauty, she possesses other talents and also has a goddess' heart.  Of course, we'll get to that later.  First, let's admire Padma Lakshmi's timeless beauty.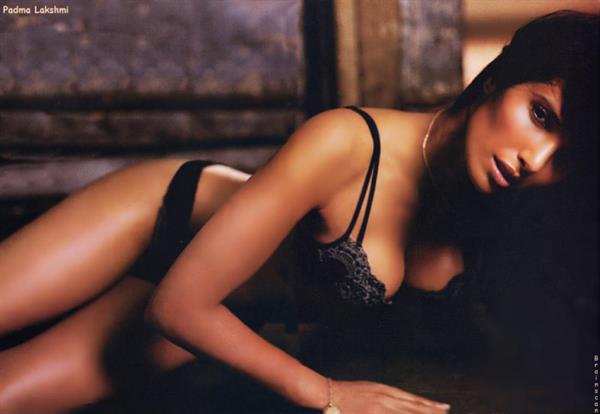 She is absolutely gorgeous.  Even at 48 years of age, I'd still choose her over the younger Indian models out there.  Because aside from her hotness, she also sports a very classy vibe that you'd only find on…  yeah, royalty.
Who is Padma Lakshmi?
Padma is an Indian-born American model, actress, food expert, and award-winning author.  She is most famous for being the host of the popular TV show Top Chef.  She has also been featured on Boom and The Mistress of Spices.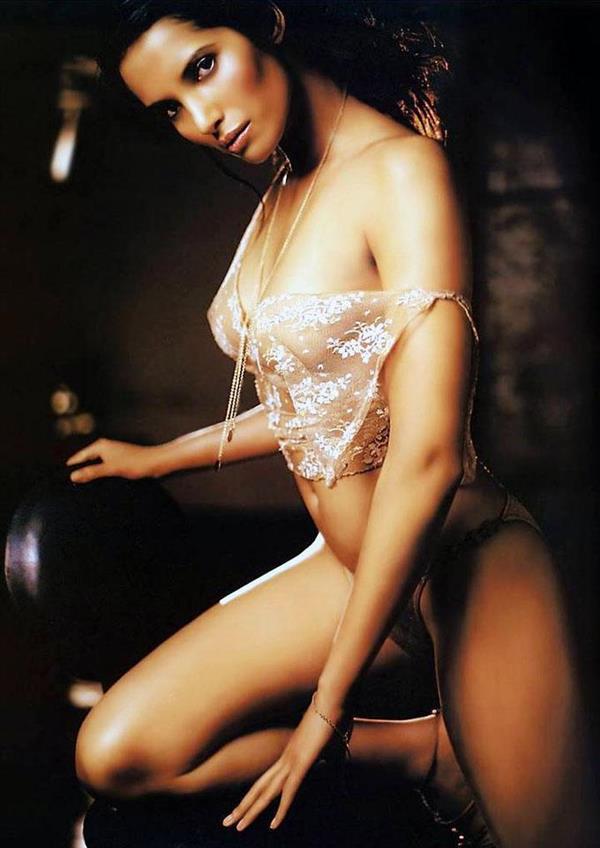 Padma was the first Indian model to have a career in Paris, Milan, and New York.  She has appeared on the covers of many magazines including Vogue India, L'Officiel India, Cosmopolitan, Asian Woman, Avenue, Industry Magazine, Marie Claire India, Harper's Bazaar, and 'Newsweek.  Padma's modeling career led to her acting career as she began appearing in television shows filmed in Hollywood, Bollywood, and Europe.
Her Early Life
Padma Parvati Lakshmi Vaidynathan was born on September 1, 1970, in Chennai, India.  Her father was an executive with Pfizer while her mother is a retired nurse.  They divorced when Padma was just 2 years of age.  After the divorce, Padma's mother moved to the US.  She grew up with her grandparents in Chennai but later also moved to the US to live with her mother in New York.
Padma has always been unhappy with the fact that her father abandoned her but when she was 25, she gathered up the courage to meet him in India.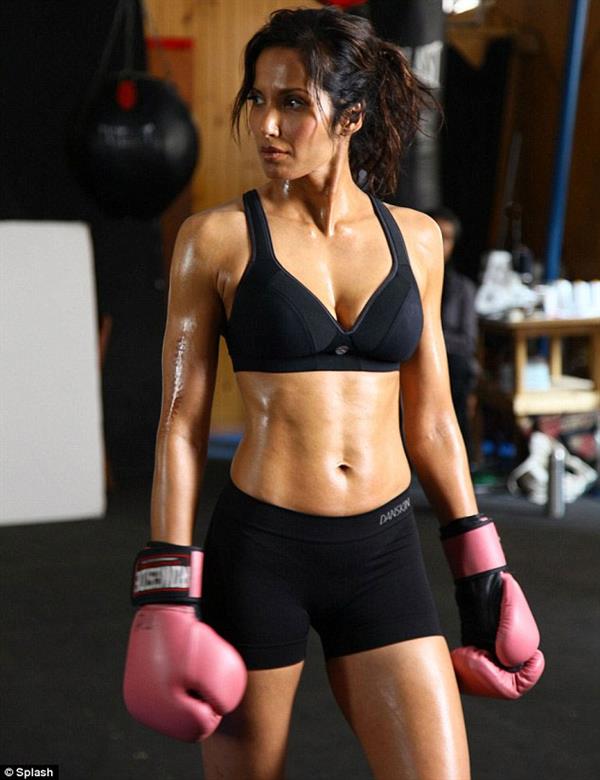 In 1984, at the age of 14, she was diagnosed with Stevens-Johnson syndrome, a rare disorder of the skin and mucous membranes.  That same year, she met with a car accident in Malibu, California, on a Sunday afternoon when she was going on a drive with her mother and stepfather.  The accident fractured her right hip and badly injured her right upper arm.  Her arm had surgery, which left a seven-inch scar.  As a teenager, she was very conscious of her scar.  She was bullied and suffered racial taunts from her classmates, which led to internalized self-loathing.
She graduated from William Workman High School, Valinda, California.  In 1992, she graduated from Clark University, in Worcester, Massachusetts, with a BA degree with Honors in Theatre Arts.
Her Modeling Career
Padma Lakshmi began her modeling career at the age of 21 when she was studying in Spain.  An agent had discovered her when she was sitting in a café.
After that, she modeled for the likes of Giorgio Armani, Emanuel Ungaro, Gianni Versace, Alberta Ferretti, and Ralph Lauren.  She also did ad campaigns for Roberto Cavalli and Versus.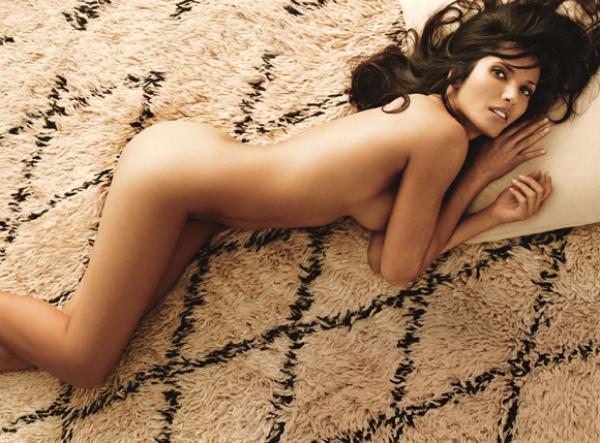 While some designers hired her to model their winter lines, which hid her scar in layers, she also worked with top photographer Helmut Newton, who highlighted the scar on her arm.  It planted an important message that beauty comes in all colors, shapes, and forms. After Newton's endorsement, other major photographers and designers began hiring her as well.
Her Acting Career
Her modeling career led to her acting career as she began appearing in television shows filmed in Hollywood, Bollywood, and Europe. Padma's interest in acting began in 1999.  Her debut was in an Italian pirate flick titled 'Figlio di Sandokan.  After that, she landed a role in 'Caraibi' (Pirates: Blood Brothers), a drama about 17th-century pirates.  She also hosted Italy's top-rated television show 'Domenica In'.  In 2001, she did a comical supporting role as a disco singer in 'Glitter', an American movie which stars Mariah Carey.
In 2002, she starred in 'Precious Cargo,' an episode of the science TV series 'Star Trek: Enterprise'.  The following year, she appeared in the film 'Boom' as Shiela Bardez, a supermodel accused of stealing diamonds.  She also portrayed the role of Geeta in Paul Mayeda Berges' film 'The Mistress of Spices' in 2005 and as Sean Bean's nemesis Madhuvanthi in the 2004–05 TV series 'Sharpe's Challenge'.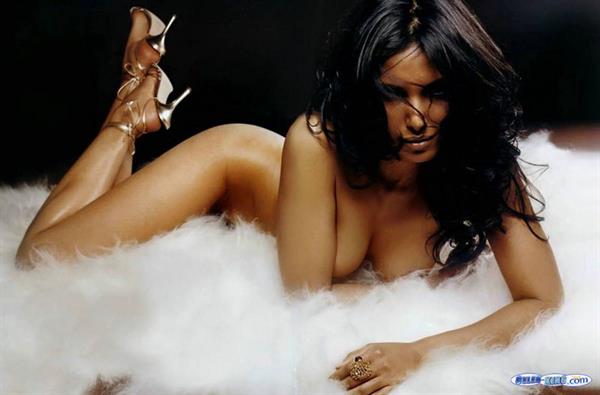 In 2006, she appeared in ABC's TV series 'The Ten Commandments' and became the host (and executive producer) for the popular television show 'Top Chef', for which she received a nomination for the 'Emmy Award for Outstanding Host for a Reality Program'.  2009 saw her starring in Eels music video for the song 'That Look You Give That Guy' and in 2014, she was cast in 'Whose Line Is It Anyway?'.
Outside Entertainment
Besides modeling and acting, she also writes cookbooks—the first one was 'Easy Exotic', a compilation of recipes from different countries.  The book made her popular, and she was called to host a Food Network series called 'Padma's Passport'.
As an author, she won the Best First Book award at the Gourmand World Cookbook Awards, for her first cookbook 'Easy Exotic'.  Her memoir, 'Love, Loss and What We Ate', released on the International Women's Day, is a New York Times best-seller.
She released her second cookbook, 'Tangy, Tart, Hot and Sweet', on October 2, 2007.  Her debut memoir, 'Love, Loss and What We Ate,' was released on the International's Women's Day on March 8, 2016.  She also released the 'Encyclopedia of Spices and Herbs' in October 2016.  Padma used to write a syndicated column in 'The New York Times', and has also written several articles on style for the American edition of 'Vogue' magazine.  She wrote a column about style for 'Harper's Bazaar' as well.
Philanthropy
When Padma was 30 of age, she underwent surgery to remove an ovarian cysts.  At the age of 36, she was once again diagnosed with endometriosis, which she had suffered in her early adolescence.  The disease causes intense pain, cramping, nausea, headache, and excessive blood flow.
Padma felt that women do not want to talk about these symptoms as they feel it's a private subject.  Hence, they are unaware of the disease.  She, therefore, started the Endometriosis Foundation of America, a non-profit organization that aims to increase awareness about the disease and promote legislative advocacy against endometriosis.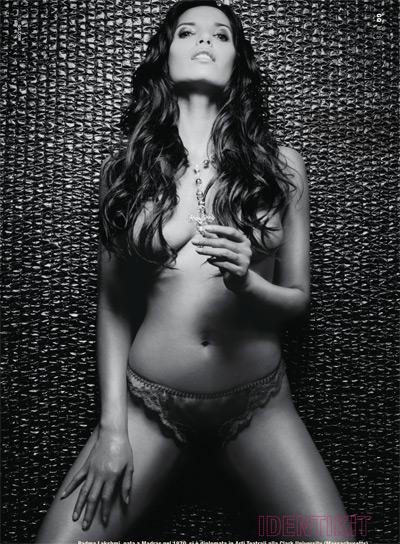 Padma is also a global ambassador for 'Keep a Child Alive', and has traveled to many places in India on their behalf.
Facts and Trivia
Padma went by the name "Angelique" when she first came to the US.  She speaks five languages: English, Hindi, Tamil, Italian and Spanish.
After living together for three years, Padma Lakshmi married novelist Salman Rushdie on April 17, 2004.  Rushdie dedicated his novel 'Fury' to her. However, on July 2, 2007, the couple filed for divorce.  Padma has a daughter, Krishna Thea Lakshmi-Dell.  At first, Padma tried to conceal the identity Krishna's father but it was later revealed that Adam Dell (brother of Dell Computer founder Michael Dell), with whom Lakshmi had a short relationship, was the father of the baby.  Padma has also dated Teddy Forstmann, the ex-chairman and CEO of IMG.  She was also in a six-month relationship with Richard Gere in October 2014.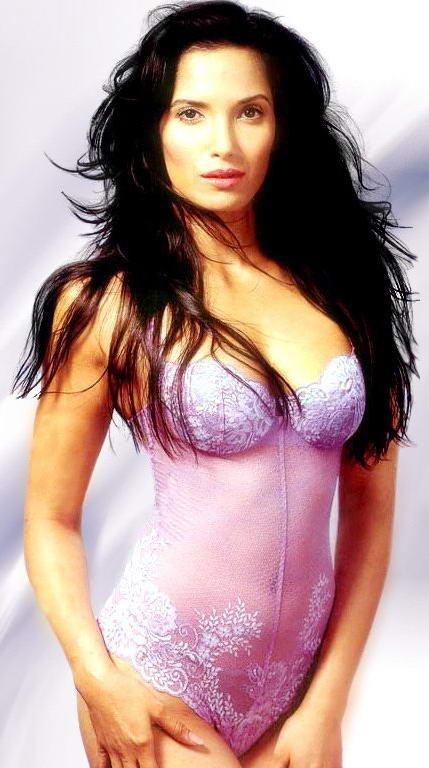 Padma was in People Magazine's 100 Most Beautiful issue (May 7, 2007).  She was also #87 on the Maxim magazine Hot 100 of 2007 list.
Padma is also the first Indian woman to be a guest on and co-host on the TV show The View in 2007.
Padma launched her jewelry collection in 2009, which she named 'Padma'.  It consisted of 40 jewelry pieces.  She also launched two tableware collections—the first is called 'The Padma Collection,' which is a line of elegant dinnerware made of Moroccan ceramics and Turkish glass.  The second line consists of casual kitchenware called 'Easy Exotic'.  Then she launched 'Easy Exotic' line of specialty spices and teas.  She also started 'Padma's Easy Exotic', a collection of organic frozen rice, lentils, etc.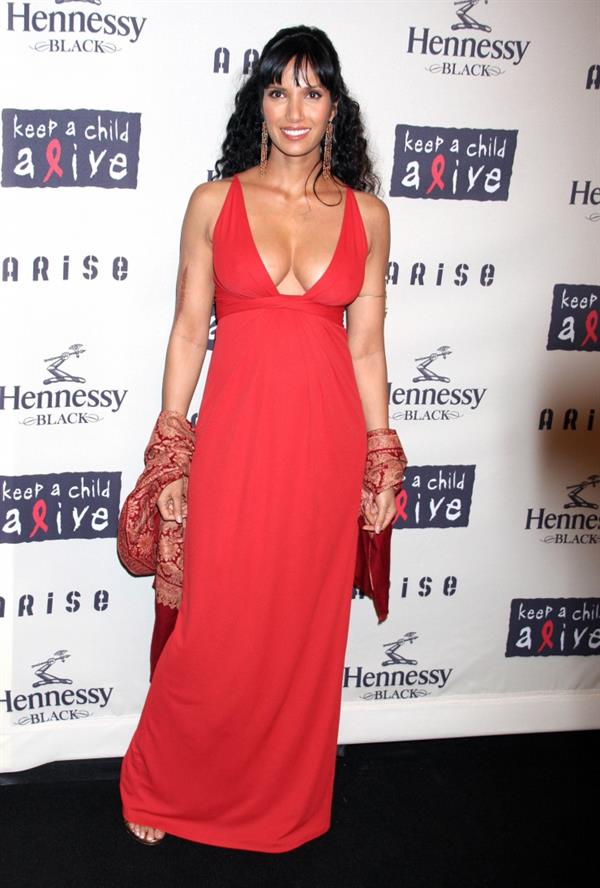 She is also the ambassador for the ACLU and the recipient of the NECO Ellis Island Medal of Honor.
Padma also hosted 'Planet Food', a British culinary tourism show aired on the Food Network in the US and internationally on the Discovery Channels.  It was an hour-long special on South India and Spain.
Her Body Measurements
Padma stands 5 feet, 9 inches and she has a 36B-23-35 figure.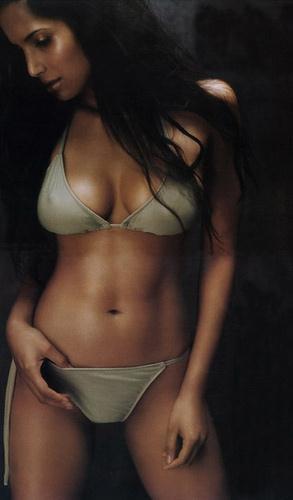 Padma Lakshmi Photos
Follow her on Instagram for her latest lifestyle posts.
Also, do visit our Padma Lakshmi page for more of her pictures.