Of course, you know her.  I mean, she's one of the hottest babes to ever grace primetime TV.  She's also one of the biggest (pun intended), most memorable jerk-off fantasies of the 90s. Yup, most of us grew up with her goodies bouncing while running on the beach.  She also became an ultimate crush when she sprang out of a cake in a boat-load of terrorists.  Ah, the legend by the name of Erika Eleniak.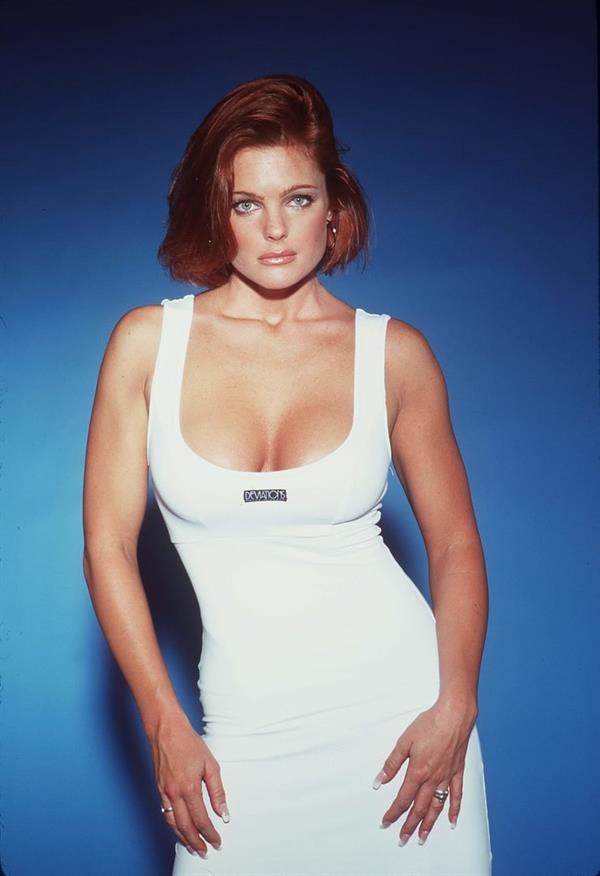 Why feature her now?  Well, I've been dying to feature her then but really, I'm saving her to bring more heat to your summer.
Who is Erika Eleniak?
For those who don't know…  Which are very few,  I guess…  Erika is an American-Canadian actress and a former model.  She was Playboy Playmate of the Month for July 1989 but she's probably most famous for her role as Shauni McClain in the television series Baywatch.  She's also a film actress with appearances in The Blob, The Beverly Hillbillies, and Under Siege (which stars Steven f*cking Seagal).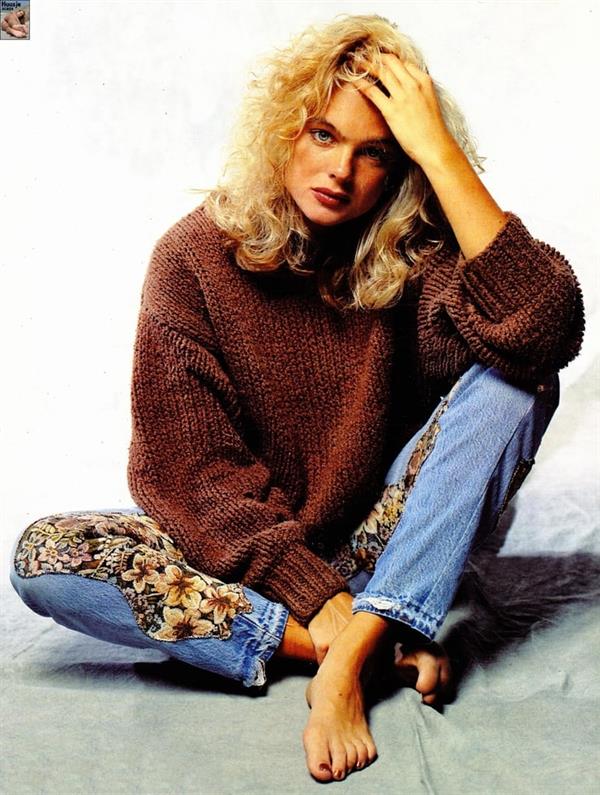 Her Early Life
Is of Ukrainian, Estonian and German descent.  Her mother is of Estonian and German ancestry while her father is of Ukrainian descent.  Her parents had four daughters, Erika being the eldest one, and one son.  She studied at Robert Fulton Junior High and later at Van Nuys High School, from where she completed her schooling.
Career Start
Erika began her acting career at the age of 10, starring in numerous productions for television, film, commercials, and theater.  Her first film role was in the science fiction blockbuster E.T. the Extra-Terrestrial (1982), by the legendary Steven Spielberg.  She was only cast there as 'Pretty Girl'.  You see, Erika was spotted by a talent scout working for Steven Spielberg in a performer's audition showcase.  Erika's mother was very determined for her to have a normal childhood and finish school, so Erika worked a couple of jobs a year throughout childhood and adolescence, until after graduating high school.
Her Film Career
Her first important role was in the sci-fi horror film remake 'The Blob' in 1988.  It was a remake of the 1958 film of the same name.  Her full-time modeling career began in July 1989, when she appeared in an issue of 'Playboy' magazine and it was directly after this that Erika was cast on Baywatch (1989) and stayed there for the first two years.  She then decided to leave the series after it changed direction as she desires to venture out into other avenues and so she began a film career.  Erika starred in such films as Under Siege (1992), The Beverly Hillbillies (1993), Chasers (1994), A Pyromaniac's Love Story (1995), Bordello of Blood (1996), among many others. In 1998, she appeared in four films: 'Captive', One Hot Summer Night', 'The Pandora Project' and 'Charades'.  The next year, she appeared in the films 'Stealth Fighter', 'Final Voyage', and 'Aftershock: Earthquake in New York'.  In 2000, she played the lead role in the sports drama film 'The Opponent'.  It was her solo work of the year. She played a woman who takes up boxing for self-defense after being constantly abused by her boyfriend.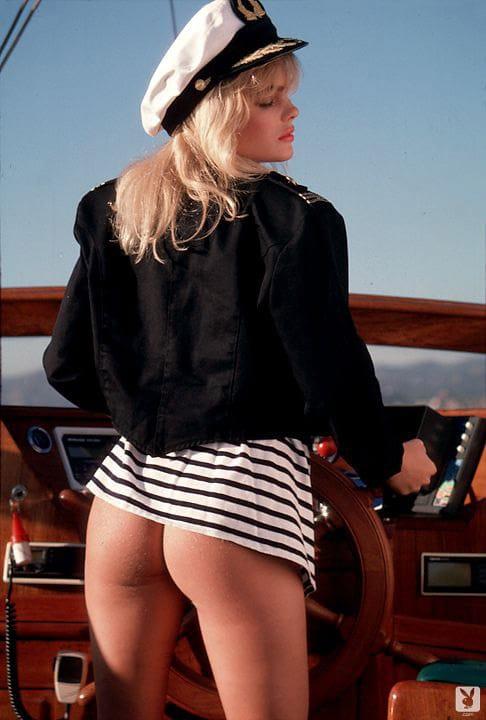 In 2001, she did Snowbound (2001) in Calgary, Alberta, Canada, where she met and fell in love with Roch Daigle, a film technician.
Erica also had a guest-starring role on CSI: Miami in 2010 and another guest role on Desperate Housewives.
Facts and Trivia
Erika is the ex-fiancé of actor William McNamara, her co-star from Chasers (1994).
In 1993, she was engaged to Billy Warlock, her former co-star on Baywatch.  She was also engaged with actor William McNamara, her costar from Chasers.
She married and divorced Philip Goglia and has a daughter named Indyanna.  After six years, they split up and Erika moved back home to the United States with her daughter.
Erika has been teaching acting since 2012 with the Antonio Sabato Jr. Acting Academy, where she serves as Director and to children in recovery for substance abuse and behavioral issues as a form of therapy.
In 2016, Erika is very passionate in her many roles as Mom, Actor, Teacher, Coach, Writer and is a SEE (Spiritual Enrichment Education) student.
In the past, she suffered from an eating disorder that made her underweight.
Her Body Measurements
Erika Eleniak stands 5 feet, 6 inches and had an hourglass 34-24-35 figure in her prime.
Erika Eleniak Photos
Follow her on Instagram for her latest posts.
Also, do check out our Erika Eleniak page for more of her pictures.