British-Indian model Neelam Gill is making waves in the modelling industry.  She is gorgeous, appealing, young, and confident.  We won't be surprised that in the years to come, she'll become one of the most sought models ever.  But how well do we know Gill?  Checkout some of the interesting facts below that you might want to know about this rising bombshell!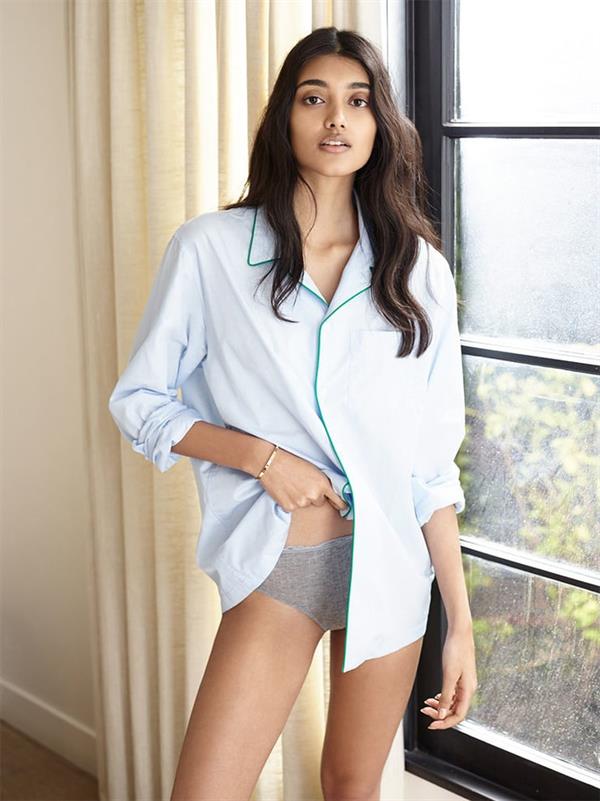 She Was Born In UK In An Indian Family
Gill was born Neelam Johal in Coventry, UK in an Indian family.  Her grandparents are from Punjab, who later settled in UK.  About her modelling career, Gill's parents were not against it, all they wanted her to do was not to let modelling affect her studies.  Once Gill finished her school, she decided to go full time.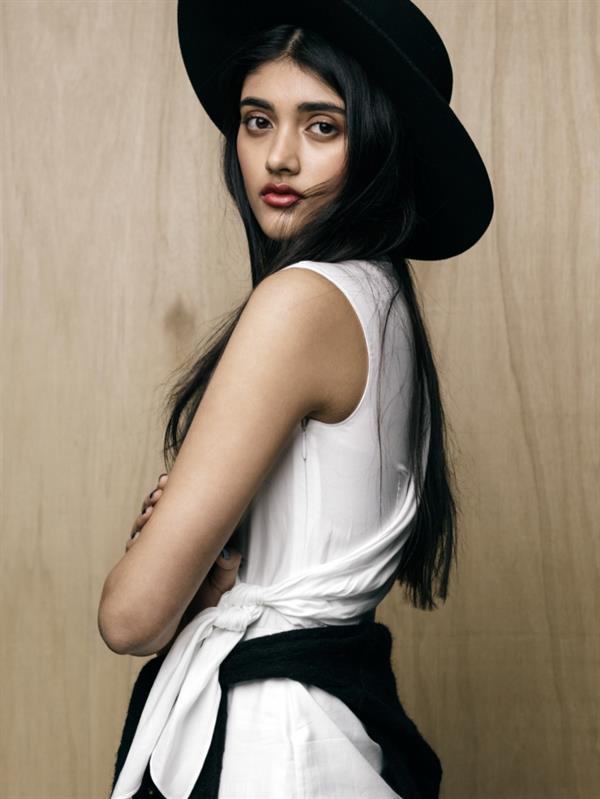 She Is The First Indian Ever To Be Cast In a Burberry Campaign
Gill rose onto modelling world just right in. She made her catwalk debut modelling for Burberry and she went right on to shine.  She is also the first Indian ever to be cast in its campaign ad.  Come to think of it, this was her first job ever!  Such a big achievement for a first modelling gig huh.  The project was so successful that she became an overnight sensation immediately after Burberry!
Nobody seems to know yet much about Gill.  But in an encounter with Elle during the Shrimps show, the young model introduced herself briefly.
"Well, I'm from London . . . I'm with Models One in London and Wilhelmina in New York. I was supposed to go to University this year, but instead, I'm modeling full time…Honestly, I didn't think anything would happen with modeling, so I took a [year off] school just to see how it would go. But now, I've gotten so busy that I've had to defer."

She Never Had Dreams About Becoming A Model
Gill never had big dreams about becoming or working as a model. In fact, she has not spent her life working up to this moment. In an interview with Elle, Gill told: "I'm from Coventry and never thought I'd be a model. I had glasses and braces. I was not one of the hot girls in school. I didn't even tell people in school that I was interested in modeling, or that I'd been scouted, because when people found out, they were like, "What? HER?!"
"There was a joke about me in school: "Oh, Neelam's a model—she's a foot model! Maybe she can be a hand model!", revealed Gill.
But now, Gill is considered really successful in the modeling industry and she's making headlines across different countries. The young model acknowledged her success down to meeting Yorkshire designer Christopher Bailey, who booked her as an exclusive for the show.
"But as I got older and started to wear contact lenses, I got scouted.
"Then at 18 I got a call from my agency saying, 'Burberry wants to see you'.
"I booked a train ticket and got my nails done in hot pink.
"Christopher liked that I was from Coventry and had no clue. He booked me as an exclusive for the show."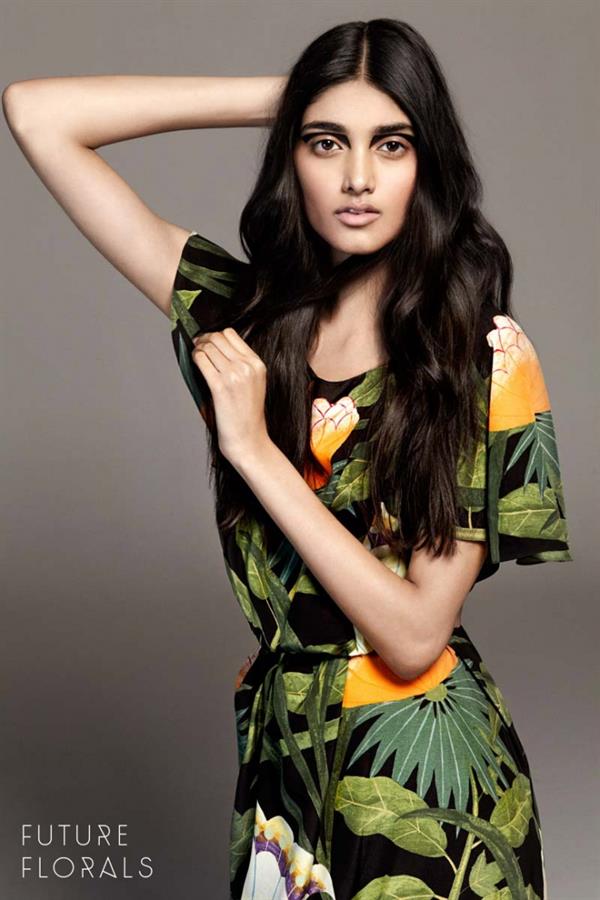 She Was Romantically Linked With Former One Direction Zayn Malik
Gill and One Direction former star Zayn Malik were first linked romantically in 2015.
According to reports, Malik, has fallen for Burberry model and she is already flying to Los Angeles to spend some time with him while he continues to work on his solo album, "To live and die in LA, it's the place to be…" But while things between the two seem to be moving fast, they both have actually been friends since their first meeting months before the rumors, and reportedly hit it off right away.  They met up again one month after their first meeting at the Asian Awards, where the singer picked up an award for Outstanding Contribution to Music.
Gill expressed her thoughts about the singer's award and about his decision of leaving One-D. She was pretty supportive about it for as long as he's happy.   "Zayn's a nice guy, I'm happy he's being honored tonight and I think it will be a great night," she told the reporter. "I can relate to him because we've both been thrown into the industry and I can only imagine how crazy it's been for him. As long as he's happy, I respect that. Whatever he does I'm sure he'll be successful, he's really talented and he's a good guy."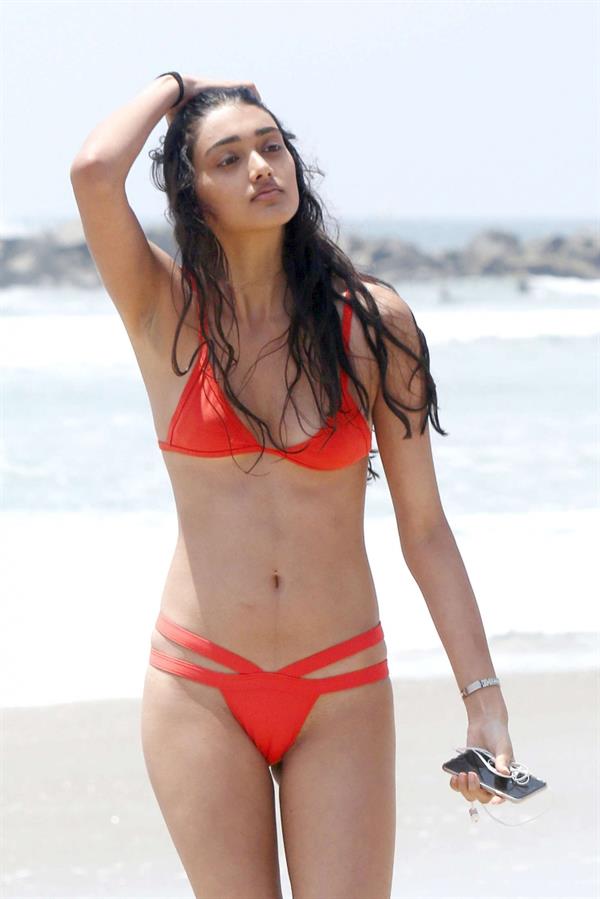 Kanye West Invited Her To Walk In His Adidas Show
Popular singer, rapper, and songwriter Kanye West invited Gill to walk in his Adidas Show during New York Fashion Week.
Speaking of Kanye West, Gill absolutely adores him. When in high school, she worked in retail and saved money for months to be able to buy tickets to see him live.  This is perhaps why she says the most exciting thing she has done so far is a show for Adidas featuring Kanye.  She met the artist, spent time with him and received a great deal from advice from him.
She told Elle:  "He was so nice. I was shocked. He is one of my favorite rappers. And I told him the story of when I was in high school and I worked in retail and I saved up my paychecks for months to buy tickets to see him live."
"And he said, "I know you from the Burberry shows! You're doing such a good job!" He was really, really supportive!"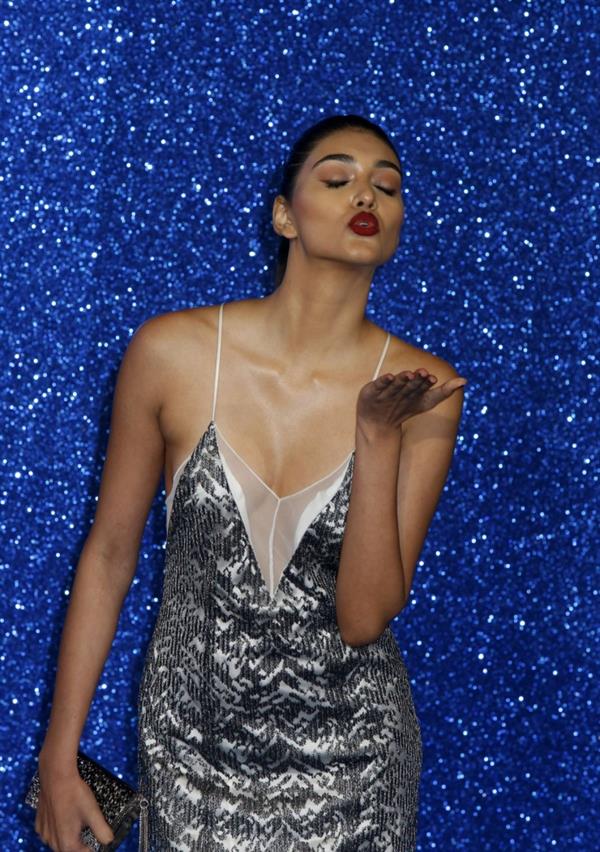 She Loves Literature
English literature was one of the model's strongest subjects in high school. She loves reading books and literature. She also once shared in her interview with Elle her love of music and rap.
"This is the thing—I do love books. But when I say, "I love books," I'm afraid everyone thinks I'm geeky! But there isn't just one side of me. Yes, I love reading and I love literature."
"But I love rap and I love hip hop, too.  The most exciting thing I've done so far this season is Kanye West's Adidas show, because at the after-party, oh my god, it was like, Kanye, Big Sean, Drake! Everyone performed! I almost died."
"I was that excited. And I love trainers as well. I buy them whenever I'm in LA—I buy so many that my luggage is always overweight on the way back. So when I saw the Kanye for Adidas collection during fittings, I was literally asking, "Please can I have these?"
Check out more stunning photos of Neelam Gill below!