Let's talk about Victoria's Secret Angel Alexina Graham. She may be new in the elite group of VS Angels, but her future shines as bright as red red hair.  She's Victoria's Secret's first ever redhead angel,  and she is now joining the ranks of icons like Tyra Banks, and Adriana Lima.  Here's what you need to know about this stunning supermodel.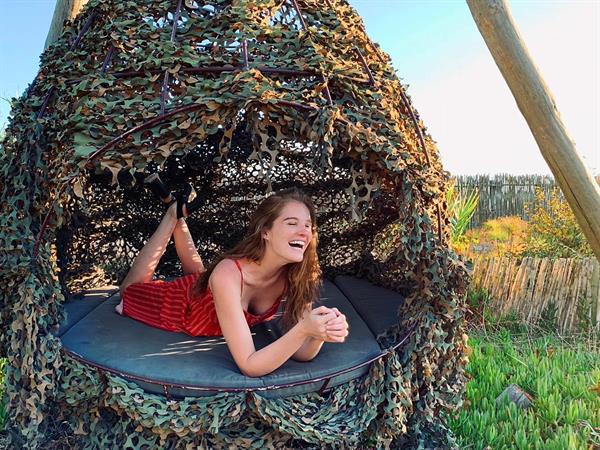 She's A British Beauty
Alexina was born in Worksop, Nottinghamshire. Yes she's a Brit Beauty and she never turns down a cup of tea. "People never think I am British – but I am born and bred!" told the model to Glamour Magazine U.K. "PG tips is the most British thing about me. When I go home, I literally have 6 cups a day. It just doesn't taste the same in New York, you can't get the same right type of milk," she said. "A cup of tea solves everything, if you are happy have a cup of tea, if you are feeling sad have a cup of tea!"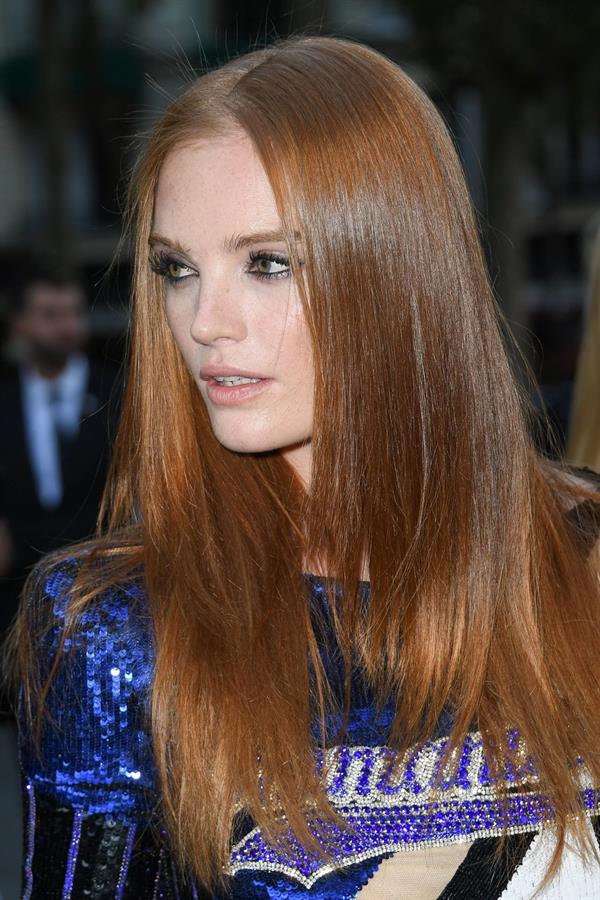 She Has Been Modeling For Over A Decade
Alexina started her career in modeling in 2008 when she was one of the winners of the 2008 Ford modeling contest. She then landed a contract with Maybelline and featured in an editorial for Another Magazine. Since then, she has appeared in Harper's Bazaar Serbia, Teen Bogue, Glamour, Marie Claire Russia, Vogue Italia, WWD, InStlye and more. She also stomped on huge runway stages such as for Emporio Armani, Balmain, and more. One of her most notable runways is the Victoria's Secret Fashion Show.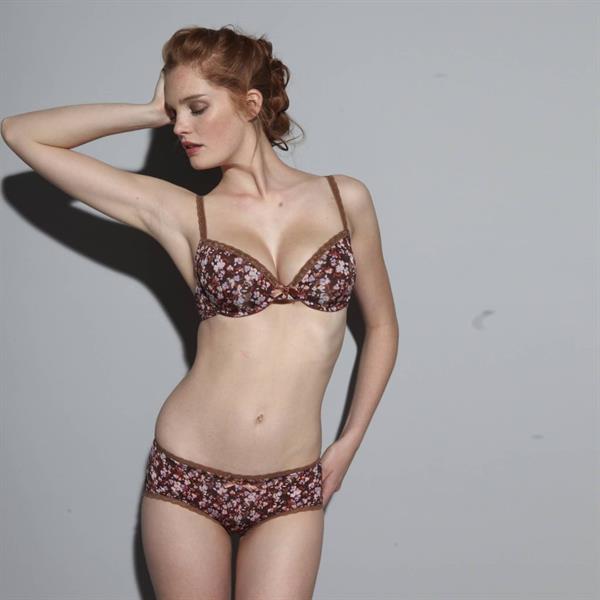 She Is a Ballerina
Before modeling, Alexina trained in ballet while growing up. "I trained in ballet and theatre for 12 years," she told the Glamour magazine. "I started ballet when I was 6 and it really had a massive effect on my confidence – it made a more confident person! It made me into the woman I am today."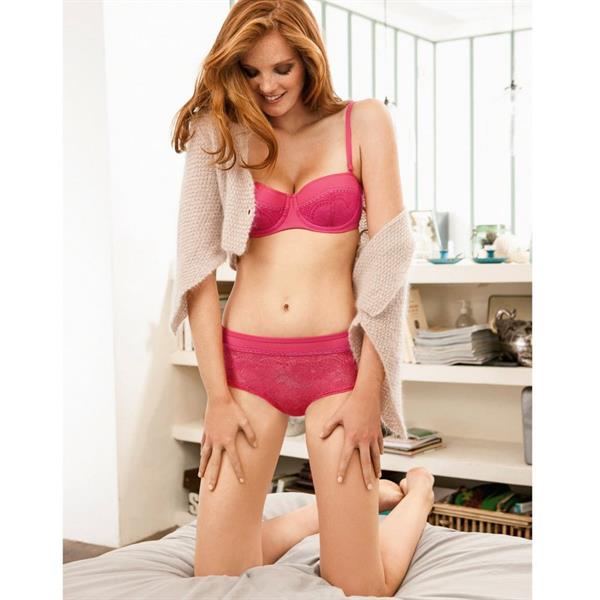 Being An Angel Means A Lot To Her, It Comes With Empowerment
Alexina first got the news that she'll officially become a VS angel in a restaurant in New York when she was at dinner with her best friend.  Like most models would do, she had mixed emotions.  She was excited and emotional.
She told Glamour: "It's very exciting! It still feels so surreal to be honest, I have been working so hard to get to this moment – it's a real mixture of feeling emotional, nervous and excited! I found out when I was having dinner with one of my best friends, just in a restaurant in Soho, New York. My agent sent me a screenshot of an email saying, 'you are joining the VS family in 2019!'
For Alexina, being an Angel means a lot to her.  She said it comes with a lot of empowerment.
"Being a Victoria's Secret's Angel comes with a lot of empowerment," the model continued. "I think for me being a red head VS Angel means I get to put red heads out there more. Being an angel is part of having that media outreach so that I can say to young red head kids, 'you can do anything you want! Nothing is impossible!'"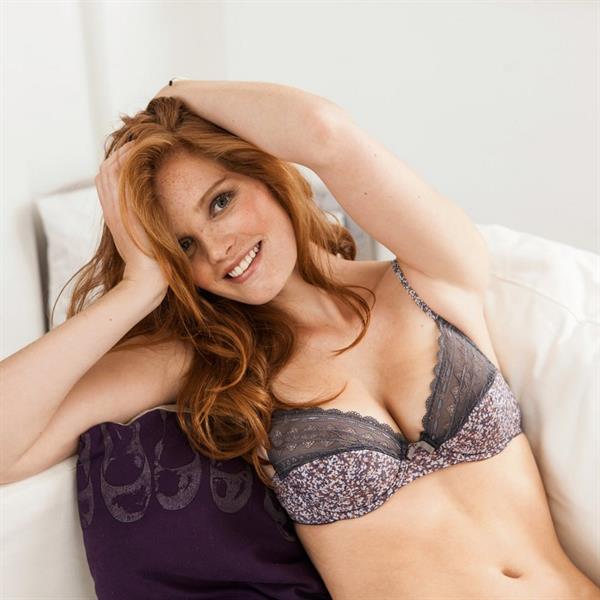 She Was Badly Bullied At School
Alexina is now hitting some of the most high-profile runways in the world, but this star had tough experiences at school.  She said that she was cruelly bullied at school.
Speaking to HELLO! in an exclusive interview, Alexina said: "I was badly bullied at school as a teenager. But it gave me a backbone. I would never cry in front of bullies – it's important to show that you're stronger than them. Bullying in any form is unacceptable."
Using her humor is one way how the young Alexina coped up to ignore trolls.
"I was the class clown and I used my humour a lot as a way to ignore the bullies," she continued. "People who don't even know me will comment on my posts and say I'm boring and have no personality. My mum says: 'They obviously haven't met you because that's not you at all,'" she said, who describes herself as "outgoing and a little bit crazy".
Being a victim herself in such cruelty, she has a message to all young ones who got bullied. And it was really powerful.
"Be confident. Don't listen to what anyone has to say about you," she said to Glamour."Be a powerful woman or man, no matter what! I would also say be kind to people always because you never know where they are going to end up or where they are ganna be. Smile at people and kill them with kindness!"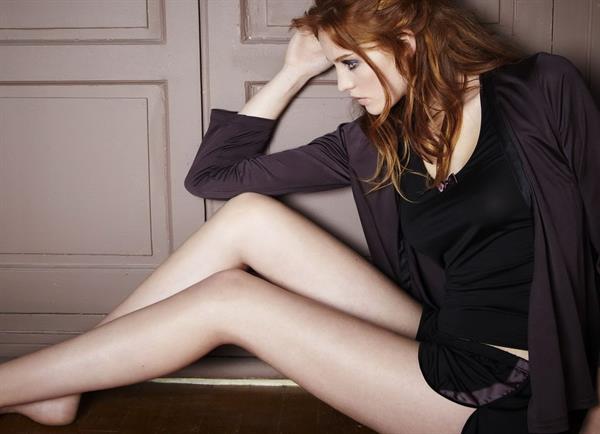 She's Into Intense Boxing
Alexina enjoys working out hard in the gym. She's into Boxing and she's working with a trainer.
"Boxing is my favourite. I have a great professional boxing trainer at a gym in the city and it's really a full on cardio workout. Feels amazing after," Alexina told Russh.
The model previously posted her boxing workout in Instagram and has claimed that it has become a part of her weekly life.
"'Champions aren't made in gyms. Champions are made from Something they have deep inside them; A desire, a dream, a vision' (Muhammad Ali)," she wrote.
"I started working with @1on1knockout around 3 years ago. I told him In 2016 what my workout goals were and he helped me work towards the body I wanted to achieve. I worked my butt off for this. It is hard, I complain a lot, but it's also super rewarding."
"Boxing has become a part of my weekly life, I workout with Kwame 2/3 times a week and it's not just helped get my body stronger but it's also a great sport to positively strengthen my mind. 'There is no shortcut. It takes time to create a better, stronger version of yourself."
Now it's not anymore a surprise how Alexina achieved such a stunning shape.  She's grinding hard.