Her face is just exquisite.  Yup, she possesses one of the most beautiful faces in the fashion world.  Oh, and she also possesses a gracefulness that is not of this world…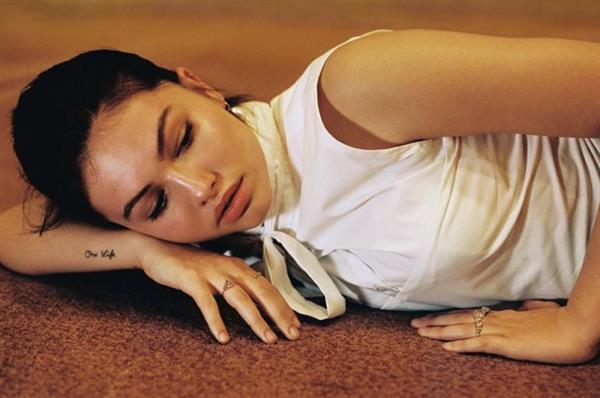 Yup, Thylane Blondeau is truly a sight to behold.  She's amazing in more ways than one.  Oh, and she looks familiar doesn't she?  Yup, because her childhood pictures circulated in the web before.  As a pretty young girl who is destined to conquer the fashion industry someday.  That someday is now, ladies and gentlemen.
Who is Thylane Blondeau?
Thylane is a famous French fashion model and actress.  She is the brand ambassador of L'Oreal Paris and is also quite famous for her role as Gabrielle in the 2015 film Belle et Sebastian.  Thylane has graced the covers of Vogue and Jalouse and was on the number 2 spot of 'The 100 Most Beautiful Faces of 2017'.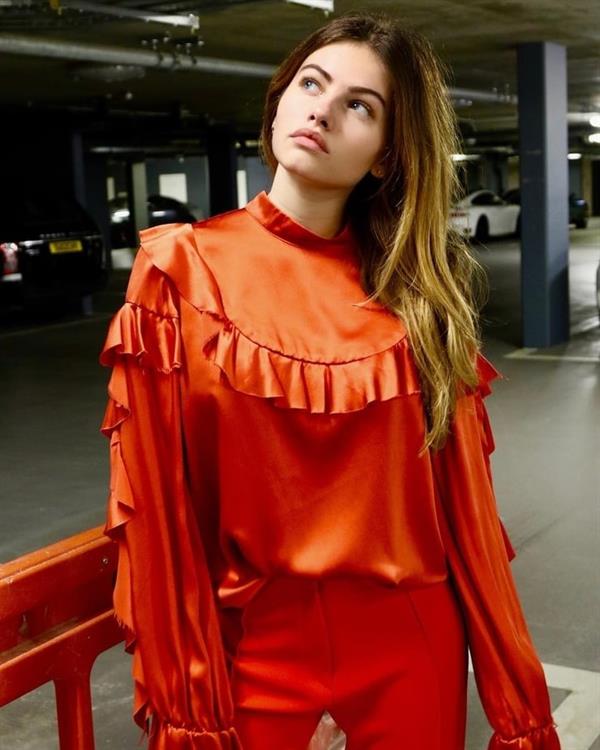 She is currently under representations with IMG Models.
Her Early Life
Thylane Blondeau was born on April 5, 2001, in Aix-en-Provence, France, to celebrity parents.  Her father, Patrick Blondeau, is a former professional footballer, and her mother, Véronika Loubry, is a French TV presenter and actor.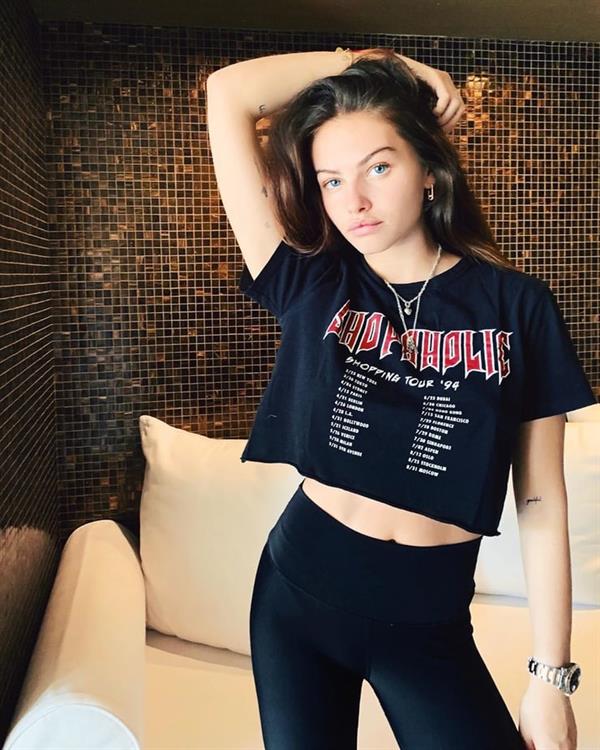 Career Journey
Thylane started modeling at the tender age of 4 in 2005.  She was discovered by ace designer Jean-Paul Gaultier who then hired her to model his kid's wear collections.  She then walked the ramp in Paris and after a few of her photographs surfaced on the internet, she became a national celebrity and was dubbed as "the prettiest girl in the world."
In 2015, she got a contract from IMG Models.  Since then, she has walked the ramp for a number of world-renowned brands, such as 'Tommy Hilfiger' and 'Dolce & Gabbana.'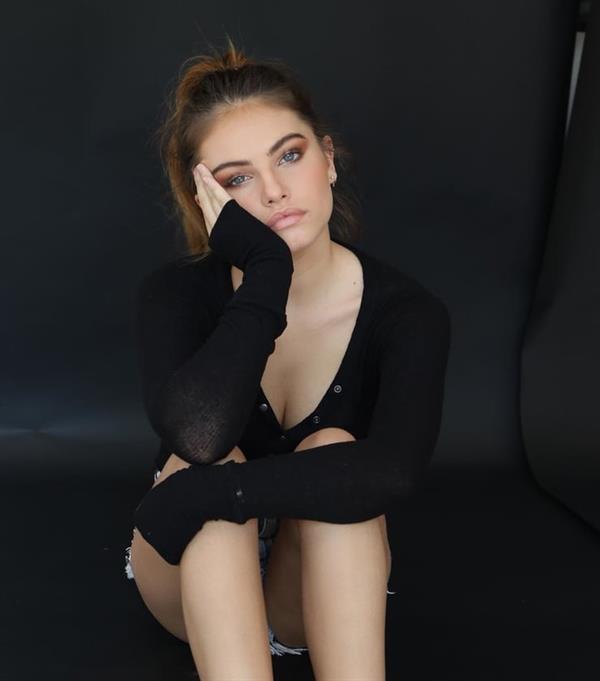 In 2017, she became the face of beauty brand 'L'Oreal Paris' and appeared in their print and TV advertisements.  In 'Dolce & Gabbana's 2017 spring/summer campaign, she walked the ramp alongside supermodels such as Zendaya, Lucky Blue Smith, and Presley Gerber.
Following her debut appearance on the big screen, she was approached for many more films and TV series.  In May 2017, she was photographed on the red carpet of the 'Cannes Film Festival,' which was another indication of her interest in films.
Controversies
Back in 2011, she faced controversy at the tender age of 10.  Her highly sexualized pictures got published on her Facebook fan page account. Later, her mom shuts down the fan page account.  She then stated that she understood why it was shocking to some people.  She added that people were probably shocked by the fact that a kid as young as Thylane wore such an expensive necklace.  Thylane also added that she was a proud mother.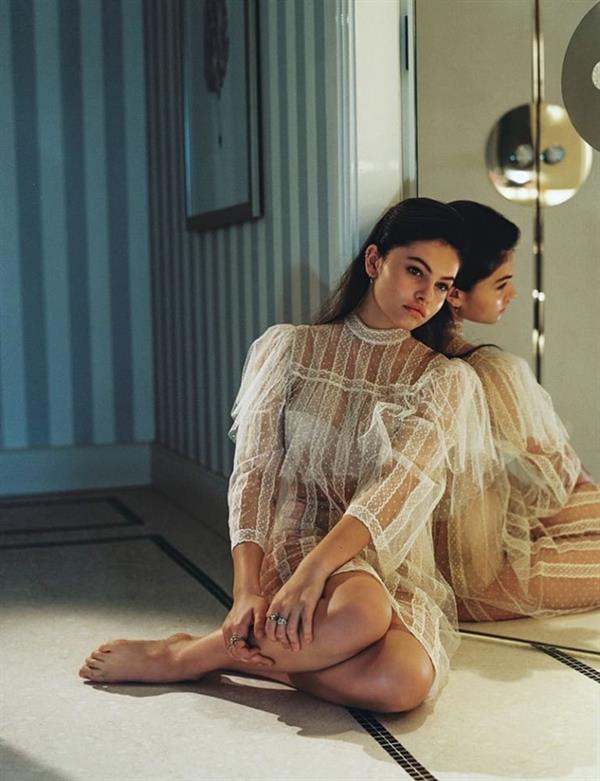 Facts and Trivia
People often compare Thylane to French supermodel and actor Brigitte Bardot, who had also started young.
Her appearance for the French magazine 'Jalouse' was very popular, and the then 13-year-old Thylane was dubbed as the "new Kate Moss."
Thylane has confessed that she is a huge fan of American singer Justin Bieber.
She also idolizes Gigi Hadid and is a close friend of Gigi's sister, Bella Hadid.
She idolizes Angelina Jolie too and wants to work with Johnny Depp.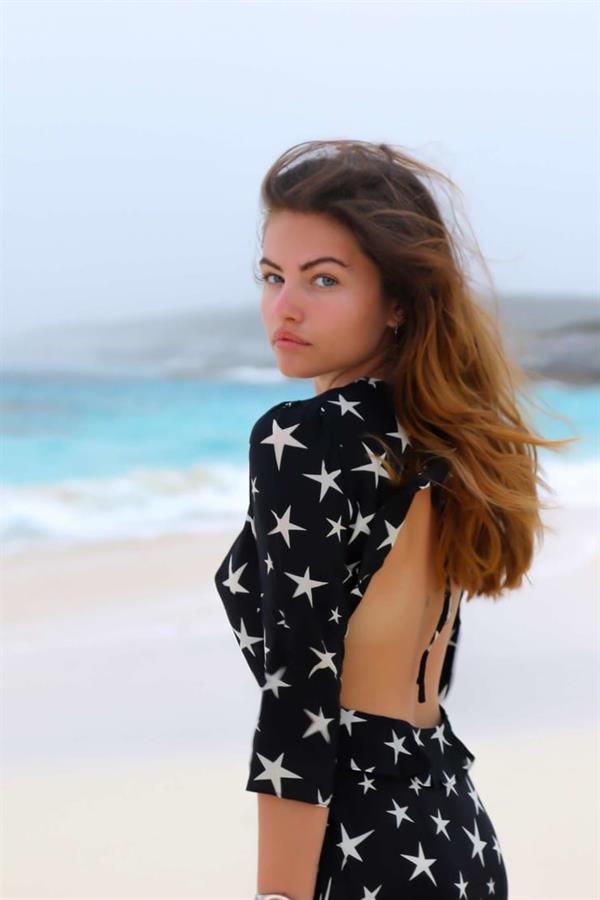 Thylane is currently dating French model Raphael Le Friant.
This beautiful model was number 84 on The 100 Most Beautiful Faces of 2014.  Then at number 28 in 2015, number 5 in 2016, and number 2 in 2017.
Her Body Measurements
Thylane Blondeau stands 5 feet, 6 inches with a 35-24-34 figure.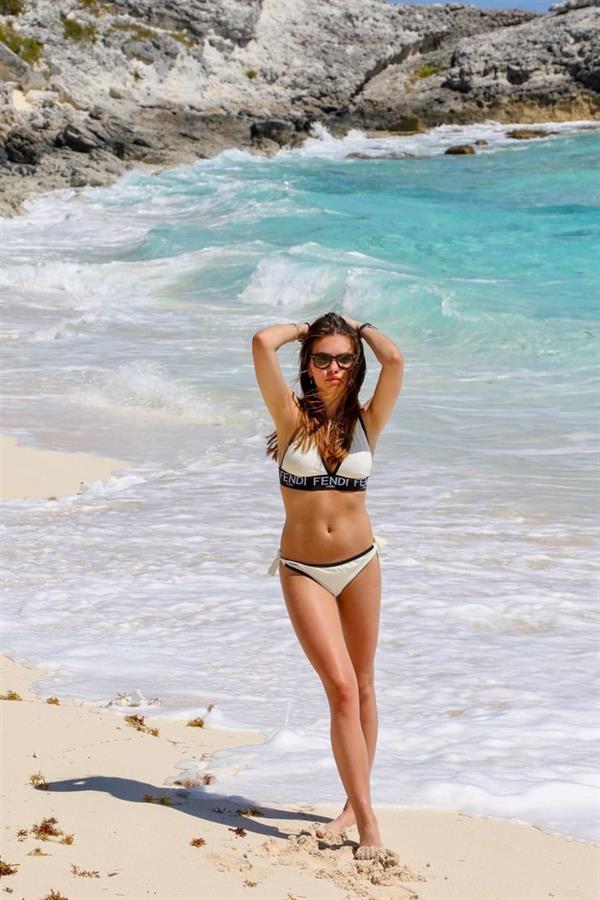 Thylane Blondeau Photos
Join her over 3 million followers on Instagram for her latest lifestyle and modeling posts.
Also, do check her out on our Thylane Blondeau page for more of her gorgeous pictures.