Let's talk about Margot Robbie because we are obsessed with her. We are obsessed with her beauty. we are obsessed with her hair, we are obsessed with pretty much everything about her.  She's one of the most gorgeous actress alive today and she's certainly our new favorite.  Take a look below for more fascinating and interesting facts about the girl of the moment.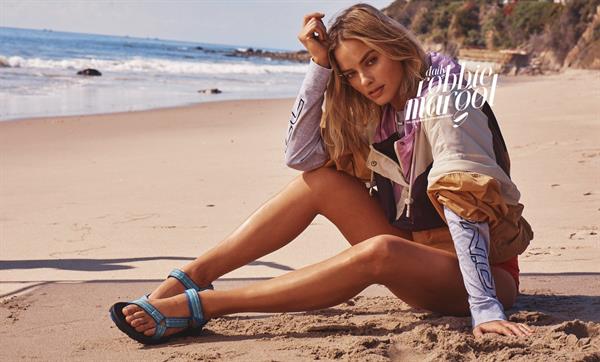 She's From Australia
Born in Australia in 1990, Margot Robbie was raised on her grandparents' farm on the Gold Coast. She was a business-savvy child.  She would make up magic tricks and put them on shows, charging anyone who wanted to know the tricks.
At the age of 10, the young Robbie bought her first surfboard at a garage sale. She would be the "happiest" when she's "surfing or out on the farm hunting wild pigs, or riding around motorbikes."
Robbie later moved to Melbourne to pursue acting. She worked as a subway artist at a Subway in Melbourne as a teen. When she finished her high school, rumor has it she cold-called producers of 'Neighbors', the Australia's longest running soap opera. Somehow, that phone call out-of-the-blue worked. Robbie took a guest role as Donna Freedman, a charming, confident and free spirited young woman. She stayed on 'Neighbours' for about three years.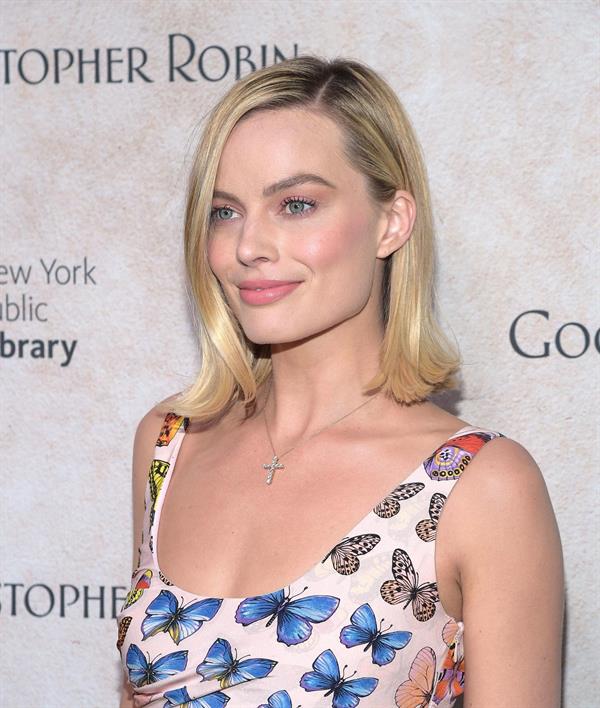 She Attended A Circus School
Robbie was enlisted at a circus school in a trapeze program when she was 8. It may seem like an unlikely skill, but the actress clearly used her circus skills later in the film Suicide Squad for her iconic Harley Quinn role. Her role as Harley Quinn was praised by many around the world and has become one of her most remarkable performance. She was just too perfect for the role that she did not even auditioned for it.
"I actually got offered this one, I didn't audition, which is a real step up as an actor when you can get offered things," she previously said. Clearly, it was meant to be.
At one point, she was also in talks to play trapeze artist Lillian Leitzel in Queen of the Air.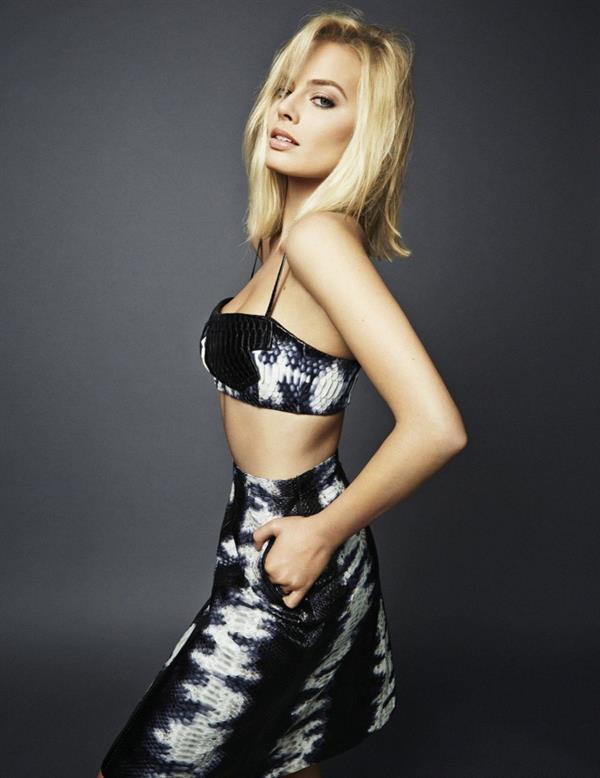 She Worked With A Coach To Perfect Her American Accent
Robbie wanted to perfect her American accent. When she initially tried the American accent, she thought that she could never pursue her career as an actress.
"When I first tried the American accent, for a moment I thought I could never be an actor, because I just could not do it," she told IndieWire.
"But then I thought, "Okay, it'll just be something that I work at until I get it." Someone told me that you could learn to sing, and that there are muscles that if you build, you will sing. So it was like that: I was just going to build these muscles until I could do an American accent."
The Australian actress did not stop until she mastered it. She even worked with a dialogue coach to perfect her American accent.
"I had this brilliant dialect coach in Australia, Anna McCrossin-Owen, and I would just see her as often as I could. I learned all about the muscles and bones, and the structure of your mouth. When we had our first lesson she asked, "Is that voice the front, center, or back valve?" and I had no idea. "Am I resonating through my cheekbones or my forehead or my nose or chest?" No idea. Now she'll just pick a dialect and I can pick where I'm going to resonate from. Now that I've got all the technical training in place it's easy to adapt that foundation to any kind of dialect," explained Robbie.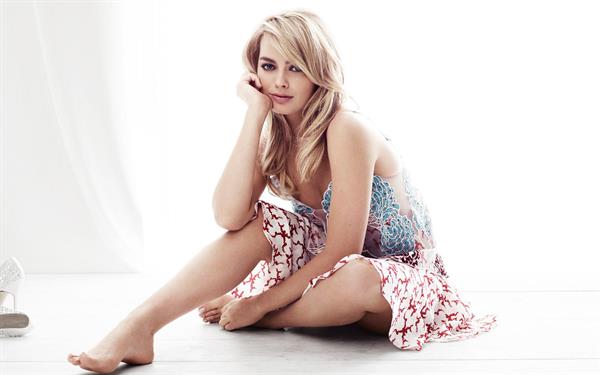 She Moved To America To Continue Her Career As an Actress
In 2011, She found an agent and went to Hollywood. It was a big decision for her but the Australian actress seemed to have a specific game plan of moving to America to further her career.
She once told IndieWire, "When I was planning my move to America I was living in Melbourne working on "Neighbours." I worked on the show for three years, and it was probably a couple months into it when I decided."
"Up until then I had no idea that you could even do acting as a career, or that people could make a living out of it. It was just kind of like this fairy tale sort of life, so once I met people who were doing that as a career and could actually live off it, I started thinking, "Okay, what's the next step?" America's really the furthest you could go, because there's really a limited industry in Australia."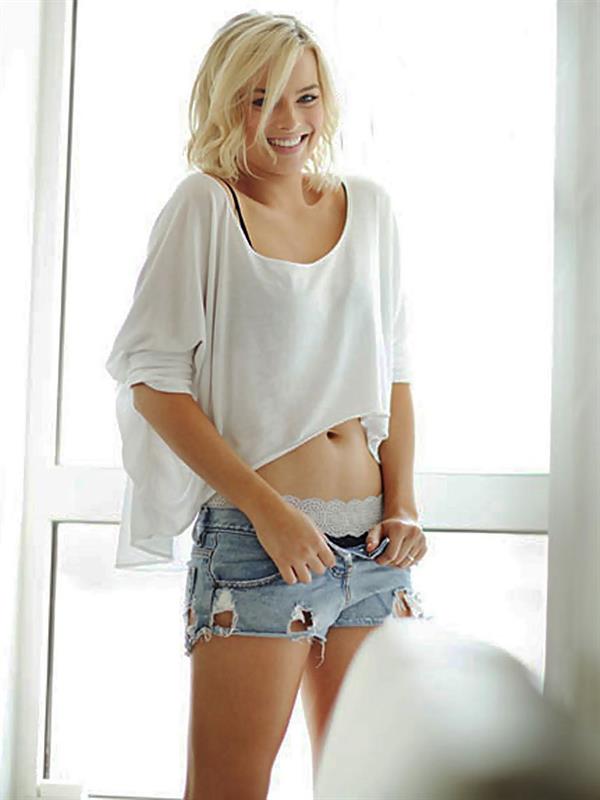 She Rose To Much Fame In The Wolf Of Wallstreet
Robbie then auditioned for TV shows with the major networks. The actress was subsequently cast in British romantic comedy About Time alongside Rachel McAdams and Martin Scorsese's The Wolf of Wall Street. Her portrayal of Jordan Belfort's second "badass" wife Naomi Lapaglia boosted significantly her fame.
Naomi Lapaglia is a fictional character in the movie who is played by Robbie in the movie. The actress was praised for her beauty and impressive performance in the movie which grossed over 2 hundred and 50 million dollars internationally.
Robbie taught us that sometimes you can make your own luck.
"Everyone's like, 'overnight sensation.' It's not overnight. It's years of hard work," Robbie previously told the LA Times.
"I feel so fortunate that everything worked out according to plan. But it definitely was a plan."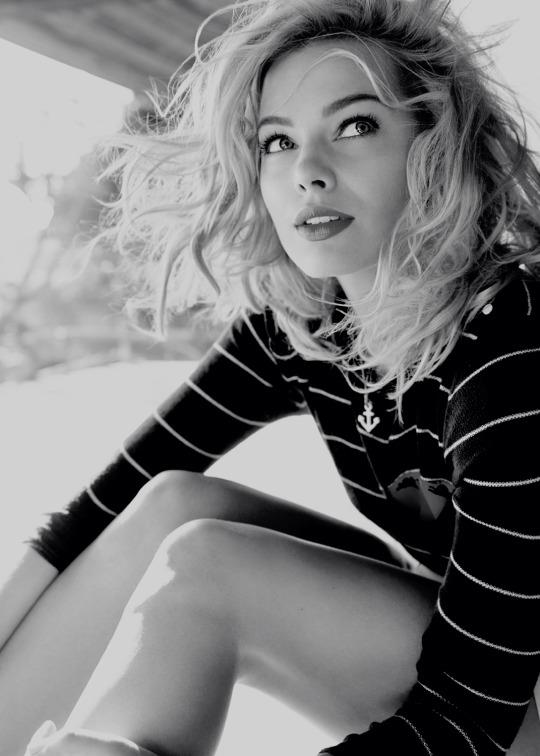 She Slapped Leonardo DiCaprio In The Face
If you wonder how Robbie landed her role in The Wolf of Wall Street which ultimately brought success in her career, she auditioned for it.  And during the audition, the actress slapped Leonardo DiCaprio.  The slapping by the way was not actually planned nor scripted.
"We did this scene where we were having dinner and Leo started to improvise and I had no idea what was going on and I was flailing and trying to keep up and it was terrible," Robbie told the GQ magazine.
"So I thought, I've got moments left in the room, I've got to do something. So for the next scene, which was a fight, I got a little lost in the moment I think because at the end of the scene, I was meant to walk way but instead I slapped him in the face and said, "F*** you!" And there was this stunned silence which probably only lasted three seconds but felt like an eternity and then they all burst out laughing."
"I thought they were going to sue me.  I apologized profusely.  I said, "I'm so sorry" and Leo said, "That was brilliant. Hit me in the face again.""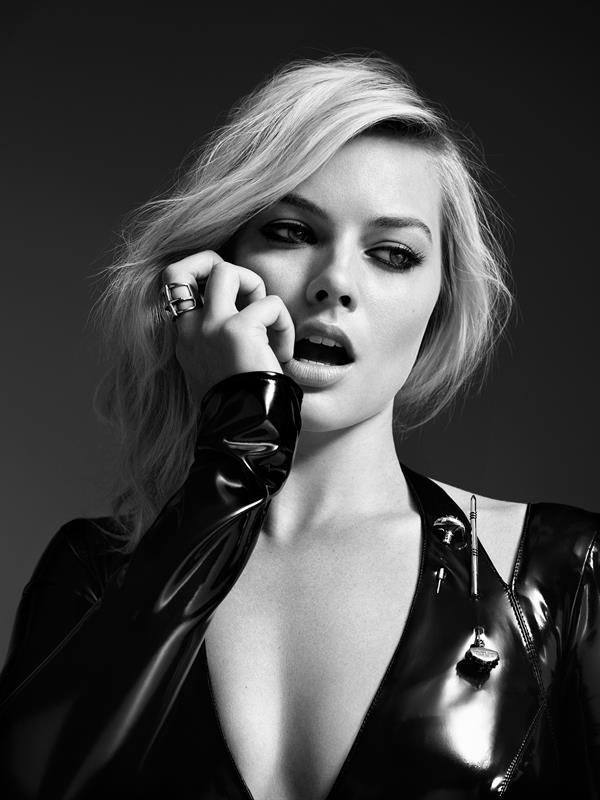 She Is A Hockey Superfan
Robbie is pretty obsessed with hockey. Her team of choice is the New York Rangers.
"I always wanted to play ice hockey back in Australia. I'm not sure why, but we didn't have any ice where I lived. It was very hot, a coastal town," she revealed to MTV about Her unlikely obsession with the sport.
"So, I played field hockey. But then when I moved to America, I was finally able to join a team once I wasn't contracted to a show. When I was contracted to a show, I wasn't able to play. I was living in New York, and the Rangers were my default team. They're the best team ever."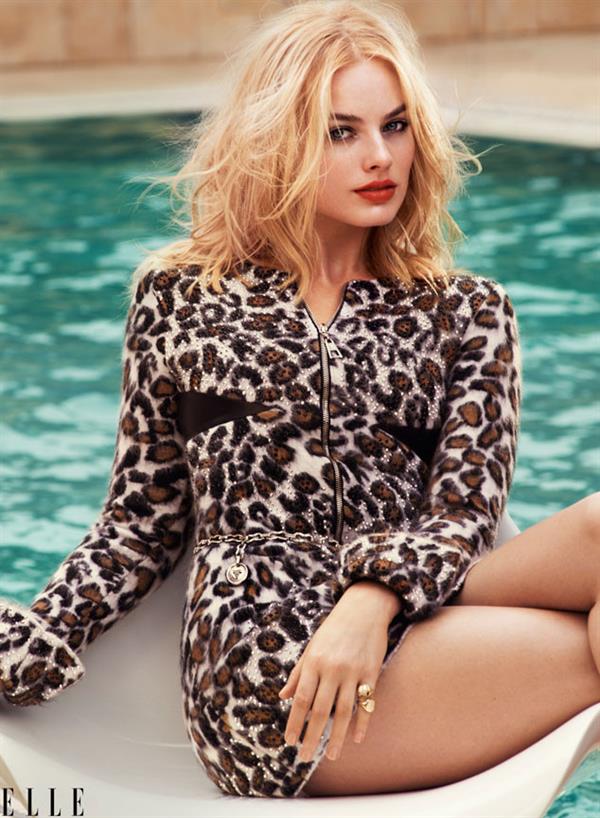 She Has Never Seen A Star Wars Movie In Her Entire Life
This might really be surprising. It's hard to believe that anyone can go their whole life without seeing a single Star Wars movie. It's one of the biggest and most popular franchise that has grossed nearly $10 billion , spanning more than four decades. Robbie has not seen any Star Wars movie in her whole life. Wow! Mind you people, we are not only talking about the new Disney Era Star Wars movies. The actress has not seen any of it in the history of the franchise.
Now that Robbie has been working in the film industry, you might want to think that she must be interested to watch all of the amazing Star Wars movies. But hey, that is something the actress doesn't intend on changing, at least not in the foreseeable future.
"I've never seen any Star Wars (films), and I kind of don't watch it now just because it infuriates people so much. They're like, 'How?! How have you never watched any Star Wars?!' And now, I just want to see how long I can make it (without watching them)," Robbie revealed in a recent interview.
Aww. We still love her anyway.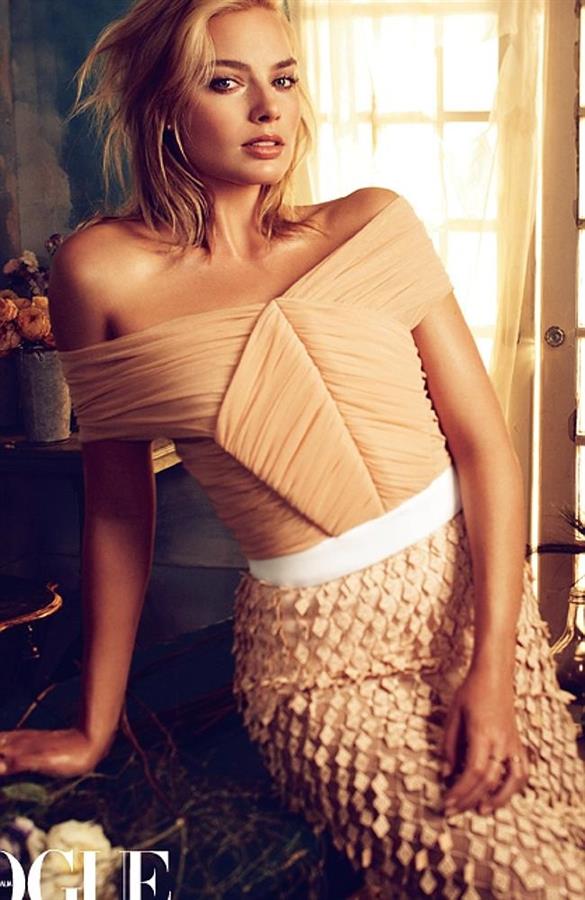 She's Not Pretty Strict On Her Diet
Robbie possessed one of the sexiest bodies on earth. As an actress, there might be a strong pressure of maintaining and keeping her figure fit. But as much as Robbie might be pressured to stick to strict diets, the actress has admitted in the past that she does not have a really good diet.
"I'm not good at moderation", she told Emirates Woman. "I get miserable if I don't eat. I can't just have a salad every day and half a glass of wine every second day. I can't do it."
"I don't have a very good diet. I love beers, fries, burgers, but if I have to get in a bikini then I'll eat carrot sticks for three days. I'm one extreme or the other. Chocolate, waffles and fries are the main food groups that make up my diet."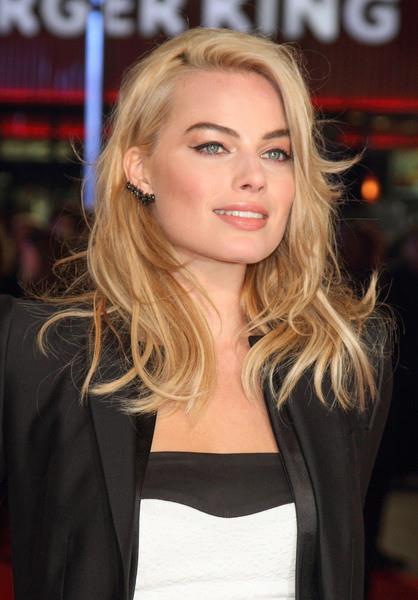 She's Obsessed With Tea
Robbie is pretty obsessed with tea. She drink at least 10 cups of tea in a day. Yeah that's right, at least 10 cups.
"I probably drink at least 10 teas a day. In our family, a cup of tea is the answer to everything," she said to Harper's Bazaar.
"When you walk in, you get offered a cup of tea. If something goes wrong, someone will be like, "I'll make you a cup of tea." If something good happens, they will be like, "Great! We'll make you a cup of tea.""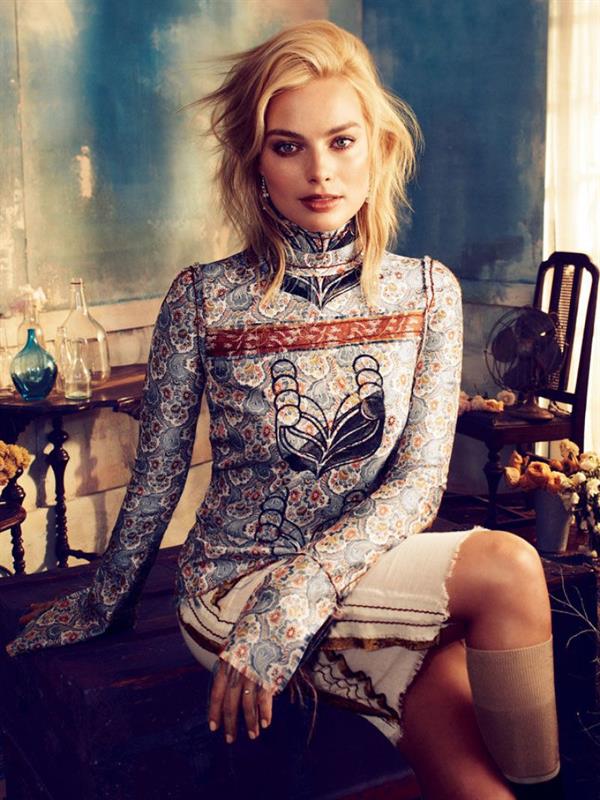 . . . And Beer
Robbie is not only a tea person. It seems that she's also into beer. But she wants it most when she's in the shower or bath.
"When I get home from work, I have a beer shower or a beer bath if I have time."
"I like to have a beer shower—a nice beer in the shower. When I did Whiskey Tango Foxtrot, I was saying, "Oh, my God, I can't wait to go home," and Tina Fey's costume lady was like, "Me too. I can't wait to go home and have a beer shower." I was like, "What's a beer shower?" She said she drinks an ice-cold beer in a boiling-hot bath or shower, and it made her sleep."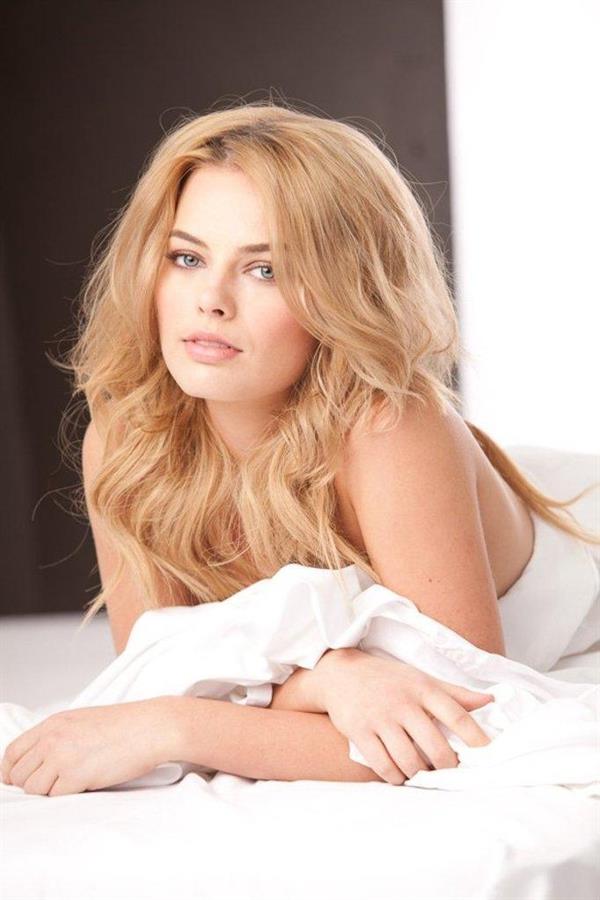 She Does Intense Cardios And Pilates
While Robbie might indulge on her cheat days at times, when it comes to getting a sweat on, the actress puts a real work for it. She loves intense cardio workouts and often combines running with ice hockey training.
Speaking to The Telegraph, the actress said; "I love food, I love wine and I love having a good time with my friends. But I also don't love the feeling of knowing that I don't look my best."
As with most of us, for her, it's a case of "walking the line between having as much fun as possible and continuing to take care of myself," she explained. "Eating well and exercise need to be prevalent in my life so that I can feel my best, but I don't want to dwell on it too much."
Aside from typical cardio workouts, Robbie is also doing Pilates with her trainer.
"If I'm making a conscious effort to exercise, I work with a Pilates trainer on a reformer machine, and that suits me and my body best," she said.