Colors of the world, Spice Up Your Life!  This Timeless Tuesday feature is one of a kind.  You know her.  I'm sure 99 percent of you here know why Geri Halliwell is.  Yup, Ginger Spice to some, but the hottest out of the 5 to many (debatable with Baby Spice, Emma Bunton though)…
Also, a lot of you know that she also worked as a glamour model prior to becoming a pop superstar.  But we won't be talking about that…  Promise.
Who is Geri Halliwell?
Geri is an English pop singer/songwriter, clothes designer, actress, and author.  She became known worldwide in the 1990s as "Ginger Spice," a member of the girl group 'Spice Girls'.  She launched her solo career in 1998 with her debut album Schizophonic, featuring "Bag It Up" and "Look at Me."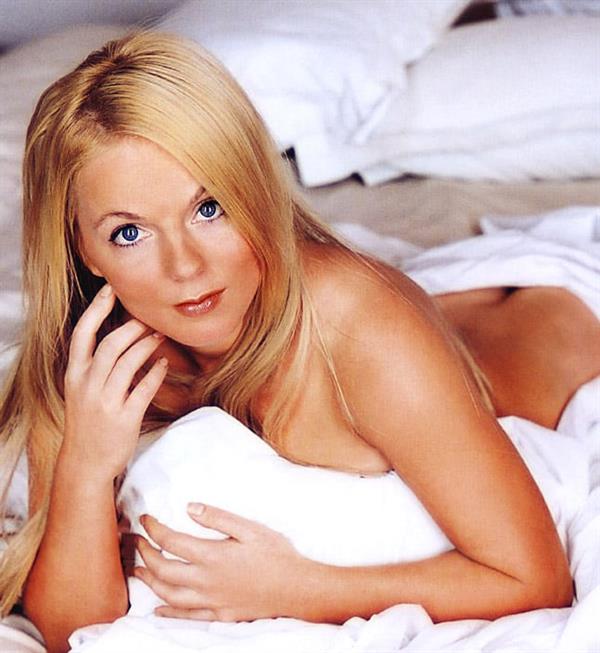 Her Early Life
Geri Halliwell was born on August 6, 1972, in Watford, Hertfordshire, England as Geraldine Estelle Halliwell Hidalgo.  Her father was Swedish and English while her mother is Spanish.  Geri is also the great-granddaughter of the 1930s Mayor of Cordoba in Spain.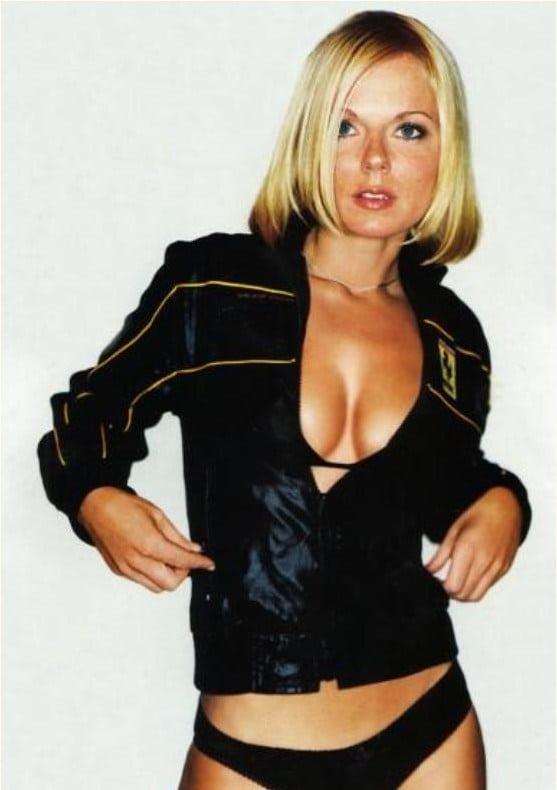 She attended the Watford Grammar School for Girls and later went to the Camden School for Girls.  Before she began her music career, she did various other jobs, including those of a nightclub dancer, TV presenter, and a glamour model.
Career Journey
In 1994, Geri Halliwell became a member of the girl group 'The Spice Girls' that also had Victoria Beckham, Melanie Brown, Emma Bunton, and Melanie Chisholm in its lineup.  They signed to Virgin Records in 1995.  Their debut single, 'Wannabe'. The song became a huge success, topping the charts in numerous countries.  The group went on to release their debut album 'Spice', which was a major hit, topping many charts on the international level.  It has sold over 23 million copies worldwide and is known as one of the best-selling albums of all time.
Their next album 'Spiceworld,' released in 1997, was also a massive success.  It stood at the first position on the UK Albums Chart and in the third position on the US Billboard 200.  It sold nearly 200,000 copies within the first week itself.  Its lead single 'Spice Up Your Life' was a major hit worldwide, peaking at the top five in many countries.  The album was reviewed positively by the critics. In 2000, the band released their next album 'Forever,' which was also a success.
Geri eventually left the group and launched her solo career. Her debut single 'Look at Me' was released in May 1999.  It peaked in the top five in various charts across the world.  Later the same year, she released her debut solo album 'Schizophonic'.  It peaked at the 4th position on the UK Albums Chart and reached the 47th position on the US Billboard 200.
Her next album, 'Scream If You Want to Go Faster' (2001), was also a commercial success, though it didn't do as well as her previous album.  It sold a total of 1.5 million copies. It received mixed to negative reviews.  Its hit single 'It's Raining Men' won the award for International Song of the Year at the 2002 NRJ Music Awards.
Her album 'Passion' was released in 2005, and sold around half a million copies.  She reunited with the Spice Girls in 2007 for a series of concerts.
Outside Music
Apart from music, Geri is also famous for various works as well.  She became the Goodwill Ambassador for the United Nations Population Fund in 1999.  She has also helped spread awareness about HIV/AIDS.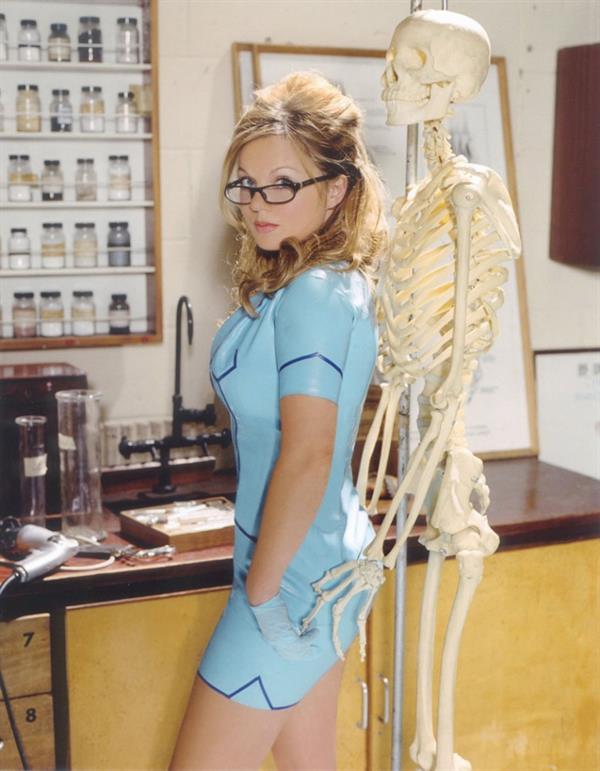 Geri also wrote an autobiography 'If Only' (1999) in which she described her life as a member of the group.  The book became a best-seller, selling more than a million copies in the UK alone.  The profits she earned were donated to a Breast Cancer Charity. She released her second autobiography 'Just for the Record' in 2002.  It was about her rise to fame and her turbulent celebrity lifestyle. Geri also wrote a series of children's books named 'Ugenia Lavender' in 2008.
Facts and Trivia
In 1995, Geri auditioned for a part in Tank Girl (1995), where she met future bandmate, Victoria Beckham. Prior to that, she was a hostess on the Turkish game show "Let's Make A Deal".  Among her many pre-stardom odd jobs was a stint as a cage go-go dancer in a Majorca disco, where she danced largely for rent money so she could stay in Majorca.
In 2006, Geri she welcomed a daughter named Bluebell Madonna with her ex-boyfriend Sacha Gervasi.  In 2015, she married Formula 1 driver Christian Horner.  She and Horner had a son named Montague in 2017.
Gerri is a Winner of the 1997 MTV Video Music Award for Best Dance Video, "Wannabe" and the1997 MTV Europe Music Award for Best Group, Spice Girls.
Her half-sister Karen helped make the infamous Union Jack dress Geri wore to the 1997 Brit Awards.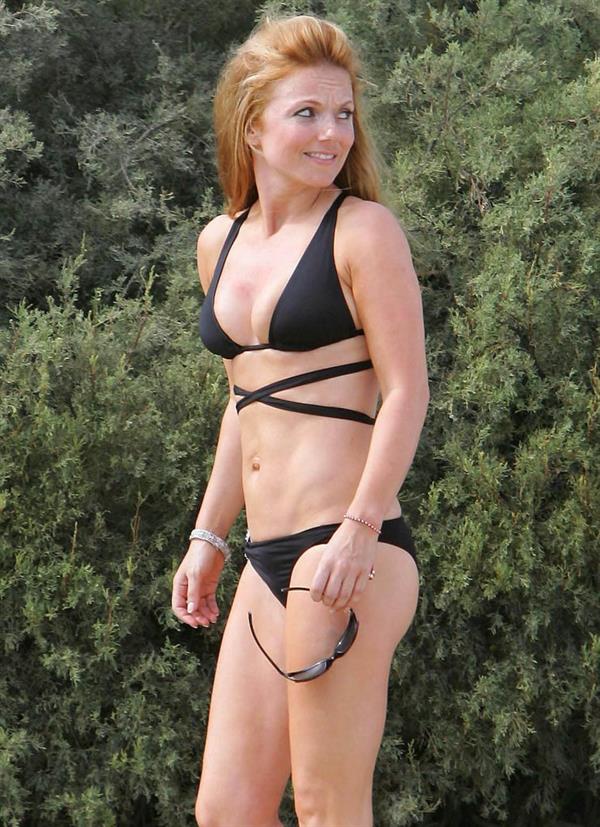 In September 1999 Sotheby's auction house in London featured her extravagant stage costumes, music awards, and personal belongings during her previous incarnation as "Ginger Spice".  The items were part of a two-day celebrity auction with proceeds going to a children's cancer charity.  Her famed Union Jack mini-dress she wore at 1997 Brit Awards fetched the most pounds a whopping $69,340 in American dollars, which she hand-delivered to the Vegas Hard Rock Hotel.
She is friends with singer George Michael, guested in his house for a few months after leaving Spice Girls.
She has two tattoos: One of a panther on the small of her back, and another of a star in between her shoulder blades.
Geri considers Margaret Thatcher as her hero.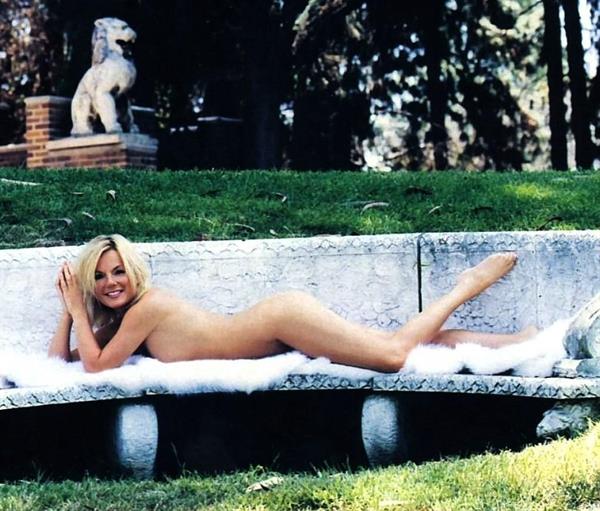 In March 2001, she was banned from driving for six weeks and was ordered to pay a $580 fine and $50 court costs for driving twice the speed limit in Watford, England.
She has also appeared in numerous reality TV shows and documentary films.  Geri also had a voice role in the animated TV series 'Franklin'.  She played a role in the British comedy film 'Fat Slags' in 2004 and a role in the action-comedy 'Crank: High Voltage' in 2009. In 2012, she appeared in another documentary film, 'Viva Forever: The Spice Girls Story'.
Geri was in a relationship with Russell Brand from August to September 2012.
Her Body Measurements
Geri stands 5 feet, 2 inches and possesses a 33-25-34 (30C bra size) figure.
Geri Halliwell Photos
Join her over 1 million followers on Instagram for a daily dose of her.
Also, do visit our Geri Halliwell page for more of her spicy pictures…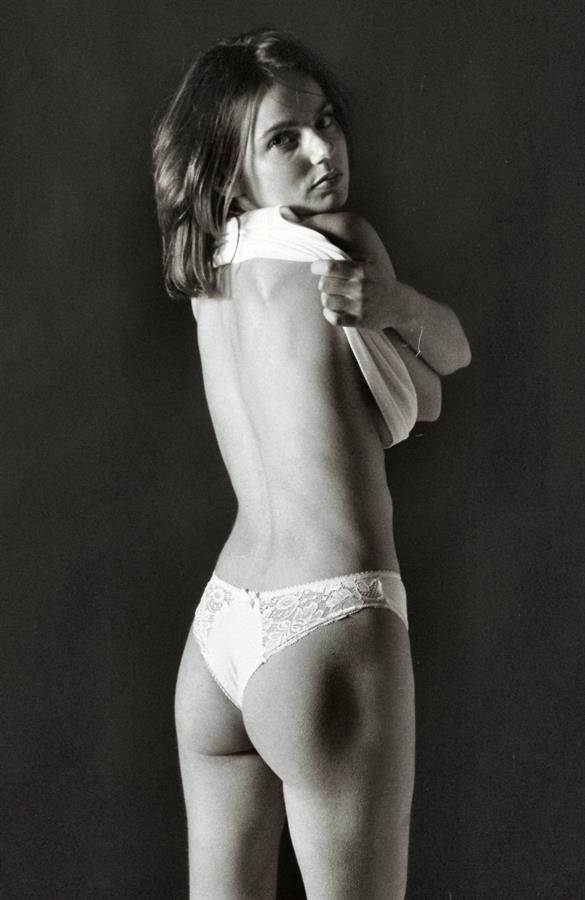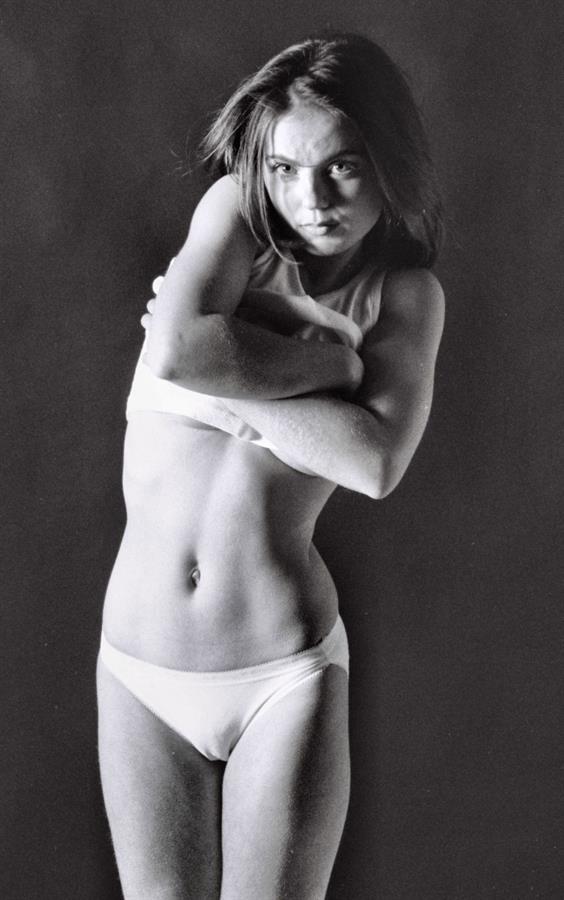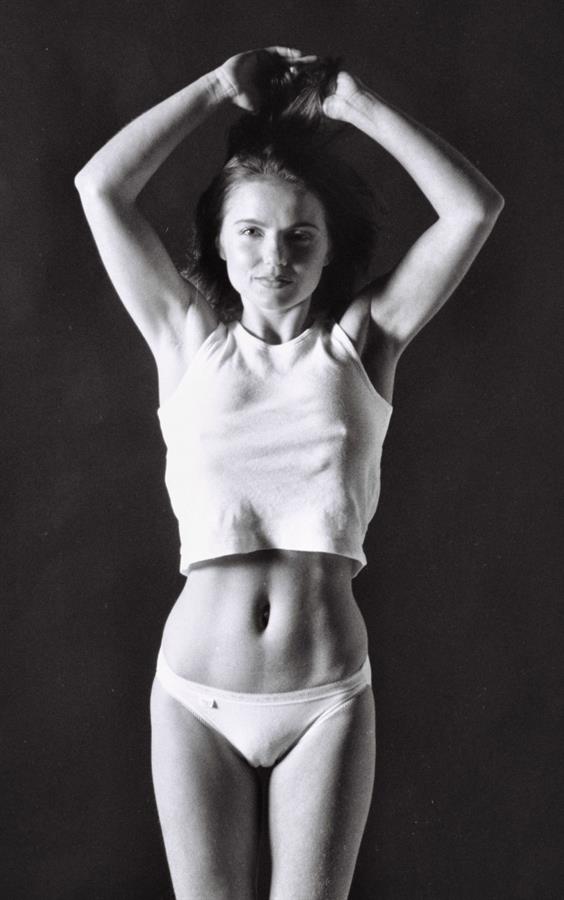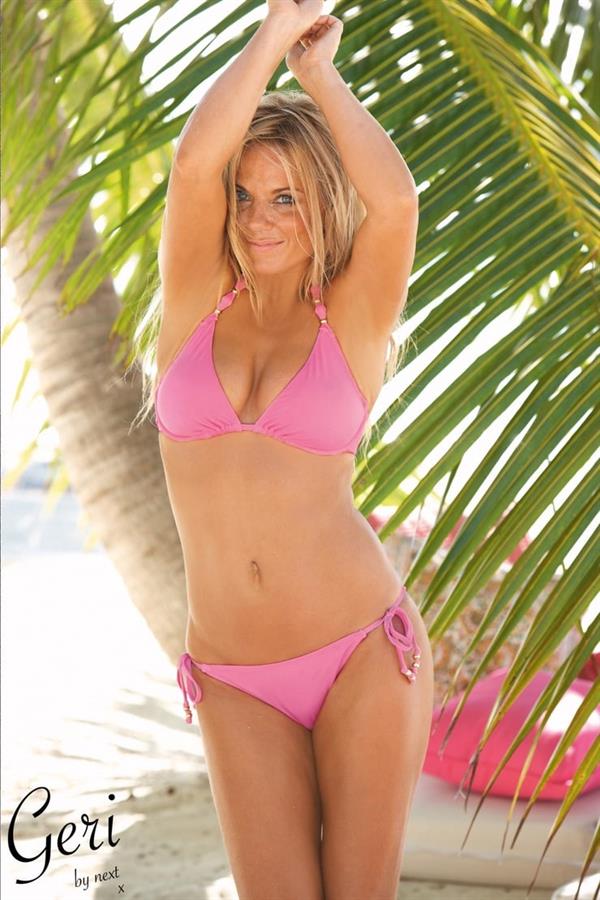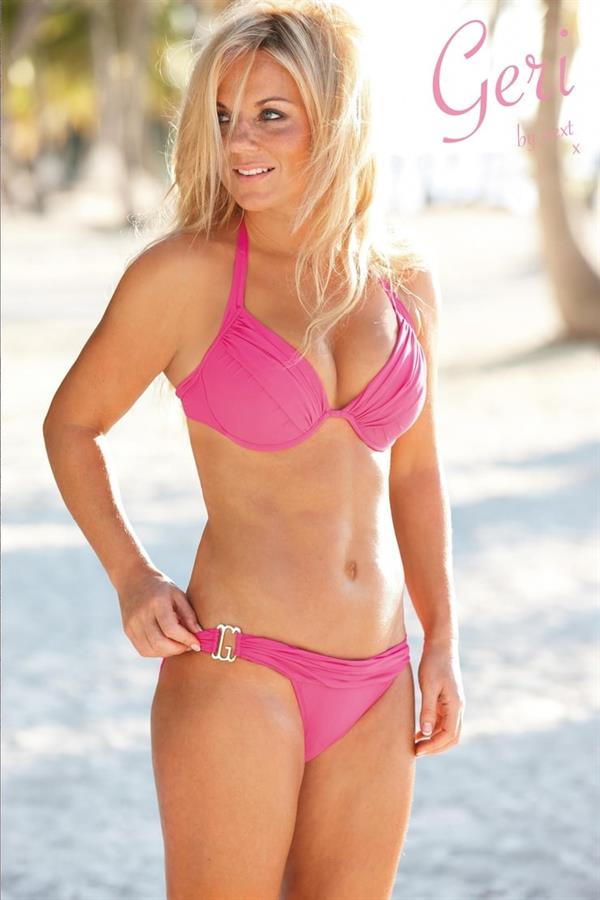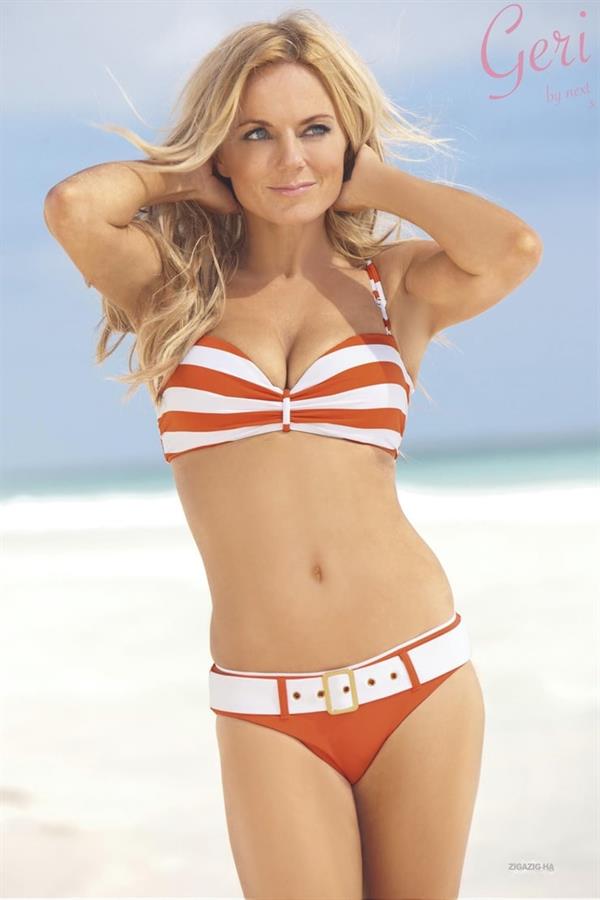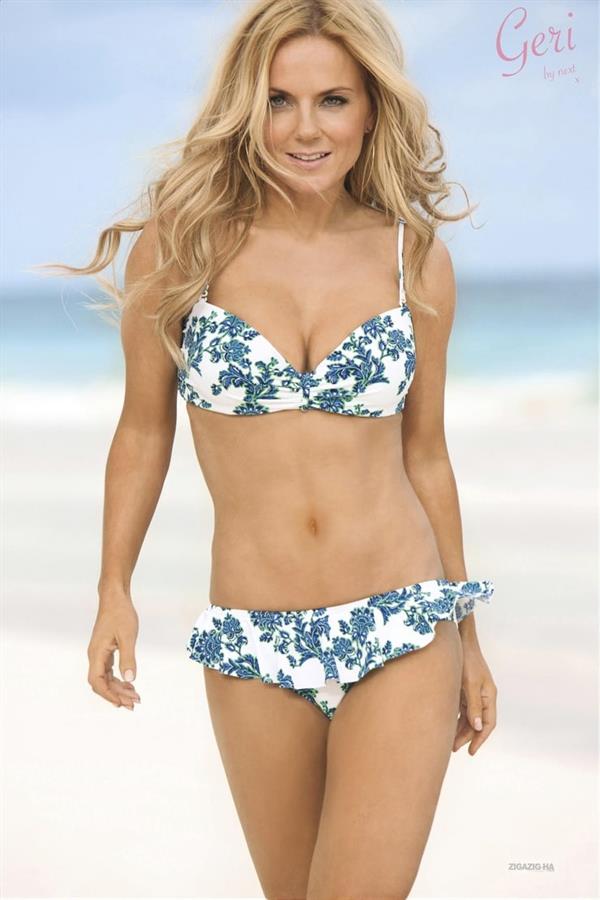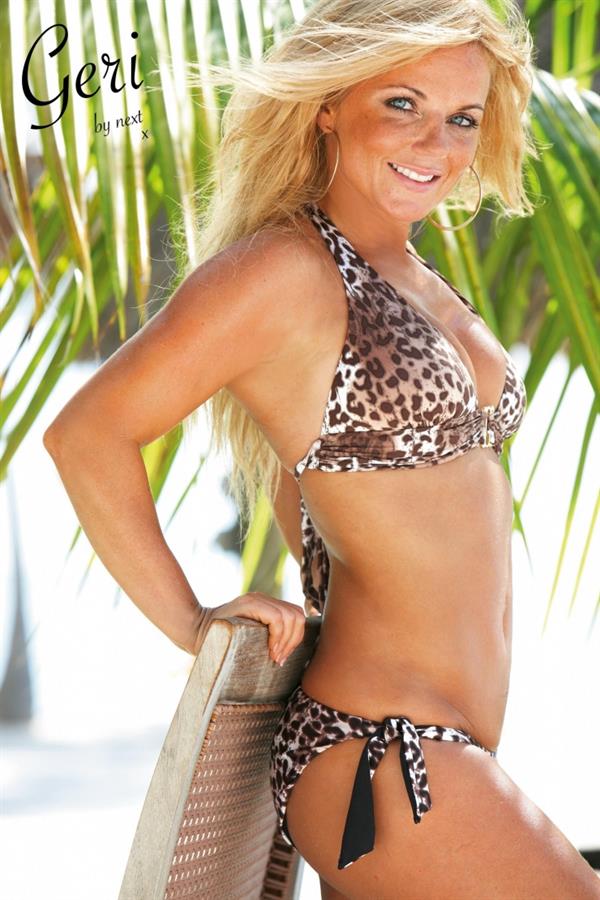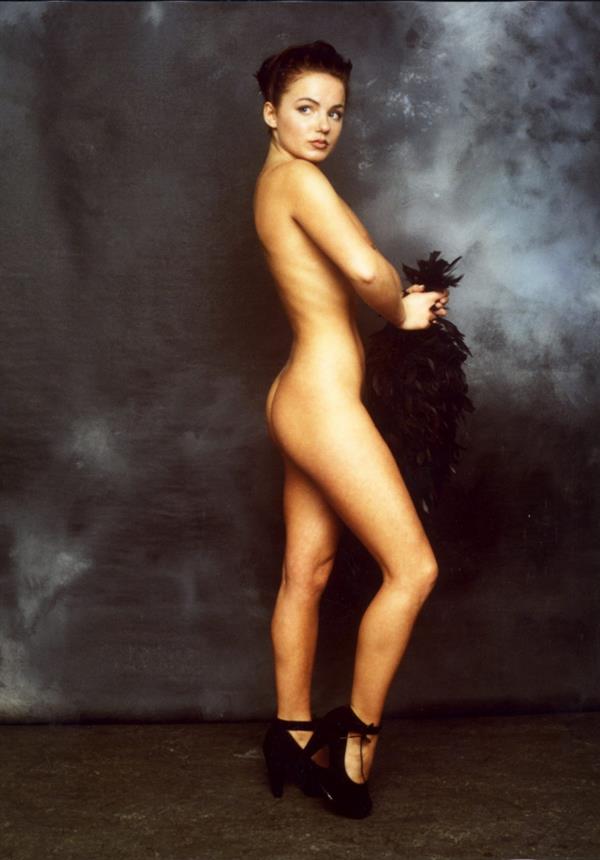 https://www.youtube.com/watch?v=Cz5gpZYUlcA