This young beauty is taking the fashion world by storm. And it's not surprising as she truly has that IT factor.  She's gorgeous, she projects like she owns it, and she sports a stare that can either melt you or freeze you.  Yup, Giselle Norman here is destined to become a fashion icon.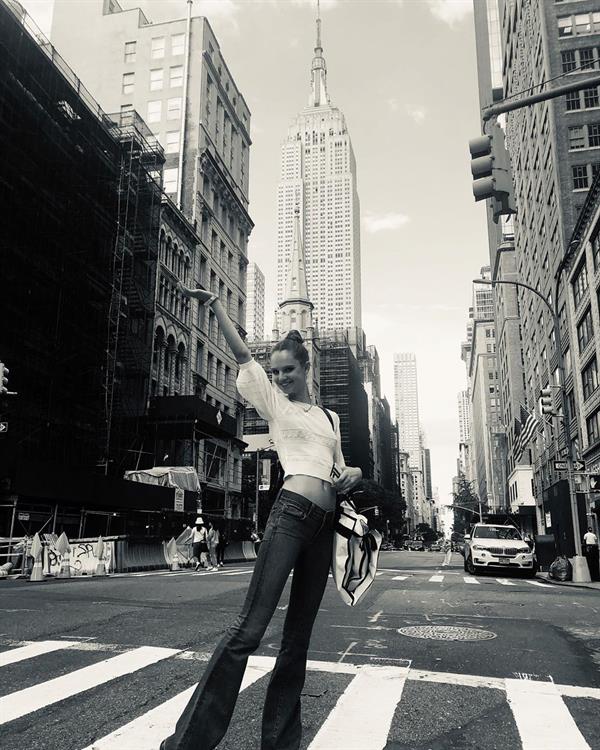 The next Cindy Crawford, according to many…  But really, what she is and will be is the first Giselle Norman.  She's in a class of her own!
Giselle Norman's Story
Giselle is a rising British fashion model from Sussex.  She was discovered by an agent from Strom Management when she was only 14.  And it was in a place where you wouldn't discover supermodels.  Yup…
"My friends and I needed the bathroom, but a restaurant we asked wouldn't let us use theirs.  We were bursting, so crawled through, used the bathroom, and it was when I was crawling back on the way out that I was picked off the ground by an agent at Storm and asked if I'd ever thought of modeling."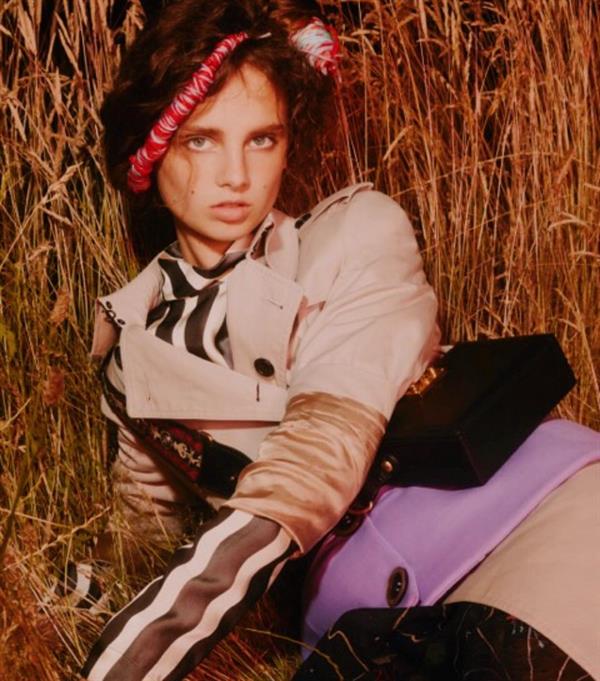 You see, modeling was never a profession that crossed this young lady's mind as she struggled with self-confidence issues, but thanks so Cindy Crawford (who she now shares an agency with), we can all now stare at her lovely and graceful walks and projections.
"I remember walking into my mum's office and saying to her 'Look, I'm really conscious.  Please, can I have them lasered off?'  She didn't even talk to me and continued typing but was getting up a picture of Cindy and said to me 'Do you think she's beautiful?  She's famous for her beauty mark on the side of her lip.'  Ever since then I've thought she is so beautiful and I remember walking into school the next day and being like, 'these moles are beautiful, so shut up!'  I've actually never told anyone that story…"
Career Take Off
Her debut was when she was 17, in 2017 at the JW Anderson's London Fashion Week.  Vogues contributing casting director, Ashley Brokaw, got her for both the opening slot and exclusive.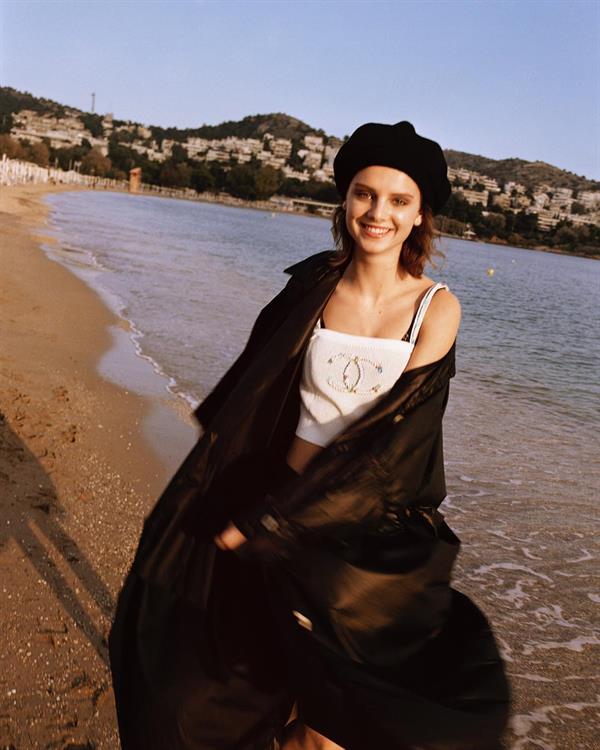 According to Giselle, that experience was quite scary…
"I remember being on that six-hour-long train journey with my mum and her being like, 'Come on, Giselle, get your work out' and I started crying.  It was then that she said 'Right, modeling or school?'  and straight away I was like 'modeling, modeling, modeling.'  I was at the bottom of the class, I didn't know what I was doing, and I enjoy modeling."
Facts and Trivia
Giselle is booke for than 41 different designers during the fall-winter 2019-2020 season.
Like Cindy Crawford, Giselle Norman also has not one, but two moles, placed on each of her cheekbones in a perfectly symmetrical way, exactly 4.5 cm from the edge of her nose.  Yup, that's enough to make her stand out from the crowd of models booked for the Fashion Week.
Giselle is a fan of The Sinner on Netflix.  Yup, she admits, with her sister, binge-watching which was produced by and with the super hottie Jessica Biel.
She comes from the small town of Petworth in West Sussex in England.  A cute country village, which is reminiscent of where lives the character of Kate Winslet in the film The Holiday.
Giselle loves to read and I'll Give You the Sun by Jandy Nelson was her latest book.
One of her greatest inspirations is her godfather who lost his life to a brain tumor.
"…we were very close.  I have many people who inspire me, but the Macmillan nurses were just amazing in their support to him and all of us.  They get my vote.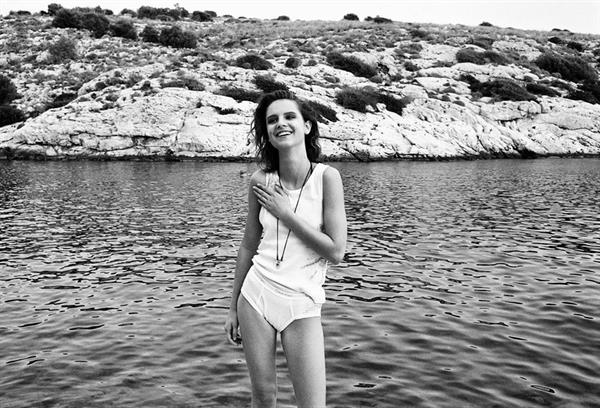 Her weirdest habit is sleeping with eyes half-open.
Her Body Measurements
Giselle stands 5 feet, 9 inches and possesses a 31-25-34 figure.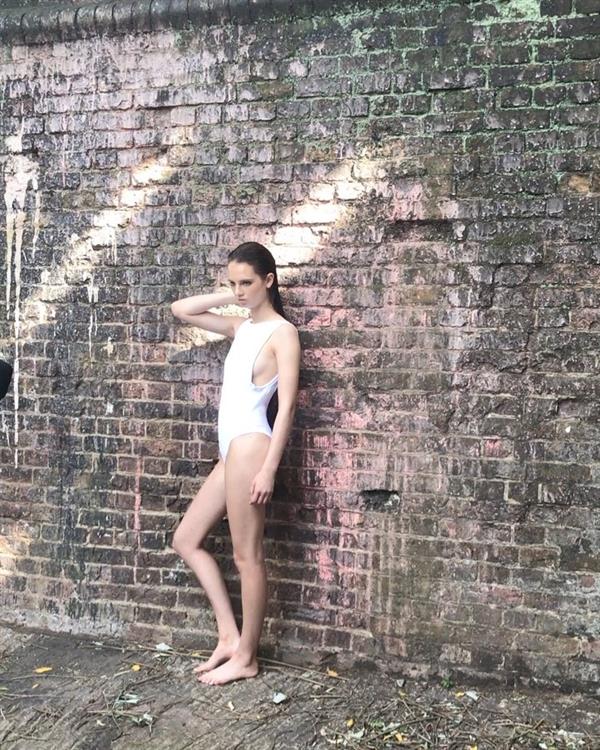 Giselle Norman Photos
Follow Giselle on Instagram for the latest about her.
Also, do check out our Giselle Norman page for more of her.