Saw her again at Netflix's 6 Underground…  And boy, was I reminded of this woman's gorgeousness.  Yup, Melanie Laurent deserves a spot here on our beloved website.  I mean, come on…  Look at her!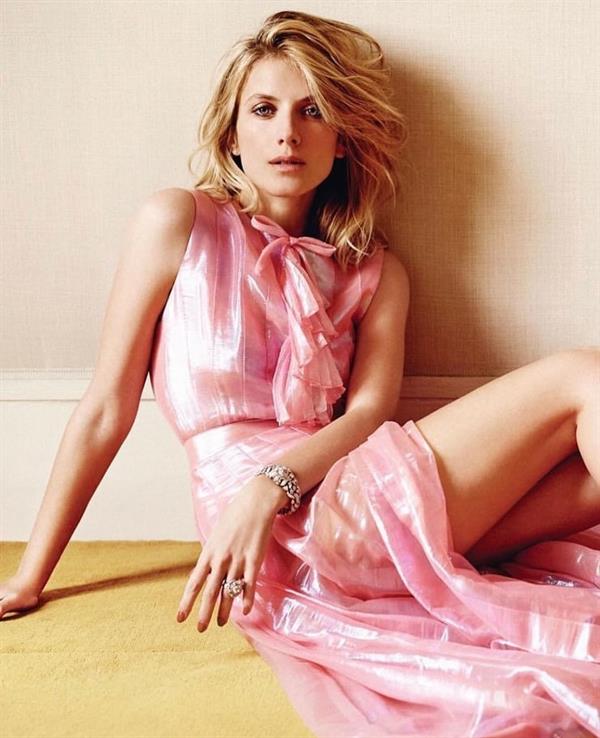 She's got the face, the body, and yeah…  the accent.  She's just so damn sexy that watching her scenes removes your peripheral vision.  You just focus on her.  Because when you see her on-screen, her beauty is all that matters.  Yeah, to me she is that hot.
Who is Melanie Laurent?
Mélanie Laurent is a French actress, singer, pianist, screenwriter, and director.  She is known for her performances in a number of films, including 'I'm Fine, Don't Worry' and 'Inglorious Basterds.'  Born and raised in Paris, France, she entered the film industry with a small role in a Gérard Depardieu co-directed film, 'The Bridge,' which earned her recognition.  She also proved her talent with movies, such as 'Dikkenek,' 'Don't Worry, I'm Fine.'  The Hollywood film 'Inglorious Basterds' brought her accolades and fetched her more opportunities and success. Her performance in the film earned her the Best Actress Award from the Online Film Critics Society. She later branched into direction and singing/recording album. Her 2015 documentary, 'Tomorrow,' fetched the 'César Award for Best Documentary Film.'  Besides films, she has also worked on the stage.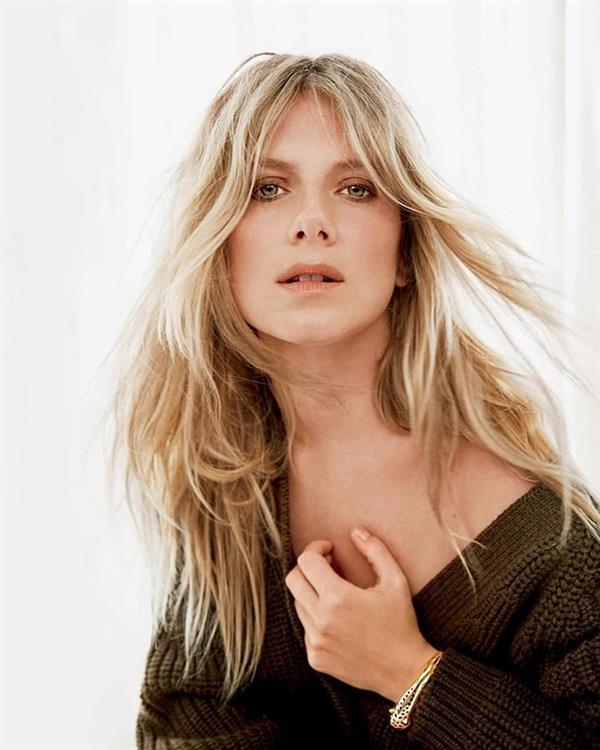 Her Early Life
Mélanie Laurent was born on February 21, 1983, in Paris, France.  Her mother, Annick, is a ballerina and a ballet teacher, while her father, Pierre Laurent, is a voice-over actor, known as the voice of 'Ned Flander's' character in the French version of 'The Simpsons.' She has both Sephardi Jewish (from Tunisia) and Ashkenazi Jewish (from Poland) ancestry.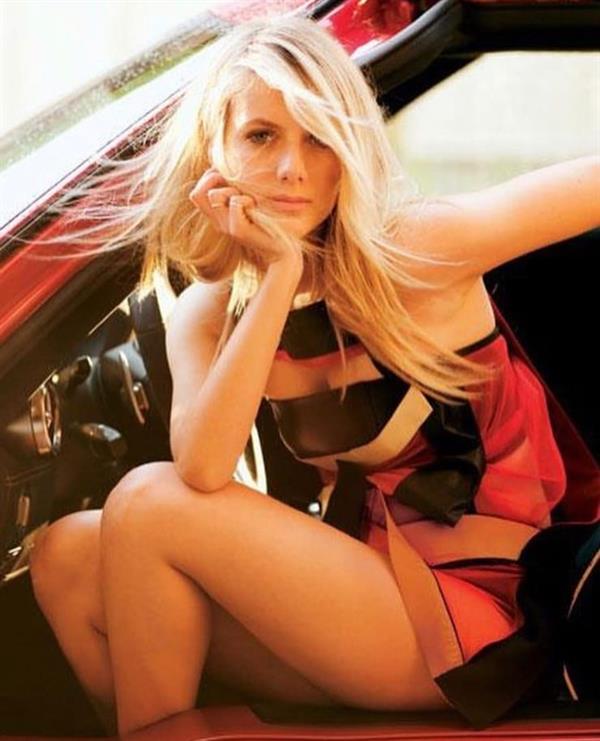 Career Journey
In 1998, when she accompanied her friend to the set of 'Asterix & Obelix,' actor Gérard Depardieu asked her if she would be interested in working in films.  At the age of 16, she got a small part of 'Lisbeth Daboval,' the daughter of the protagonist, in Depardieu co-directed film, 'The Bridge' (1999).
At the beginning of her career, she played minor roles in such films as 'Summer Things,' 'Rice Rhapsody,' 'Days of Glory,' and 'The Beat That My Heart Skipped.'
She got the real breakthrough in the French mainstream cinema with Philippe Lioret's 2006 movie, 'Don't Worry, I'm Fine,' in which she played the role of a 19-year-old who yearned for her lost twin brother.  In the same year, Melanie appeared in another movie, 'Dikkenek,' which also fetched her admiration. After featuring in 'Le tueur' and 'Hidden Love' in 2007, she received a nomination for her work in 'La Chambre des Morts.' Melanie also got critical praise for her 2008 comedy-drama 'Paris.'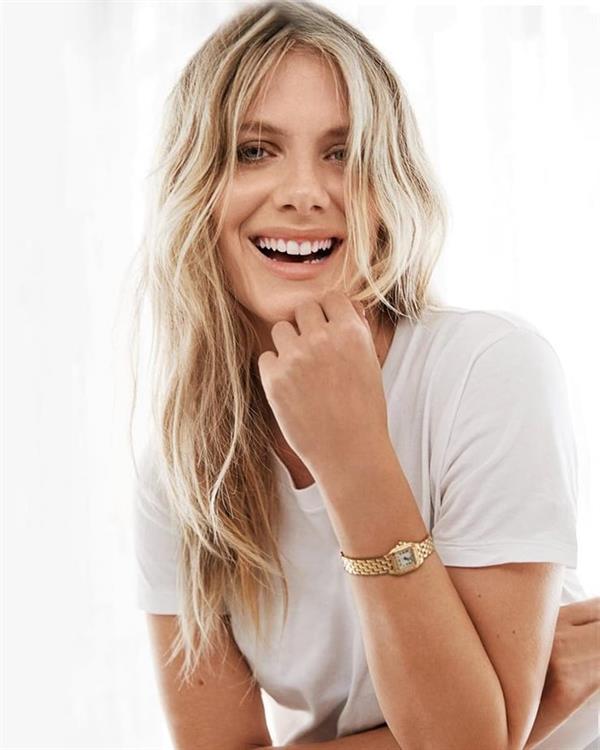 Melanie made her directorial debut in 2008 with a seven-minute short film 'De moins en moins.'  Her next short film, 'A ses pieds,' was a part of the series of short films, 'X Femmes,' shown on the French TV channel 'Canal +' in October 2008.
In 2009, she got a break in Hollywood in Quentin Tarantino's mega-hit 'Inglorious Basterds,' in which she appeared in the role of a Parisian 'Shosanna Dreyfus.'  The film was a huge commercial success and earned over $321 million worldwide.  This role opened the doors of Hollywood mainstream cinema for her.
She co-wrote and planned to direct a feature film, 'Putain de pluie!' but it got postponed due to her engagement in 'Inglorious Basterds.'  Also in 2009, Melanie played the role of a violinist in the comedy-drama 'Le Concert.'  In the same year, she also played the host at the opening and closing ceremonies of the '64th Cannes Film Festival.'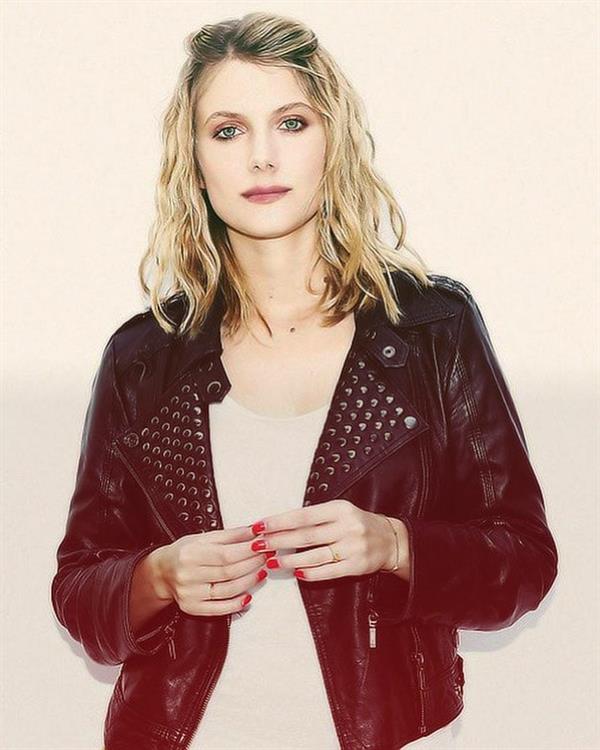 Her role as a gentile nurse 'Annette Monod,' in 2010 French film 'The Round-Up' fetched her appreciation.
Melanie's first directorial feature film was 'The Adopted' (2011); it was also co-written by her.
While playing the role of a violinist in 'Le Concert,' Melanie began working on her debut music album, but later discarded it.  In May 2011, she released her first studio album, 'En T'Attendant'.  The album reached number 35 on the 'French Album Charts.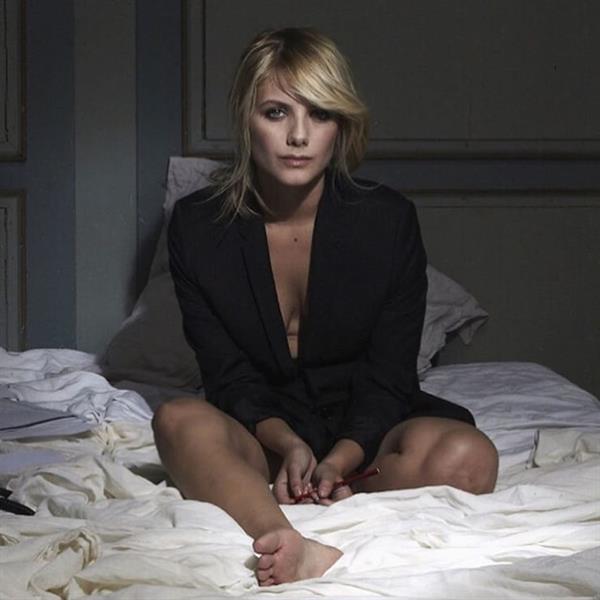 Her next Hollywood movie was 'Beginners' (2011), where she starred alongside Ewan McGregor and Christopher Plummer. Then she appeared opposite Jeremy Irons in, a Bille Augustus' drama film, 'Night Train to Lisbon' (2013).
Melanie also appeared in 2013's hugely successful ($351 million) film 'Now You See Me,' which was directed by Louis Leterrier.  Her Canadian-Spanish psychological thriller movie, 'Enemy,' was screened at the '2013 Toronto International Film Festival.'  In 2014, she appeared in 'Aloft.'  She worked as a voice-over actor for the French versions of animated films, 'Epic' and 'Inside Out.'
Her second directorial film, again a French drama, 'Respire' (2014), was screened at the '2014 Cannes Film Festival,' and was well-appreciated.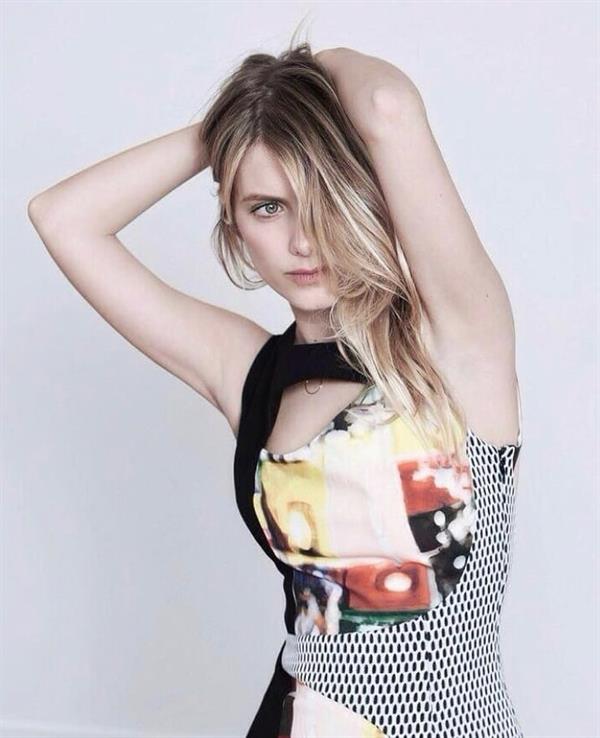 In the French drama film of 2015, 'Booemerang,' she was paired opposite Laurent Lafitte.  This was followed by Angelina Jolie's romantic drama 'By the Sea' (2015), in which Melanie played the role of 'Léa'.
Also in 2015, she co-directed a documentary, 'Tomorrow'.  Her debut English-language directorial film, 'Galveston' was based on a novel by Nic Pizzolatto.  It starred Ben Foster and Elle Fanning and released in 2018.
Awards & Achievements
Her work in the 2006 film 'Don't Worry, I'm Fine,' won her 'César Award for Most Promising Actress,' and 'Romy Schneider' and 'Jean Gabin Prizes for Most Promising Actress.' Laurent was awarded 'E'toiles d'Or for Best Female Newcomer,' for her performance in 'Dikkenek,' (2006).
She was nominated for the 'Lumiéres Award' for 'Best Actress' for her performance in 'La Chambre des Morts.'  Melanie's portrayal of 'Shosanna' in 'Inglorious Basterds' won her 'Austin Film Critics Association Award for Best Actress,' 'Online Film Critics' Awards for Best Actress,' and nominations for 'Detroit Film Critics Society Awards,' 'Empire Awards for Best Actress,' and 'Saturn Award for Best Actress.'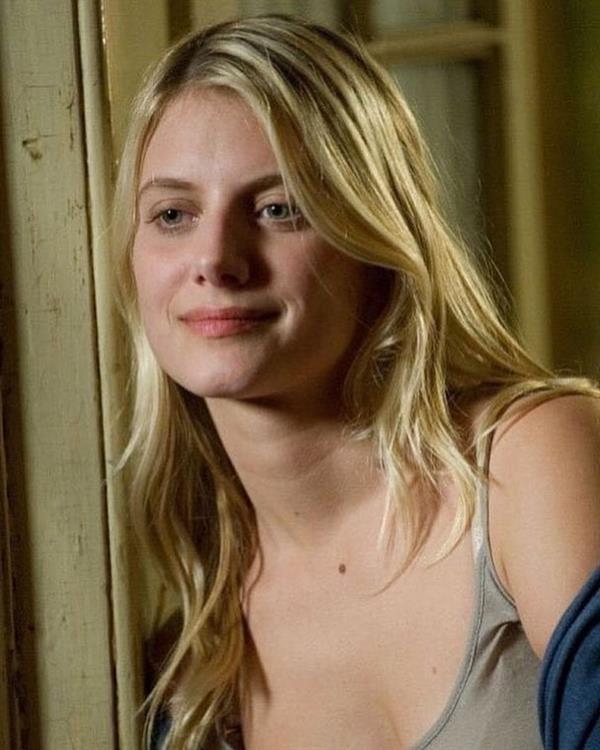 Her directorial debut short film, 'De Moins en Moins,' fetched her 'Best Short Film' nomination at the '61st Annual Cannes Film Festival. The 2015 documentary, 'Tomorrow,' co-directed by her, won the 'César Award for Best Documentary Film.'
Facts and Trivia
Melanie was in a relationship with French actor Julien Boisselier for a long period of time.  They started dating in 2005, however, this didn't work out and the lovebirds ended their relationship in 2009.
She had been in a couple of relationships before she got married in 2012/2013 to an undisclosed man though. Yup, her marriage was officially confirmed after she revealed it by herself but opted not to reveal the name of her spouse.  In 2013 she and her husband welcomed a son named Léo.
She has been an active supporter of the campaign against overfishing.  Laurent is one of the Climate Ambassadors for 'Kofi Annan's Global Humanitarian Forum.'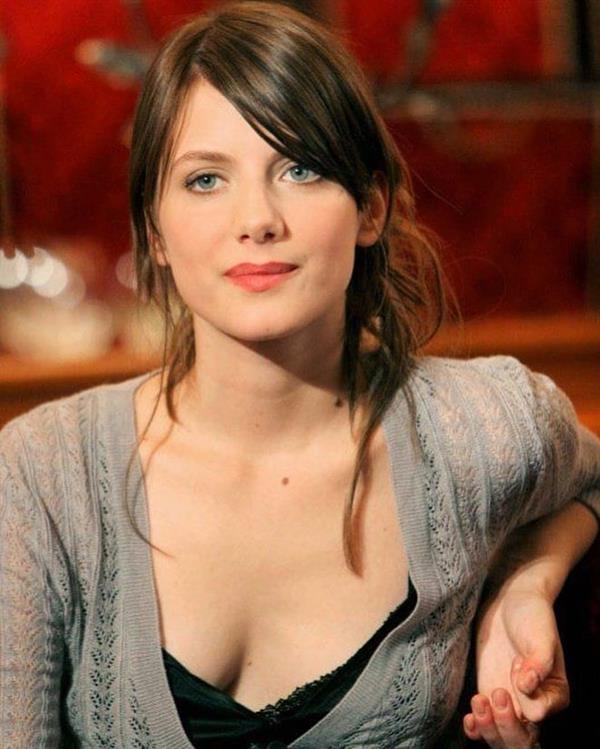 Melanie is friends with Marion Cotillard and Mélanie Doutey.
As a singer, she released singles such as "Everything You are not Supposed to Be", with Damien Rice, and "Kiss".
Melanie did not learn, nor understand or speak, any English until the filming of Inglourious Basterds in 2009.
This left-handed beauty has also worked on stage and she made her theater debut in Nicolas Bedo's 'Promenade de santé' (2010).
Her Body Measurements
Melanie stands 5 feet, 2 inches and possesses a 36-25-35 (bra size is 34B) figure.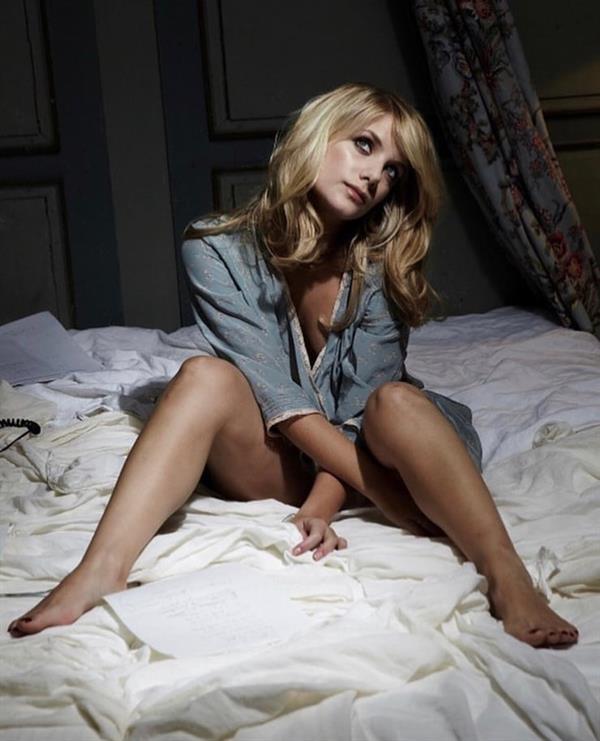 Melanie Laurent Photos
Follow her on Instagram for her latest personal posts.
Also, do check out our Melanie Laurent page for more of her.