This fitness babe will both inspire you and turn you on.  That's a fact.  You see, she has that sex appeal that will make you watch her tutorial videos over and over again.  And it'll help you learn and keep fit.  No, really.  Here, look at her.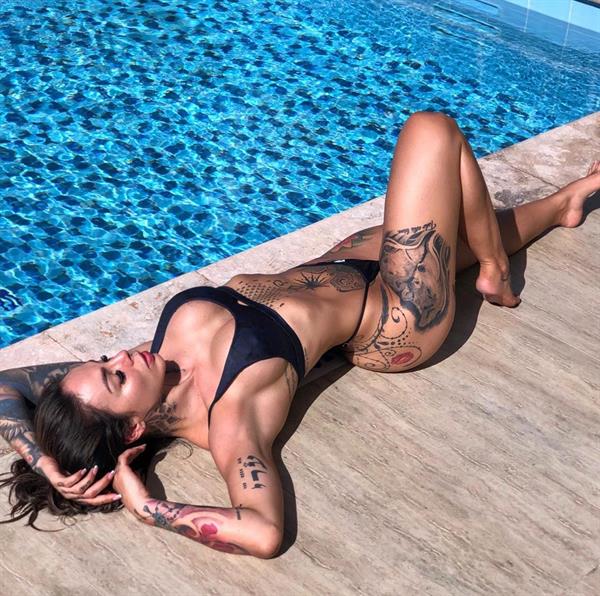 Oh, yeah.  I wouldn't get tired of watching Angelica Hernandez do her exercise in that tight, fitting gym clothes.  Ah, it's actually better than watching whatever it is on HBO.
Who is Angelica Hernandez?
Angelica is a Colombian fitness model, bikini model, and Instagram star who is famous for posting a variety of fitness and modeling content. She is also known for her lifestyle posts which feature her husband and her children.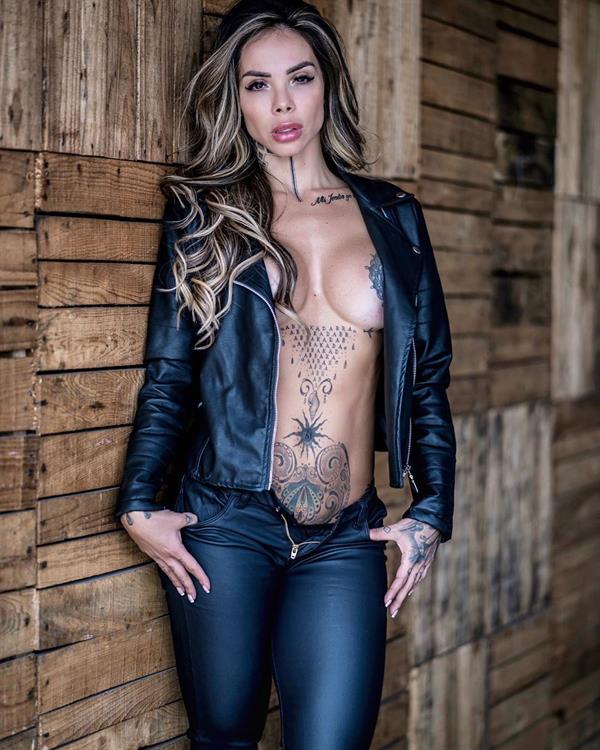 Her Early Life
Angelica Hernandez was born on October 2, 1988, in Cali, Colombia.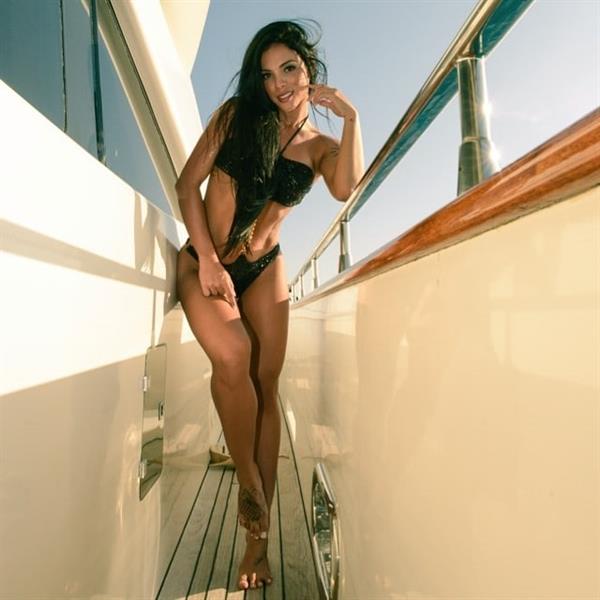 Career
Angelica first began posting pictures to her Instagram in November of 2013.  Since then, she created her social media profiles and has grown an enormous fan base.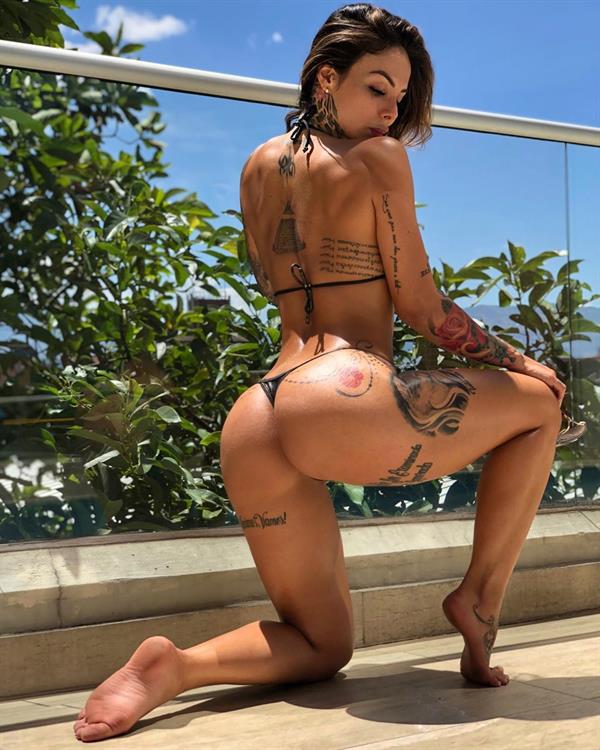 She's now sought-after by numerous fitness companies who're looking to post her physique on the cover of their publications.
Facts and Trivia
This tattooed goddess can be seen attending events such as the Fitness Fest in November of 2017.
Some of the exercises she shows include squats, bodyweight dips, crunches, and glute extensions (which are insanely hot, mind you).
Among the heavy exercises she does, Angelica also makes some room for cardio.  Which helps her stay lean and toned for her hot, hot photo-shoots.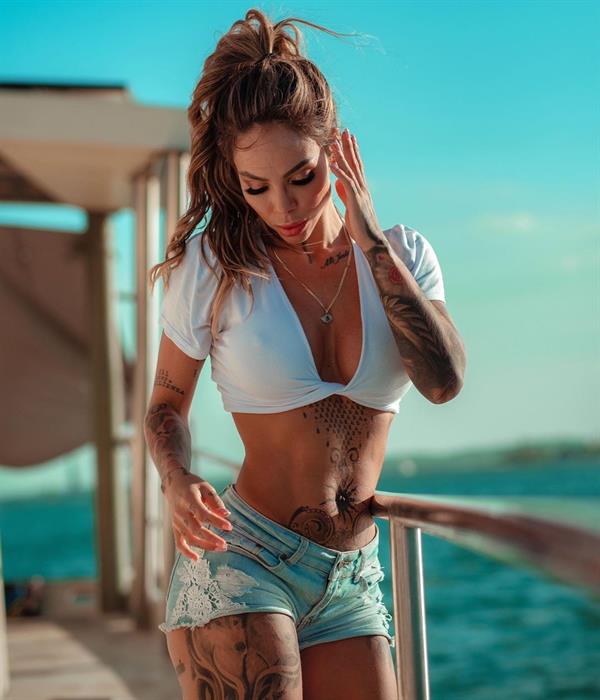 When she's on a diet, Angelica eats wholesome and healthy foods that are rich in nutrients, but low in calories.  But in order to lose fat, Angelica likes to reduce her carbohydrate intake while keeping her fats high.  She believes that fats play a key role in her health, which is why she likes to include them in her diet even while 'cutting.'
A typical example of a cutting meal for Angelica would be egg whites with avocado along with a cup of green tea for an extra boost in her metabolism.
Her Body Measurements
Angelica stands 5 feet, 7.5 inches and rocks a 35-24-36 figure.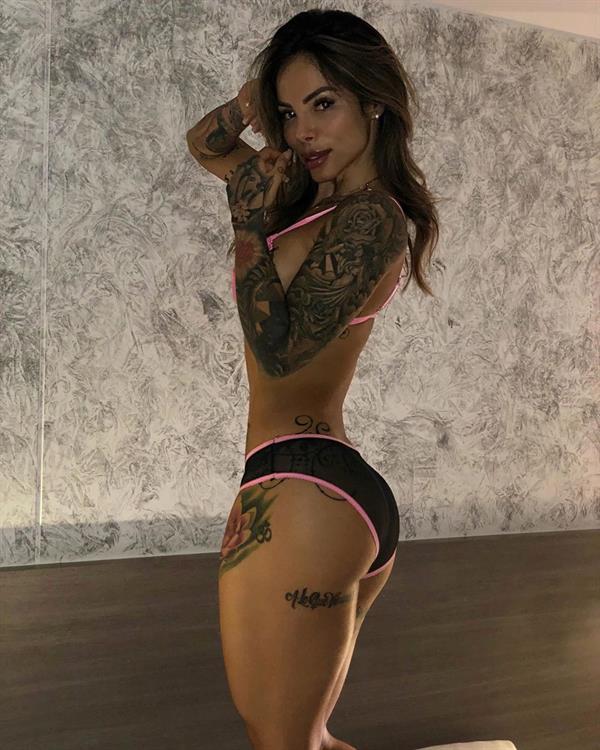 Angelica Hernandez Photos
Join her over 1.9 million followers on Instagram for her latest 'oh so hot' posts.
Also, do check out our Angelica Hernandez page for more of her pictures.