Oh, now this one is truly a classic.  The timeless Christie Brinkley, ladies and gentlemen.  Man, this sure would bring back a lot of memories.  Oh, and I'm pretty sure that all of them are worth remembering.  I mean, I'm pretty sure you shared an awesome fantasy moment with this beautiful lady here.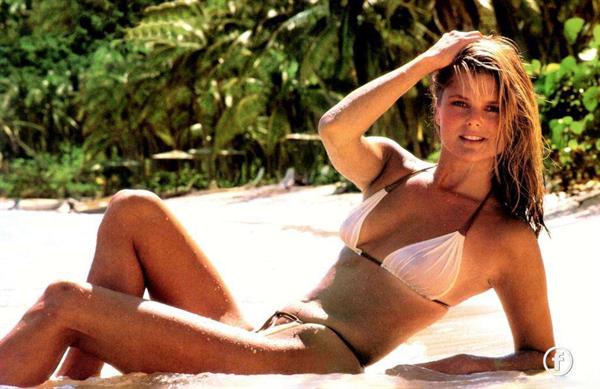 You got poster/s of her?  Magazine cutouts?  I do. Yeah, I'm that kind of a fan.  Nope, not a perv then.  Just a fan. Really.
Who is Christie Brinkley?
Christine Lee Hudson, more popularly known as Christie Brinkley, is an American model, actress, and businesswoman.  She is famous for being the face of the American cosmetics company 'CoverGirl' for a period of 25 years.  She is the longest-serving representative for any cosmetic brand and also the first model to feature in three consecutive 'Sports Illustrated Swimsuit' Issue covers.  Beginning in the late 1970s, she featured as the cover girl for the 'Sports Illustrated' magazine through the early 1980s.
Christie, in her thirty-year long career, has also appeared in several television shows as well as in a number of films.  Her notable works in the show business include 'Mad About You', 'Vegas Vacation', 'Jack and Jill', and 'Parks and Recreation'.  She has also established her own chain of businesses which include real estate, eyewear, hair extensions, and beauty products.  She has appeared in over five hundred magazine covers and has done modeling for almost all top brands.  An avid animal lover and human rights activist, Christie has been named one of the most attractive women of all time by several popular magazines.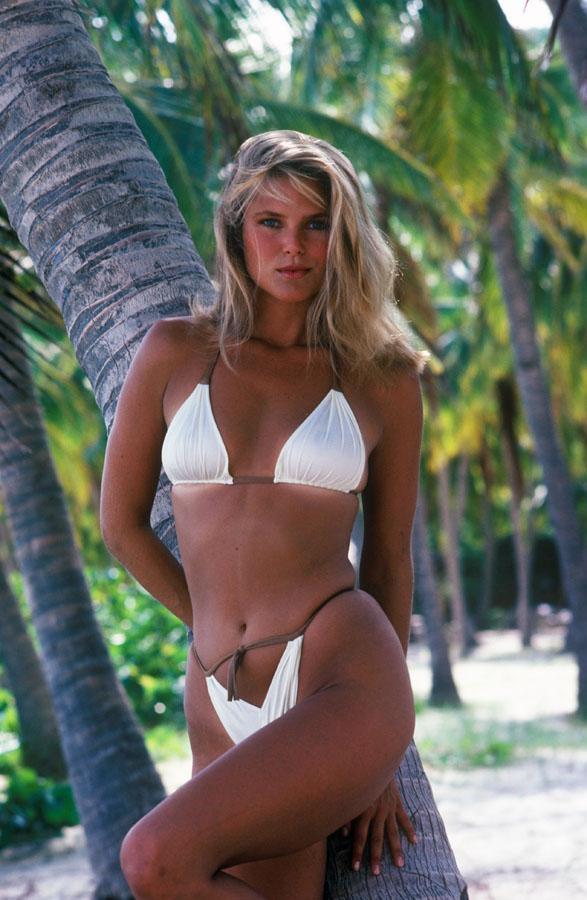 Christie here is also an artist, writer, photographer, designer, actress, philanthropist & environmentalist.
Her Early Life
Christie Brinkley was born in Monroe, Michigan, on February 2, 1954. Her mother later married television writer Don Brinkley, who adopted her and her brother Greg Brinkley. She went to Paul Revere Junior High School and later enrolled at Le Lycée Français de Los Angeles. She began studying art when she moved to Paris in 1973.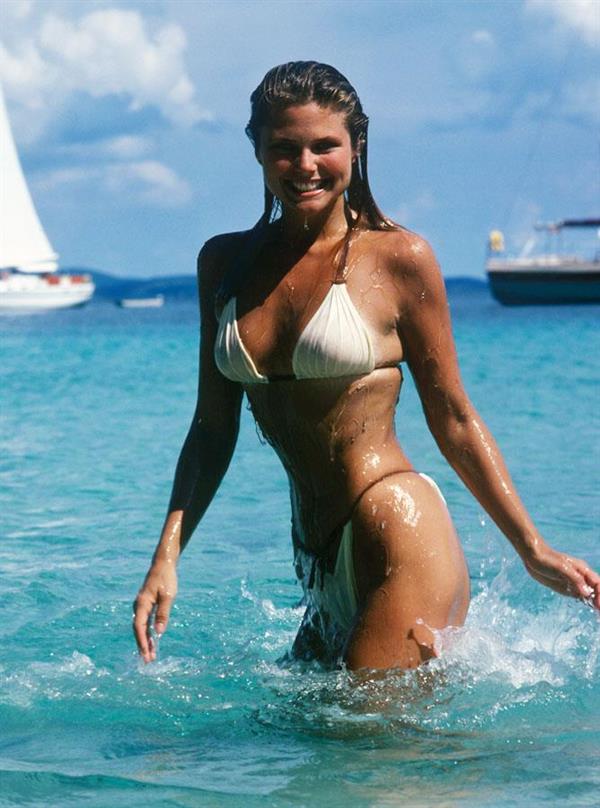 Career Journey
Christie Brinkley was in Paris, studying art when she grabbed the attention of American photographer Errol Sawyer in a post office.  Sawyer was the first photographer who made her portfolio and introduced her to John Casablancas, the founder of Elite Model Management agency.
Christie then appeared on the cover of 'Glamour,' a women's magazine, multiple times and made a name for herself as a model.  She was offered an astonishing 25-year long modeling contract by the American cosmetics brand 'CoverGirl'.  Christie was also the first female model to feature on the cover of 'Sports Illustrated Swimsuit Issue' in three consecutive years.  She posed for the magazine in 1979, 1980, and 1981.  She later appeared in their '40th Anniversary Issue's Hall of Fame' as well as '50th Anniversary The Legends' specials.
Christie has also posed for 'US', 'Rolling Stone', 'Vogue', and 'Harper's Bazaar' and has represented top brands like 'MasterCard', 'Diet Coke', 'Anheuser-Busch', 'Nissan', 'Revlon', 'Yardley of London', and 'Black Velvet'. After earning popularity as a model, she entered the show business as well…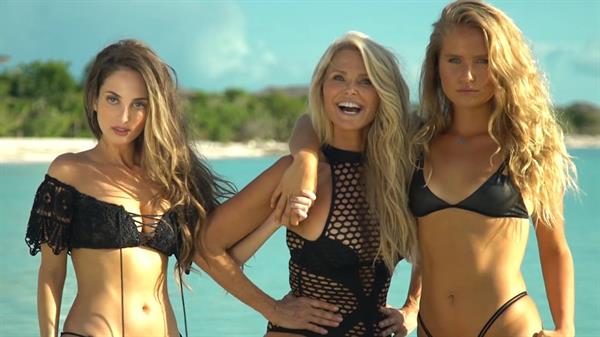 On the big screen, she made her acting debut in 1983 opposite Chevy Chase as "the girl in the red Ferarri" in the hit feature film National Lampoon's Vacation, which is listed as one of the Top Ten Funniest films of all time…  and its 1997 sequel, Vegas Vacation. And participated in new interviews for the release of the DVD last year? She also famously appeared in Billy Joel's classic music videos "Uptown Girl," "Keeping the Faith" and "All About Soul," as well as painted the Cover of his album "River of Dreams" Mick Jones' music video "Just Wanna Hold.  Christie was also featured in the Adam Sandler film, "Jack and Jill."
On television, Christie has appeared on NBC's "Mad About You" and hosted Lifetime Television's "In Style Celebrity Weddings," which became the highest-rated special in Lifetime's history.  She has also been featured on VH1's "Pop Culture Icons" series. Christie has been the subject of many documentaries including the HBO program "Beautiful Baby, Beautiful," Lifetime's "Intimate Portrait" and "Barbara Walters' Oscar Night Special," and hosted her own series for CNN "Living in the '90s with Christie Brinkley".  She has also guest-hosted, ABC's The View.
Christie Brinkley received critical-acclaim in 2010 when she made her Broadway stage debut as the merry murderess, Roxie Hart, in the Tony Award-winning hit musical "Chicago."  She continued her stage success reprising the role in London's prestigious West End for a limited four-week run and again, wowed the sold-out audiences.  Christie came back by popular demand to reprised her role on Broadway and went on to headline with The National Touring Company of "Chicago" with 182 total performances in cities including Los Angeles, San Diego, Boston, and Hartford.
Christie has immersed herself as part of the Theatre community she adores and participated in both the 25th and 26th annual Broadway Cares "Easter Bonnet Competition," a memorable spectacle celebrating the incredible generosity and creativity of the theatre community and all Broadway Cares/Equity Fights AIDS supporters.  This summer, Christie Brinkley received the prestigious 2012 Broadway Beacon Award.  This award represents a not-for-profit Children's Theatre Company that brings the joys and advantages of musical theatre to NYC's under-served public school students throughout the five boroughs.  It is presented annually to individuals in the Theater who have been advocates for increasing the audience for live theater in New York City, particularly in helping to develop new audiences for Broadway.  In June, "SOFO Goes SOHO" honored Christie Brinkley for her contributions as a concerned environmentalist, especially for her work on the East End of Long Island, which is her home, at The South Fork Natural History Museum.
Other Awards
Christie is the recipient of many humanitarian awards including The USO Merit Award for her efforts to entertain our troops from Bosnia to Kosovo.  She has also received many honors for her work protecting our health and the environment.  She sits on the Board of Directors of The Global Security Institute and Radiation and Public Health Project, whose aim is to promote security through the elimination of nuclear weapons and nuclear power plants. Christie has spoken on their behalf at both the United Nations, and the U.S. Senate.  She wants all kids to get an education and to that end, has created a Scholarship Fund at Ross School in EH, NY. Christie's dedication to charity work includes the American Heart Association, South Hampton Hospital, and the Max Cure Foundation.  Christie was recently awarded the "Positively Beautiful Award" for her work with Smile Train.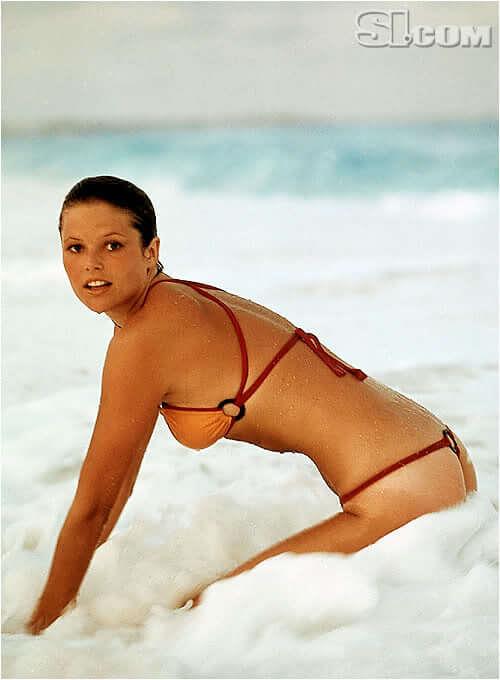 Facts and Trivia
Christie runs a chain of businesses through her umbrella company CB Inc.  Her businesses include beauty products, eyewear, sparkling wine, real estate, as well as hair extensions. She has developed an industry worth over US$250 million.
As a passionate humanitarian, Christie, along with her model daughter, Sailor Brinkley-Cook, traveled to South Africa and Kenya last year, in support of The First Lady of Kenya's "Hands Off Our Elephant" Campaign and Anti- Elephant and Rhino Poaching Campaigns of The United States and South Africa.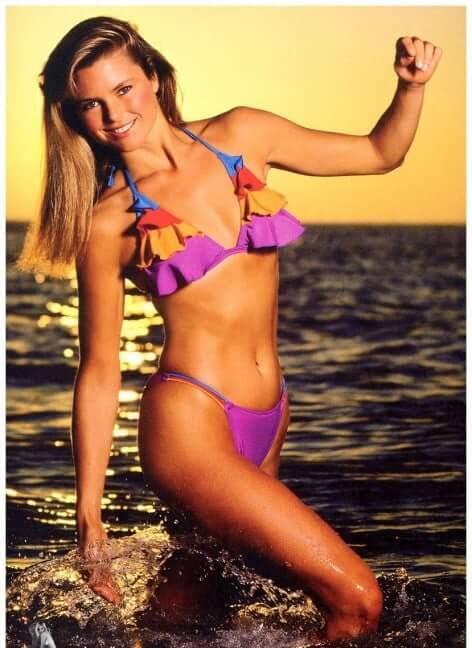 Christie has been married four times in her life.  Her first marriage was with Jean-François Allaux in 1973 which ended in divorce in 1981.  She then married musician Billy Joel in 1985. S he appeared in his shows too.  The couple has a daughter named Alexa Ray Joel.  Later in 1994, they ended their marriage in a divorce.  Christie Brinkley married Richard Taubman in 1994, and within a year, they divorced.  They had one son, Jack Paris Brinkley.  Her last marriage was with architect Peter Halsey Cook in September 1996.  They have a daughter named Sailor Brinkley-Cook. Brinkley and Cook ended their twelve-year long marriage in 2008 with a divorce.
Christie was one of three models featured as dolls produced by Matchbox Toys called "The Real Model Collection".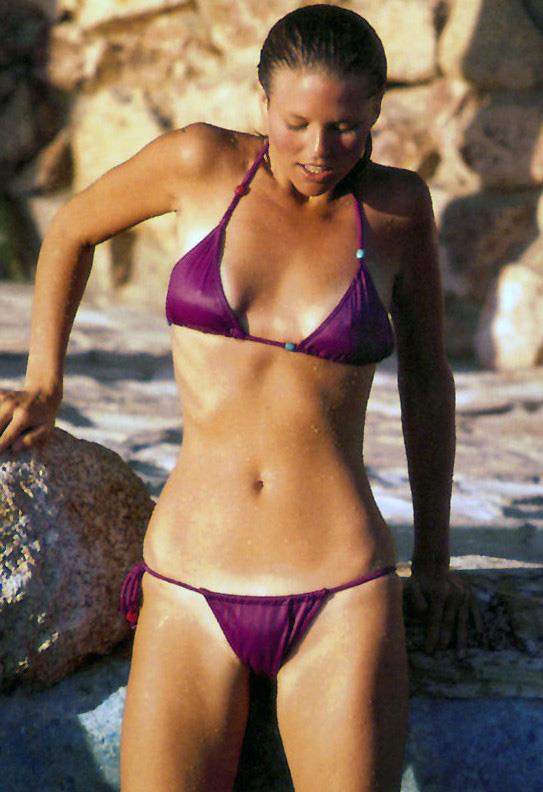 She and her then husband-to-be, Richard Taubman, survived a helicopter crash in March 1994 near Telluride, Colorado.  Nine months later, they married near the spot of the crash.  Other crash survivors were her friend, Sandra Will, and Sandra's son, Cade Carradine.  Cade was the last person rescued off the mountain.
Christie Brinkley Photos
For more of her timeless beauty, do check out our Christie Brinkley page.
Oh, and do follow her on Instagram for her latest lifestyle photo posts.