We've featured Myla Dalbesio before but really…  We got to go back, man.  We got to relive the libido rise we felt then.  I don't know about you, but I want to see more of her curves.  It's just something I'd really like to ogle at today before dozing off to wet dreamland.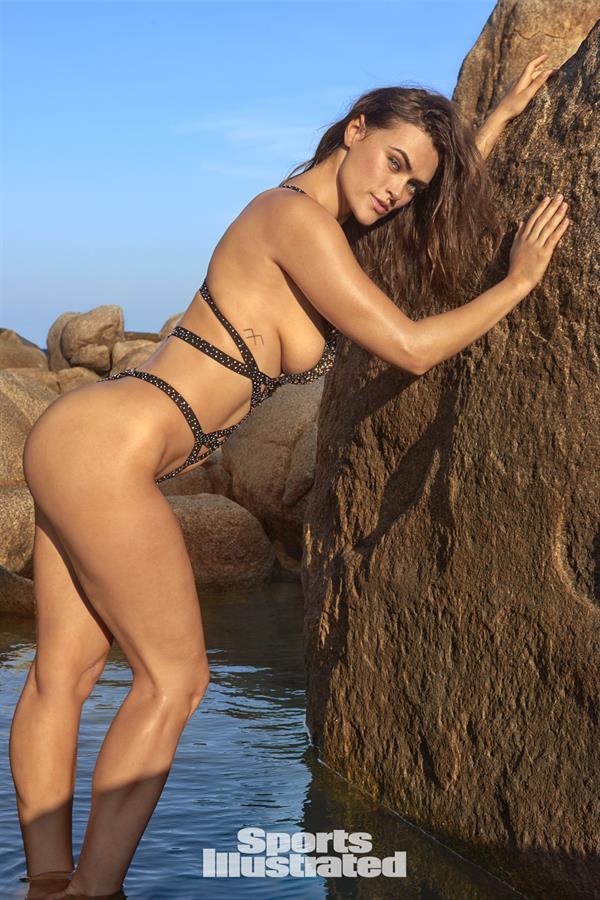 Man, it's like she'll bring out the tiger in you.  McLovin' all the way and then being the 'strong man' and giving your most powerful thrusts in that naughty fantasy of yours with her.
Who is Myla Dalbesio?
Myla is an American model, artist, and writer. She was a plus-size model for Ford Modeling Agency when she was 18 and was in Calvin Klein's "Perfectly Fit" underwear campaign in 2014.
Myla is also an actress and is known for Scratch'n'Sniff (2015), The Models (2019), and Droit au Coeur (Radio-Canada) (2006).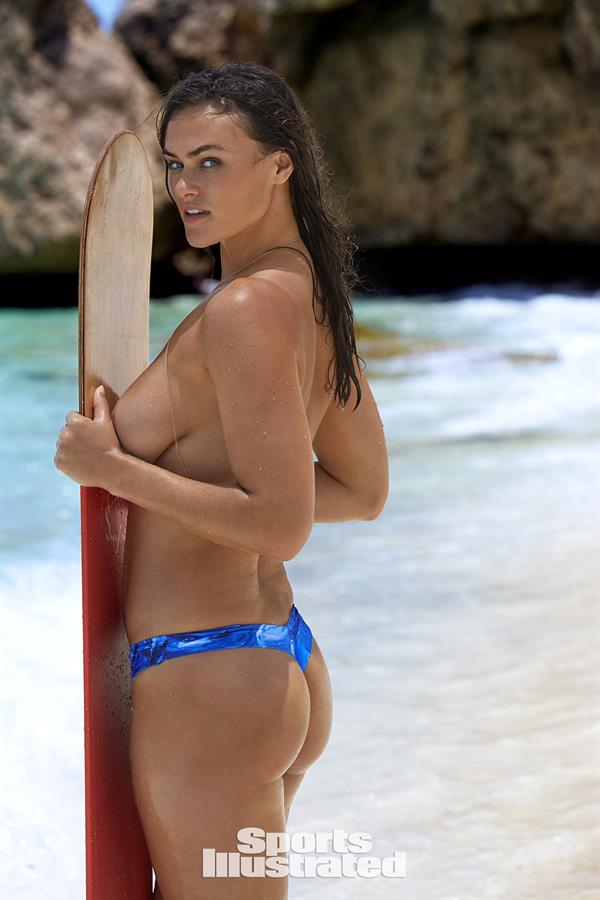 Her Early Life
Myla Dalbesio was born on June 26, 1987, is Harrisburg, Pasadena.
Career Journey
In 2004, while only 16 years of age, Myla was crowned Miss Wisconsin Teen USA.  Through the pageant, she was scouted by Jeff and Mary Clarke, who tried to put her in regular-size modeling.  But after being turned away by "straight-size" model agents at a scouting event in St. Louis, Missouri, Myla was eventually signed by the Ford Modeling Agency as a plus-size model (size 10) when she came in for a meeting at age 18.  Since then, she has appeared in editorials for magazines including LOVE, Purple, Vogue India, Dazed & Confused, Lui, Bon, Oyster, Twin, Viva Moda, Elle France, and Elle Italia.
Myla was selected for Calvin Klein's "Perfectly Fit" underwear campaign in 2014.  Her designation as "plus-size" caused some controversy.  In an interview with Elle magazine, she said although she was larger than previous models used in Calvin Klein campaigns, she considers herself "in-between" rather than plus-sized.
Myla has appeared in campaigns for H&M, Levis, Abercrombie & Fitch, and Coach.  She was named the face and brand ambassador for Prima Donna Lingerie for years 2016 and 2017.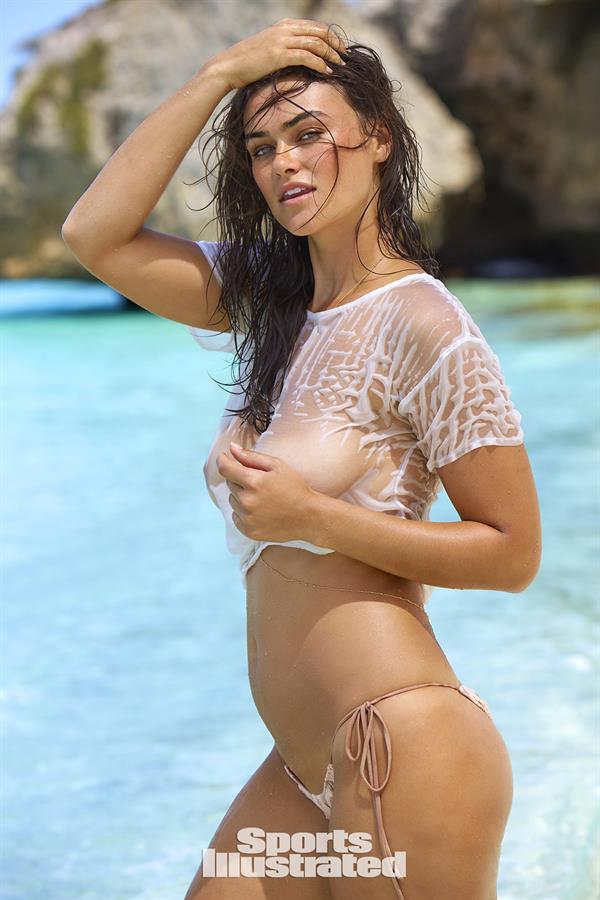 As an Artist
In 2011, Myla had three performance art shows, called Homecoming, Homecoming: Sophomore Year, and her Young Money exhibition.  Her last performance art piece, titled Young Money, included dressing up as a stripper and covering herself in fake tanner and champagne at the Chelsea Art Walk.  It was reviewed favorably by The New York Times.
Myla has also published two books.  The first, Born Rich, was published by Edition Faust in 2013, and the second, Studies of Ecstasy, was published by Melville Brand Design in 2015.
In 2016 She curated an all-female art show for the New York-based fair SPRING/BREAK. Titled You Can Call Me Baby, the show featured artists whose work "aimed to reclaim symbols traditionally used to undermine women."   The show was lauded by critics, including gaining a glowing review by critic Paddy Johnson.  In the December 2016 Vulture, critic Jerry Saltz included the show in his list of the 10 Best Art Shows of 2016.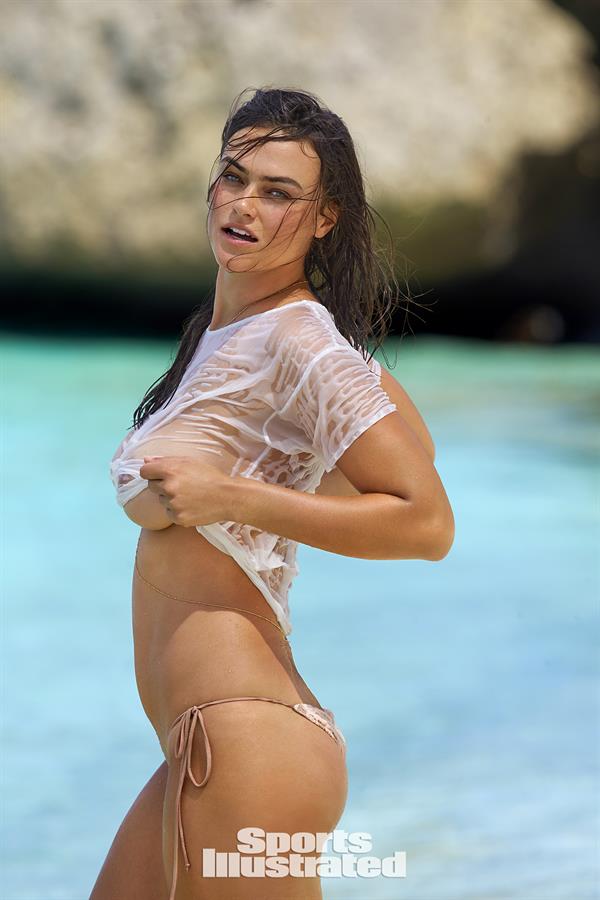 In 2017 she launched a website called Our Stories, Ourselves with curator Jayne Johnson, which serves as a "non-partisan space for women to share their experiences" in video responses to weekly prompts.
Facts and Trivia
Myla is an avid photographer and her photographs have appeared in magazines such as Playboy, HEARTS, 2003, and P Magazine, the latter of which included both interior and cover appearances.
She has also written short essays for a number of publications including Suited, Twin Magazine, and Oyster, and wrote a regular column for Elle.com called "Girl on Girl".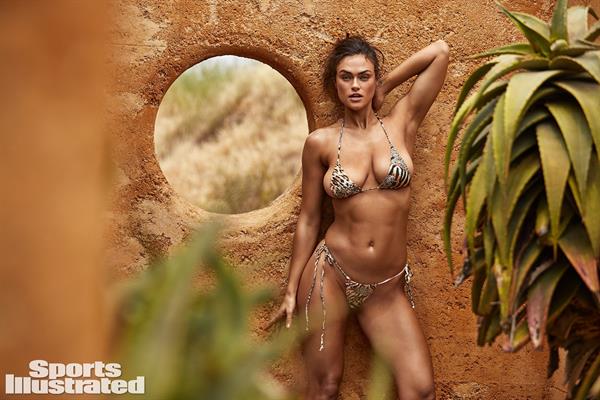 In 2015, Myla was placed on Models.com's "Hot List", and Maxim magazine's Hot 100 for 2015.
In 2016 she photographed herself for a self-portrait story for the first non-nude issue of Playboy.
Her Body Measurements
This super sexy lady stands 5 feet, 11 inches and rocks a curvaceous 37-28-39 figure.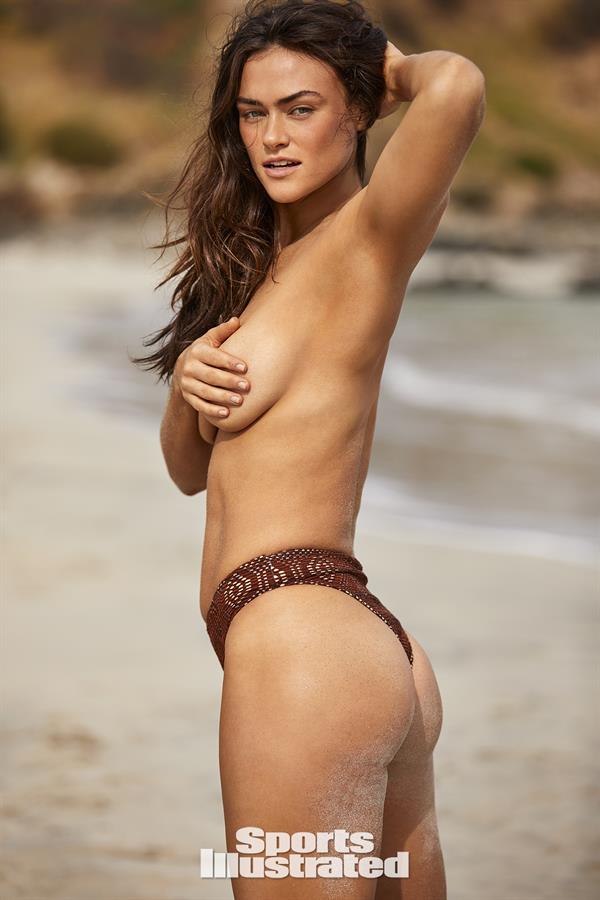 Myla Dalbesio Photos
Follow Myla on Instagram for her lates oh so yummy posts.
Also, do check out our Myla Dalbesio page for more of her.