No, not the young Sith, you geeks.
This is Kylee Rae! The tanned, tattooed 'turn on' that'll haunt your screens.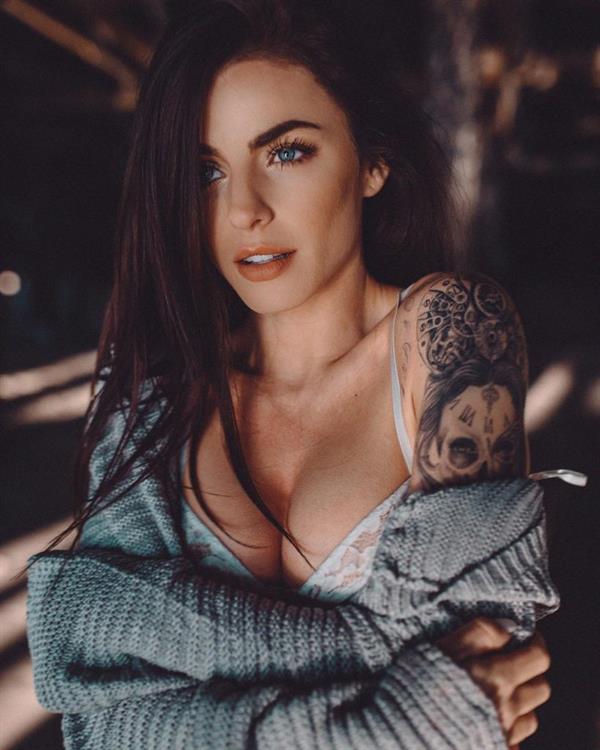 She's the type of woman you'd want to have around you every time you're having your 'night life'.  I mean, just look at her…  She looks like she'd enjoy a rock concert, gig, or just plain loungin' around at local bars (or hammering it out).  Okay, we've limited that to the when the sun is set…  But really, she also looks like she's game to basking it in the spectacular outdoors; the beach, mountain top, getting lost on a trail, or just plain exploring an urban jungle!!!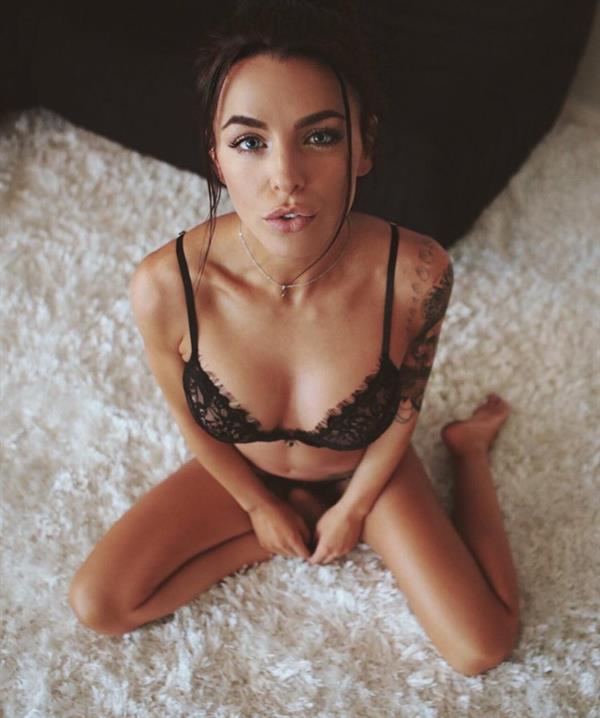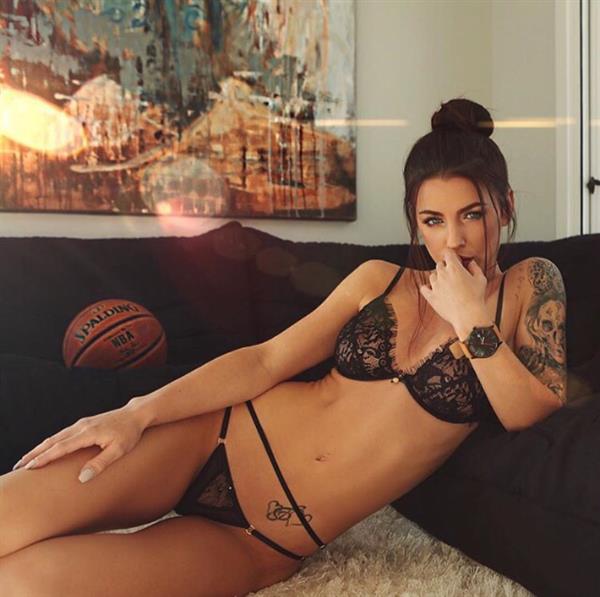 Kylie is a model and a social media personality who has garnered over 50 thousand followers on Instagram.  She often posts modeling poses, behind the scenes (photoshoots) photos, and sometimes, videos documenting her personal life.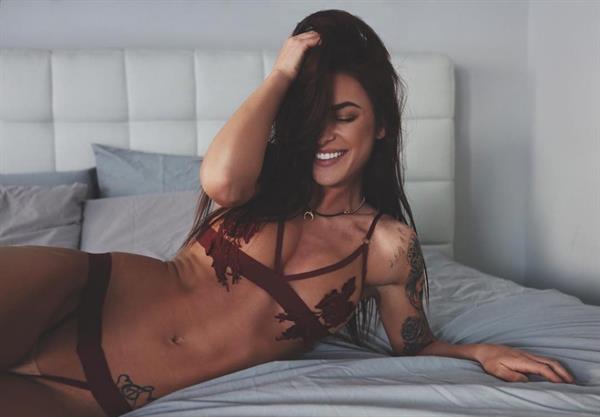 This tattooed (it adds more badassery, we tell ya') and extremely sexy woman was born and raised in California.  Her modeling career started during her teen years and she has been featured in Kaboom Magazine's online publication.  In addition to modeling, Kylie also has previously worked as a sales manager.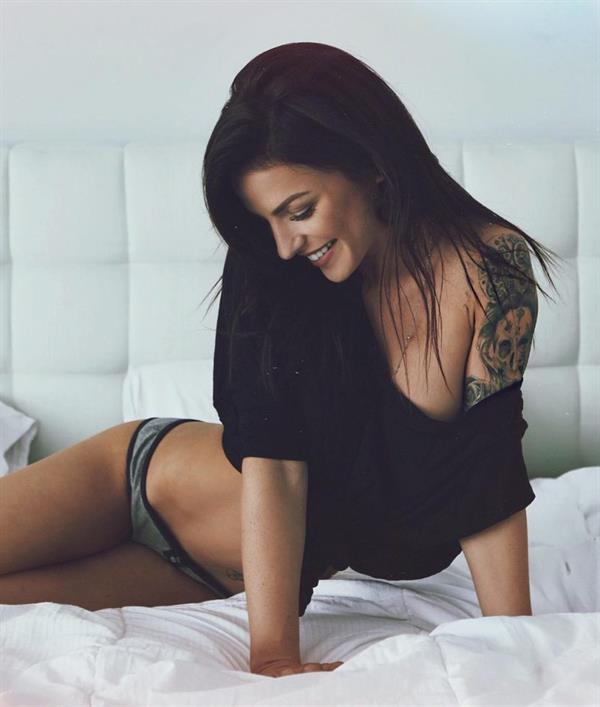 That's just about it.  Now it is time to enjoy this tattooed hottie's hot pics.