Guys! Do know who Carly Lauren is?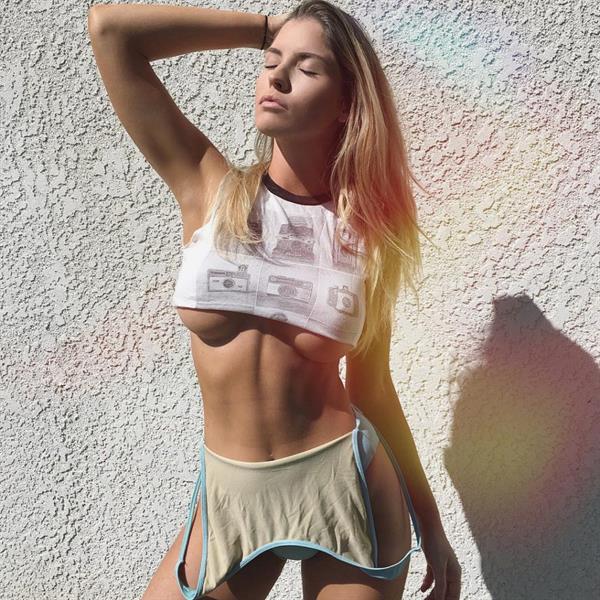 Some of you may and a good number may not.  You know the face and the body but not the name.  It has always been like that with sexy models.  Shame on you boys…  But that's what hotnessrater is also for.  For you to remember the name/s of your favorite gal/s that you jerk off to every break time.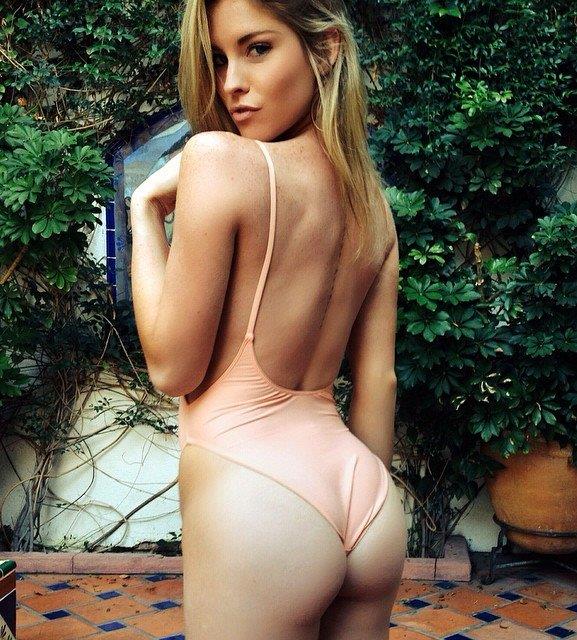 Now, why would we want to talk about names?  Well, that's because of the girl featured in this article, the beautiful and sizzling Ms. Carly Lauren, was the model who appeared in a Carl's Jr ad a couple of years ago.  Yup, Carly is a model for Carl's, Carly eats Carl's Junior (sounded hot, eh?).  And nope, we ain't sh!ttin' you.  You can google it up yourself.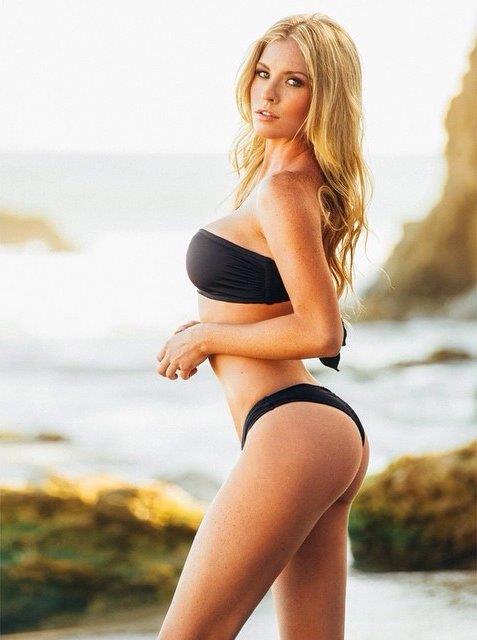 Saw it?  That was extremely mouth watering.  And not because of that burger (looks delicious, too, though).
Now aside from being the hottest burger pusher/dealer, Ms. Carly Lauren here also had a stint as Playboy's Miss October 2013.  She also appeared on situational comedy, Rules of Engagement.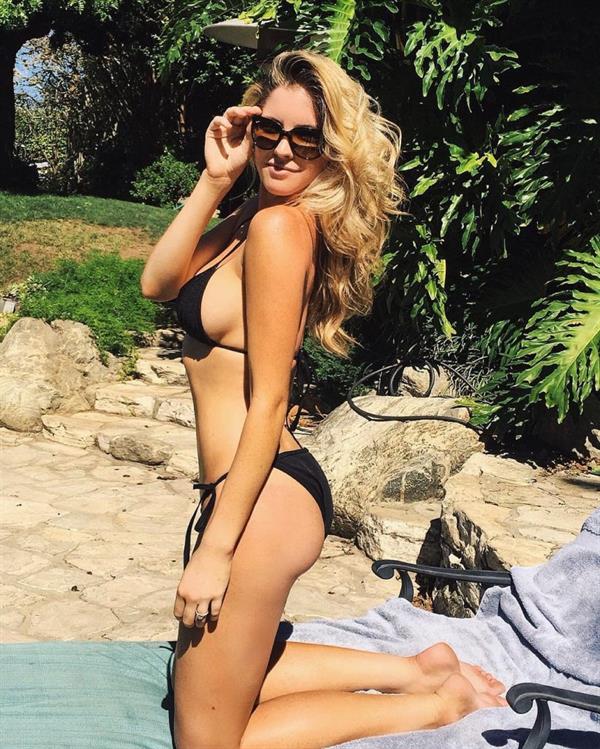 Carly Lauren is of German and Irish ancestry.  Growing up, according to her, people at her school always took her for a dumb blonde.  Which is rather untrue. You see, Carly here studied accounting at Cal State and she just models for fun (on the side).
With a body measurement of 34D-26-35, it's no surprise that she has garnered 1.2 million followers on her Instagram account.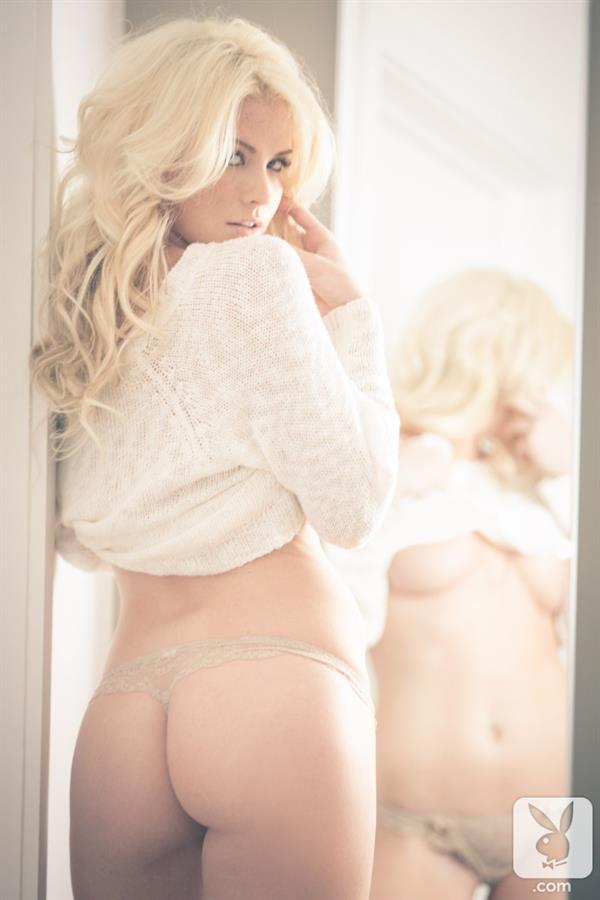 Carly was always interested in Playboy and is quite interested in being a Playmate…  but she never entirely considered posing until 4 years ago.
Would you be interested in viewing a few of her nudes? Of course, you are. Carly Lauren Nude.
Carly, before becoming a Playmate, was a Playboy Amateur in a Playboy Cyberclub.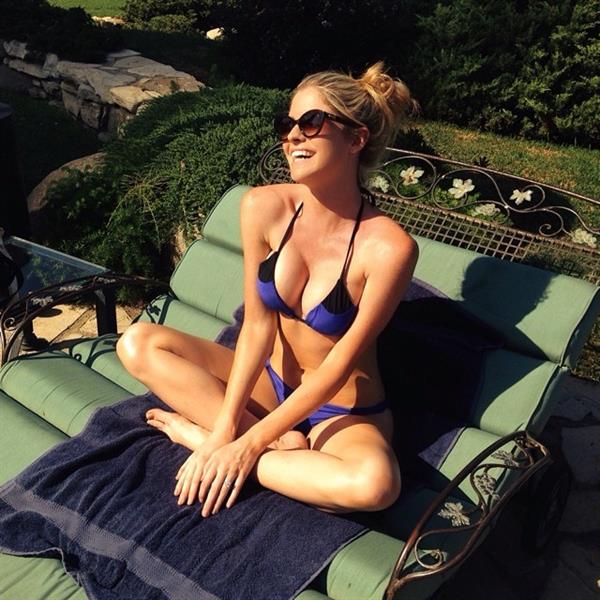 This bombshell babe currently resides in Los Angeles, California and is quite the outdoor person we thought she is.  She's married but she still finds the time to hang around with her friends (on lakes or at Pismo Beach) and just play long games of volleyball.