Addison Rae looks like she just came for a fantasy.  A glorious and uber hot one…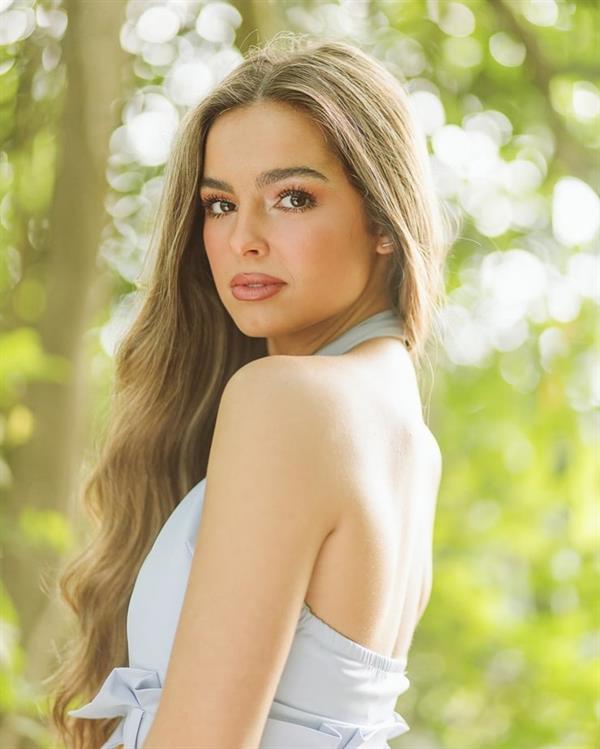 Oh, everything about here is just scorching hot. There's just no bad angle with this babe…  Her face, man… We could stare at her for days and not look away.  We could always look down though to find that there's more to her (physically) than just having a really beautiful face.  Yup, you'd find that she's got an equally beautiful body.
Who is Addison Rae Easterling?
Addison is an American social media star and dancer who primarily posts dancing and lip-sync videos to her TikTok.  Yup, she is a TikTok star with over 56 million fans (and over 3.3 billion likes) on her account (she ranks as the second most-followed individual on the platform).  In late 2019, she joined Charli D'Amelio, Chase Hudson, and other popular TikTok creators in forming the collaborative group The Hype House.
Her Early Life
Addison Rae Easterling was born on October 6, 2000, in Lafayette, Louisiana. Her parents are Monty Lopez and Sheri Easterling.  She began dancing competitively at the age of six.  Addison also practiced gymnastics and became a member of her high school cheer team.  She attended Calvary Baptist Academy in Shreveport, Louisiana.  Before moving to Los Angeles to pursue TikTok, the dancer briefly attended Louisiana State University where she studied sports broadcasting.  Easterling had originally planned to become a sports activities broadcaster.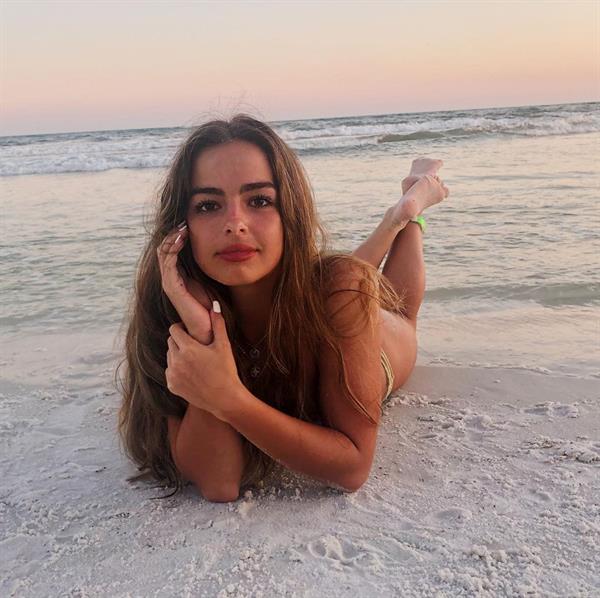 Career Journey
Addison began dancing competitively at the age of 6 where she attended competitions across the country.
In July 2019, Addison partnered with American Eagle on the brand's back-to-school campaign.  She also launched her own cosmetics line, Item Beauty which she co-founded with beauty startup Madeby Collective.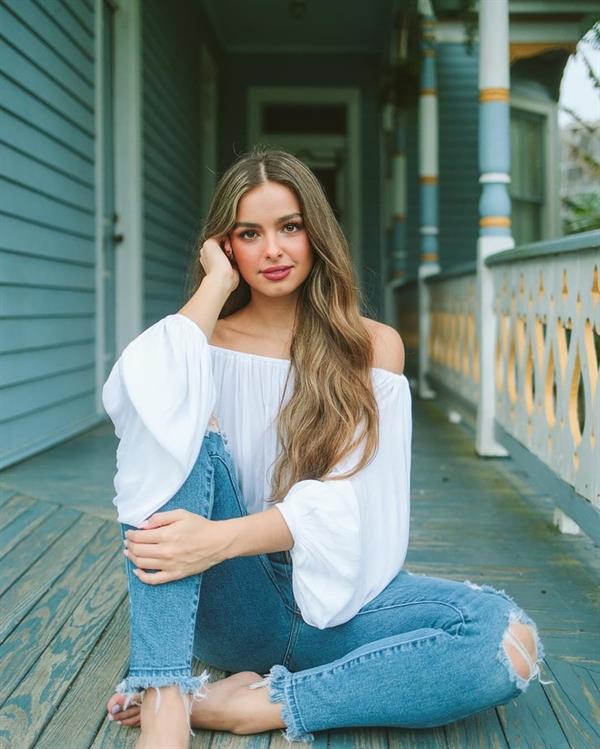 In January 2020, she signed with the talent agency WME.  She was featured in events throughout the 2020 NBA All-Star weekend alongside Charli and Dixie D'Amelio. Addison began co-hosting the podcast Mama Knows Best with her mother Sheri Easterling in 2020.  She was cast to provide the voice for the lead character Marnie in the 2020 animated film Spy Cat.
Facts and Trivia
She's collaborated on TikTok dance videos with celebrities such as James Charles and Mackenzie Ziegler.
Addison was dating Sway House member Bryce Hall late last year before the two decided they were better off as friends.  Recently, though, the pair have been hanging out together a lot and it seems like they may be back together.  Most recently, Bryce denied that he was dating Addison, but their flirting online tells another story.
She is also BFF with Dixie D'Amelio. Though they aren't in the Hype House together anymore, Addison and Dixie are still great friends.  This only made it more awkward when, in June 2020, the two seemingly got in a little public argument after it was revealed that Addison had previously liked some anti-Charli comments on TikTok.
In a statement, Addison explained that she liked the comments before she even met the D'Amelios and at a time when she was searching "for compliments and love from others" after getting out of an "extremely toxic and mentally abusive relationship."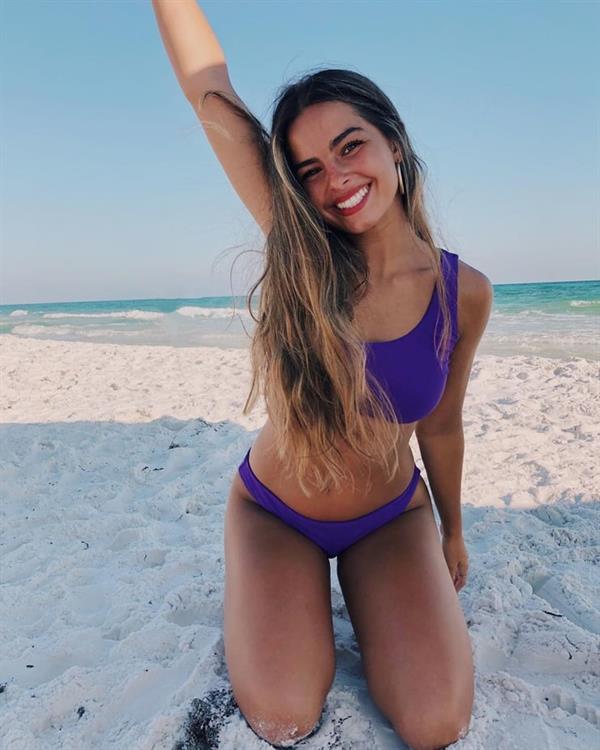 Addison Rae has spread her wings and entered the world of podcasting with her mom, Sheri Nicole. "Mama Knows Best" is a weekly podcast where the mother/daughter pair will provide "an intimate and authentic look," into their lives and relationship, according to a press release.  In the first episode, Addison gave some background on her upbringing in Louisiana and Texas and revealed why she decided to leave college at Louisiana State University and move to LA in the fall of 2019.
According to a Forbes report published in August 2020, it was estimated that Addison earned $5 million in 2019 from her various endorsement deals and merchandise, making her the highest-earning TikTok star.  Her TikTok success has led her to work with companies such as Reebok, L'Oréal, Hollister, and American Eagle.
Her Body Measurements
Addison stands 5 feet, 6 inches and rocks a 36-25-36 (with a bra size of 34B) figure.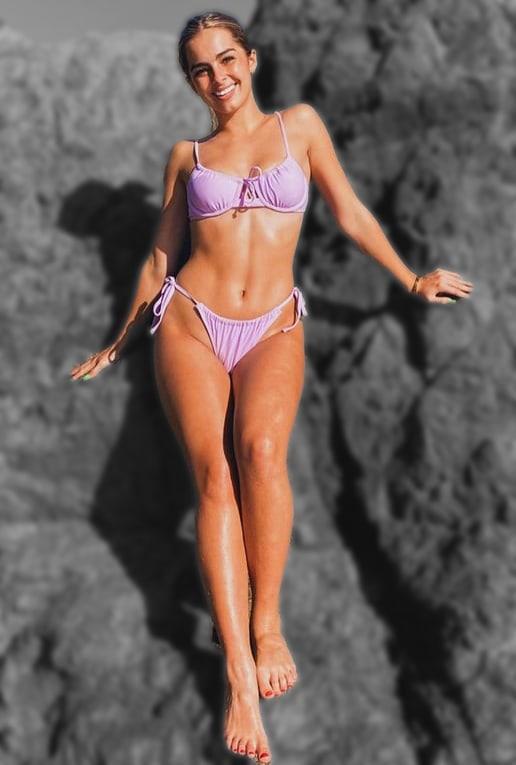 Addison Rae Easterling Photos
Join her over 27.3 million followers on Instagram for a daily dose of her beauty.
Also, do check out our Addison Rae Easterling page for more of her sizzling looks.