Wow!  Just wow!  Demi Bagby is a woman who's going to make your jaw drop like the mic of a famous gangsta rapper.  Mean, just look at that physique.  It is totally amazing and inspiring.  Oh, and there's no lust involved with that wow yet.  I mean, it's just plain awe.  Yup, a wholesome one.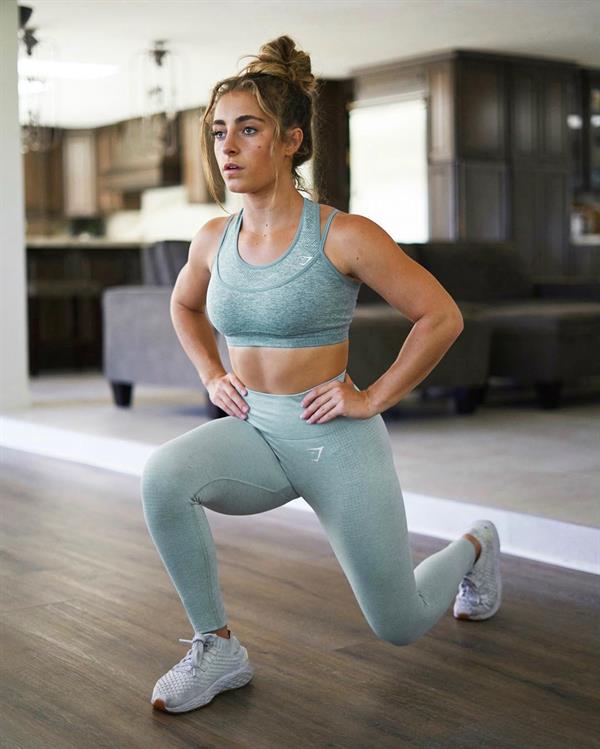 Now, don't get us wrong…  Demi here is as attractive as the hot women we feature here.  Her physique is just something that is way beyond making one horny.
Who is Demi Bagby?
Demi is an American fitness expert who became a social media phenomenon under the username DemiBagby.  She was once called the 'world's toughest teen' and is also an American CrossFit athlete.  Demi here became famous after making a miraculous recovery from an accident that had left her nearly paralyzed.  She attracted attention for documenting her unbelievable journey of recovery on various social media sites.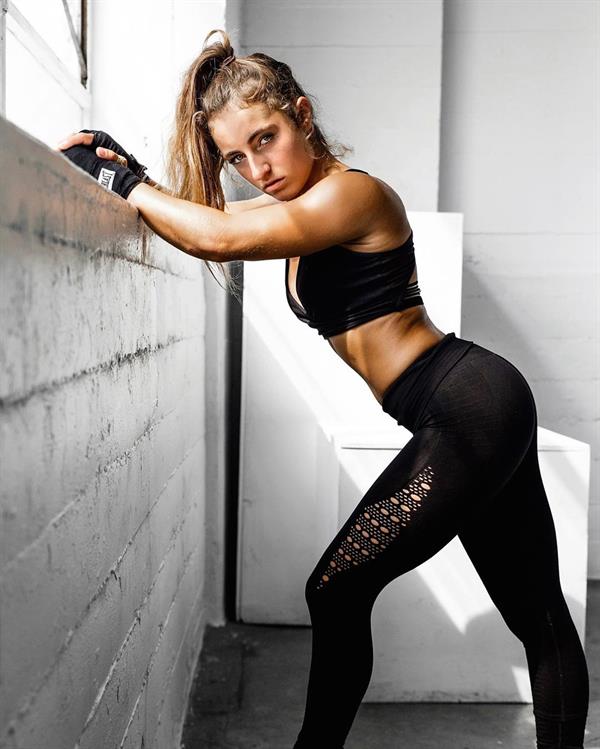 Her Early Life
Demi Bagby was born on January 10, 2001, in San Diego, California.  She has two older brothers, one of whom is actor Devon Bagby, and an older sister.  Growing up, Demi Bagby has been involved in physical training since a very young age and started calisthenics when she turned 15.  She also played soccer while growing up and was a part of the cheerleading squad. In fact, it was a freak accident during a cheerleading event that broke her back.  The mishap not only put an end to her cheerleading career but doctors also told her that she may never be able to walk on her feet again.  After being immobilized for months, not only did Bagby recover but went on to become a champion in the field of CrossFit athletics.
Her Story
In 2014, when Demi was 14 years old, she met with an accident that changed her life forever.  While performing with her cheerleading squad, a misstep severely damaged her back, and she was left paralyzed and bed-ridden.  It took three months for her to get out of the bed but intense physical training was unthinkable for her.  This devastated her to no end as she had always been a physically active child, involved in athletics and cheer-leading.  While recovering, however, she came to know about CrossFit regimes and calisthenics and was immediately fascinated by it.  She resolved that if she ever recovered properly, she would dedicate her life to CrossFit training.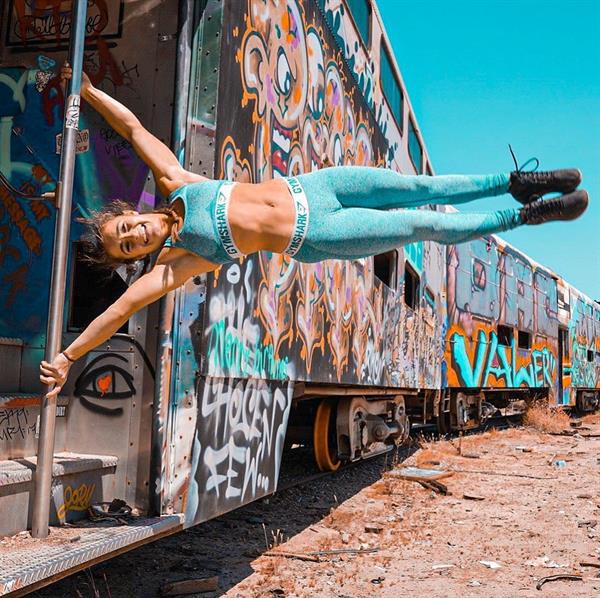 Demi then fought an uphill battle of healing from her terrible injury.  Finally, and quite miraculously, she was able to prove the medical professionals wrong when she started her CrossFit training, just one year after the fateful mishap.  During this time, she began bodyweight training as well. She soon started to perform difficult strength movements, such as pull-ups, to regain strength in her body.  Initially, the courageous teen had to face several heart-breaking setbacks as the accident had left her weak and she couldn't perform certain movements.  But Bagby refused to give up.  She soon advanced to complicated exercises.  As her physical condition improved, her motivation also peaked.  Since then, Demi was engaged in many other physical activities, such as calisthenics, acrobatics, yoga, parkour, lifting, and surfing.
Facts and Trivia
She started wowing people with her street workouts and calisthenics at the age of 15…  Yup, just 15.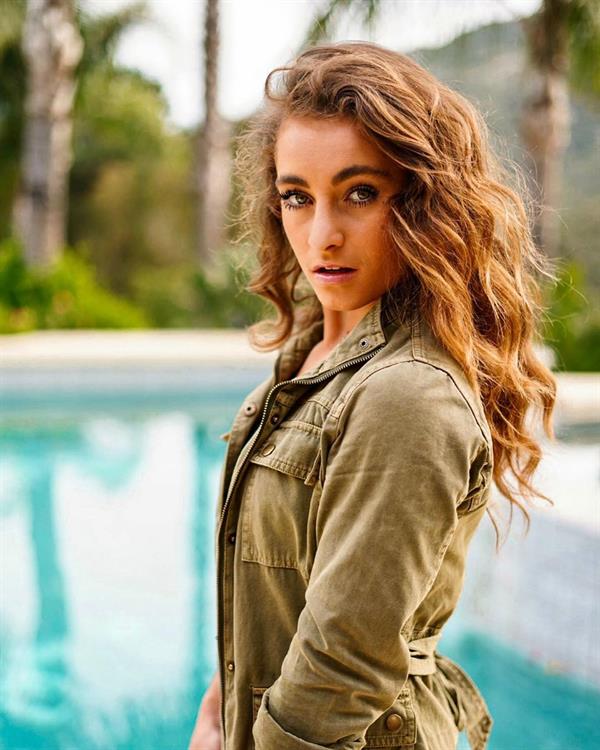 In 2016, Demi Babgy was ranked 23rd in the world among CrossFit training athletes of her age group.
Her Body Measurements
Demi stands 4 feet, 11.5 inches and possesses a 31-24-35 figure.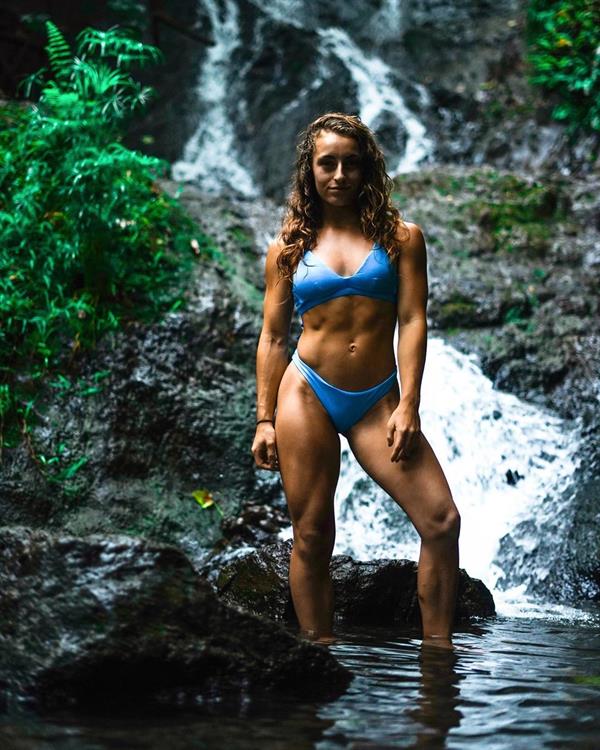 Demi Bagby Photos
Join her over 3.2 million followers on Instagram for her newest fitness and lifestyle posts.
Also, don't forget to check out our Demi Bagby page for more of her uber hot pictures.