Kate Usmanova aka Ekaterina Usmanova here has got the look, the spirit, and the attitude.  Yup, she will be your ultimate crush after this article.  Especially after you ogle each at her gallery by the end.  Man, this woman's physique is such a marvel to look at.  Like she was photoshopped.  Man, like she was created by a goddess of whatever…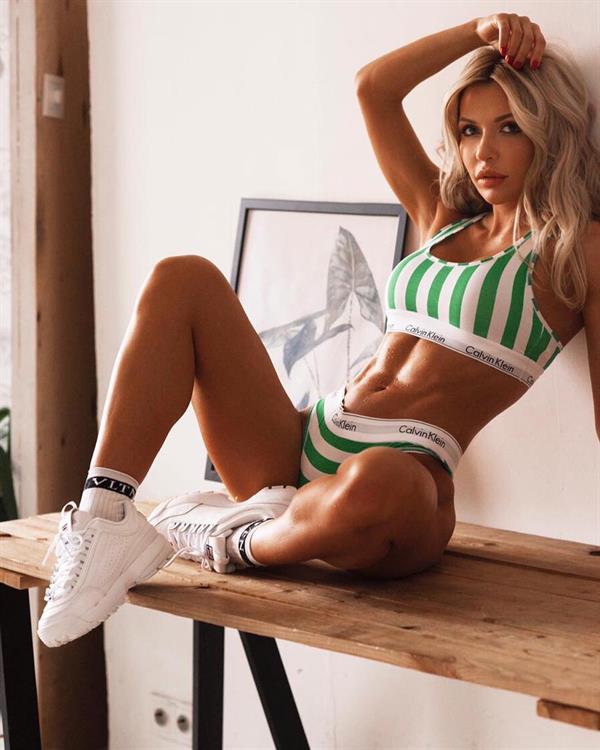 Oh, just ogle at that body.  She is truly the type that won't make you look away.
Who is Kate Usmanova?
Kate or Ekaterina is a Russian fitness model, personal trainer, and bikini competitor/champion.  She was the world champion in bench press 2012 version IPA, champion of the Cup of Russia and Eastern Europe in 2013 and 2nd place at the World Ladies Cup in Kiev.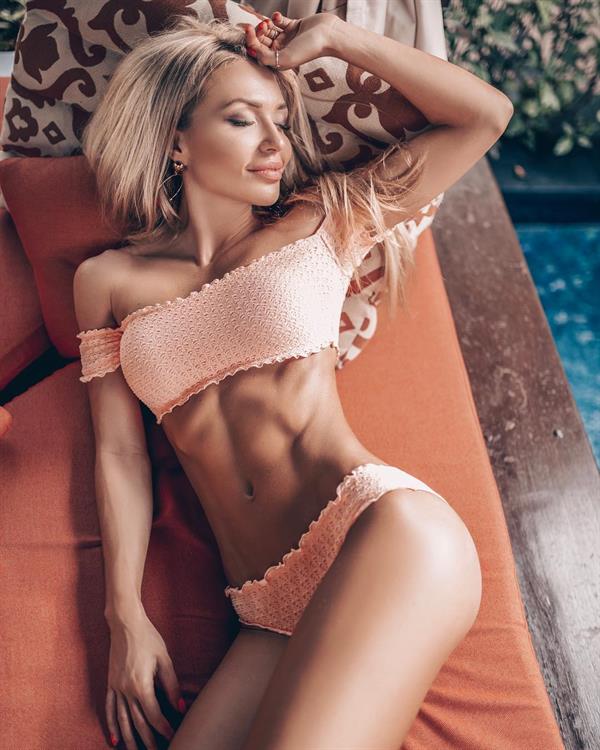 Her Early Life
Ekaterina Usmanova was born on October 1st, 1989, in Krymsk, Krasnodar Krai, Russia.  She was raised by supportive parents who often encouraged her to be active and play numerous sports.  At the age of 4, Ekaterina was already taking part in dance classes, and it was obvious early on that she had the potential to become successful in almost anything she wanted.  In primary, and throughout high school, Ekaterina was a member of a local taekwondo group, where she managed to earn a green belt in a matter of months.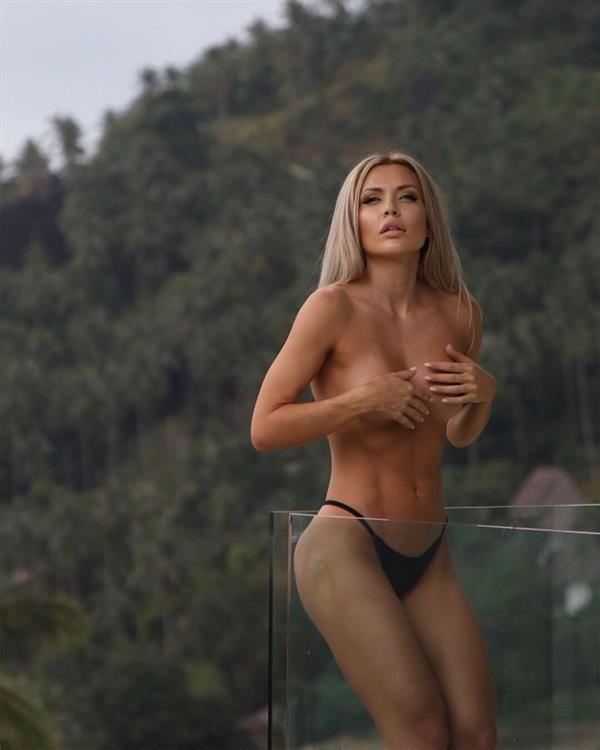 By the time she entered college, Ekaterina already had excelled in many different activities – some of them being marathon running, basketball, volleyball, dance, and taekwondo.
Her Story
Kate Usmanova started to exercise since I was 13.After high school Kate graduated from the Financial University and for some time worked in the specialty.  During that time, she would miss her old sporting days, and as a result, she started going to the gym.
She first started weight training in 2010 after she met a personal trainer, Alexander Usmanov.  They soon became engaged and got married in 2010.  This is when Ekaterina became even more obsessed with working out, as her husband gave her a lot of useful advice on the correct way to exercise and diet.  However, the relationship with Alexander didn't last long, and Ekaterina used weightlifting as an outlet for the stress and frustration that she felt during the divorce.
She quickly turned her outlet in the gym into a passion for fitness, and started training harder than ever before.  Since the beginning of her journey into weightlifting, Ekaterina has managed to build an incredible body, and participate in some of the most prestigious bikini competitions in the world, becoming the champion of the Arnold Classic 2013.  Later that year, Ekatarina competed at the IPA Bikini World Championship and took home 1st place, stepping on the stage at the Arnold Classic the following year and being victorious once again taking home 1st place.
Besides participating at bikini competitions, Ekaterina also took part in various women's powerlifting meets.  The most significant being in 2012, when she won the South Russia bench press competition.  She's also helped numerous women around the world transform their physiques with her personal training advice, and is continuously inspiring her online fans to live a more productive lifestyles.
Throughout her professional career, Ekaterina has participated in many shows in Russia and around the world, establishing herself as one of the only Russian competitors with such a long history of success.
Her Body Measurements
Kate Usmanova stands 5 feet, 6 inches and rocks a 31-22-31 figure.
Kate Usmanova Photos
Join her over 3.2 million followers on Instagram for her newest fitness tips and advices.
Also, do check out our Kate Usmanova page for more of her sizzling hot pictures.