And another from that spy film Anna (2019).  Now, Lera Abova here is something that'll intimidate you.  She is one hot girl that displays badassery.  Yup, her almost shaved head gives her that look.  Oh, and that plus the body of a goddess…  man, Lera will linger in your fantasy for quite some time.  Probably as a dom and giving you instructions on what you should do.  But before you go into fantasy land with her, how about we all get to know her more?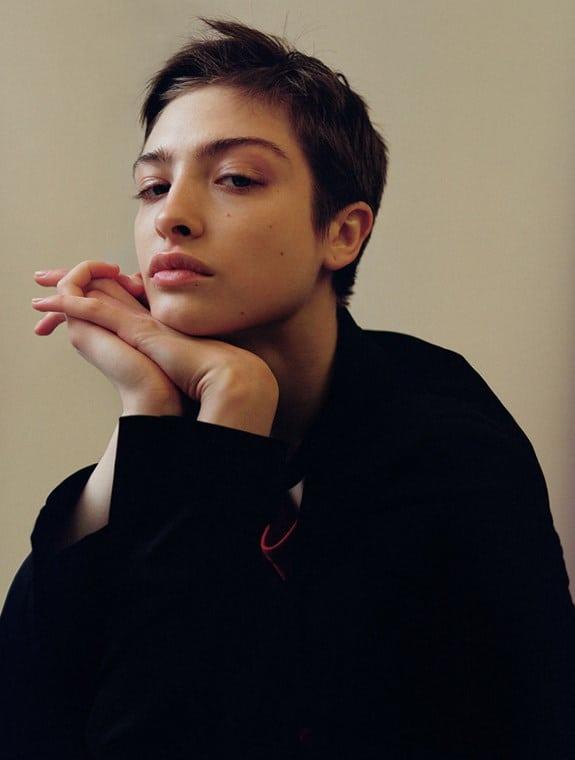 Who is Lera Abova?
Lera is a German fashion model who is most famous for being the cover star of the Guardian and Observer's twice-yearly style magazine, The Fashion.  She has also shot covers and fashion stories for Vogue Ukraine, Vogue Paris, Vogue Germany, Vogue Russia, and Vogue Australia. She has also starred in campaigns for Joseph, Acne, and Sportmax.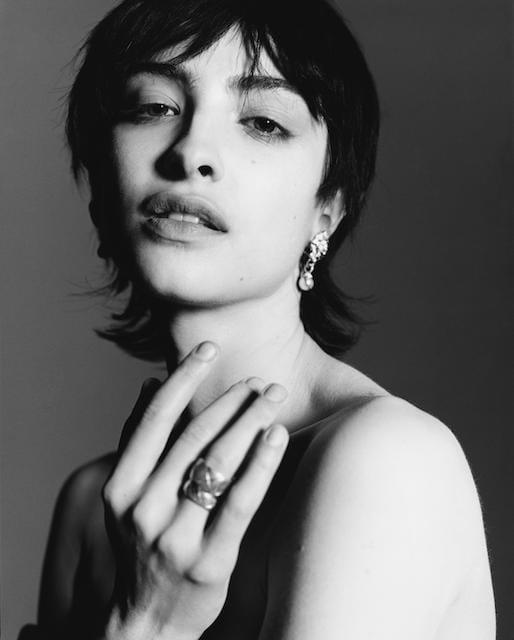 Her Early Life
Lera grew up in a Siberian village that is, according to her…  "so small they don't have it on the map."  She moved to Germany when she was 13.  At first, she couldn't speak German and had to use an electronic translator.
"That first summer was really hard. I had no one, only my skateboard.  You should have seen how I looked.  The other girls were so fancy…  They already had boyfriends.  I had a pink Pokémon T-shirt and crazy, long hair."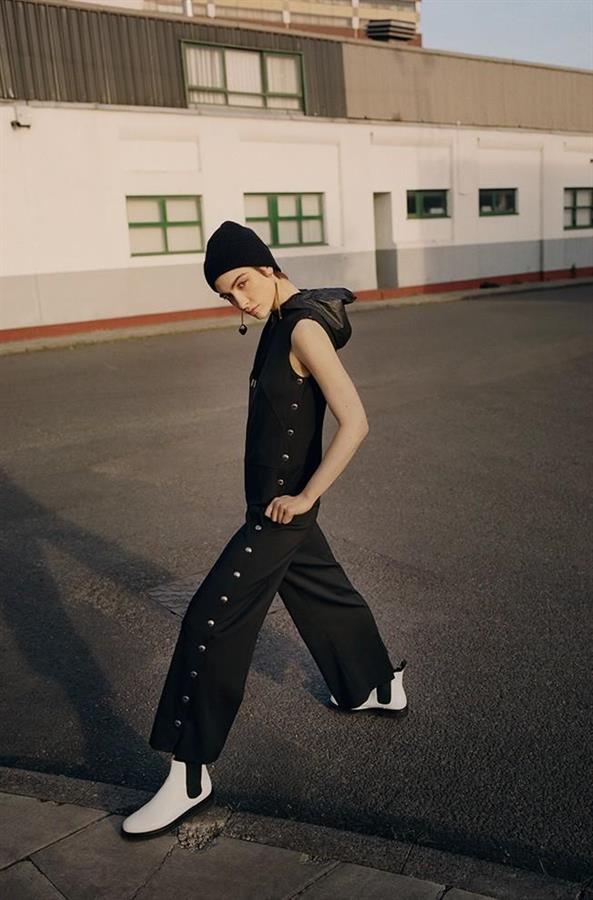 Abova dropped out of school right before her exams when she was around 18 or 19.  She said she never regretted it and if she had a school education, she would never have the life she have right now.
Career Journey
She was discovered for the first time at 17, by a woman who believed she could be the next Kate Moss.  That didn't work out, she said.  And no one needs a second Kate Moss…
"There is never going to be a second Kate Moss – and I don't want to be second someone."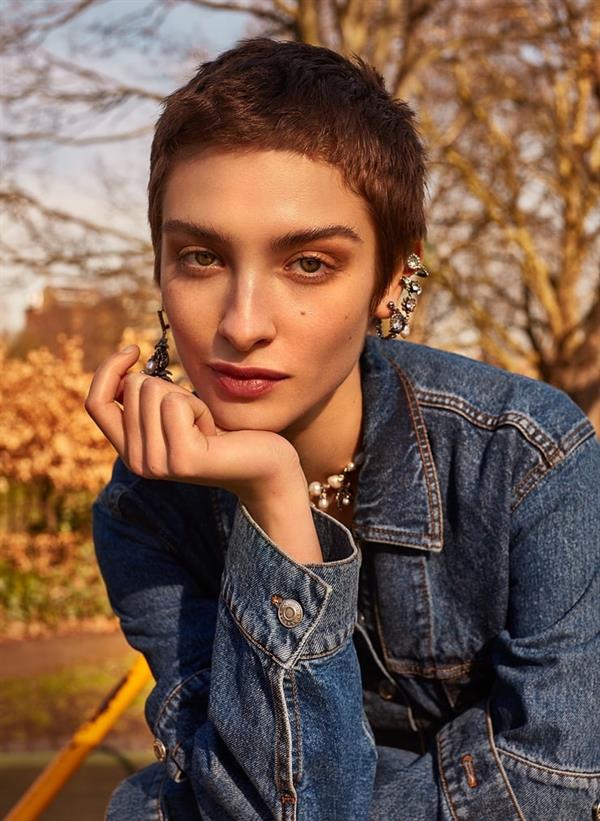 Later, after working in bars, she met her "mother" agent, Peter, who is, she says has helped her so much even on an emotional level.
Lera Abova's big break came in 2016 when she shot with photographer (and 90s grunge legend) David Sims.  She describes herself as his muse and that he's an artist.
"To know that he sees something in me…  I'm always really honest with him, crying in front of him, telling him he changed my life, which is very true."
Lera has also worked with Sølve Sundsbø, Colin Dodgson, and Mariano Vivanco.
Facts and Trivia
Lera shaved off her hair in what she describes as "a Britney Spears moment" when she was in a bad relationship. Her boyfriend at the time also had a shaved head.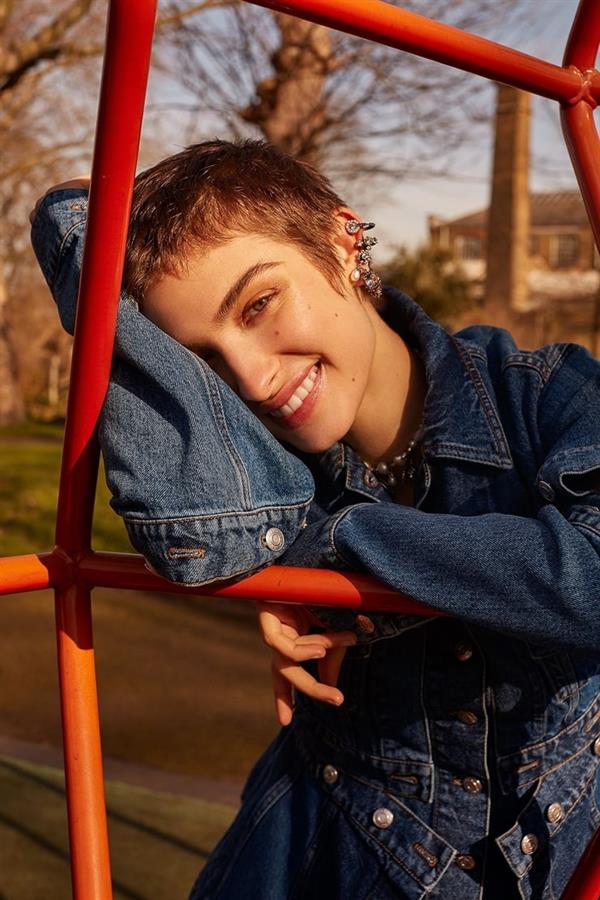 "We looked as if we had just come out of prison."
She describes herself as a character model. Before her career took off, she says, "I was so fixated on not being skinny enough or tall enough, but I thank my booker because he never told me to lose weight.  I was brainwashed by some people in the industry, who I met when I was 17…  it stays with you, in your head.  But my mother booker told me:  'No, you are different, you have everything.'  I always call him Dad."
Body Measurements
Lera Abova stands 5 feet, 9 inches and she rocks a 31B-23-35 figure.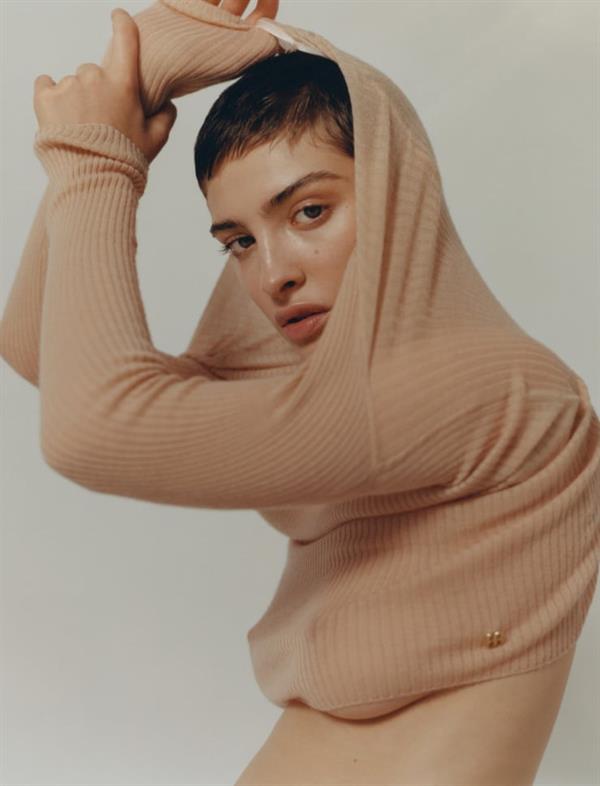 Lera Abova Photos
Follow her on Instagram for her latest personal posts.
Also, do check out our Lera Abova page for more of her.