This social media superstar is a joy to look at.  Her cheerfulness is just contagious and with just a few more years, she'd be on a hotness level at par with that of Jessica Alba's prime.  Ah yes, but if not (which is close to being impossible), she would still be worthy of a spot here on our beloved website.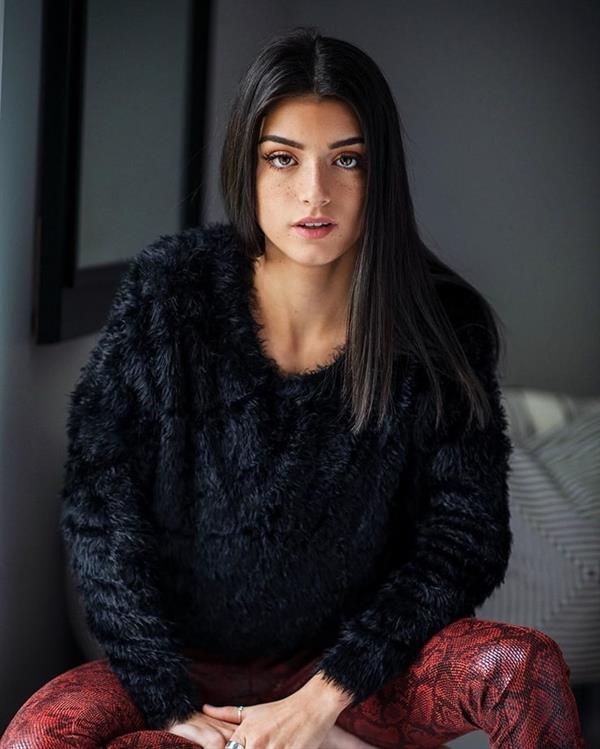 Dixie D'Amelio is something to watch out for.  I'm pretty sure that after social media, she would also conquer Hollywood.
Who is Dixie D'amelio?
is an American social media celebrity and singer who is most famous for her videos on the social media platform TikTok where she posts dance videos often alongside other TikTok creators like Bryce Hall, Daisy Keech, and her sister Charli D'Amelio.  She was a member of the collaborative TikTok group The Hype House from late 2019 until May 2020.  Also in 2020, Dixie starred in the YouTube web series Attaway General.
She released her debut single "Be Happy" in June 2020.
Her Early Life
Dixie D'amelio was born on August 12, 2001, in Norwalk Connecticut. Growing up, she was quite active and ran track, played lacrosse, and had a secret life as a BMX rider.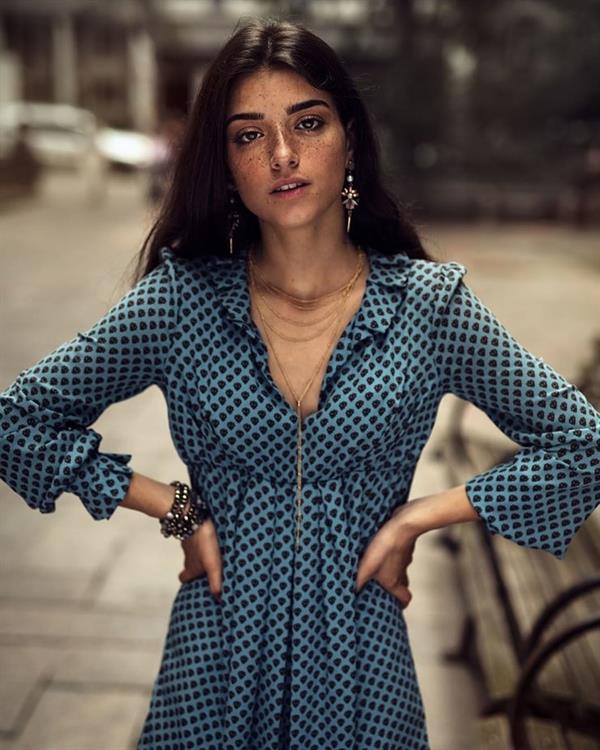 "I was fifth in the nation, and I thought that was kind of cool."
Dixie is one of many high school seniors who graduated during the COVID-19 pandemic.  In September 2019, Dixie's mom posted that Dixie is going to The University of Alabama.
Career Journey
Dixie's first paid modeling gig was back in January 2018.  Since then, she's worked with brands like Ralph Lauren.
In January 2020, D'Amelio signed with United Talent Agency.  She and her sister announced a new podcast deal with Ramble Podcast Network, which will offer a behind-the-scenes look at their lives and specific topics on their minds in May of 2020.  On June 26, 2020, D'Amelio released her first single, "Be Happy".  As of June 28, the song has accumulated more than 1.4 million streams on Spotify.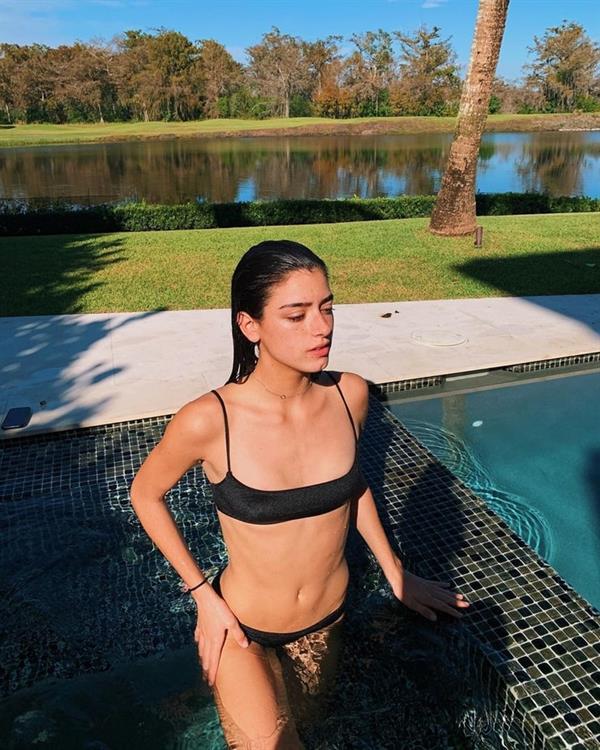 On July 1, 2020, she dropped the music video for the song on YouTube.  As of this writing, it's amassed over 44 million views.  When it was released, Dixie's music vid was the "number one trending YouTube video in the world right now, passed Kanye West and Travis Scott's new song, and got, like, 10 million views in a day.
"I wanted to share the honesty of this message with others, especially those around my own age…  I remain so grateful for the people that surround me and the opportunities I've been given, but some days, as we all know, it's not easy to be happy.  My hope is that anyone who listens can be reminded that it's okay to feel what we feel.  It's okay have a bad day.  We all have them and you are not alone."
On August 7, 2020, Dixie signed a record deal with L.A.  Reid's label HitCo Entertainment.
Facts and Trivia
She became active on Instagram before TikTok, launching her Instagram account in July 2015.
Her sister Charli became one of the fastest-rising TikTok celebrities in the platform's history in 2019.
She and Charli could pass as twins but the sisters are actually a few years apart.  Dixie was born on August 12, 2001, while Charli was born on May 1, 2004.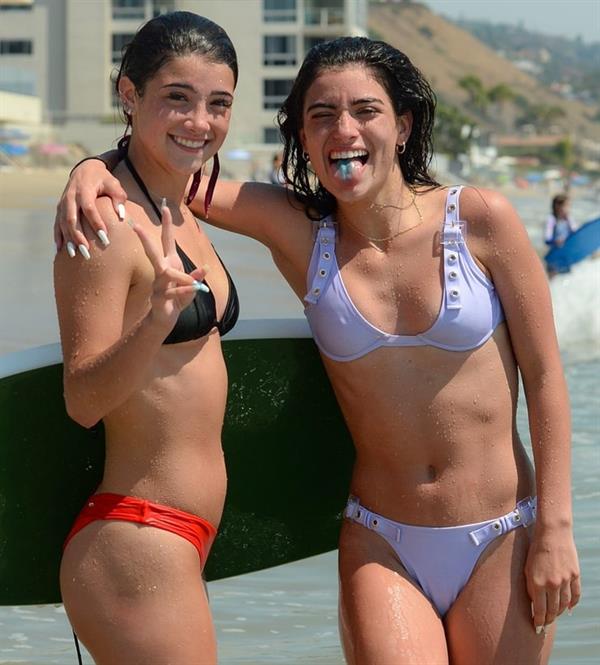 Dixie appeared at a Christmas-themed MistleTok Meet-Up alongside her sister and other TikTok creators such as Nikko Zingus and Luca Lombardo in December 2019 in Greenwich, Connecticut.
She used to be in the Hype House.  Yup, both Dixie and Charli were part of the Hype House, a hub for TikTok creators to make content, similar to YouTube's Team 10.  However, they left the House in May 2020. A representative for the D'Amelios said, "When the Hype House started to become more of a business, Charli and Dixie stepped away from that aspect. While their businesses are separate, their friendships with the members continue."
She's dating fellow TikTok star Griffin Johnson.  On March 4, 2020, Griffin seemingly made them Instagram official when he posted this pic with the caption, "<3."  They've both been appearing in each other's videos on TikTok, including one where they're being cuddly and kissy.  Griffin captioned that video, "Date night w @dixiedamelio."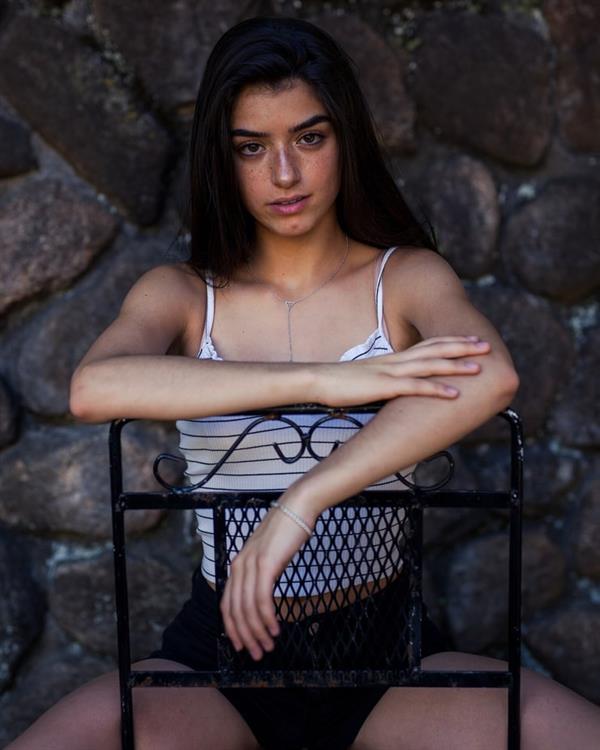 In June 2020, they finally confirmed they were official after Hype House co-founder Thomas Petrou told The Hollywood Fix they've "been [official] for awhile."
Her favorite movies are The Cat in the Hat and War of the Worlds.
She had her wisdom teeth out and used it for content.  Yup, she shared a video of herself right after the oral surgery, clearly unhappy and in pain.  Her caption, which was presumably referencing her mom, read, "She wouldn't let me have a shake shack burger 5 minutes after getting my wisdom teeth out."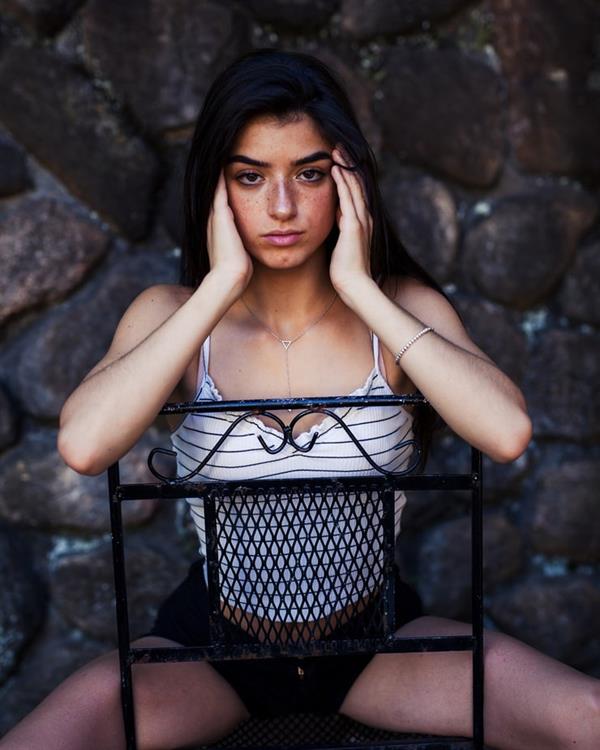 In February 2020, Dixie, along with sister Charli and fellow TikToker Addison Rae, danced on the court during the Slam Dunk contest at an NBA All-Star game.
Forbes published a report in August 2020 revealing Dixie earned $2.9 million in the last year through June from her numerous sponsorship deals and merchandise, making her the third highest-earning TikTok star.  She has seen her audience on Instagram steadily grow to more than 13 million followers.
Her Body Measurements
Dixie stands 5 feet, 6 inches and she rocks a 34-26-35 figure.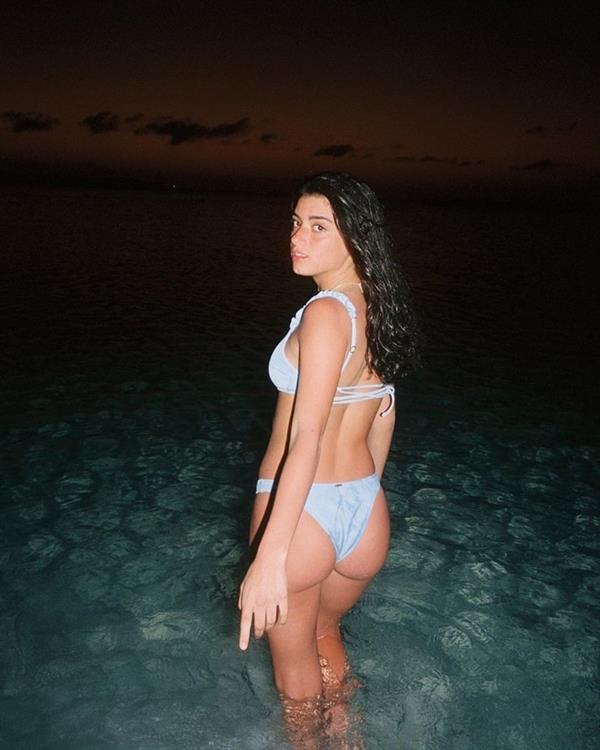 Dixie D'Amelio Photos
Join her over 18 million followers on Instagram for a daily dose of her.
Also, do visit our Dixie D'Amelio page for a good amount of her pictures.