Elisabeth Rioux is just absolutely gorgeous.  There's no bad angle with this woman and she also has the body of a goddess.  Oh my, take a good look at this babe.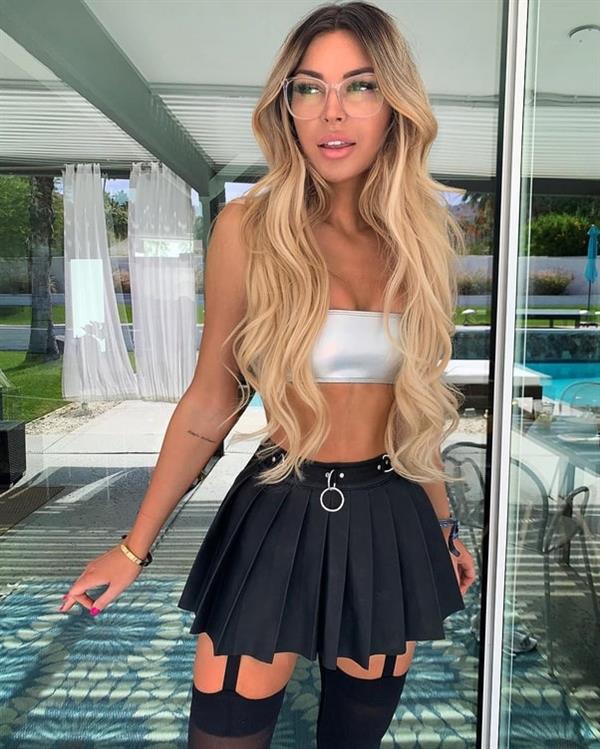 Elisabeth is a mom now but she never lost a single ounce of hotness.  She still maintains that awesome physique of hers and…  Oh, after this article, for those who are not familiar with her, you'd be researching like heck.  Really.  Because come on.  You'd ask for more.
Who is Elisabeth Rioux?
Elisabeth Rioux is a Canadian model, entrepreneur, and social media influencer.  She was just 18 when she launched her swimwear collection, 'Hoaka Swimwear,' which was her first venture as an entrepreneur.  Later, she unveiled an underwear range, which is now available in several countries through the company's shopping website.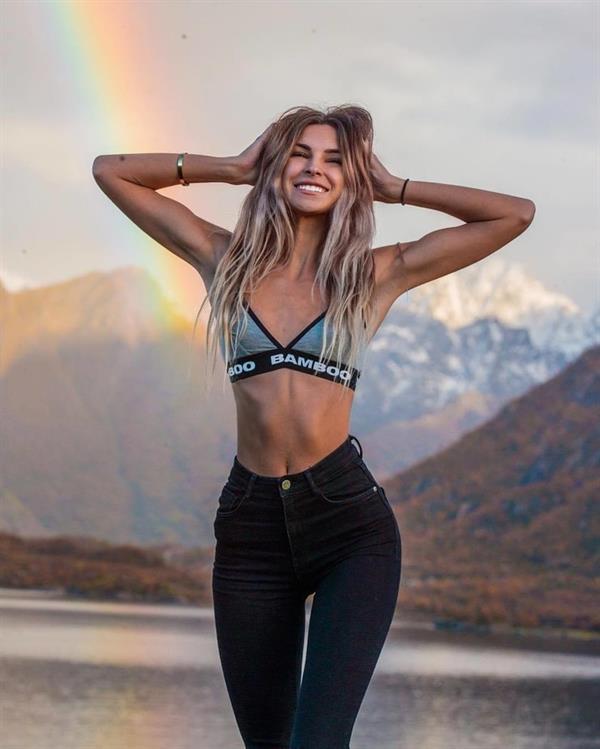 Elisabeth models for both her clothing lines and simultaneously creates content for her social media pages.  Elisabeth also posts travel vlogs on her self-titled 'YouTube' channel.
Her Early Life
Elisabeth was born on December 20, 1996, in Canada.  She has a sister named Chloe Rioux, who is a popular "Instagrammer."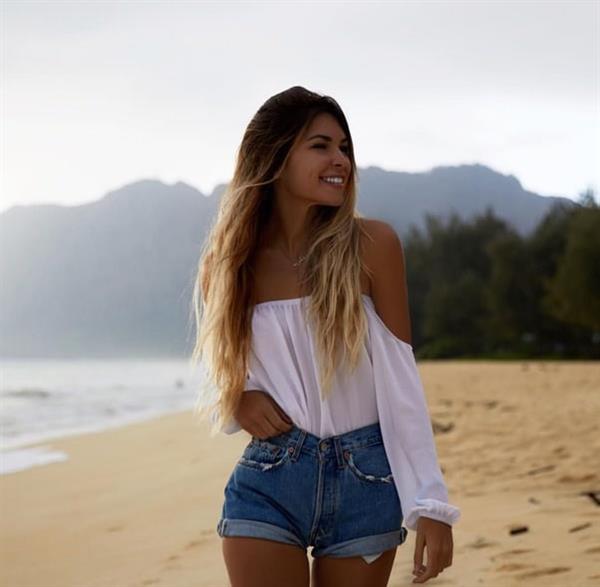 Career Journey
Elisabeth was once associated with the Montreal-based model-management company 'Dulcedo.'  She launched her 'YouTube' channel on November 19, 2013.  The first video she posted on the channel was a travel vlog documenting her first trip to Croatia.  The content on Elisabeth's self-titled channel includes vlogs, Q&As, travel diaries, storytimes, and a couple of challenge videos.  In December of 2014, she posted her first picture on her Instagram account.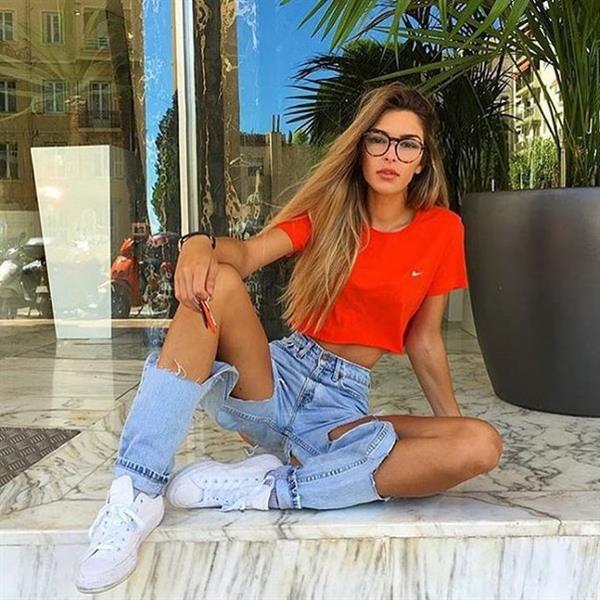 Elisabeth ventured into entrepreneurship while she was in business school.  Elisabeth conceived the idea to launch her clothing line when she was studying marketing.  To put her theoretical knowledge to practice, she decided to turn her love for fashion into a business.  Through 'Hoaka,' Elisabeth offers a wide range of beachwear and swimwear for women of all shapes and sizes.  Elisabeth's personal experience of bikini shopping helped her design the range.  She noticed there was a lack of a suitable collection of swimwear that was stylish yet comfortable.
After working for about a year on designing her swimwear collection, she launched it in 2016.  Initially, the brand was known only to Quebec citizens.  Elisabeth created an 'Instagram' page for promoting 'Hoaka', and it worked.  Fashion "YouTubers" such as Katelyn Fitch and Sydney Joz have featured 'Hoaka' in their haul videos.
Facts and Trivia
Elisabeth co-owns an underwear line, too, named 'BAMBOO UNDERWEAR.'  She started the company along with three other young entrepreneurs, namely, Jules Marcoux, Philippe Ouellet-Thivierge, and Mathieu Landry-Girouard, in Québec.  On December 18, 2018, Elisabeth launched the pop-up store of the brand.
Elisabeth has been in relationships with "YouTuber" Jay Alvarrez and model Jonathan Germain, who have both been featured in a few of her Q&A videos.  Elisabeth is currently dating Monaco-based model Bryan McCormick, with whom she has created a few vlogs for her channel.  In July 2020, she and McCormick welcomed a daughter named Wolfie together.  Her sister is a popular Instagrammer Chloe Rioux.
She and her former boyfriend, social-media influencer Jay Alvarrez, did a photoshoot in Los Angeles to promote the 'Bamboo Underwear' collection for couples.
Elisabeth never shies away from sharing stories of her embarrassing moments with the public, which models usually prefer to keep private.  She owns a 'Finsta' page, where she posts funny faces, unfiltered no-makeup looks, and several such pictures through which she promotes self-love.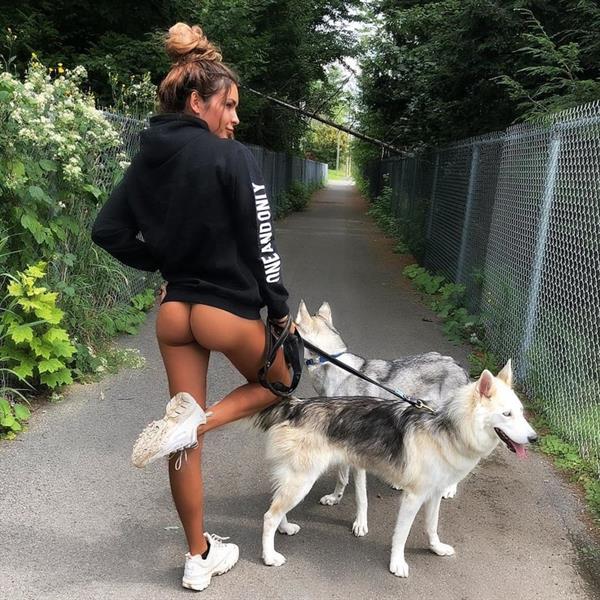 Elisabeth has two Siberian husky dogs named Cherry and Royce and has recently introduced a new puppy, Maylie, to her family. Elisabeth is vegan and is an avid traveler.  She prefers to travel to beaches on her vacation.
Photography is also on Elisabeth's list of passions.  She loves getting inked and has tattoos on her right hand and belly.
Her Body Measurements
Elisabeth stands 5 feet, 6 inches and she rocks a 31-22-33 figure.
Elisabeth Rioux Photos
Join her over 1.7 million followers on Instagram for her latest hot lifestyle posts.
Also, do check out our Elisabeth Rioux page for more of her super sexy pictures.