Another bombshell with a face of an angel.  Corinna Kopf is just gorgeous and you'd instantly fall for her looks.  Yup, she looks like Christmas morning.  Now, I don't really know why I wrote that.  Maybe because she brings the same excitement us adults like what Christmas mornings do to a kid.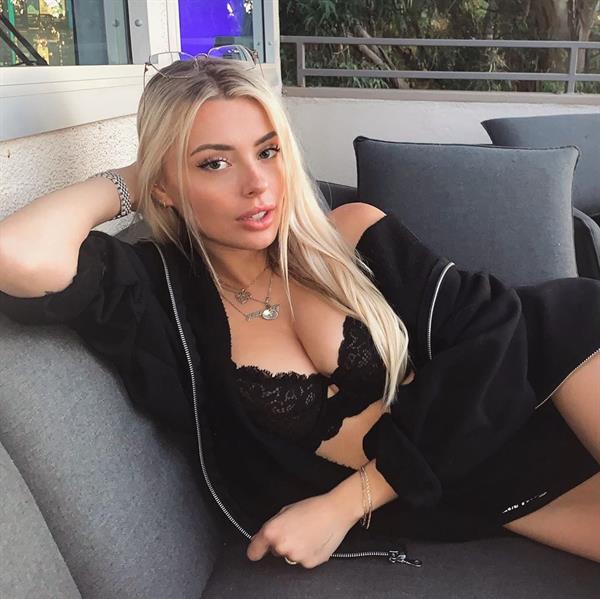 Now, we don't really care about one's political views…  Really, as long as they're hot, they're gonna' be here.  I just said that just to be clear.  Enjoy, guys and gals!
Who is Corinna Kopf?
Corinna is an American social media personality who began her career as an 'Instagram' model and later became a vlogger.  She owns a 'YouTube' channel that hosts content related to lifestyle and beauty.  The channel also hosts storytime videos, pranks, and challenge videos.  She has collaborated with several noted "YouTubers," and some of her most popular collaborations have been with well-known "YouTuber" David Dobrik.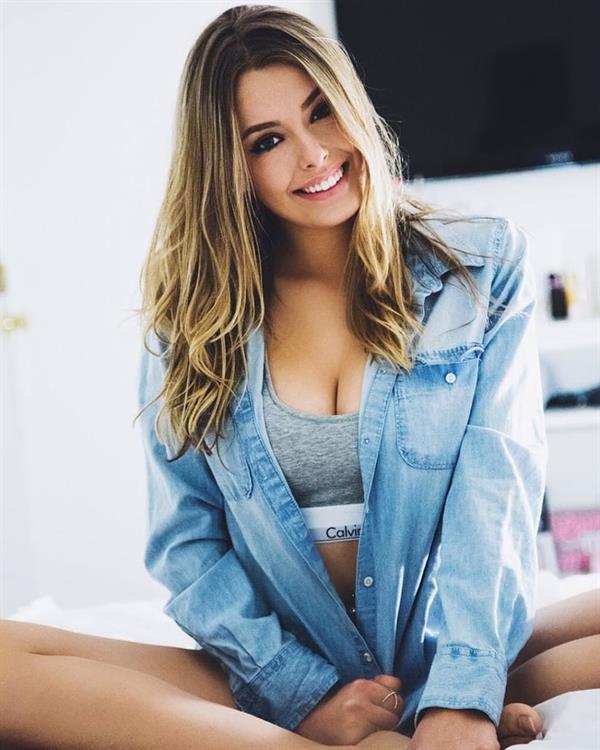 Corinna is also a Fortnite gamer, she signed an exclusive streaming deal with Facebook Gaming in 2019 after previously streaming her content on Twitch.
Her Early Life
Corinna Kopf was born on December 1, 1995, in Palatine, Illinois.  She grew up in Palatine, Illinois; but has family scattered throughout the midwest in Wisconsin, Iowa, and Missouri.  Corinna is of German descent and can speak the language fluently.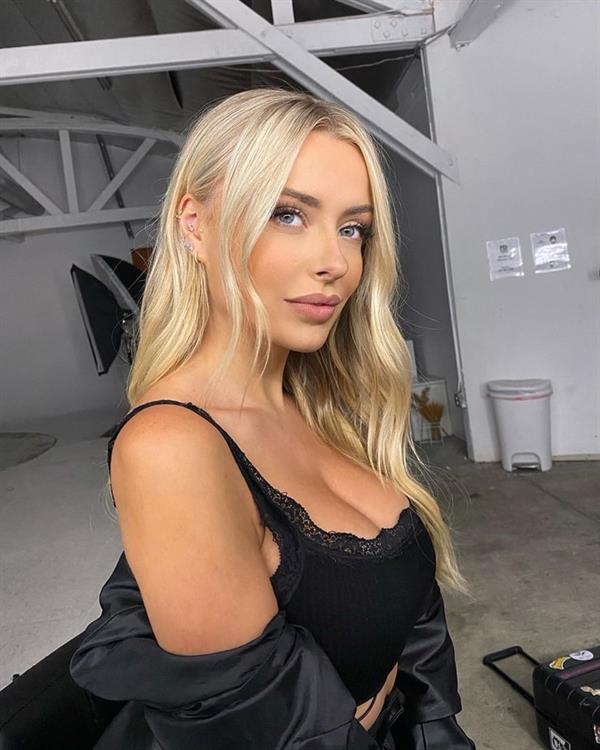 Corinna worked as a nanny in Malibu, when she was in school.  She dropped out of school to pursue a career in social media.  She now works as the personal assistant of Taylor Caniff, an American internet personality-turned-actor.  Corinna initially wanted to become a veterinary physician.
Career Journey
Corinna was in school when she stepped into the social-media scene.  She began her social-media career through 'Instagram' on August 18, 2012.  One of her most popular 'Instagram' posts consists of a video of the 'Spring Awakening' electronic music festival that she attended in 2014.  Corinna simultaneously ventured into 'Twitter,' where her posts have garnered over 500 thousand followers.  Before she created her 'YouTube' channel, Corinna conducted a poll on 'Twitter.'  She asked her fans if they wanted her to be on 'YouTube.'  79% of her fans wanted to see her on 'YouTube,' and that was when she decided to create her channel.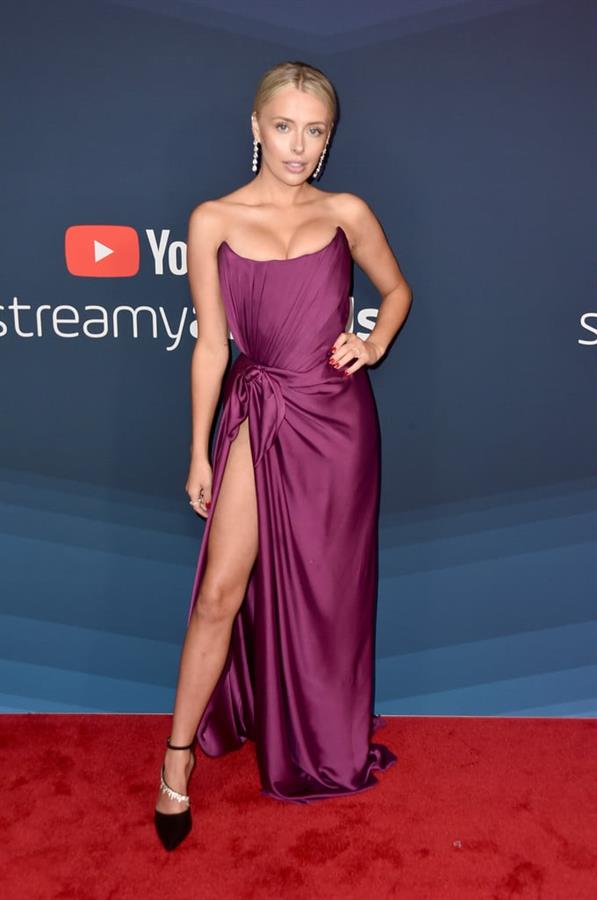 Corinna created her 'YouTube' channel on June 3, 2016.  Her first 'YouTube' appearance was in a video by fellow "YouTuber" David Dobrik.  Corinna denied the fact on her first 'YouTube' video, which was a Q&A session.  She also revealed that her first 'YouTube' appearance was in a prank video on the channel 'Second Class,' which is co-owned by her friend Jack Dytrych.
Facts and Trivia
Corinna was in a relationship with "Viner" Toddy Smith.  They started dating in 2017 and broke up in early 2018.  Corinna has reportedly dated fellow social-media personality Jack Dail, too.
Corinna is popular for her storytime videos, too.  One of her most popular storytime videos is about her horrifying lip-injection experience.
Corinna once shared her skin-care routine, responding to her fans' requests, and it garnered an impressive viewership. Following this, fashion and beauty became a regular topic on her channel.
She also posts challenge videos and has collaborated with many popular "YouTubers" such as Liza Koshy, Durte Dom, Nathalie Paris, Zane Hijazi, Bruhitszach, Franny Arieta, Josh Peck, Jason Nash, and Nick Bean.  Of these, Corinna's most popular collaboration has been with David. Their frequent collaborations made their fans think they were dating each other.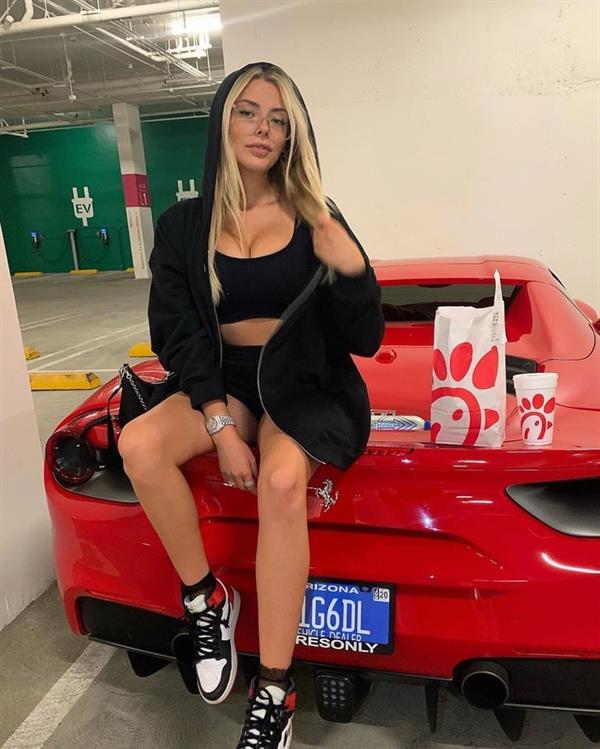 Her biggest fear is that of passing out and dying.  She wishes to have four children and name them Carter, Sadie, Hudson, and Everest.  She is also a travel addict and dreams of traveling the world someday, and Australia is her dream destination.  Corinna owns an 'Audi.'  She is a cat lover and prefers bright colors.
Corinna is fond of tattoos and piercings.  She has eight piercings, four on her right ear, three on her left ear, and a belly-button piercing.  Corinna has four tattoos.  The tattoo on her inner lips reads "J. Nash."  "David's Vlogs" is inked on the middle finger of her right hand.  She sports a tattoo of the ace of hearts on her wrist.  She also has a tattoo on her foot that reads "You are stronger, I Love You."  The tattoo is dedicated to her deceased brother.
Her Body Measurements
Corinna stands 5 feet, 5 inches and she possesses a 34-24-34 (32B bra size) figure.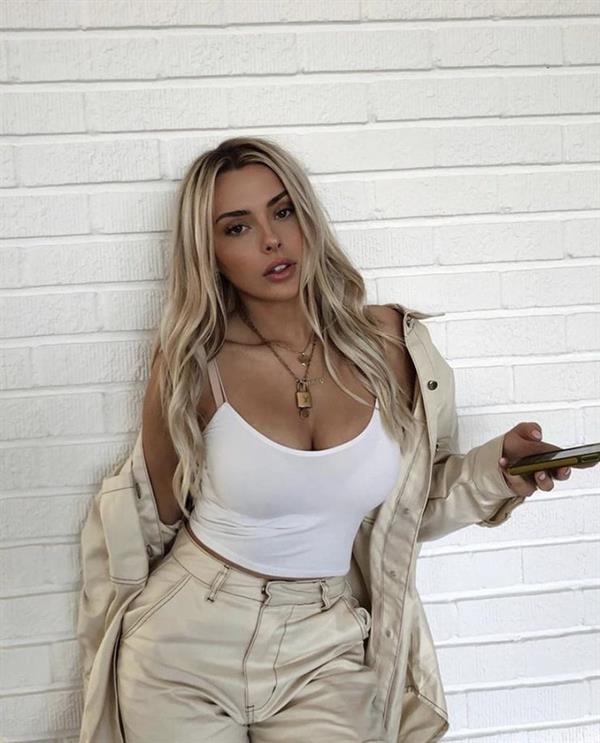 Corinna Kopf Photos
Join her over 4.9 million followers on Instagram for a daily dose of her beauty.
Also, do visit our Corinna Kopf page for more of her beautiful pictures.