This controversial babe truly deserves a Sinful Sunday feature.  Why?  Because she's sinfully hot.  That's all.  Yup, the controversy has nothing to do with her being featured here.  Though it's a plus as it makes her more interesting.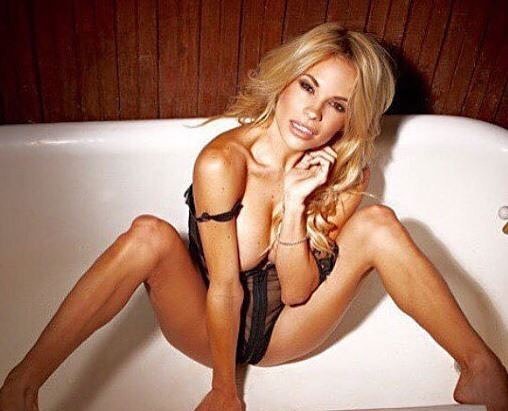 Oh, Dani Mathers is the type of babe who can make you drop your pants and just pull a nasty prank on you ala 'Girl Next Door'.  With her hotness, you'd just do what she asks you to without even questioning anything.
Who is Dani Mathers?
Dani is an American model and actress who is most famous for being 2015's Playboy Magazine Playmate of the Year.  She was also Playboy's Cyber Girl of the month in January 2013 and Playmate of the Month in May 2014.  Dani was cast in a recurring role as Danica in The Bold and the Beautiful in 2005 and came back to portray the character several times through 2013.  She was featured in the comedy film Neighbors, starring Seth Rogen.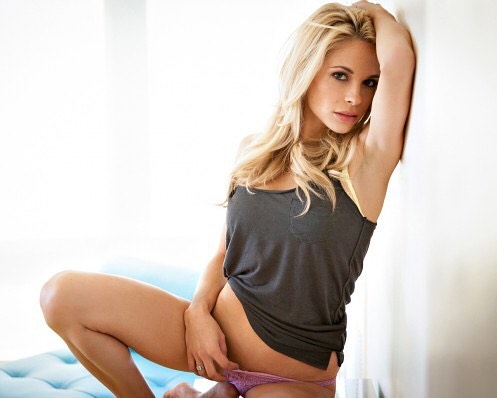 Her other acting credits include Badass! (2010) and Thrilling Contradictions (2014).
Her Early Life
Dani Mathers was born on January 5, 1987, in Malibu, California.  She grew up in a Jewish-Italian Family.
"I was brought up playing in the mud, cheerleading, and playing volleyball."
She also enjoys playing video games and recreational shooting.
Fat-Shaming Controversy
In 2017, Dani pleaded no contest to a misdemeanor charge of invasion of privacy after a July 2016 incident where she publicly Snapchatted a photo of a naked woman, who was 70 at the time, at her gym.  But despite her claims of remorse, the lawyer of the woman she photographed said the model hasn't reached out to apologize to the victim.
The woman just spoke out through her lawyer, the Los Angeles city attorney Mike Feuer, who said his client had described the incident as "humiliating."  "Body shaming is inhumane.  And it tears down the victim's self-respect, it has devastating consequences.  It stigmatizes victims.  I think there's no question that in this case, the invasion of her privacy, compounded by the dissemination of the photo that was taken, has had what will be I hope a dissipating impact over time but certainly a severe impact now," said the woman's lawyer.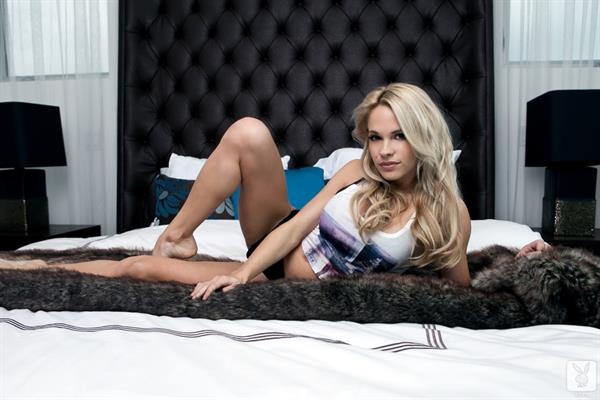 They also added that although Dani has made public statements apologizing for her actions, she hasn't reached out to the one person she targeted.  They also pointed out that Mathers' public statements alongside her failure to apologize to the victim herself gives the impression that Dani is trying to paint herself as the victim in this scenario.
As for Dani, her sentence includes 30 days of community labor removing graffiti and three years' probation, in addition to paying $60 in restitution to the victim.
Her Body Measurements
Dani stands 5 feet, 2n inches and she rocks a 33D-22-31 figure.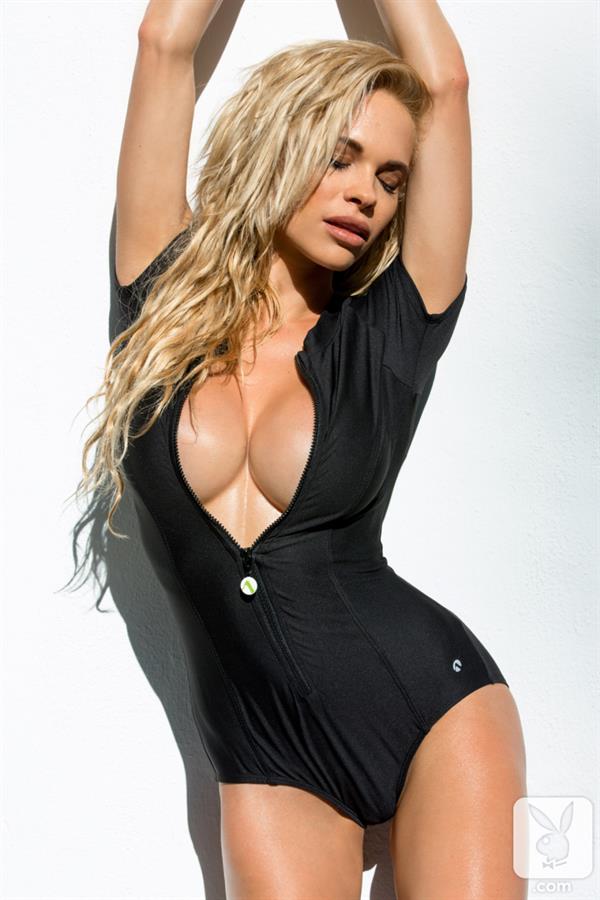 Dani Mathers Photos
Follow Dani on Instagram for the latest of her hot posts.
Also, do check out our Dani Mathers page for more of her.
And we got some of her nudes here that you will enjoy!