Oh, Sylvie Meis is just timeless.  That snobby look of hers is so sexy that you'd just want to forget everything and just stare at her for an entire day.  And 42, she still rocks an awesome body.  Like she just turned 22 or something…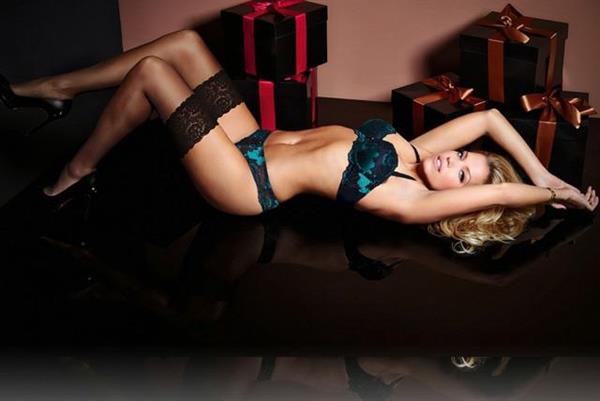 Yes, she is a joy to look at and to build fantasies around.  Man, we're pretty sure that after this article, she would be in your dreams.  And she would give you an unforgettable one.
Who is Sylvie Meis?
Sylvie Meis or Sylvie van der Vaart is a Dutch model and TV personality who became famous for hosting celebrity-studded events for the music station TMF.  She also judged Germany's Das Supertalent.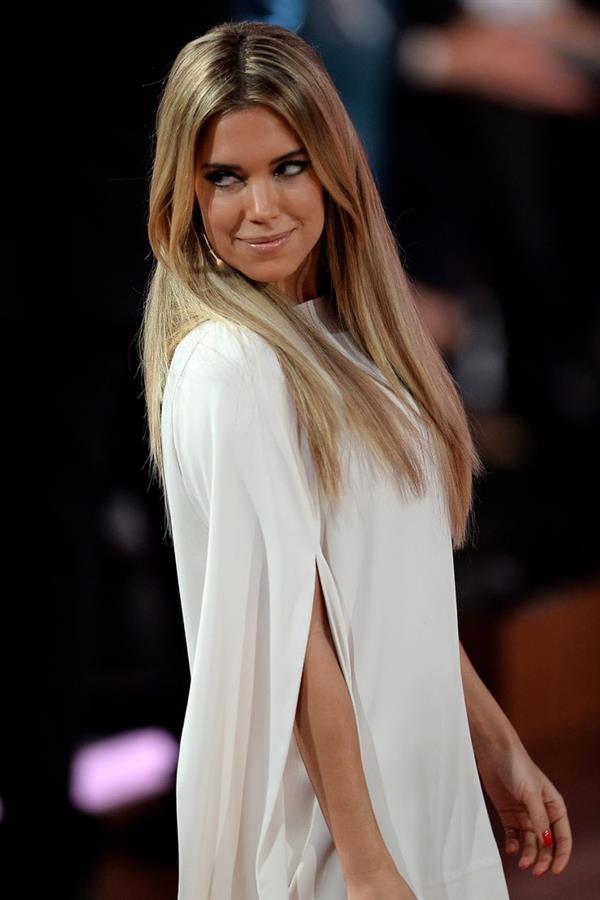 She is also an actress and has appeared in films such as Let's Dance (2006), Elvy's Wereld So Ibiza! (2018) and Costa! (2001).
Her Early Life
Sylvie Francoise Meis was born on April 13, 1978, in Breda, The Netherlands.  She is of partly Indo-European descent, her father being Dutch-Indonesian, her mother being Belgian.  She graduated from the University of West Brabant (Dutch: Hogeschool West-Brabant).
Career Journey
She embarked on a modeling career when she was eighteen, but quickly decided that she'd rather become a host and TV personality.
At age 18, Sylvie began a modeling career but quickly decided that she'd rather become a host and TV personality.  After becoming interested in television, she gained popularity through assignments at FoxKids and music station TMF.  She hosted several events at TMF, such as presenting the annual TMF-awards, and conducting interviews with international artists such as Britney Spears and Kylie Minogue.  In addition, she was featured in the Dutch TV-series Costa.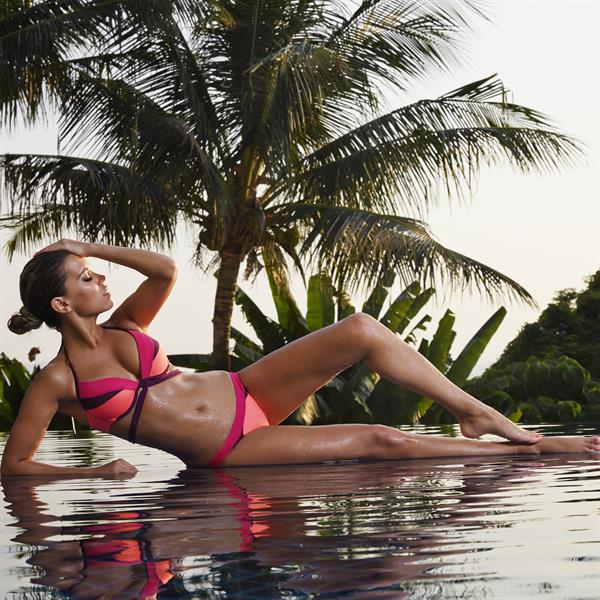 In 2003, Sylvie was named as Netherlands' Sexiest Woman.
She is also a businesswoman and owns the Pure by Sylvie jewelry line. In 2008, Sylvie hosted the 2008 FIFA World Player of the Year award ceremony.
Between 2008 and 2011, Sylvie was a judge on Das Supertalent, the German version of Simon Cowell's Got Talent series.  In 2010 she took part in the third season of the German equivalent of Strictly Come Dancing, called Let's Dance.  On April 17, 2010, Silvie replaced the usual Deutschland sucht den Superstar judge Nina Eichinger for the final of the 7th season, after the latter was stuck in Los Angeles following flight restrictions as a result of the 2010 eruptions of Eyjafjallajökull.  Between 2011 and 2017 Meis has been hosting the show Let's Dance together with Daniel Hartwich.  In 2018 she was replaced by former participant Viktoria Swarovski and instead returned to Das Supertalent as a judge.
Facts and Trivia
In 2003, she started a relationship with then Ajax footballer Rafael van der Vaart.  Due in part to the fame from their individual careers, they soon became the Netherlands' most famous "football couple.  After her husband's 2008 transfer to Real Madrid, they moved to Spain.
Sylvie has given birth to a son on May 28, 2006.  The baby, Damián Rafael van der Vaart, had to be born before the start of the World Cup in Germany because the father wanted to be present at birth.
In May 2009, Sylvie was diagnosed with breast cancer.  She got the last of her treatment in November of the same year and there was no need for surgery or amputation.
In the summer of 2009, Real Madrid wanted to sell Rafael van der Vaart, but the player decided to stay in Madrid because Sylvie was undergoing cancer treatments there.  A year later, upon his move to England, Rafael stated  "She had a very serious illness and it is true that she had to be treated at the Clínica Quirón.  Last season, they wanted me to leave but I couldn't leave for that reason.  Now she is well and the only thing that happened was that Madrid wanted to sell and I wanted to get back to enjoying playing football, and Tottenham are a great team that are going to give me the football opportunities that I need."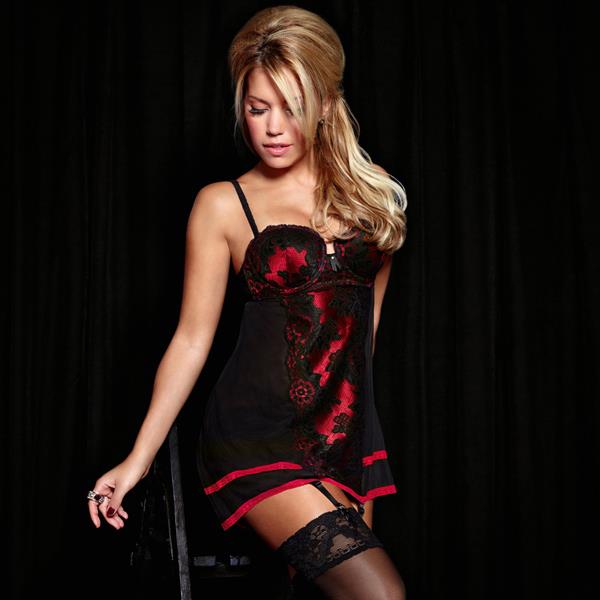 Sylvie is fluent in English, Dutch, and German.
Controversies
In 2010, Sylvie admitted to having cheated on her husband, stating that Van der Vaart found out through emails that she was having an affair with a KLM airline pilot which she believed was the beginning of the end of their marriage.  On January 2, 2013, Sylvie acknowledged their separation after he had struck her in front of their guests.  Their divorce was finalized in December 2013.  On April 12, 2017, she became engaged to Charbel Aouad but the couple separated in October 2017.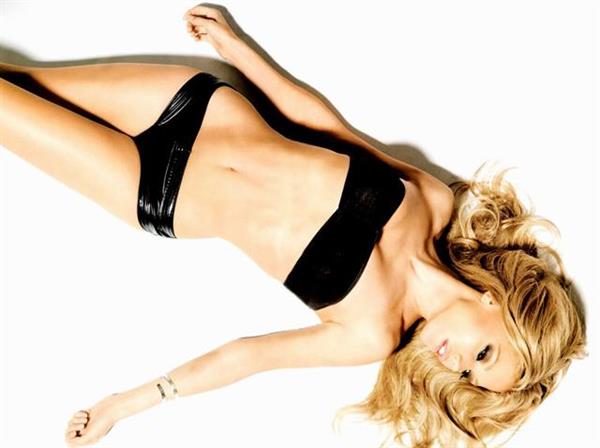 Her Body Measurements
Sylvie stands 5 feet, 2 inches and she rocks a 38-24-35 (bra size is 34D) figure.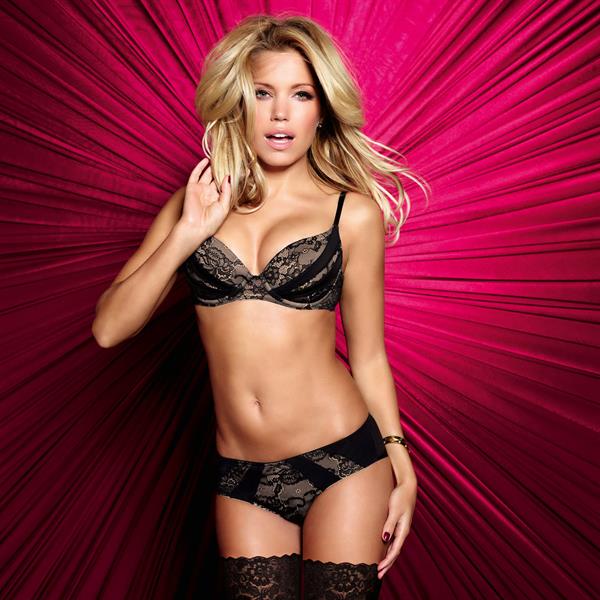 Sylvie Meis Photos
Join her over 1.4 million followers on Instagram for her latest posts.
Also, do check out our Sylvie Meis page for a good amount of her pictures.