A goddess, a warrior, I don't know.  But she would perfectly fit in Themyscira.  Yup, Wonder Woman's beloved home.  Look at her and I'm pretty sure you will agree…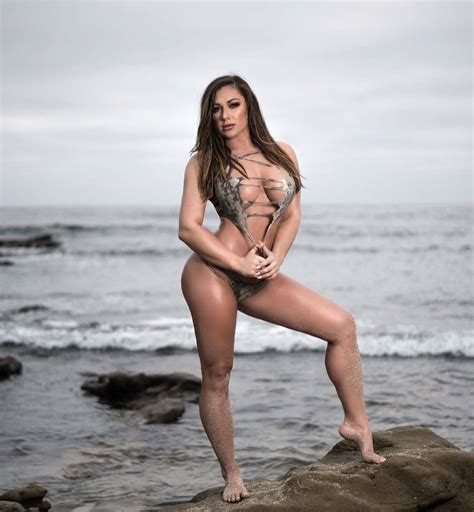 Oh, yes.  That physique.  Superfit but still maintains femininity.  You know she could kick you in the ass any time she wants but still makes herself look fragile while doing so.  She could lift your weak ass frame with just her right arm and would still look like a maiden deserving of your utmost chivalry.  Ah, Caitlin Rice is such a woman!
Who is Caitlin Rice?
Caitlin is an American fitness model and certified personal trainer who is best known for her fitness programs and workouts, which are also shared through her 'caitlinricefit' Instagram account.  She has been featured in Sporting News and Total Pro Sports.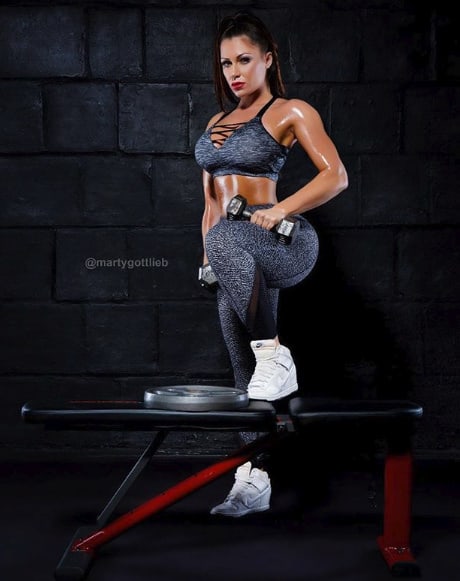 Her Early Life
Caitlin Rice was born on November 6, 1991, in the US.  She graduated with a degree in Political Science from Southern Methodist University in Dallas, Texas.  She then moved to Canada after college; but would later reside in San Diego, California.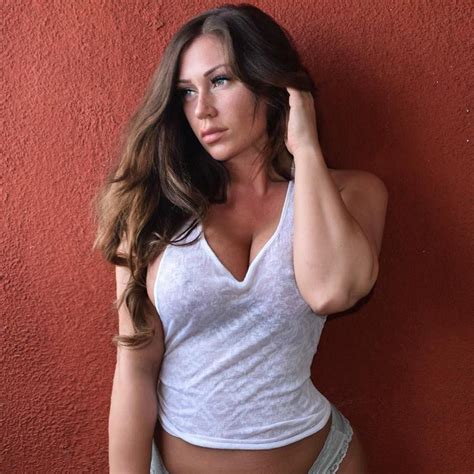 "I'm originally from the United States. I grew up an Army brat, constantly moving from place to place."
Modeling Career
In 2006, at the age of 16, Caitlin was recruited to become a fashion model in Atlanta, Georgia.  However, this didn't turn out to be the dream job she was hoping for.
Becoming a model in the fashion industry meant that Caitlin was placed on a strict diet – she was forced to consume minimal calories, in order to reach the required dress sizes for her profession.
"My diet was absolutely horrible.  The fashion industry put pressure on me to be rail thin so my diet ended up consisting of pretty much nothing.  I was on the verge of an eating disorder, malnourished, and unhappy."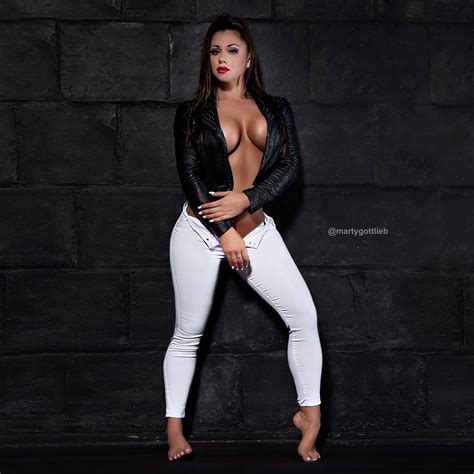 However, it wasn't long until she became unhappy with her lifestyle; she decided to leave modeling behind, setting a new goal of gaining a degree in College.
Fitness Journey
In her final year of college, Caitlin decided that she'd enjoyed partying enough.  The future personal trainer stopped drinking alcohol and eating junk food, deciding to dedicate her time to sculpting her dream figure.
"I decided to get away from that lifestyle and focus on my college career. I started doing a bit of cardio and a lot of partying!  Was eating again but not very healthfully.  I gained 15 pounds and was what I call 'skinny fat'.  I had no muscle definition and a little belly from all the alcohol and bad food I was consuming.  Then I decided it was time to turn things.  I stopped going out on the weekends and stopped partying.  I started hitting the weights and did some research.  Then I learned how to lift weights properly and quite simply fell in love with it.  Lifting became a lifestyle and pretty much the best part of my day.  I always strive for progress.  Being fit is so much more than just looking good and having a good body."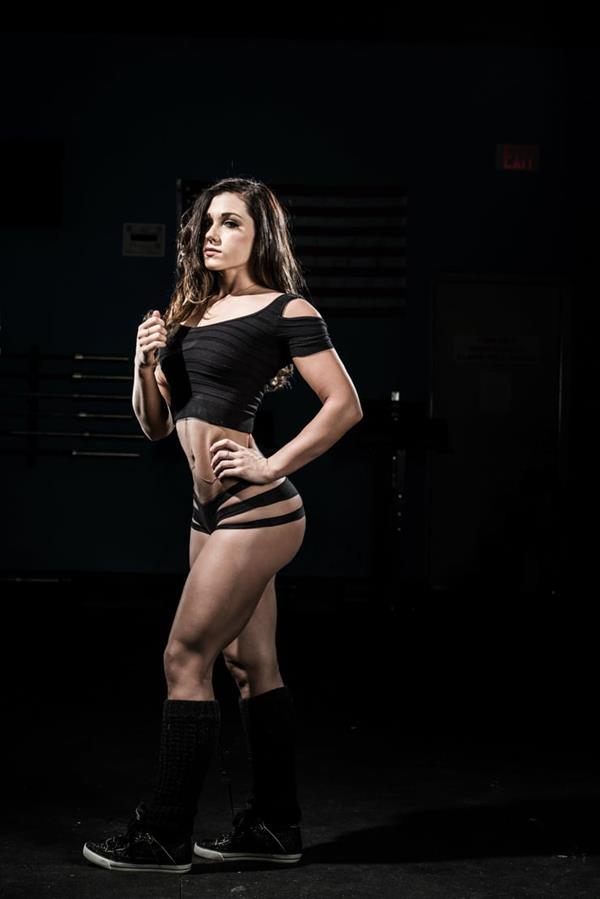 Over the next year, Caitlin fell in-love with weight-lifting; it became her passion, and she searched for ways to improve her figure, teaching herself about proper nutrition and form in the gym.
With her updated knowledge of fitness, she made much better progress on her goals – she managed to attain her dream figure, becoming addicted to her healthy lifestyle.
Social Media Stardom
Towards the end of 2012, Caitlin created social media profiles to share her journey with the fitness community.  After posting pictures and videos of her workouts daily, she started gaining a mass of followers on Instagram.
"I started very casually providing personal training guidance to some of my friends, trying to get them into fitness.  It felt great to help other people!  The more I shared how awesome it is to feel amazing about yourself from eating properly and working out on my Instagram page, the more I got noticed by some of the bigger fitness pages and social media.  It kept me focused and motivated and thinking about a career in the Fitness Industry."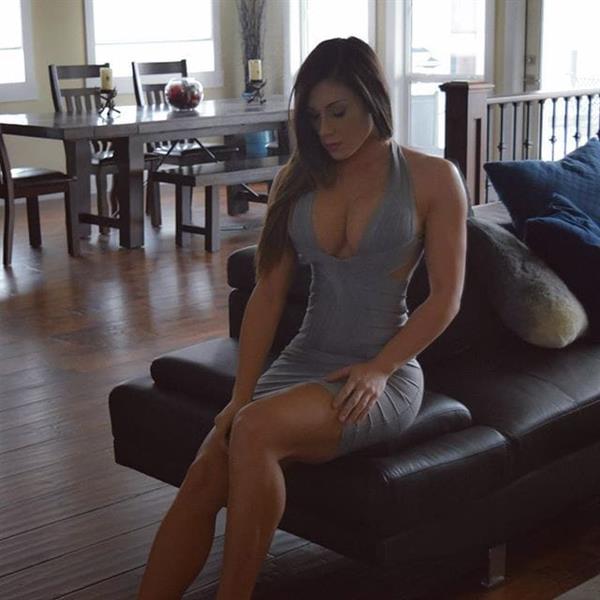 By 2017, Caitlin had acquired over 1 million fans; inspiring aspiring fitness professionals around the world to follow a healthy lifestyle.
Her Body Measurements
Caitlin Stands 5 feet, 5 inches and she rocks a 34-24-32 figure.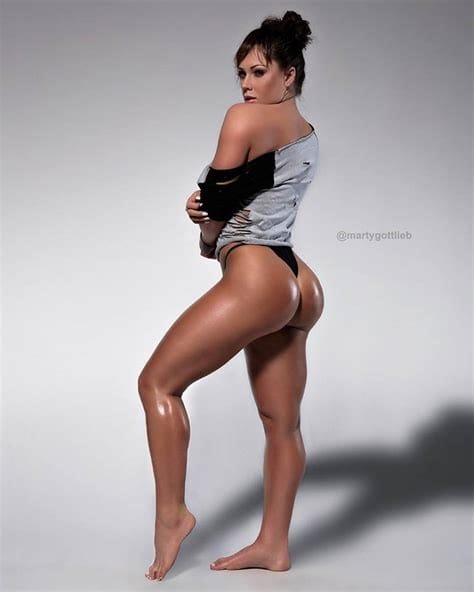 Caitlin Rice Photos
Join her over 1.2 million followers on Instagram for her latest pro shots and workout tips.
Also, do check out our Caitlin Rice page for more of her alluring pictures.