Now, this gorgeous lady is truly worthy of an 'IG follow'.  Why?  Because she'll bring you joy.  Every time you open your Instagram and see what she has posted, it's guaranteed that you will feel a little warm and tingly inside.  Yup, Danielle Roberston here has got that magic.
Just look at that fine, fine woman.  She will be your newest crush and she'll probably make you get off that gaming chair and start doing some jumping jacks.
Who is Danielle Robertson?
Danielle Robertson is an Australian fitness model and Instagram star.  Also, she is a fitness instructor and Criminology graduate from Queensland, Australia.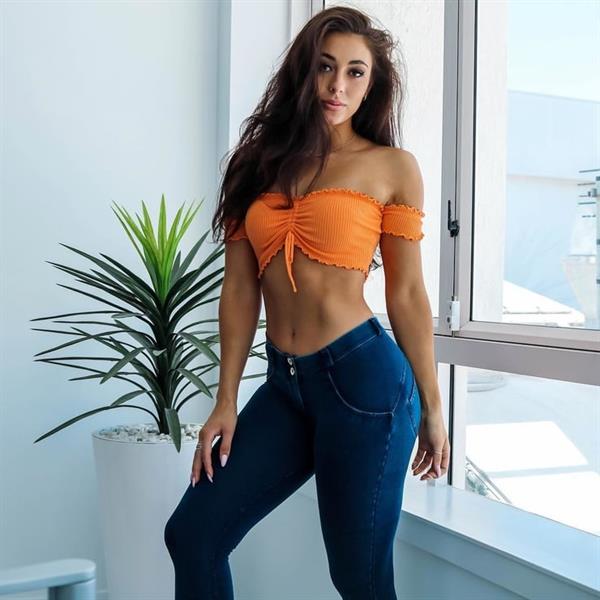 Her Early Life
Danielle Roberston was born on September 26, 1994, in Australia.  As a teenager, Danielle was a national track & field athlete.  She spent over 10 years competing in athletics, building a strong foundation for her fitness journey which she later embarked upon.
During her time as a track athlete, Danielle sculpted a strong and fit body.  This inspired her to start training in the gym to improve her physique even further.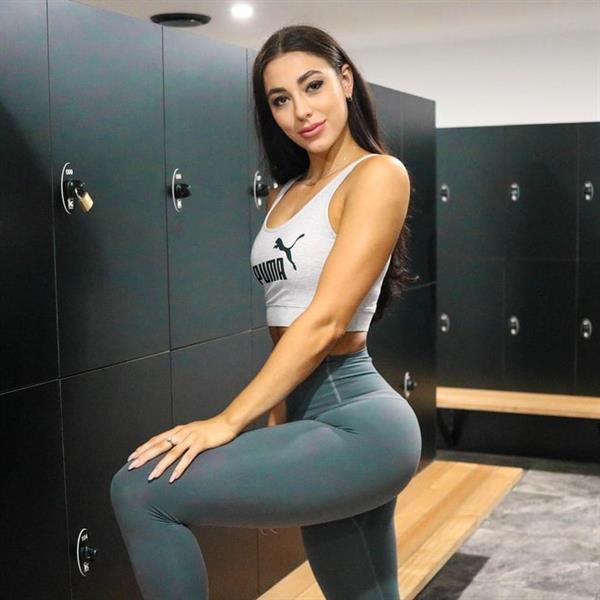 Realizing that fitness was her biggest passion, she started to share training, nutrition, and lifestyle advice on her internet profiles.  In time, Danielle's advice attracted individuals from different parts of the globe – allowing her to build a healthy career as a fitness instructor.
Career Journey
Danielle Robertson's passion for competitiveness was born after an unusual incident.  During her primary school cross country carnival, Danielle's best friend suggested to her to run a race together.  What Danielle's friend didn't tell her, was that she would cheat by sprinting the last 50 meters of the race just so she could win.
Having seen what her friend did, Danielle became extremely angry and frustrated. It was in this moment of disbelief when Danielle realized she would never settle for being the second-best again.
After developing her competitive 'thirst,' Danielle set out on becoming a track and field athlete.  It wasn't long before she excelled in the sport – becoming one of the best youth track athletes in her area.  For over a decade, she kept a strong passion for athletics and sports. Little by little, her passion for fitness and weight training grew stronger.  Eventually, she became interested in pursuing fitness full-time by becoming a personal trainer.
Danielle's fitness journey wasn't that easy.  You see, during this period, she was studying to become a criminology major.  This took a lot of free time away from her, but she still made sure to train hard in the gym, to build a strong and fit physique.  She also worked on getting her personal trainer certification, and eventually, she was able to achieve it.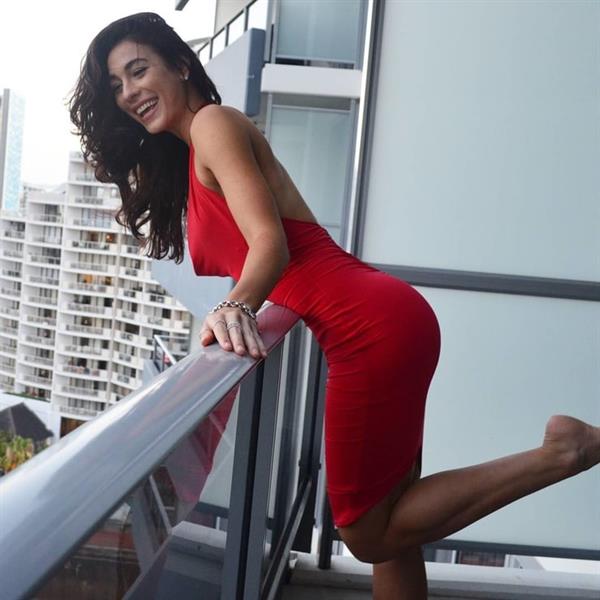 Danielle came up with her first sensual picture on Instagram in 2012.
Her Body Measurements
Danielle stands 5 feet, 9 inches and she rocks a 34-25-36 figure.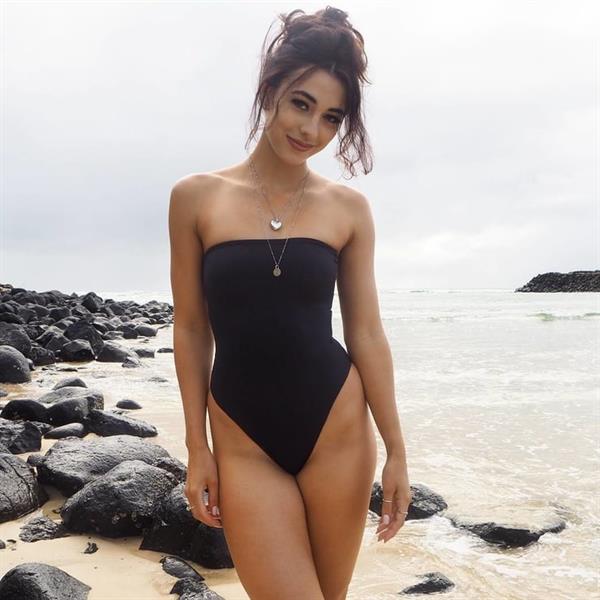 Danielle Robertson Photos
Join her over one million followers on Instagram and be awed by her hot, hot looks.
Also, do visit our Danielle Robertson page for more of her super stunning poses.