Lena Katina is another one of those hot popstars that you just won't be able to forget.  Okay, I'll admit that like Dua Lipa, I have yet to discover her music.  But it's her looks that got her a spot here.  Yup, that. I'm sorry okay. I'm just not well-versed when it comes to popular music.  But hey, you can count on me when it comes to hotties!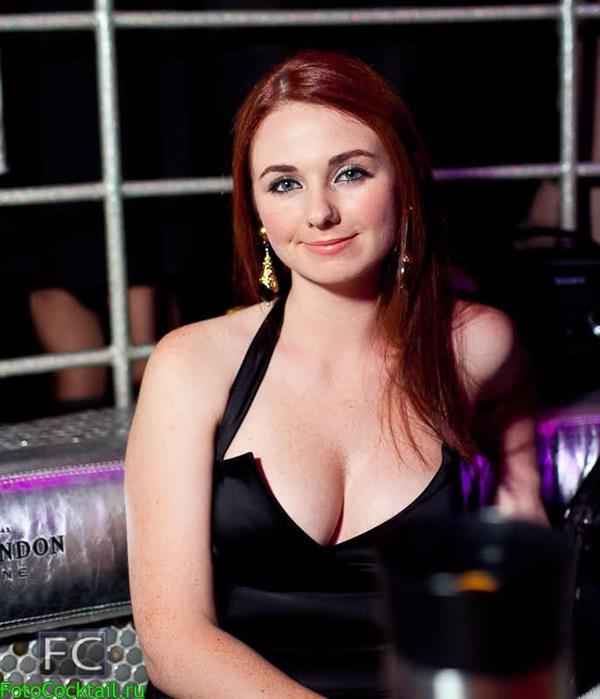 Just take a long, good look at Lena here.  But that red hair of hers sure makes her look like she's on fire!
Who is Lena Katina?
Lena is a Russian singer-songwriter best known as one half of t.A.T.u. which is famous for the song "All the Things She Said."  She launched a solo career in 2009 and her first single, "Never Forget," won the MTV Russia 2011 Video Of The Year.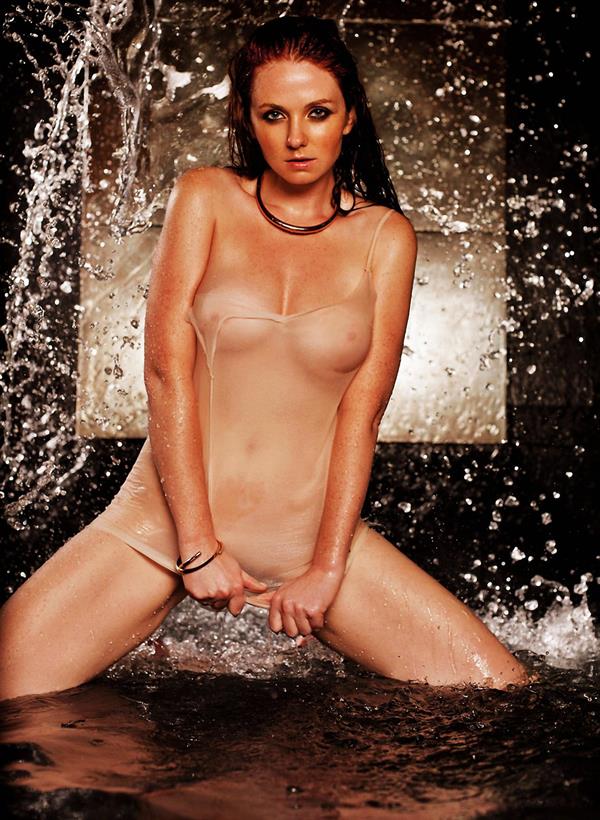 Her Early Life
Elena Sergeevna Katina was born on October 4, 1984, in Moscow, Russia.  Her parents are musician Sergey Vasilyevich Katin and Inessa Vsevolodovna Katina.  Lena has two half-siblings, a younger paternal half-sister Katya and a maternal half-brother Ivan.  She had a religious upbringing and was a member of the Russian Orthodox Church.  Since her early childhood, Katina's hobbies have included artistic gymnastics, ballroom dancing, figure skating, swimming, and horse-riding.  She is also a skilled pianist and also enjoys reading, especially romance novels.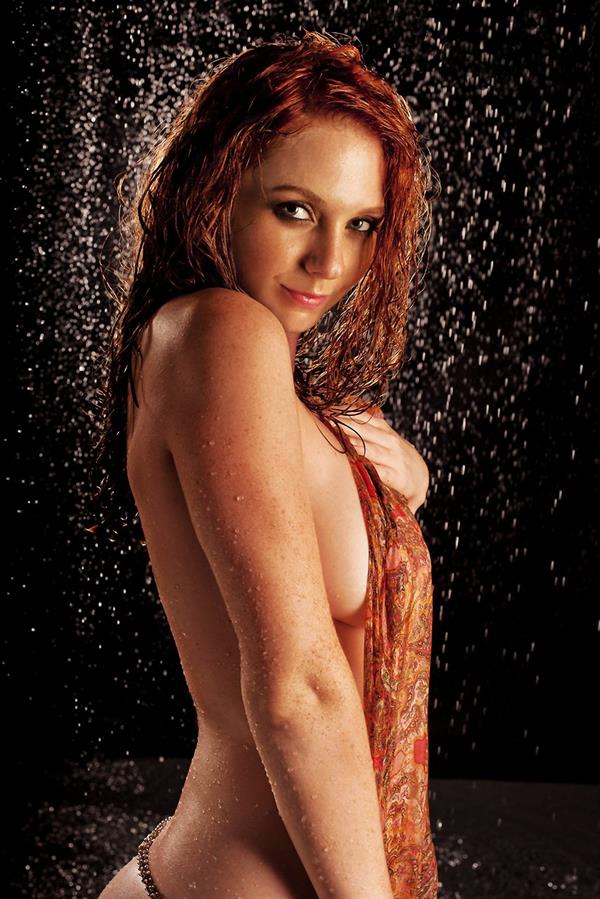 Her music journey began when she was just 4 years old.  On her father's initiative, Katina began to attend various sport and music clubs for the purpose of fostering plastic arts and artistic talents.  When she was 7, Lena entered an ordinary school and within a year, she entered a music school for piano classes.  When she was eight, she joined the child-group "Avenue" as a soloist, where she would sing for the next 3 years.  When she was 13 she became a member of the vocal and instrumental group "Neposedi" (Fidgeters) where she met Yulia Volkova with whom she became friends.  At the casting, she sang a song in French and the jury was astonished by the quality of her voice.  Soon Lena left the group due to her age – children sing in "Neposedi" up to 14 years old.
Career Journey
In 1999 Ivan Shapovalov chose Lena Katina for his project, t.A.T.u., as well as Yuliya Volkova to form t.A.T.u. The duo would later become Russia's most successful pop music act.  The group produced several hits including "All the Things She Said", "Not Gonna Get Us" and "All About Us".  Their first single "All The Things She Said" peaked at number one in 19 countries including the UK, Russia, and Australia.  10 years after, in 2009, Lena began a solo career, which caused t.A.T.u. to go into a hiatus.  Katina made her film début alongside Julia Volkova and Mischa Barton in the 2008 film, You and I, The film is based on the novel t.A.T.u. Come Back, which was in turn based on true events.
In 2011 Katina and Volkova officially split to pursue solo careers. That year Katina released her first mainstream single "Never Forget", which in 2011 reached No. 1 on the MTV Russia Top 10 and also won the MTV Russia – 2011 Video Of The Year. The track also reached No. 1 on the US Billboard Hot Dance Club Play and reached No. 1 in Greece.  She also appeared in the 2011 film You and I, which starred Mischa Barton.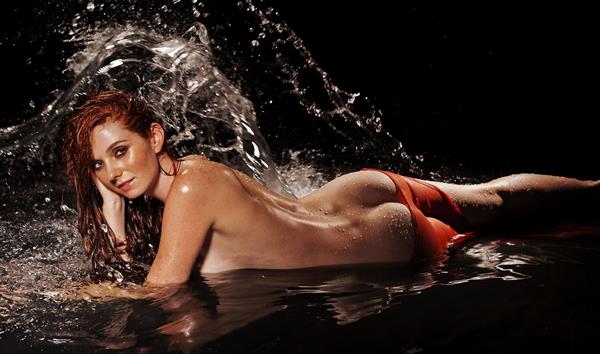 In January 2013, Katina had a photoshoot with the Russian edition of Maxim magazine.
In 2014, she released her debut album, This Is Who I Am. The video of "Lyubov' v Kazhdom Mgnoveniy" (Love in every moment) was launched in 2014 as a short film named Together Apart that is part of the Cornetto marketing project Cornetto Cupidity.
Controversies
The feud between Lena and Julia started when Julia expressed her opinion on Lena's solo career back in 2010, "She [Lena] has the right to do it [sing t.A.T.u. songs], but it's so stupid, absolutely stupid.  If you do a solo career, it means that you do your own work.  Her stuff, that she makes, I think, is silly and very soon her career will wither away and disappear."
Lena responded to this interview via her YouTube Page, "I saw Julia's interview.  Of course, I got upset.  But I want to tell everybody that I have a completely opposite attitude towards the whole situation, Julia's project included.  I believe she's a very talented person and I sincerely hope that she'll be successful in all the things she plans."  The group officially disbanded in 2011.
While the duo reunited briefly in 2012–2014, with a performance at The Voice of Romania while promoting the re-released edition of 200 km/h in the Wrong Lane, a concert in Kiev, and a pre-opening performance of 2014 Winter Olympics in Sochi, on February 17, 2014, Katina posted a video message on her official YouTube channel stating that she would no longer be working with Julia.  However, three days after, Julia posted a video message saying that there is "no big reunion" but t.A.T.u. were having "joint projects".  She also criticized Katina's "meaning" behind the video and confirmed that they would be shooting the video for the new single.  On March 5, 2014, Julia Volkova posted another video message on her official YouTube channel in response to Katina's video.  She stated that despite "reasons of severe trepidation on the part of Lena about her and her behavior," a collaboration between the two was possible, referring to the release of their new single as well as their music video.
On May 22, 2014, both singers introduced the film at the Cannes Film Festival for their appearance in "Together Apart" video, part of Cornetto Ru's "A Sight Of Cupid" project which contains several short films about love.  Due to their conflict and in keeping with Lena's wishes to not interact with Julia, both singers had separate interviews with reporters.  Julia announced during an interview with the Italian press that the film would be the last collaborative work between her and Lena.
Their recent and last appearance together was at the 25th-anniversary celebration of the children's musical group Neposedy, which both were a part of before the formation of t.A.T.u. there, together with the children, Lena sang her song "All Around the World" and together with Julia, sang "Nas Ne Dogonyat" ("Not Gonna Get Us").
In 2019, Julia Volkova claimed that her manager went to Lena's house, and saw photos in her house where Julia was cut out of.  Lena rebuked the accusation, saying that Julia's manager never went to her house.  She also stated that the irreconcilable conflict between them made it impossible for both to reunite as t.A.T.u.
Facts and Trivia
Lena Katina married her boyfriend of 3 years Sasho Kuzmanovic (Sash Kuzma) in 2013.  They first met in 2003 through mutual friends.  Sash was a well-known Slovenia when they met but she didn't hear anything about him before and offended him at the first meeting in one of the clubs in Los Angeles.  Then they met several more times in the company of mutual acquaintances and then started dating.  When they started dating she told him that she never dating anyone for more than 2 years.  Sash became the first man whom she dated for more than 2 years and he proposed to her on their 2nd relationship anniversary.  The couple divorced in 2019.
Lena ranked #10 in Maxim's Hot 100 Women of 2003, ahead of Jennifer Garner and behind Elisha Cuthbert, Shakira, and Trista Sutter.
In 2012 Julia Volkova was diagnosed with thyroid cancer but Katina didn't know it until the next year when the two and admitted that she was sick.  Katina supported Volkova in her cancer battle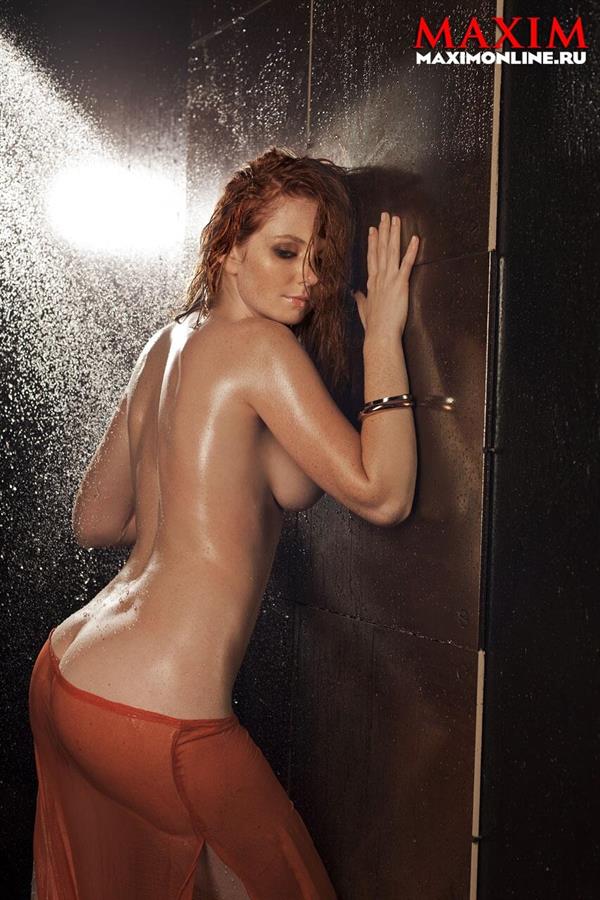 Lena supports the LGBT community and in 2007, participated in the gay pride parade in Moscow.
In September 2012, Lena and her band went to St Petersburg to support the international festival Queerfest 2012.  Katina said, "We all are very different people and we should celebrate our differences.  We should not be silent when we see this intolerant aggression towards LGBT-community."
In September 2014, her former bandmate Julia Volkova appeared as a contestant on a Ukrainian game show called Lie Detector and made comments considered to be anti-homosexual, especially towards homosexual men.  Lena reacted, saying…
"Hey, all!  I am seeing some comments lately regarding my position about LGBT and my religion.  I can say one thing: God is teaching us to live in love, to be tolerant, and not to judge other people!  And I do so!  Love is love and it is a wonderful feeling!  I think everybody should be free to love who they love and be with who they want to spend their life with!"
Her Body Measurements
Lena stands 5 feet, 4 inches and she possesses a 37-25-36 (bra size 34DD) figure.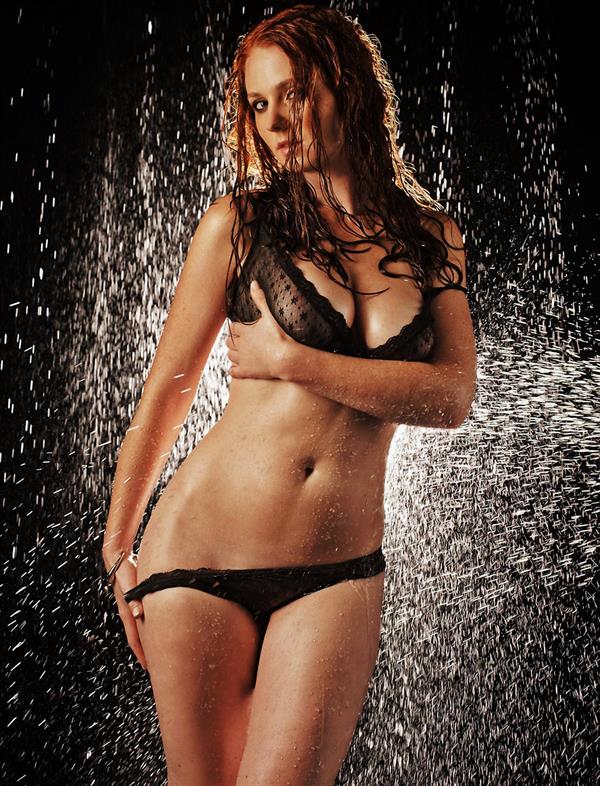 Lena Katina Photos
Follow Lena on Instagram for her newest lifestyle photos.
Also, do visit our Lena Katina page for more of her ginger hotness.