Dua Lipa is probably one of the hottest pop stars today.  And yes, an awful lot of us may not know about her work as a singer but we damn know who she is because of her looks.  Yup, even I don't know her most famous song.  Sorry but it's the truth.  And yes, she's here in our beloved site because of that (what else).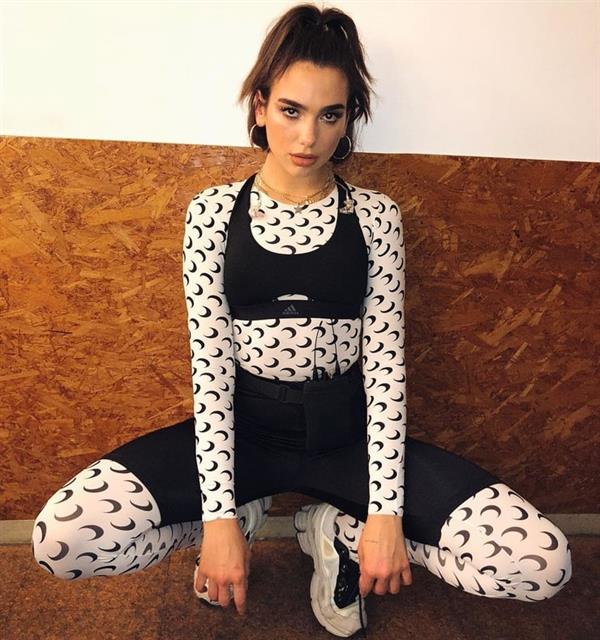 Oh, just look at her and fuel your fantasies with her super hot images.
Who is Dua Lipa?
Dua is an English singer, songwriter, and model.  She won two Grammy Awards in 2019 for Best New Artist and Best Dance Recording for her hit song 'Electricity', a collaboration with Silk City.  She is also known for her singles 'New Love', 'Be the One',' and 'IDGAF'.  Her best-selling single 'New Rules' has been a hit worldwide, charting on No.2 in Australia, No.6 in the US, and No.7 in Canada.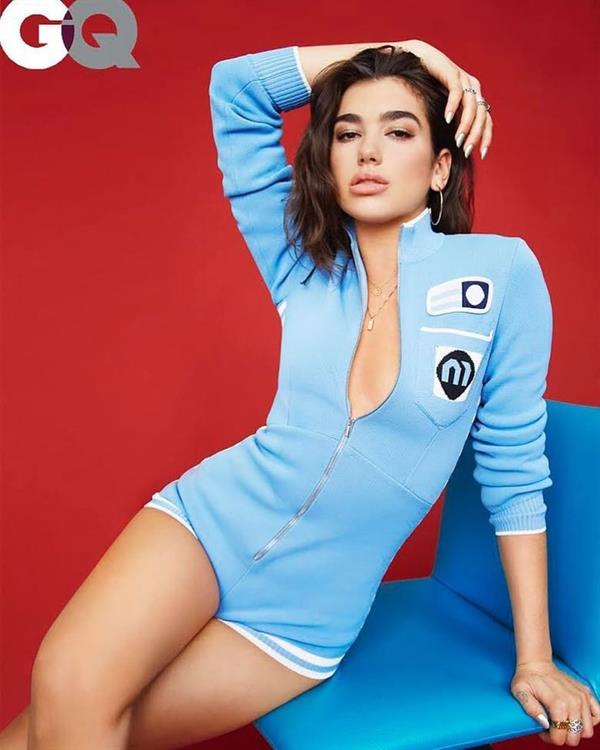 Her Early Life
Dua Lipa was born on August 22, 1995, in London, England to Albanian rock singer turned marketing executive Dukagjin Lipa and his wife, Anesa Lipa.  She has a sister named Rina and a brother named Gjin.  Her parents, ethnic Albanians from Pristina, the capital of Kosovo, had migrated to Europe to escape violence and oppression in the 1990s.  After Kosovo declared independence in February 2008, her family moved back there, but she found it difficult to fit in.  She began covering songs by her favorite artists on YouTube when she was 14, and at 15, convinced her parents to let her move back to London to pursue a career in music.  After relocating to London, Dua Lipa moved in with some friends in Camden and did some side jobs, like working as the hostess of a nightclub.  She attended theatre school with her friends, but would eventually drop out for a year to focus on music, never to go back.
She was influenced by her singer father, even though she was not pressurized to become a singer.  Following a negative experience in high school, she attended the prestigious Sylvia Young Theatre School part-time, where the teacher put her with older students to build her confidence.
At the age of 14, she began posting covers of her favorite songs by artists such as Pink and Nelly Furtado on YouTube.
Career Journey
At the age of 16, she began her career as a model after being approached by a manager, but due to her figure, she never got good assignments except for a television advertisement for 'The X Factor'.  She actually did modeling to make contacts with people with an interest in music.
Dua considers her music as dark pop and her musical career began at age 14 when she began covering songs by other artists on YouTube.  She aggressively promoted her YouTube channel to new acquaintances, and eventually in 2015, signed a contract with Warner Music Group for her debut album.  Her promotional debut single, 'New Love', was released in August 2015.  In November 2015, it was revealed that she will be on the BBC 'Sound of…2016' list.
On August 26, 2016, she released her next single, 'Blow Your Mind (Mwah)', which was inspired by her earlier attempts to change herself physically to get modeling assignments, which badly affected her mindset.  It became her first US 'Billboard Hot 100' entry at No.72, and also topped the 'Billboard Dance Club Songs' chart and peaked at No.23 on the 'Billboard Mainstream Top 40' chart.  In November 2016, she was featured on the Sean Paul single 'No Lie', which reached number 10 in the UK chart.  Around January of the next year, she collaborated with Martin Garrix to release the single 'Scared to Be Lonely', which peaked at No.14 in the UK.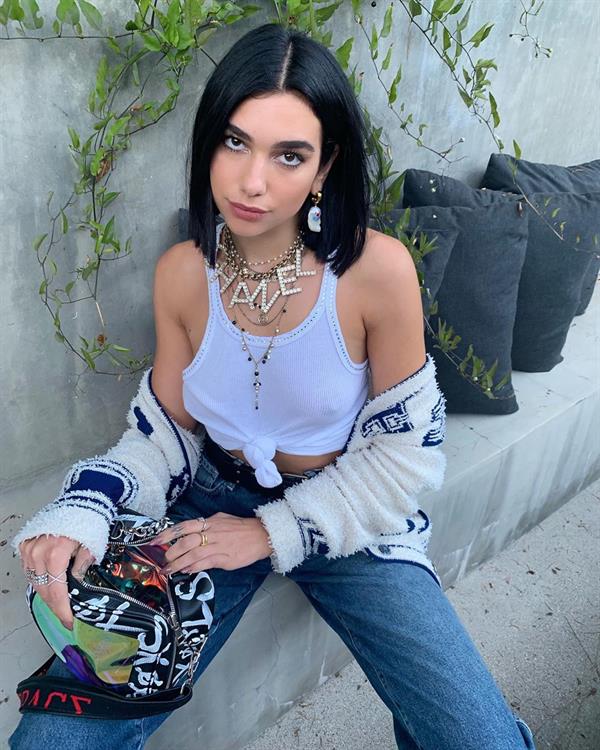 In January 2017, Lipa won the EBBA Public Choice Award. After working on it for almost two years, on June 2, 2017, she finally released her debut album, which reached No.3 on the UK chart.  The album spawned seven singles, including two UK top-10 singles "Be the One" and "Idgaf" and the UK number-one single "New Rules", which also reached number six in the US.  Her performance at the Glastonbury Festival on June 23, 2017, pulled one of the biggest crowds for the event in recent times.  In October 2017, she performed on BBC's music television show 'Later… with Jools Holland'.
In January 2018, Lipa received nominations in five categories at the 2018 Brit Awards, more nominations than any other artist that year.  She was nominated for British Female Solo Artist, British Breakthrough Act, MasterCard British Album of the Year (Dua Lipa), British Single of The Year ("New Rules") and British Video of The Year ("New Rules").  This was the first time that a female artist had received five nominations.  She performed at the awards ceremony held on 21 February at the O2 Arena in London and collected the awards for British Female Solo Artist and British Breakthrough Act.
Her second album, Future Nostalgia (2020), became a number one album in the UK. The album featured her hit single "Don't Start Now," which peaked at number two on the US Billboard Hot 100 chart.
Facts and Trivia
Dua Lipa was in a relationship with celebrity chef and model Isaac Carew for two years till they broke up in February 2017.  She later became involved with musician Paul Klein, but within five months it was reported that she was back with Carew again. She began dating Anwar Hadid in 2019.
A documentary on the life of the singer was commissioned by 'The Fader' magazine in December 2016. The short video, titled 'See in Blue', can be found on the magazine's YouTube channel.
While Dua was not fond of her atypical name – meaning 'love' in Albanian – in her youth, she now likes the fact that she can use it as a stage name as well.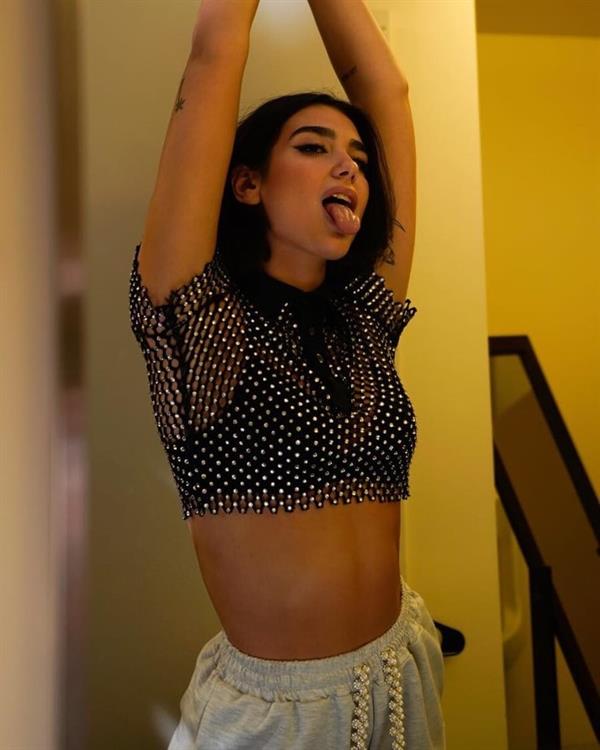 Lana Del Rey helped produce Lipa's first single, 'New Love'.
In June 2017, she was one of the singers who lent vocals to the charity single, 'Bridge over Troubled Water', arranged by Simon Cowell, for the families of the victims of the Grenfell Tower fire in London.  She had previously established the Sunny Hill Foundation with her father to donate to the citizens of Kosovo.
She became a playable character in the video game FIFA 21.
Her Body Measurements
Dua Lipa stands 5 feet, 8 inches and she rocks a 36-26-35 figure.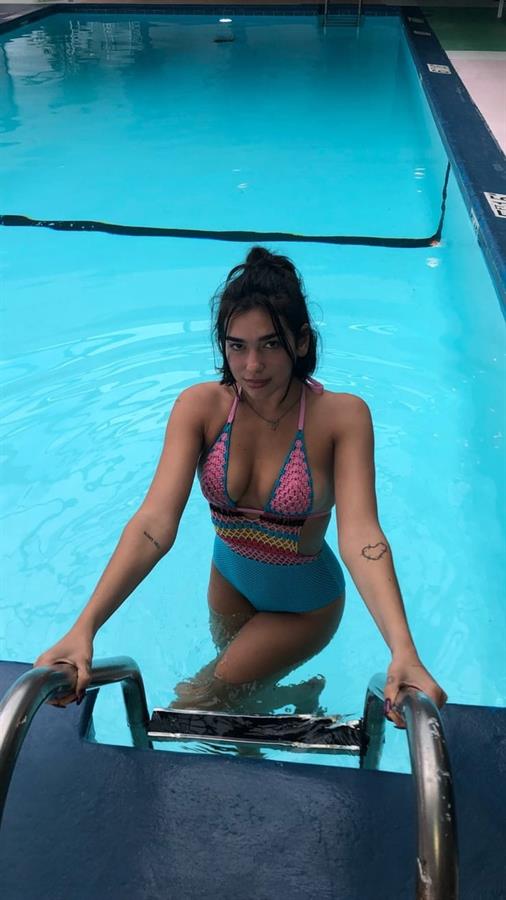 Dua Lipa Photos
Join her over 59 million followers on Instagram for her latest lifestyle posts.
Also, do visit our Dua Lipa page for more of her sizzling pictures.