We've always wanted to feature Angie Vu Ha here.  But somehow, we never got to it because, yeah…  I don't really know aside from the fact that she's a fave of mine (and my editor) and I want her all to myself…  Which shouldn't be, really, as a woman this gorgeous and hot should be enjoyed by the whole world.  Ah yes, the "Asia's Sexiest DJ"…
Angie is like the ultimate babe from your wildest and naughtiest fantasy.  She is exotic and erotic and would drive even the most frigid of us crazy with desire.
Who is Angie Vu Ha?
Angie is is a Vietnamese model, producer, actress, and DJ.  She was the winner of Playboy's Miss Social contest with more than 12 million votes in 2012.  In 2016, Angie launched her own lingerie line Angie Vu Ha Lingerie.
She is also an actress, known for The Girl with No Number (2011), The Septem (2017), and Underwater Action (2011).
Her Early Life
Angie Vu Ha (born Vũ Thị Hà) was born June 1, 1987, in Quang Ninh, Northern Vietnam.  She is the youngest of three sisters and is of French and Viet ancestry.  Her family moved to Hanoi, to allow Angie and her sisters to attend college.  Angie then studied at the National Economics University, where she got a bachelor's degree in Business Administration and Hospitality Management.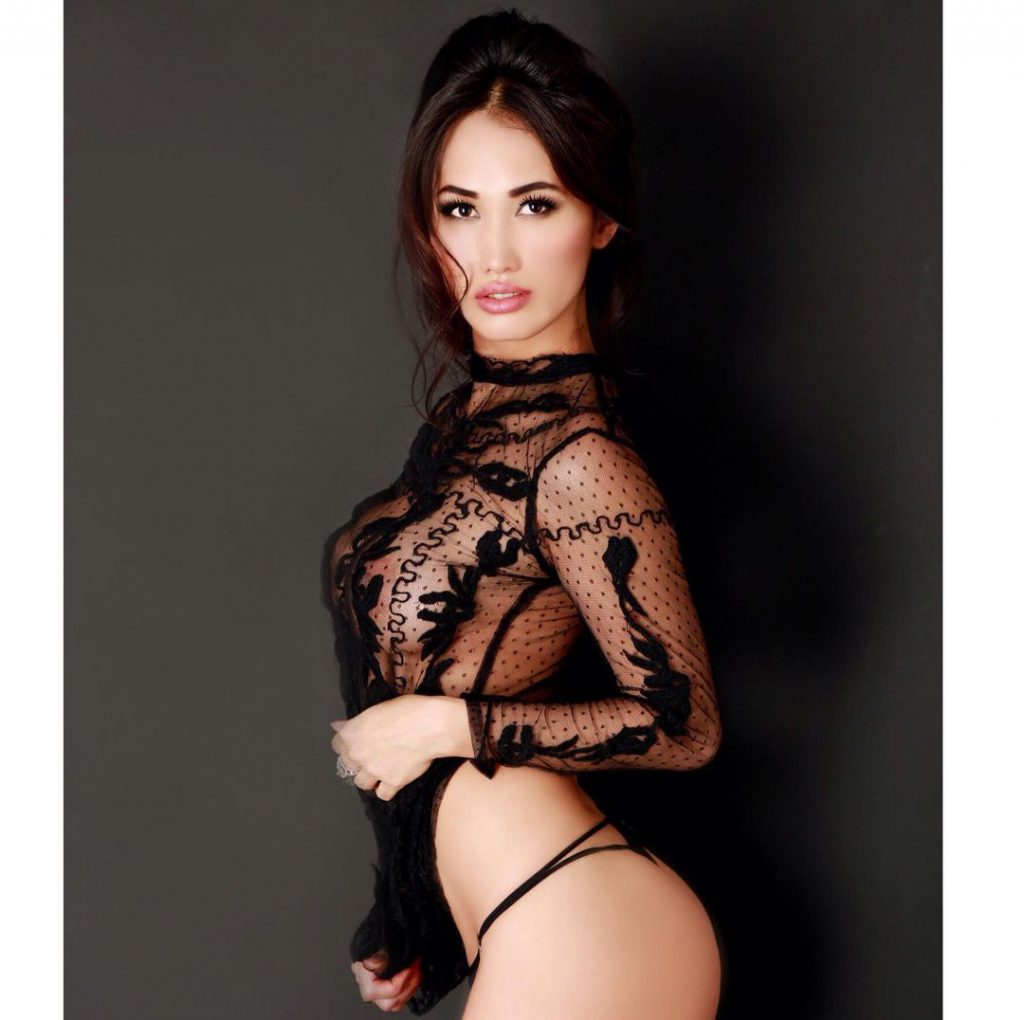 Career Journey
In 2007, Angie got her big break in the international modeling circuit, signing with Diva Models, which led to her relocating to Singapore.  Three years after, in 2010, Angie was signed exclusively to Bigfoot Entertainment, where she joined the cast for the reality show named, Underwater Action.  After her TV appearances, and many years of modeling, Angie turned her attention to another passion, music.  From May through September 2011, Angie became a resident DJ at New Asia Bar in Swissôtel The Stamford, Singapore, playing every Friday and Saturday.  This club is one of the most luxurious clubs in Singapore and has been awarded World's Finest Club.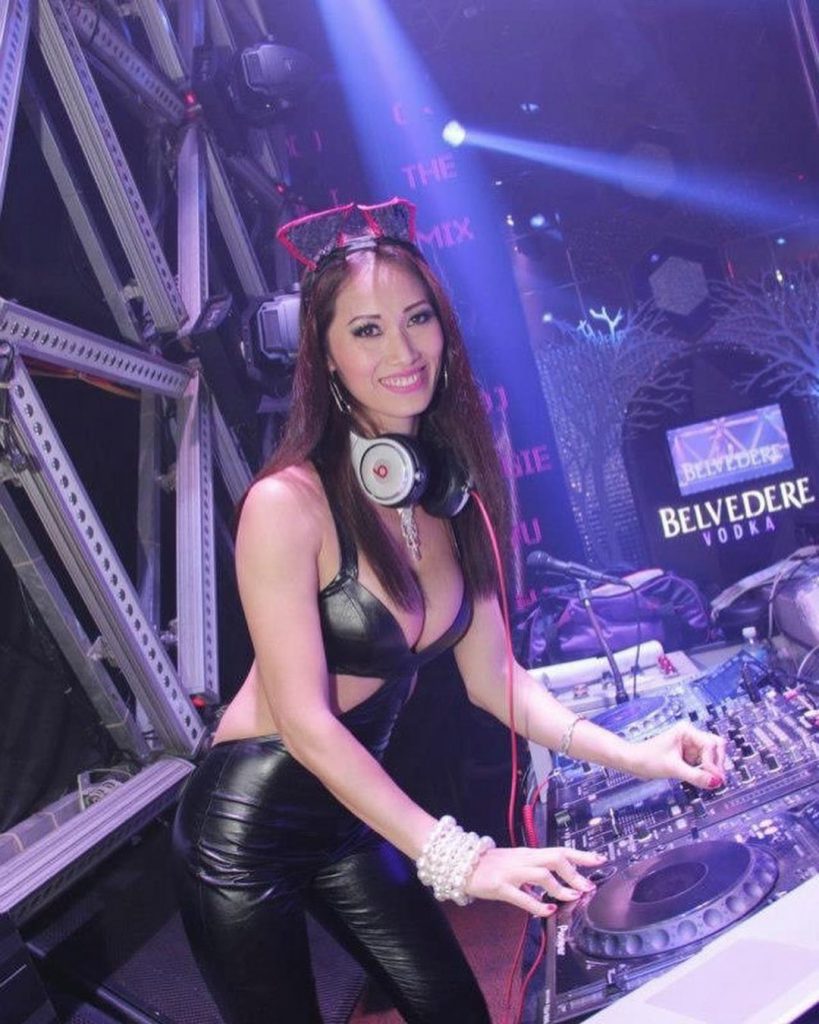 Angie has rapidly risen through the ranks of the DJ scene and regularly gets her fans dancing at Singapore and international's elite clubs and events.  Angie has also played at other events including the annual Singapore Grand Prix Formula 1, and major events for Fashion TV (FTV). Yup, she DJ'd for Jay Sean's Asia Tour and played alongside Seb Fontaine, Steve Aoki, EDC Twins, and Paris Hilton.
In 2011 Angie started producing her own music.  Her first release, Cookies, gained instant support from BBC Radio 1's Judge Jules, Marco V, Lisa Lashes, and Michael Woods (producer).  Cookies is one of the fastest-selling tracks on the world's number one legal mp3 download site Beatport.  Her second release, Cream, features UK vocalist Taya and already has massive support from Gareth Emery and Marco V.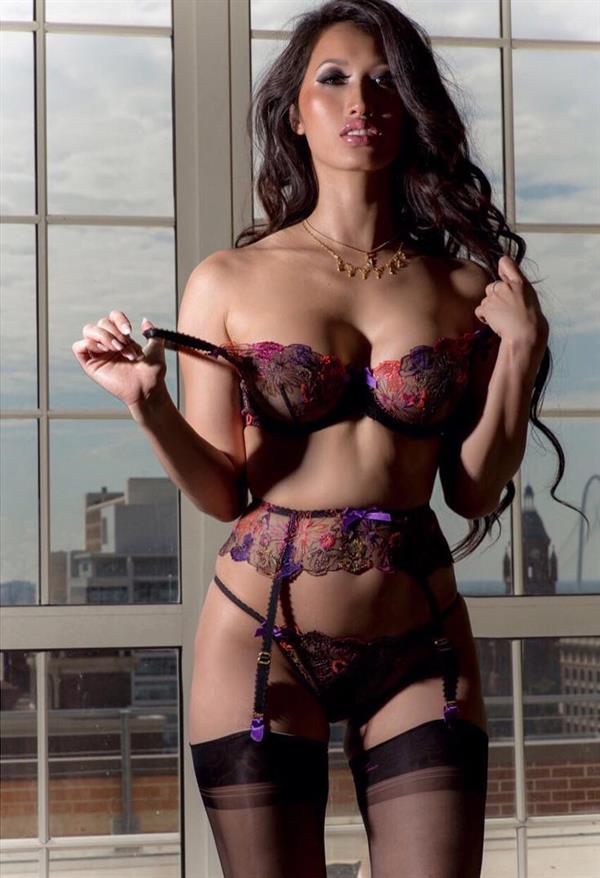 In 2013 Angie relocated to New York City.  She released 3 more singles on Beatport: "So Damn Hot", "Cyber Sex" and "Brixton Electric" all under Escape Recording UK.
Facts and Trivia
On March 9, 2018, Angie appeared pregnant during the preview of the new season of the festival Pirates and Princesses of Disneyland Paris at Garnier Palace with her new beau, French actor Samuel Le Bihan.  On March 13, 2018, Angie confirmed the rumor by announcing her pregnancy on her social media.  She gave birth to a daughter, Emma-Rose on August 13, 2018.
Top 10 Asia named her as the "Number 1 Female DJ".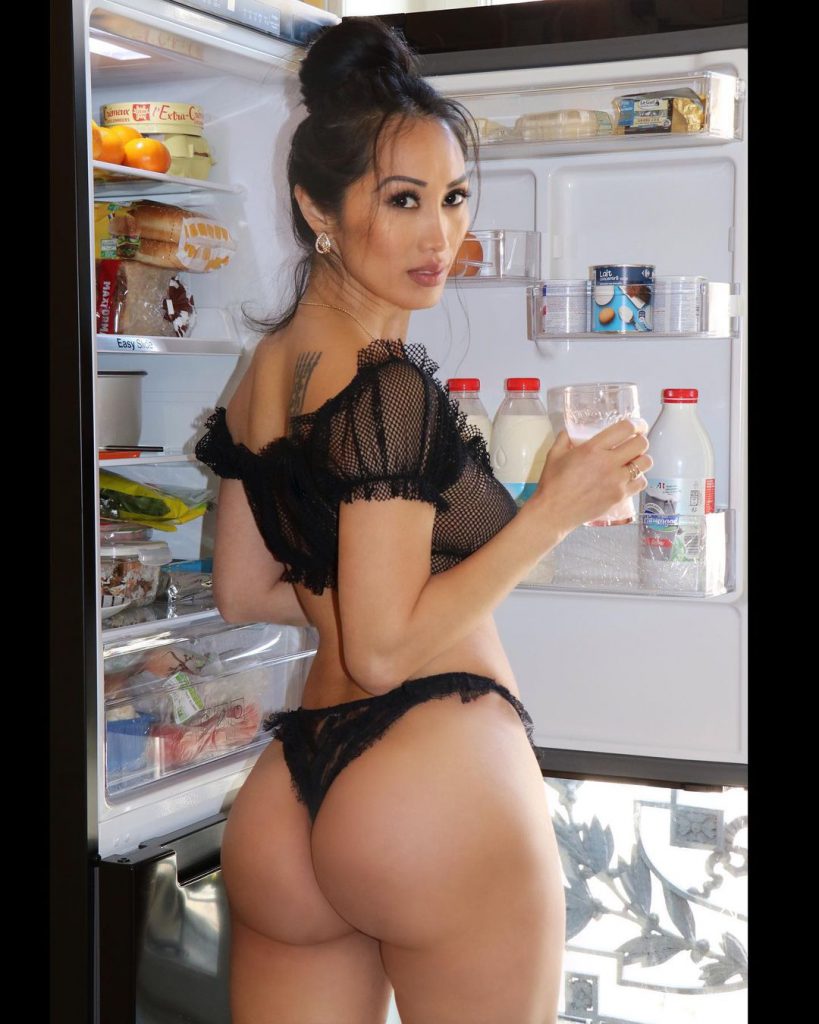 Besides officially being recognized by worldwide media as "Asia's sexiest DJ", and Asia's first supermodel DJ, Clubbing9ine Asia ranked Angie #4 in the Top Sexiest Supermodel DJs Worldwide., Top 10 Asia Malaysia ranked her number 1 female DJ and she has been dubbed World's sexiest DJ.
Angie is also an entrepreneur.  She owns her own modeling agency called Think Model Management.
In October 2012, Angie won Playboy's Miss Social contest with over 12 million votes.  Playboy flew her in the Playboy Mansion for photoshoots.  In September 2015, Angie became Playboy Playmate Miss September in Playboy Venezuela Special DJ issue.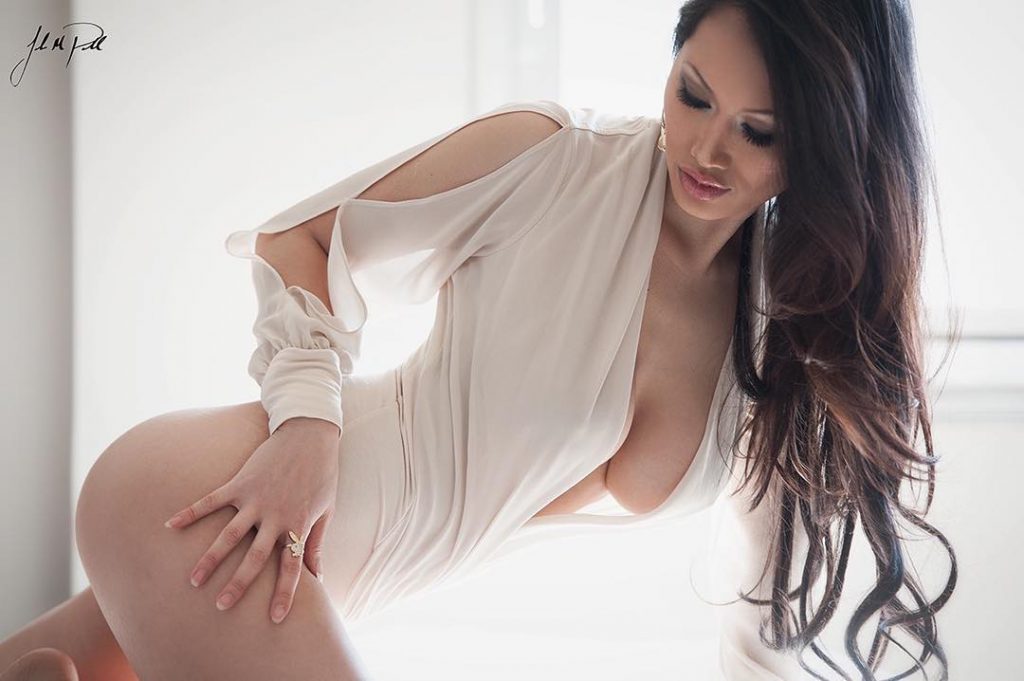 In 2015, Angie appeared on America's Got Talent season 10 on an infamous kissing scene with Nick Cannon, Mariah Carey's husband and host of the show.
Her Body Measurements
Angie stands 5 feet, 7 inches and she rocks a 34C-24-34 figure.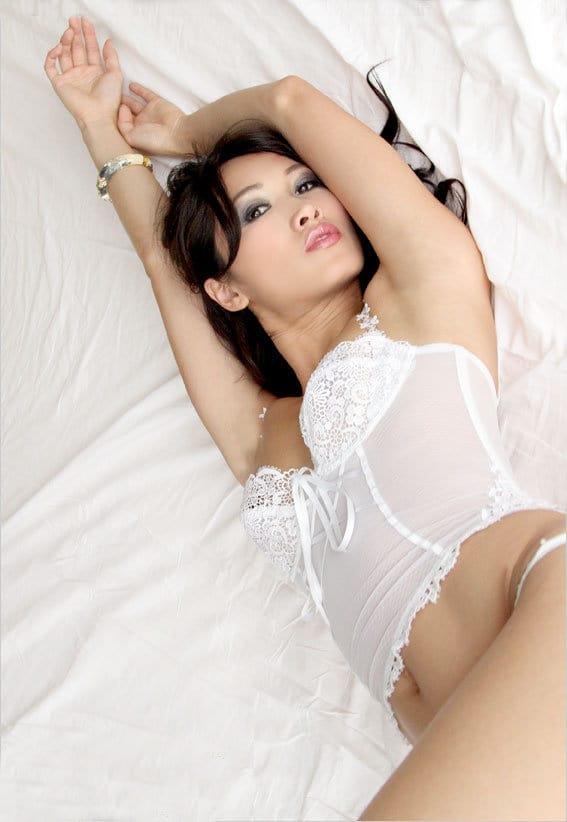 Angie Vu Ha Photos
Follow Angie on Instagram for her newest hot personal posts.
Also, do visit our Angie Vu Ha page for more of her sizzling pictures.