Sarah Lahbati sports a look that is undoubtedly hot…  I mean, whichever part of the world you're in and no matter your taste, you will find this woman extremely sexy.  Have a long look…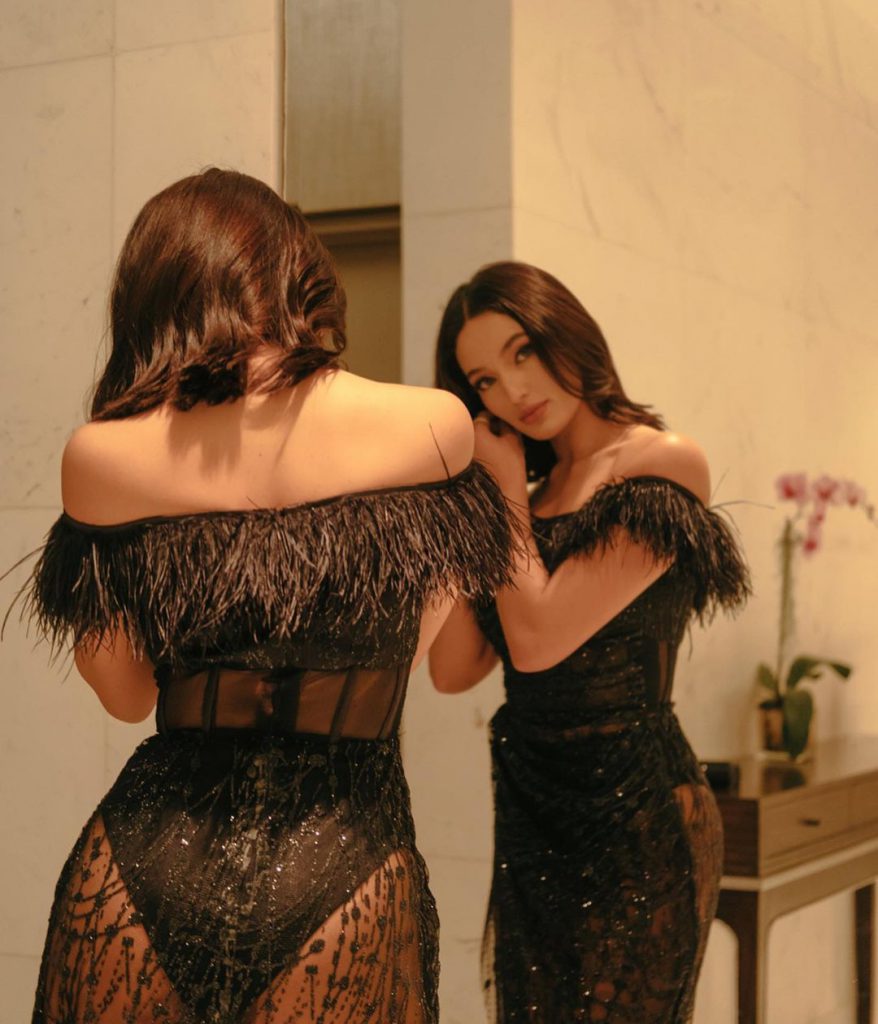 Yeah, she is someone who looks like she fell to earth and make men (and women, yeah) be overwhelmed with desire.  Sarah just got that mixture of sweet, cute, sexy, innocent, naughty, witty, and everything we look for in a woman. No, really…
Who is Sarah Lahbati?
Sarah is a Swiss-Filipino actress and reality show contestant who gained media attention as a finalist on the 5th season of StarStruck, a Philippine overall talent show broadcast on GMA Network.  Sarah declared StarStruck V's Ultimate Female Survivors after nine weeks of the competition.  She has also acted in the GMA Network series Koreana and hosted a television variety show called Sunday All-Stars.
Her Early Life
Sarah Lahbati was born on October 9, 1993, in Geneva, Switzerland.  Although she was born in Switzerland, she ended up being mainly raised in the Philippines.  Sarah is the daughter of Abdel and Esther Lahbati and is of Filipino-Moroccan descent.  Her mother is of Swiss-Filipino descent, and her father is of Swiss-Moroccan descent.  Sarah began her studies in Switzerland before moving to the Philippines, where she attended the Immaculate Conception Academy in Cavite.  She is a linguist who speaks 20 languages that include Swiss, Filipino, English, French, German, Arabic, and Hindi.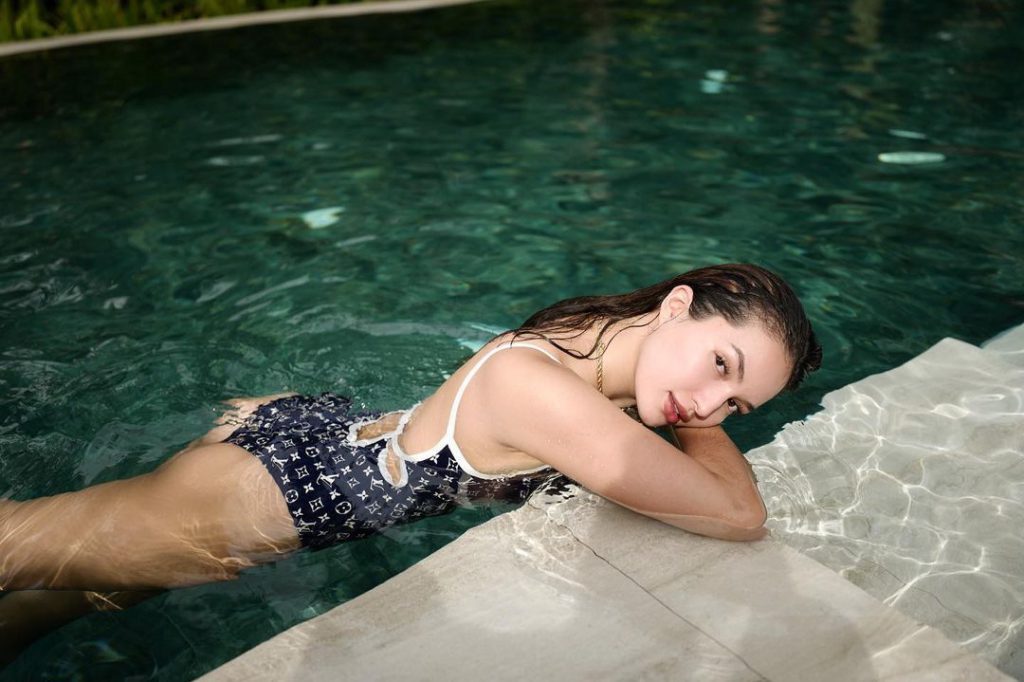 Career Journey
Sarah made her television debut in 2009 in the fifth season of Philippine reality talent show StarStruck on the GMA network.  At the age of 16, she was a finalist in the reality show and was declared the Ultimate Female Survivor after nine weeks of the competition.  This incredible win also included a cash prize of P1.5 million and a contract with the GMA network with a minimum guarantee of P3.5 million.  In 2010, the actress was featured in a Philippine romantic and drama anthology TV show Love Bug Presents: Exchange of Hearts. Later that year, she appeared in Little Star, the Philippine musical drama In 2011, the talented actress played different roles in various TV series.  She was featured in Maynila: Best Friends & A Girl, It Takes Gutz to be Guitierrez, The Promise of Forever, Time of My Life, Spooky Nights Presents: Sumpa and Ruben Marcelino's Kodak, and other TV series.
Sarah has also showcased her excellent acting skills on the big screen.  She made her movie debut in 2010 in White House, the Filipino supernatural horror film.  In 2012, the phenomenal actress was featured in Boy Pick-Up: The Movie, a Filipino comedy film.  She was also featured in Basement, a horror film.  In 2015, Sarah finally transferred to ABS-CBN, her rival network because she finished her contract under GMA Artist Center. She officially joined Viva Artists Agency in June 2015.  Tagged as Dance Goddess, Sarah is a regular performer on ABS-CBN's Sunday variety show, ASAP.  In 2016, she appeared in the Filipino romantic comedy film The Achy Breaky Hearts as Martha. Sarah also appeared in Written in Our Stars in 2017.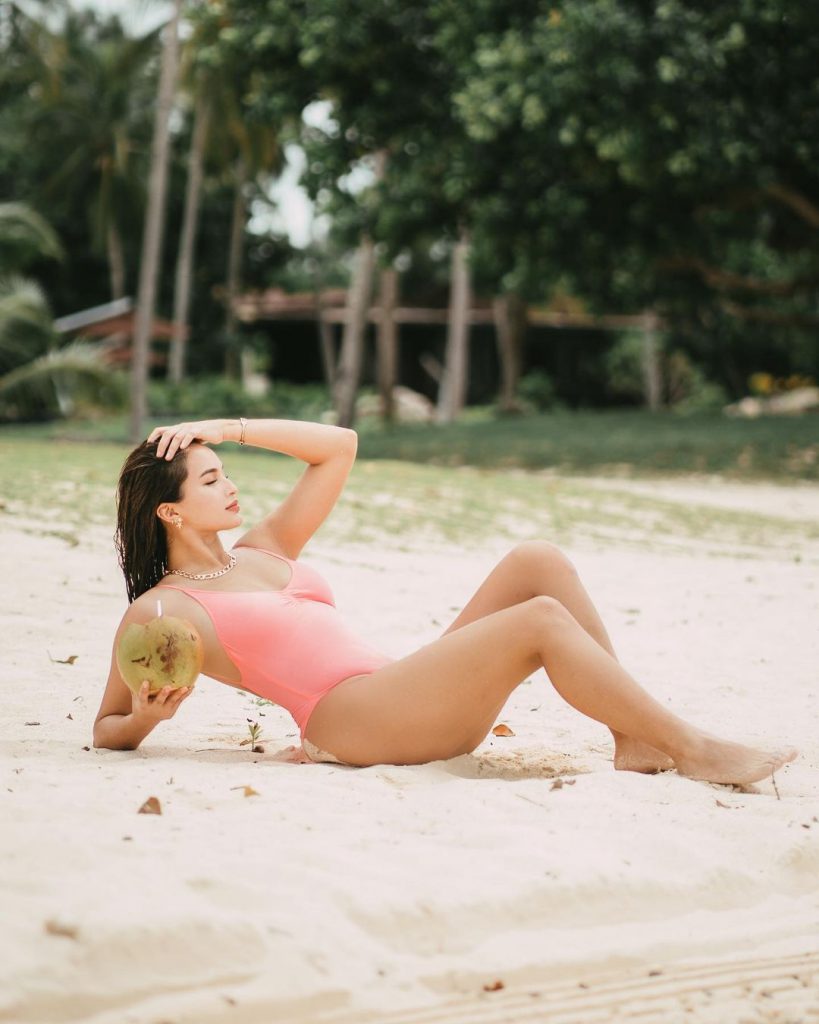 Sarah is the author of the book True Beauty: How to Glam Your Life Inside and Out, which is a dedication to moms who never give up.
Rumors and Controversies
In late 2012, Sarah used her Twitter account to express her dissatisfaction with her network, GMA, and expressed her desire to be released from her contract.  On January 10, 2013, GMA Network and GMA Films president, Annette Gozon-Abrogar, counter-sued Lahbati.  The following day, GMA 7 filed a formal complaint against Sarah Lahbati for breach of contract.
In a related article published in PEP on January 9, 2013, Felipe Gozon, the head of GMA Network, released a statement indicating he did not guarantee protection that Sarah Lahbati said she was due.  A few days later, Sarah left the Philippines for Switzerland "to study".  In August 2013, she returned to the Philippines to face the charges against her. It was later revealed that she left for Switzerland to give birth to her son with Richard Gutierrez that May 2013.
Facts and Trivia
She married actor Richard Gutierrez in 2012.  She and Gutierrez have two children named Zion and Kai.
Her Body Measurements
Sarah stands 5 feet, 8 inches and she rocks a 35-25-36 figure.
Sarah Lahbati Photos
Join her over 6.9 million followers on Instagram for her latest lifestyle posts.
Also, do visit our Sarah Lahbati page for more of her gorgeous pictures.