And our timeless feature for this Tuesday is non-other than Tiffani Amber Thiessen…  For those who are uhm younger, well you should check out the 90s situational comedy Saved By The Bell.  Oh, and of course, Beverly Hills 90210 where she replaced the equally beautiful Shannen Doherty.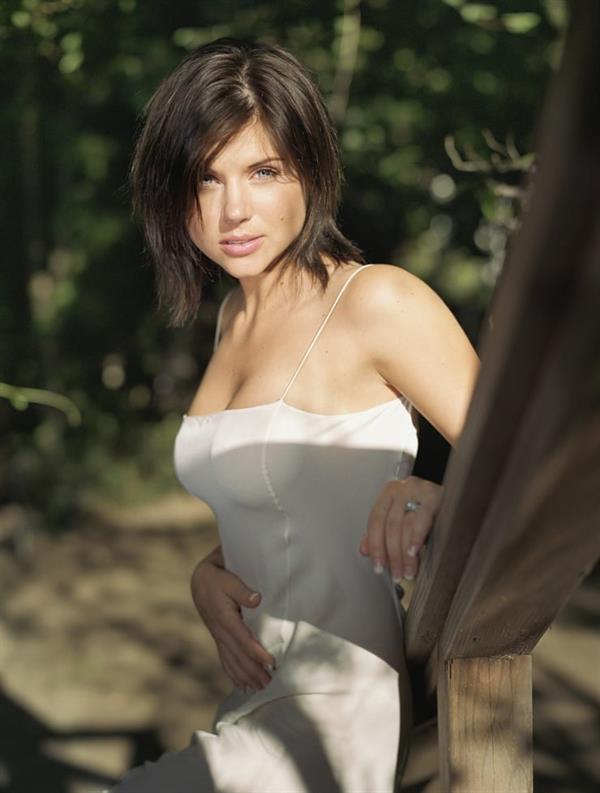 For those who are already adolescents in the 90s, I'm pretty sure Tiffani here was a star of your fantasy.  Admit it!  I know you imagined her nude and wet and…  Oh, I'll stop.  Let's just enjoy this article and better enjoy the gallery after.
Who is Tiffani Thiessen?
Tiffani Thiessen is an American actress, producer, and celebrity cook.  She is best known for appearing in TV series like 'Saved by the Bell' and 'Beverly Hills, 90210.'  Her acting earned her Young Artist Award nominations in 1990, 1992, and 1993.  She also starred on the show White Collar and later Alexa & Katie.  Over the course of her acting career, she went on to appear in many movies and series, which has constantly kept her in the spotlight.  She proved her versatility when she ventured into production and direction, later emerging as a celebrity cook and hosting her own show.  She also does a lot of charity work and has won accolades for the same.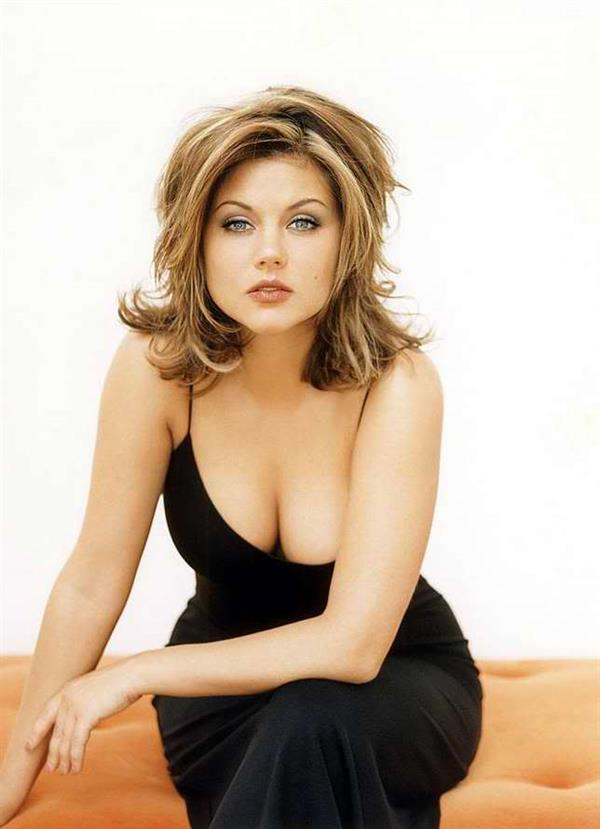 Her Early Life
Tiffani Amber Thiessen was born on January 23, 1974, in Long Beach, California, USA, to Robyn, a homemaker, and Frank Thiessen, a park designer, and landscape architect.  Her elder brother Todd is a professional cyclist. She also has a younger brother named Schyler.  She spent the majority of her childhood participating in beauty pageants, winning titles such as Miss Junior America.  She went to 'Cubberley Elementary' and 'Marshall Junior High School' and later studied at 'Valley Professional High School' in Los Angeles and graduated as a valedictorian.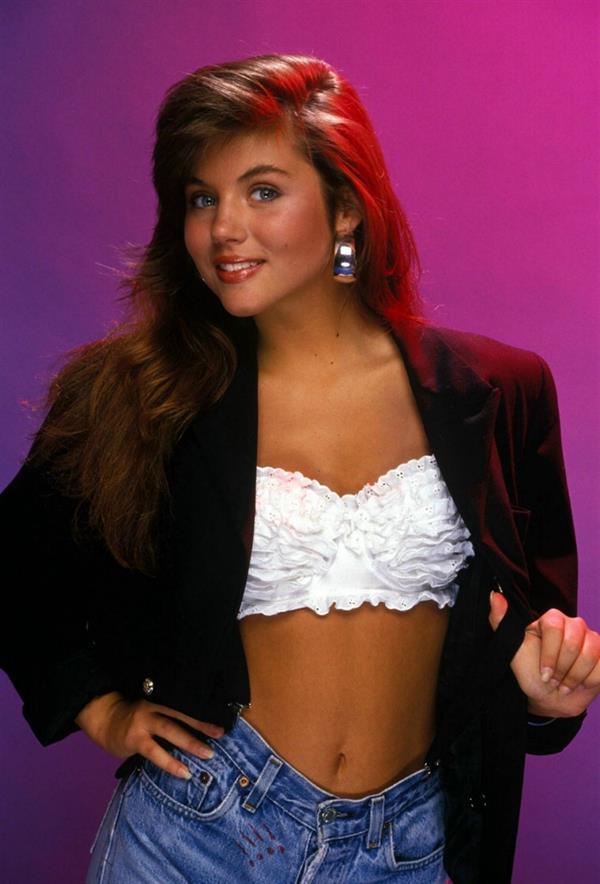 Career Journey
Tiffani was exposed to showbiz early in her life when she landed her first commercial at the age of eight.  Yup, her uncle suggested that she try acting and modeling.  Soon afterward, she appeared in her first TV commercial, for Peaches and Cream Barbie.  From there she started competing in several beauty pageants and, in 1987, she won the Miss Junior America pageant.
She got her big break when she was cast as the popular cheerleader Kelly Kapowski on the NBC series Saved by the Bell (1989), which lasted for five years. Coinciding with the cancellation of the short-lived Saved by the Bell: The College Years (1993), in 1994, she landed the role of 'Valerie Malone' on Aaron Spelling's long-running hit series 'Beverley Hills 90210.'  She played the role for 136 episodes till 1998, before leaving the show to pursue her movie career.  The result was two independent movies, followed by two comedies and then Hollywood Ending (2002), in which she starred alongside Woody Allen.
She was also featured in movies like 'The Stranger Beside Me' (1995), 'She Fought Alone' (1995), and 'Sweet Dreams'(1996).  She co-produced as well as starred in 'Buried Secrets' (1996).
Tiffani also continued to appear in TV series and was cast in several series over the years. She starred in 'Cupid' (1999), 'News Radio' (1999), 'Two Guys and a Girl' (2000), 'Just Shoot Me' (2001), 'Fastlane' (2002-2003), and 'Good Morning Miami' (2003-2004).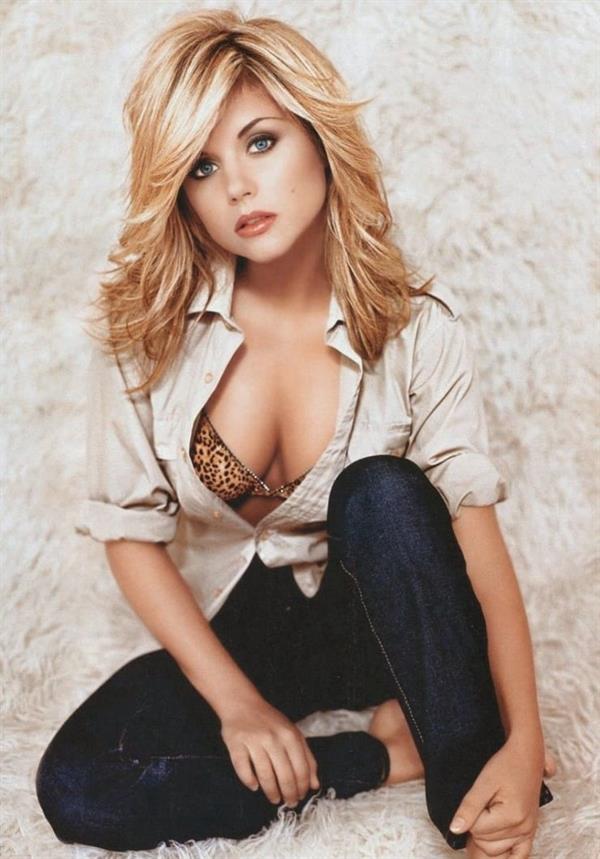 In 2003, she ventured into production and launched her own production company 'Tit 4 Tat Productions.'  She directed 'Just Pray' under her own production company and the movie earned acclaim at several film festivals in 2005.  In 2008, she acted in the movie 'Cyborg Soldier' and featured in Ben Lee's music video titled 'American Television.'
She then became a celebrity cook and started hosting her own cooking show 'Dinner at Tiffani's' on Cooking Channel TV.  She also has a website (www.tiffanithiessen.com) where she offers household organizing solutions, cooking recipes, and DIY projects. She is also regularly featured in 'People' magazine.
From 2009 to 2014, she appeared as 'Elizabeth Burke' in USA Network's crime series 'White Collar.'  She later joined the main cast of Netflix's sitcom 'Alexa & Katie' where she played 'Lori,' the mother of the titular character 'Alexa.' The show aired from 2018 to 2020.
Facts and Trivia
As the result of Tiffani's outstanding acting and her appreciable modeling, she has several awards and honors under her name.  She was nominated for 'Young Artist Awards' for 'Outstanding Young Ensemble Cast' (1990), 'Best Young Actress Starring in an Off-Prime-Time or Cable Series' (1992), and 'Best Young Actress in an Off-Prime-Time Series' (1993) for her portrayal of 'Kelly Kapowski' in the popular series 'Saved by the Bell.'
Both of Tiffani's parents have English and German ancestry, and her other roots include Scottish, Scots-Irish (Northern Irish), and Welsh. Tiffani's father was born with the surname "Chadwick", and later took his own stepfather's/adoptive father's last name, "Thiessen".  Her middle name Amber was chosen by her grandmother. She initially dropped it from her name professionally, in order to be taken more seriously as an actress.
Tiffani competed with, and eventually beat out, Jennie Garth for the role of Kelly Kapowski on Saved by the Bell.  She also auditioned for the role of Rachel Green on Friends which eventually went to Jennifer Aniston.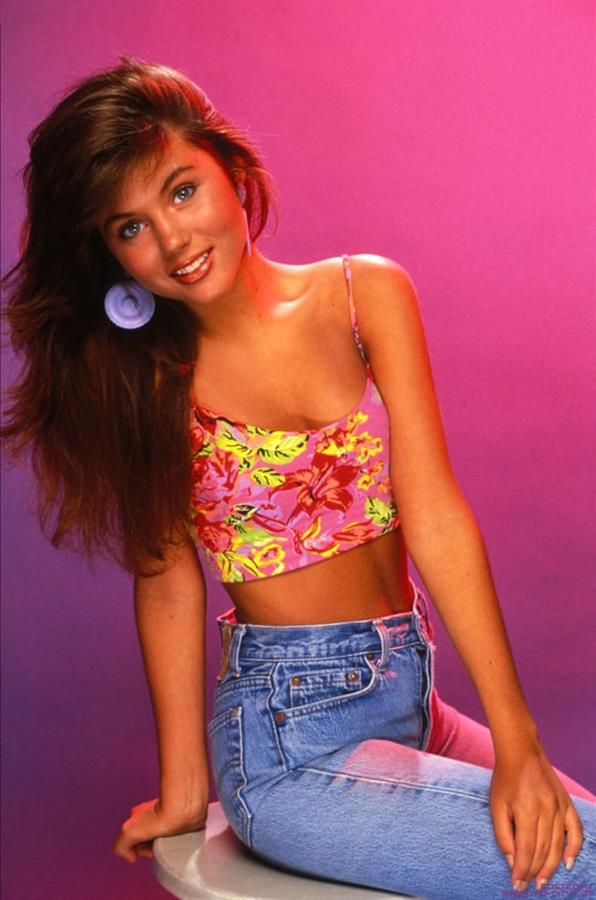 Cover Girls Magazine named her Model of the Year.  In addition, she received the Great Model Search title from Teen magazine.
Though she played the constant enemy of Kelly Taylor, played by Jennie Garth in 90210, the two are actually best friends in real life.
Tiffani also had a relationship lived with co-star Brian Austin Green from 1992 to 1995.
She met actor Richard Ruccolo while guest-starring as Marti in the hit sitcom Two Guys, a Girl and a Pizza Place (1998) wherein 2001, the couple became engaged.  In 2003, Tiffani broke off her engagement to Richard Ruccolo and in 2005, she married actor Brady Smith.  The couple has two children, a daughter, Harper Smith (Harper Renn Smith), and a son, Holt Fisher Smith.  It was Jenny Garth who played cupid and set up a blind date between Thiessen and Brady Smith.
Tiffani was offered a role on Charmed in 2001 to replace Shannen Doherty but turned it down.
In 2005, Tiffani was considered for the role of Corley James in her movie Just Pray before becoming director of the film.
In 2006, she accepted an invitation to serve on the 'National Advisory Council' of 'Make-A-Wish' foundation.  In the same year, she also volunteered at Camp Rainbow Gold, a summer camp for children stricken with cancer, located near Ketchum, Idaho.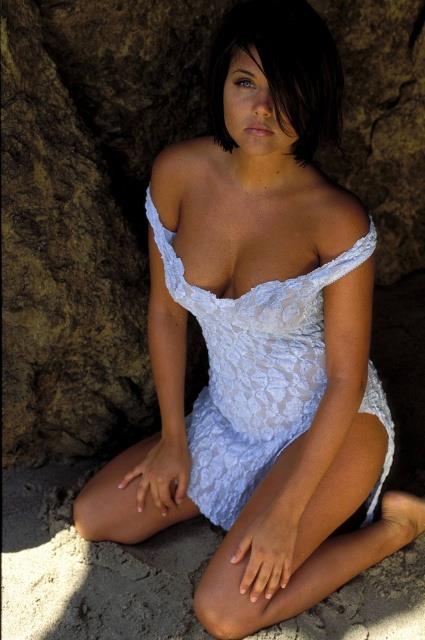 She authored the cookbook "Pull Up A Chair: Recipes From My Family To Yours".
In 2009, she received the 'CLCA Green Image Award' from the 'Green Expo/Green Image Awards' for teaching sustainable living techniques to residents and her contribution towards the 'California Green Movement.'
Her home was once owned by Jack L. Warner, the founder of 'Warner Bros. Studios.'  The home has hosted legendary guests over the years, including Marilyn Monroe.
Body Measurements
Tiffani is 5 feet, 5 inches and she rocks a 37-26-35 (34C bra size) hourglass body.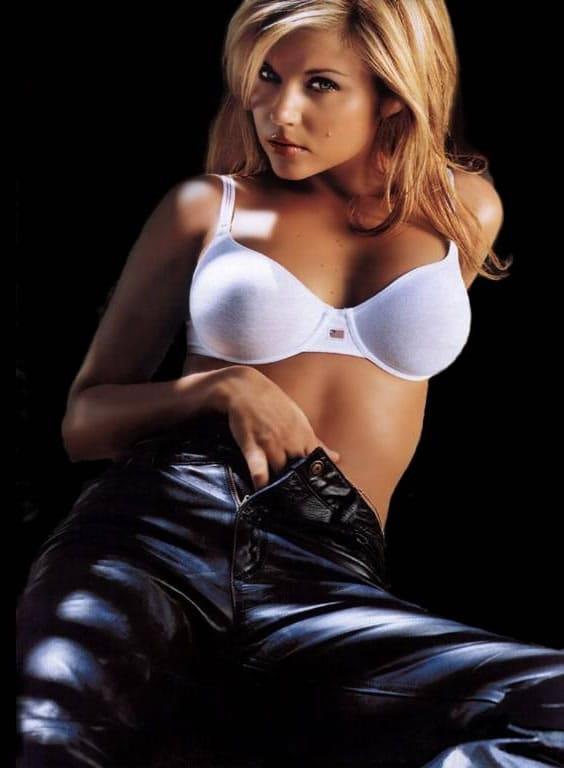 Tiffani Thiessen Photos
Join her over 1.6 million followers on Instagram for her latest posts and cooking tips.
Also, do check out our Tiffani Thiessen page for a good amount of her lovely pictures.